Apple Inc. always tries to bring new packages and features with each iOS upgrade. But somehow certain glitches post the upgrade are unavoidable which results in trouble to the users. The same case arises with iOS 12 upgrade that also results in various issues with iOS devices. As a result, many users like you or me would want to move from iOS 12 to iOS 11.
Before you start with the downgrading process, you should check a few things in advance. First, you must ensure that Apple has not stopped allowing signing back to the older version and second, you need to be aware of the fact that the downgrading process with iTunes may result in data loss.
So, let us learn how to downgrade iOS 12 without using iTunes to avoid any data loss.
Do not worry, as this article will answer all your questions related to downgrading from iOS 12 to iOS 11.
Part 1: How to Downgrade from iOS 12 to iOS 11 without iTunes?
No one wants to lose any kind of data while they go through any process of downgrading with their mobile device. You must keep in mind that the process of downgrading is not as simple as it looks. Thus, it is important for you go ahead with a better way to downgrade from iOS 12 without losing any data.
Well, there does exist one reliable and simple way that will act as a powerful tool for your iOS device to complete the downgrade without any form of data loss. The software which will help us with this process is known as dr.fone - iOS System Recovery. It will act as the best companion to assist you to downgrade from iOS 12 to iOS 11.
dr.fone is a specialized means to deal with various iOS device issues and it keeps you worry free from any kind of data loss. All in all, it is the safest mode to perform the downgrading process.
So, let us learn how to go about downgrading from iOS 12 to iOS 11 using dr.fone below:
Step 1.

Download dr.fone on your computer, then make a connection between the iOS device and PC

First of all, take an authorized USB cable and connect the iOS device to the PC. After that, you need to launch the dr.fone and then proceed with "System Recovery" option.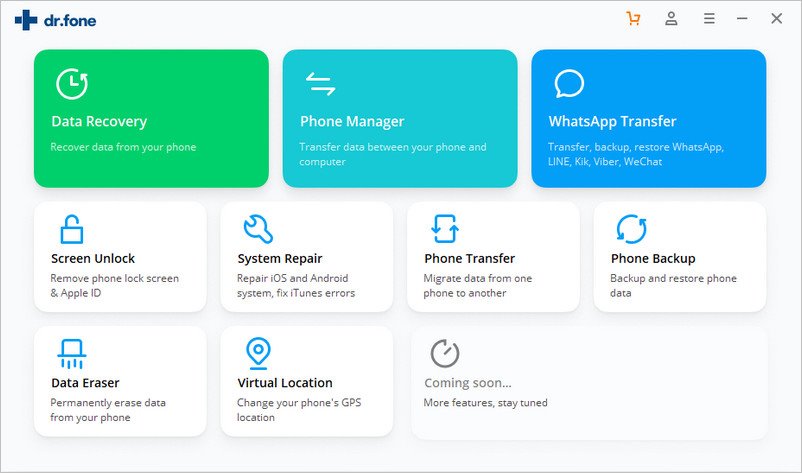 Choosing the System Recovery option, you will be prompted with a "Start" option. Press on it to initiate the process.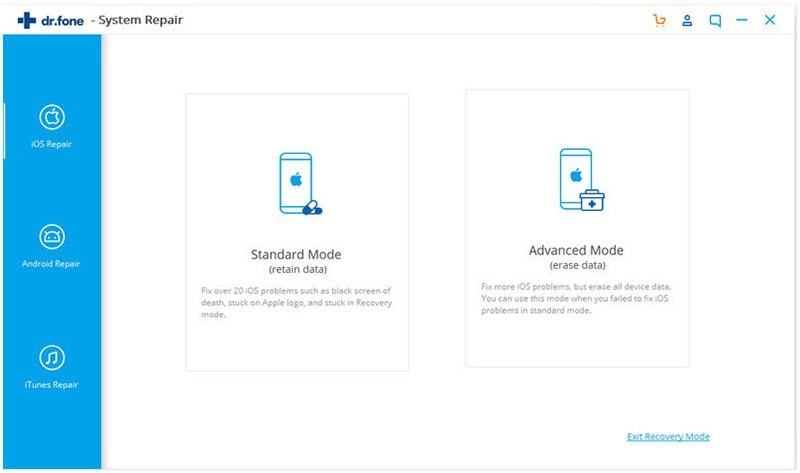 Step 2.

Download old firmware.

Under this step, dr.fone will reflect your device details and firmware information. Here you need to select iOS 11 firmware details (that is the old iOS version) and proceed with downloading it.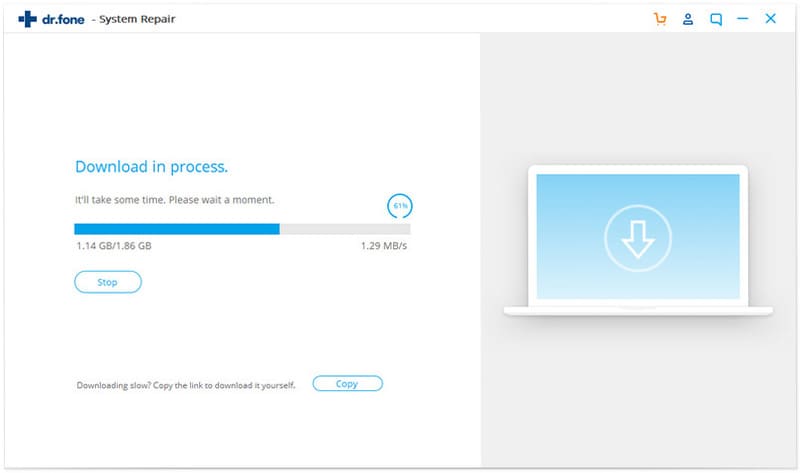 Step 3.

Click Fix now after the firmware complete.

In this step, you need to proceed with "Fix Now" options but before that don't forget to tick the Retain native data option. This will help with avoiding data loss.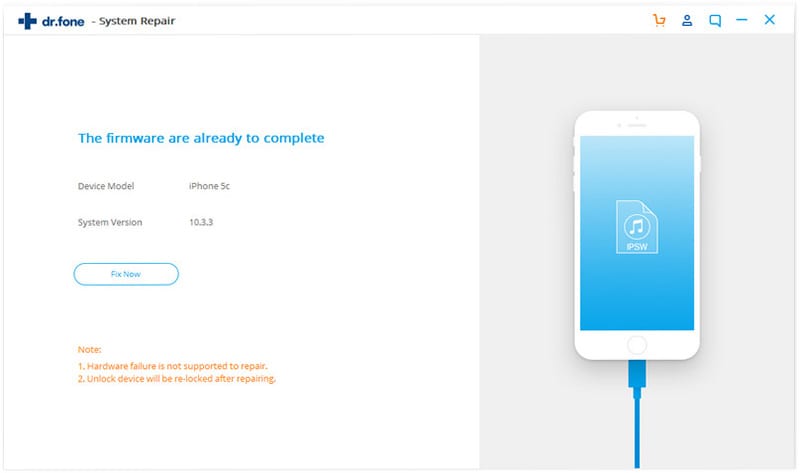 Fixing your iOS device will not take much time, and soon it will get downgraded from iOS 12 to iOS 11. Your mobile screen will reflect a confirmation message.
That's all. You are now good to go with the older iOS version successfully!
Part 2: How to Downgrade from iOS 12 to iOS 11 with iTunes?
In this part, the prime focus will be to take the help of iTunes for downgrading your iPhone from iOS 12 to iOS 11.
However, before you proceed with downgrading, make sure you do following things:
Keep a complete backup of your iOS device data (As downgrading from iOS 12 to iOS 11 using iTunes will result in data loss)
Make sure that you use the latest version of iTunes.
Download the relevant iPSW file for your device (which are the firmware files for an iOS device)
Now, the required steps are as follows:
Note: Here at first, we have mentioned the steps for firmware download from the ipsw.me website and then the steps of using iTunes to restore the firmware to iPhone.
Here is how you can download the iOS 11 firmware from ipsw.me
Step 1.

Visit ipsw.me and select your device.

On visiting the IPSW site, the screen will show you different device models, choose yours, say iPhone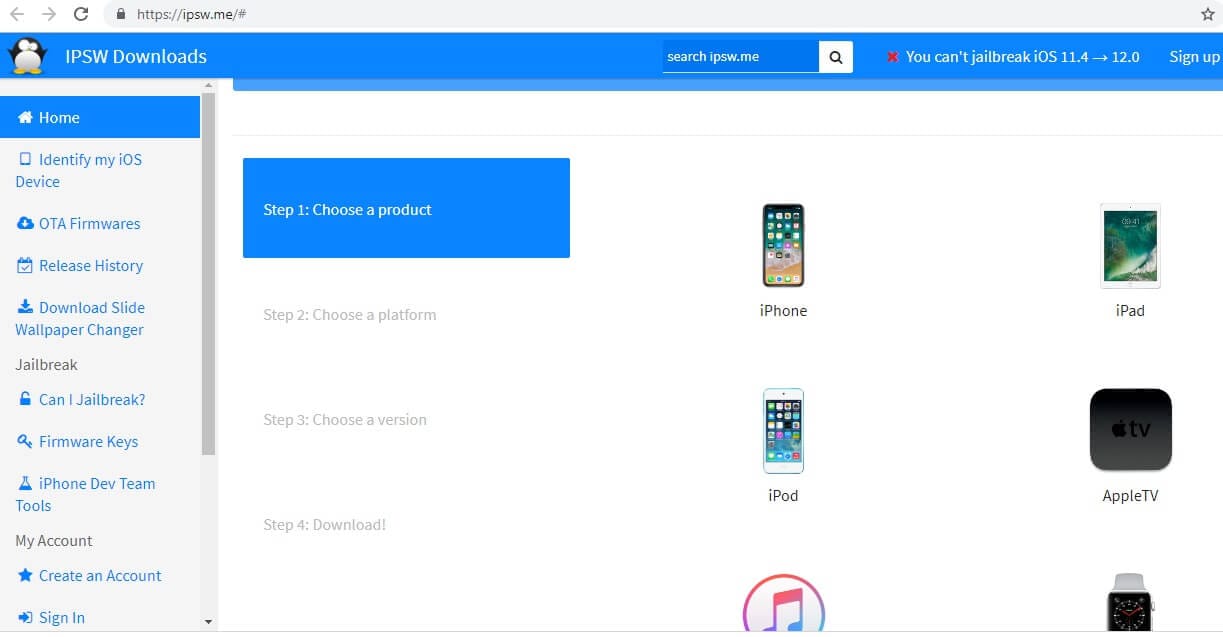 Step 2.

Select the Platform.

After that, you need to select which iPhone platform/model is of yours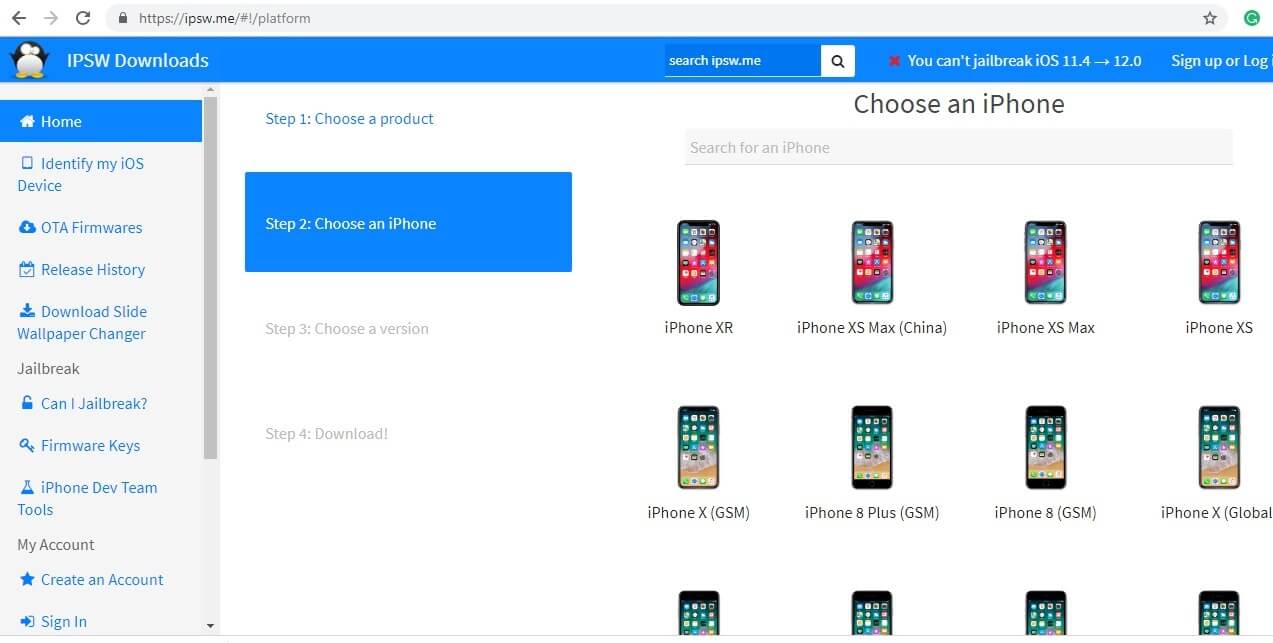 Step 3.

Select the Version.

Once you are done with selecting the model, you need to choose your device version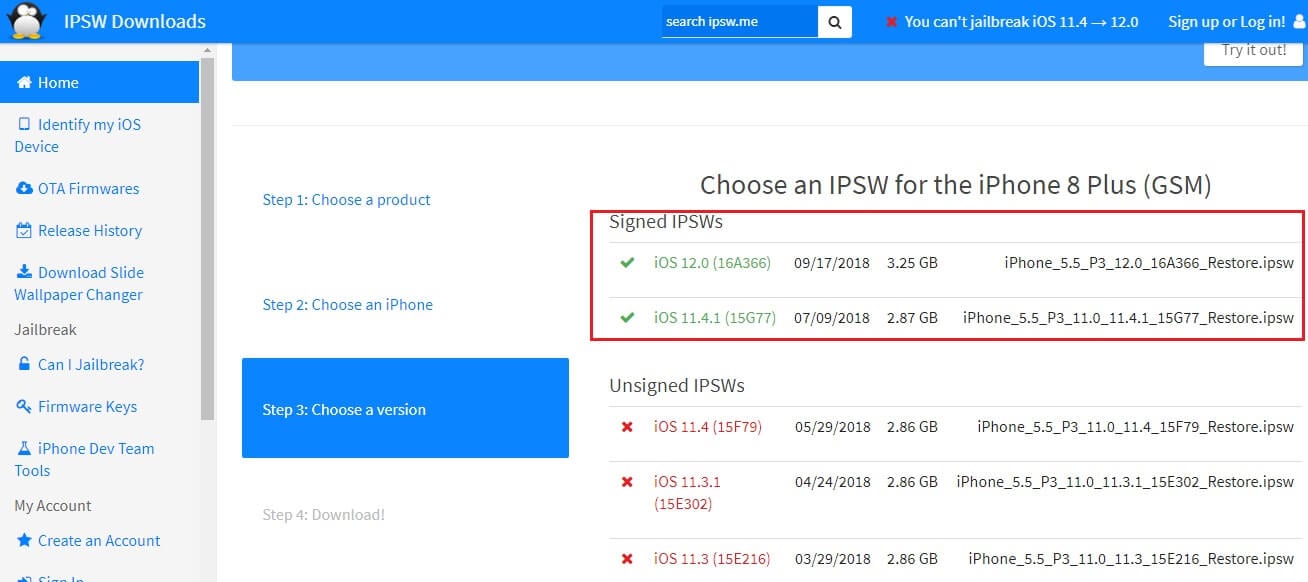 Here, you can select only the Signed IPSWs.
Step 4.

Go to the Download process.

In the next step, press the "Download" button to initiate the process of downloading the IPSW file.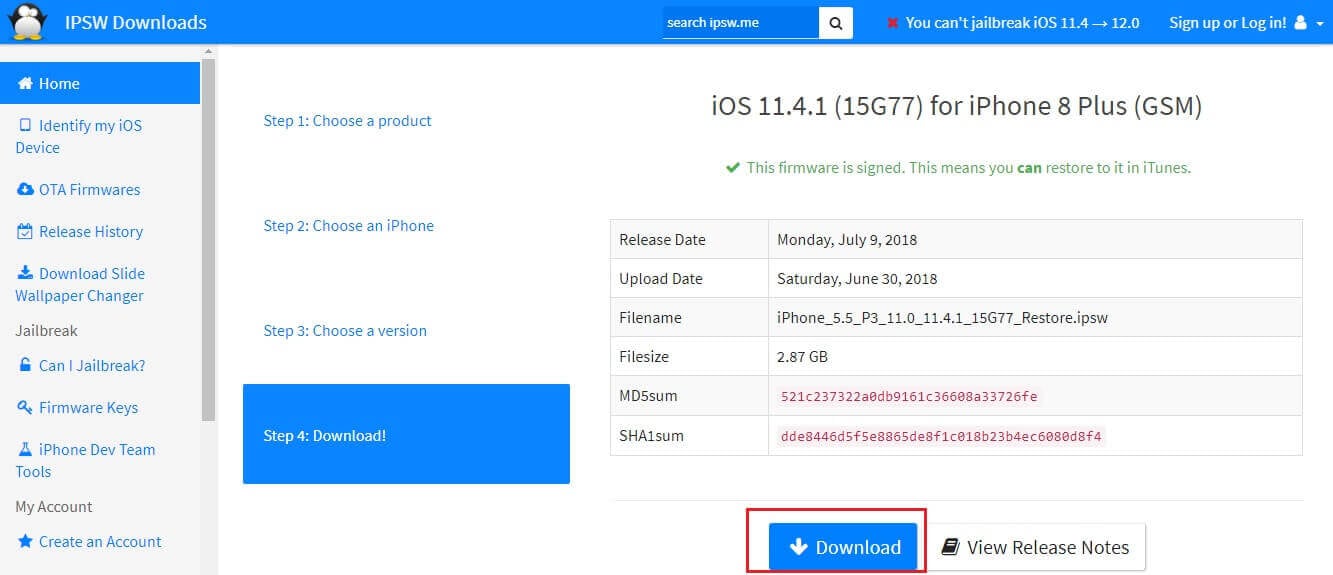 As, now you are done with downloading the iPSW file, proceed with the following steps for restoring the firmware to iPhone using iTunes.
Now you can proceed to restore your iPhone using iTunes with the steps as mentioned below:
Step 1.

Disabling Find My iPhone feature.

Before you proceed, take a simple step to disable "Find My iPhone" by visiting "Settings" menu> Click on your Name> choose iCloud> then turn off "Find My iPhone/iPad".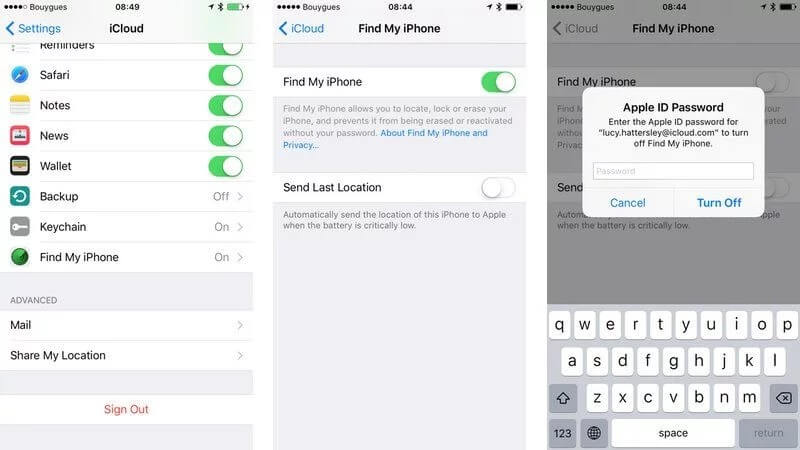 Step 2.

Launch iTunes.

Next, create the connection between your device and Computer and then launch iTunes. There click on the device icon.

Step 3.

Go with the Restore option.

Now, under the Summary tab> Select "Restore iPhone/iPad"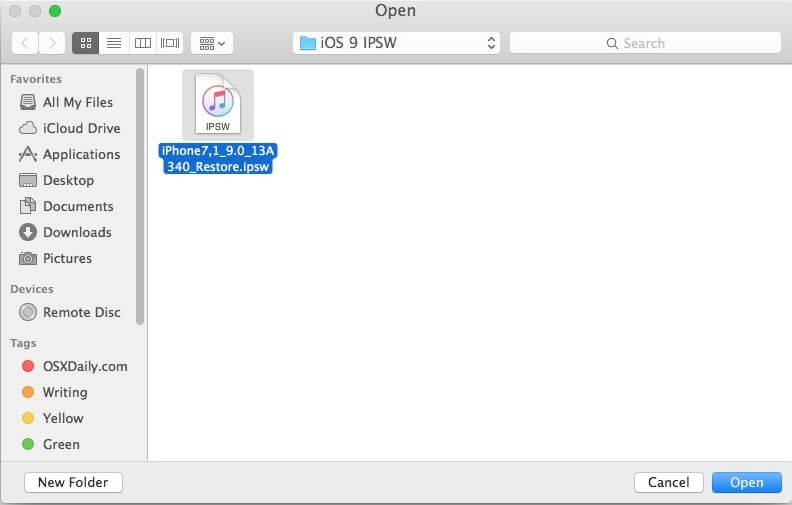 Now to load the Custom restore file, you have to keep pressing the Shift Key for Windows PC or Option Key for Mac system along with Restore button (Otherwise iTunes will allow selection from local backups only, which were made by your end).
Step 4.

Navigate the IPSW file.

A browser window will appear wherein you need to locate the IPSW file and select press to open.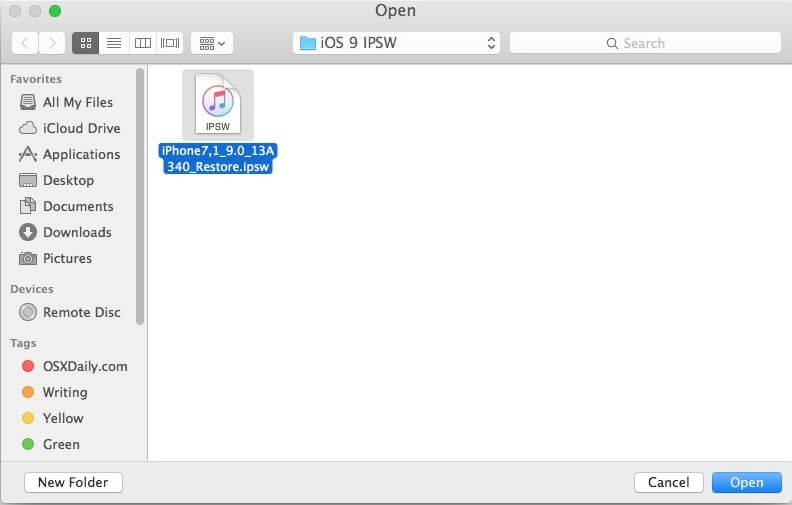 Step 5.

Confirm Restore process.

Now, at the end confirm Restore. Doing so will delete your iOS device data and your device will get downgraded from iOS 12 to iOS 11.

After the process gets completed, the device will boot up automatically.
This is the way you can downgrade your iOS device from iOS 12 to iOS 11 with iTunes.
Once you are done with the downgrading process, you can restore data from the previously backed up data.
Part 3: Why We Choose dr.fone to Backup iPhone Before Downgrading?
If we backup iPhone to iCloud/iTunes before downgrading, the backups won't be able to restore to iPhone running on lower iOS versions, which is iOS 11. So it is better to choose dr.fone to backup iPhone before downgrading. If you want to know why, the sole reason is that dr.fone- iOS Data Backup and Restore ensures to keep the data safe and backed up easily without any chance of loss to the device data.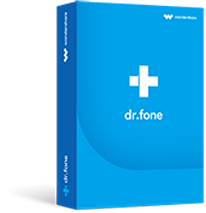 Backup your iPhone in One-Click before you downgrade to iOS 11.
This platform provides a particular ease-of-use and accessibility to its user for backing up the iOS device across a computer.
Once backed up, you can preview and restore any item that has been backed up from the device.
Restore iTunes/iCloud backup flexibly to iPhone/iPad.
Browse the iCloud backup, select the files we need and restore them to iPhone/iPad. No need to reset iPhone/iPad first.
Support to restore more than 16 types of data, and there is no particular data loss observed during the restoration.
Fully compatible software that can run across the latest versions of Windows and macOS.
It supports all iPhones running across iOS 12 or lower.

2,965,271 people have downloaded it
Now if you want to know how to backup iPhone using dr.fone, follow the steps below given:
Step 1.

The iOS device and Computer connection, and choose Backup option.

After you are done with setting up the connection between the PC and the iOS device, open dr.fone and choose Backup and Restore.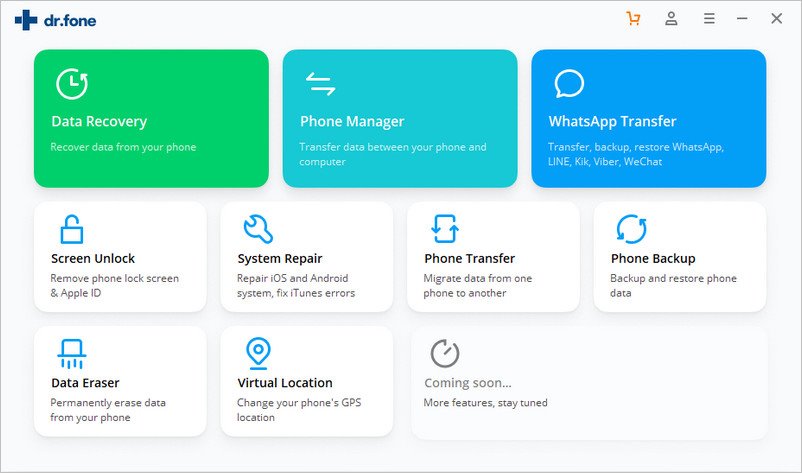 Step 2.

Choose the file type.

Now in the next window, you will see various available file types from the device. Choose all or (selected ones) and then press the Backup button.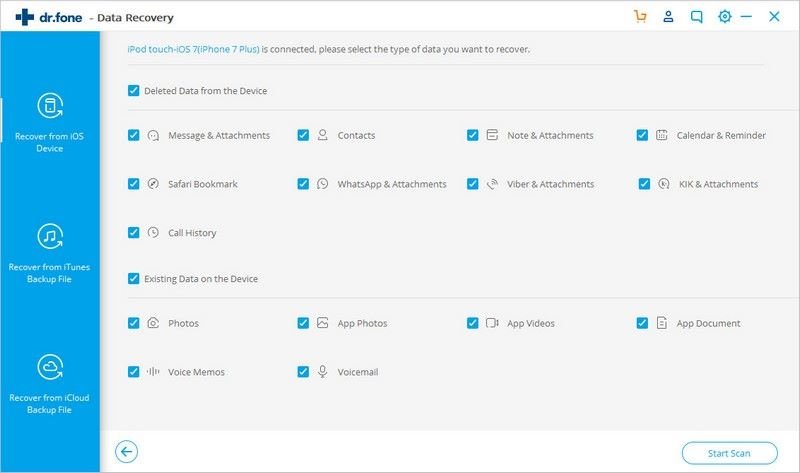 Now, you will be able to back up all the data and files from your iOS device to either your PC or Mac system.
Next time whenever you want to restore the backed up data, simply click on "View the Previous Backup file" and then restore it back to your device. The backing process is quite simple with dr.fone, similarly, you can also go with the simple restoration process whenever you are in need of it.
Part 4: What to Do if iOS 12 Downgrade Gets Stuck?
Being an iOS device user, it is almost certain in most of the cases to approach iTunes to perform any kind of task, such as looking for downgrading from iOS 12 to iOS 11. However, you should be aware of the side effects of the process. Besides data loss issue many a times users who go through the iOS 12 downgrade, gets stuck. Actually, it is a very common problem when we downgrade iOS version using iTunes. If you are one of them, then this article will help you promptly to come out of this situation.
Conclusion:
The entire process of downgrading from iOS 12 to iOS 11 is not so easy as if proper means are not followed then it can result in heavy data loss. I am sure none of you would want that to happen. So, it is very important to do a proper backup of your iOS data in advance and learn how to downgrade from iOS 12 using either iTunes or other software.
In this article we covered two ways of downgrading from iOS 12 to iOS 11, i.e., using iTunes and dr.fone. You are free to choose any one of them however we highly recommend using dr.fone in order to avoid any data loss.