Dr.Fone - Screen Unlock
Bypass iCloud Activation Lock within Minitues!
Are you faced with the iPhone activation locked error?
One of the most common issues many iPhone users face is getting their device stuck on the activation lock screen. It happens when you have either forgotten the Apple ID password or bought a second-hand iPhone already locked synced with Apple ID credentials of the previous owner.
You need to bypass the lock to regain access to your iPhone in either case. Luckily, tons of iPhone activation lock removal tools are in the market, but not all are worth your money.
We have rounded up several easy-to-use programs that anyone can use irrespective of their skill levels. Let's read it and find out which software works best for you whenever your iPhone is activation locked.
Part 1. Top 3 Professional iCloud Activation Lock Removal Tools
Using a dedicated iCloud removal tool is the quickest way to get rid of the activation lock. This section will outline the 4 most reliable programs to get the job done.
Want to remove iCloud activation lock without password quickly and safely? Look no further and get Dr.Fone. This tool is specifically developed to let users get rid of the activation lock without any technical procedure.
Having a staggering 100% success ratio, Dr.Fone is the most promising option among all the major iCloud activation lock removal tools. In addition, you don't need any prior knowledge to get started as it offers a click-through process to bypass the lock.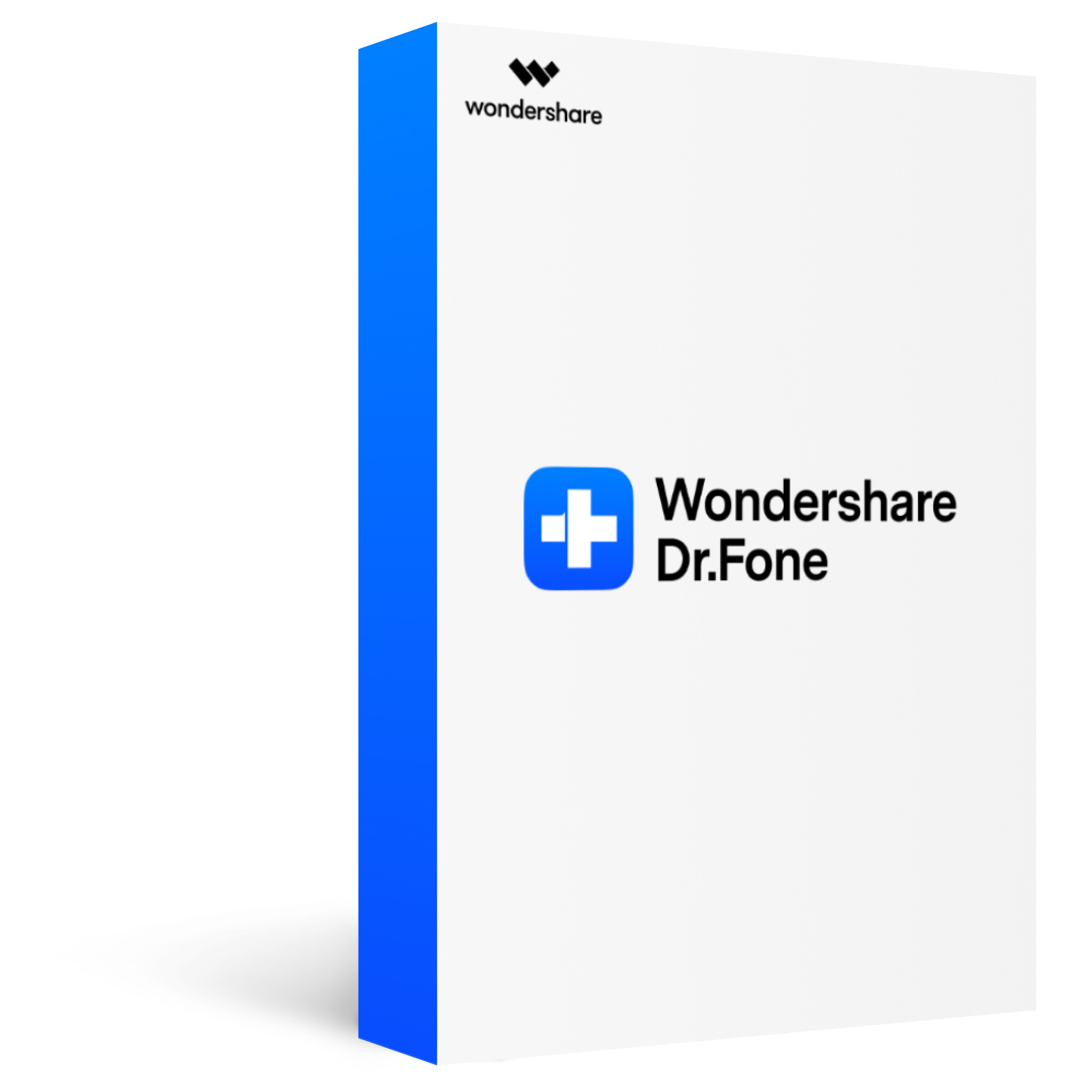 Dr.Fone - Screen Unlock
Bypass/remove iCloud Activation lock on iPhone/iPad with simple steps
2,985,172 people have downloaded it
Remove iCloud Activation lock without password/Apple ID in any scenario anytime.
Bypass Activation lock in any scenarios anytime, such as forgot passcode, the device is disabled, second-hand device, unknown passcode, etc.
Unlock iCloud activation lock and iCloud account without iTunes.
Unlock all types of screen lock on iOS device within clicks, including iCloud Activate lock, MDM lock, 4-digit/6-digit passcode, Touch ID, Face ID, screen time passcode, etc.
Support to bypass activation lock for iOS from 12.0 and up to iOS 14.8.1. Compatible with iPhone 5S up to X.
Bypass iCloud Activation Lock with a 100% success rate.
See how to use Dr.Fone - Screen Unlock to effortlessly bypass the iCloud activation lock.
Step 1.

Launch Dr.Fone on your PC/Mac, choose on "Screen Unlock".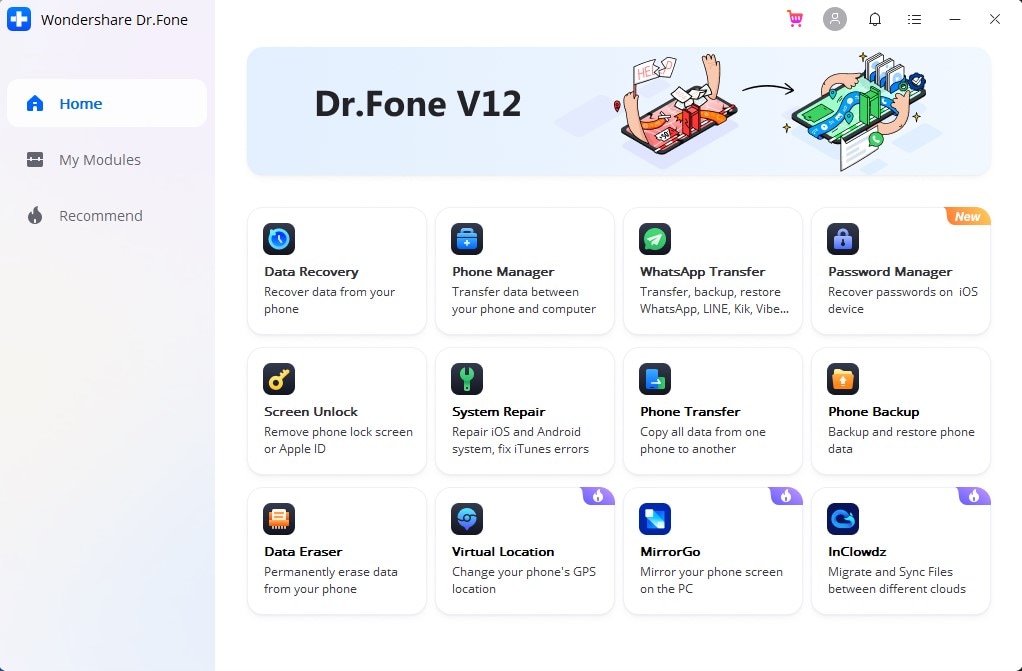 You will see the unlock options on the below screen. Choose "Bypass Activate Lock" and connect your locked iPhone to start the removal process.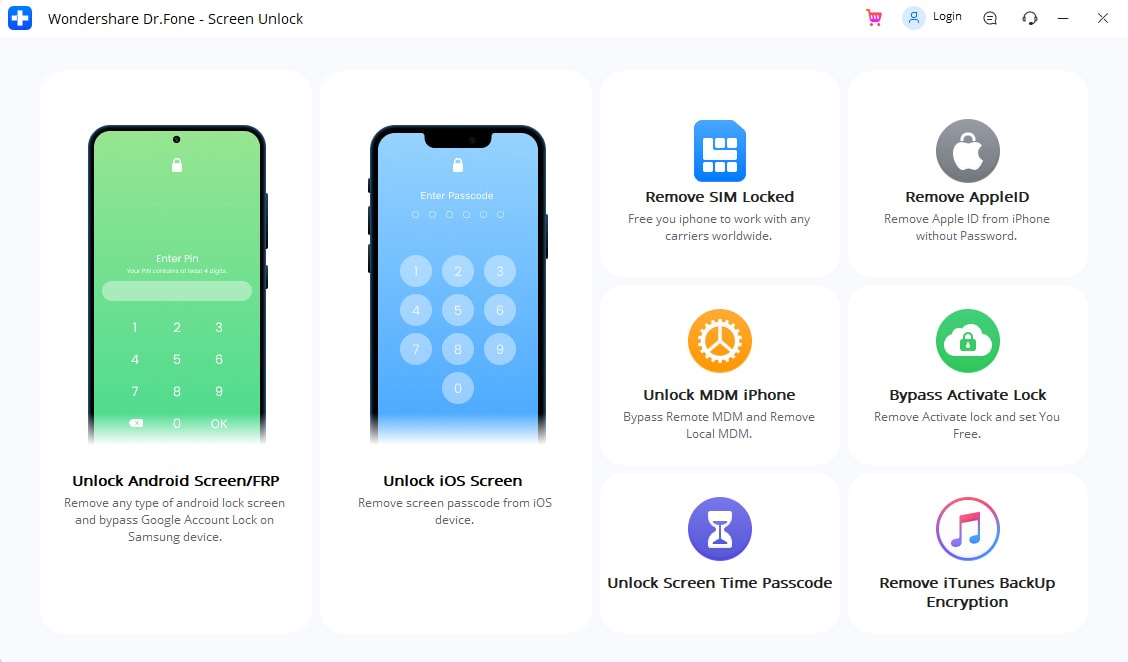 Step 2.

Jailbreak your iPhone before starting the unlock process.

Please jailbreak your iPhone by following the "Jailbreak Guide", it is a necessary step for activation lock removal. After jailbreaking your iPhone, click "Finished Jailbreak".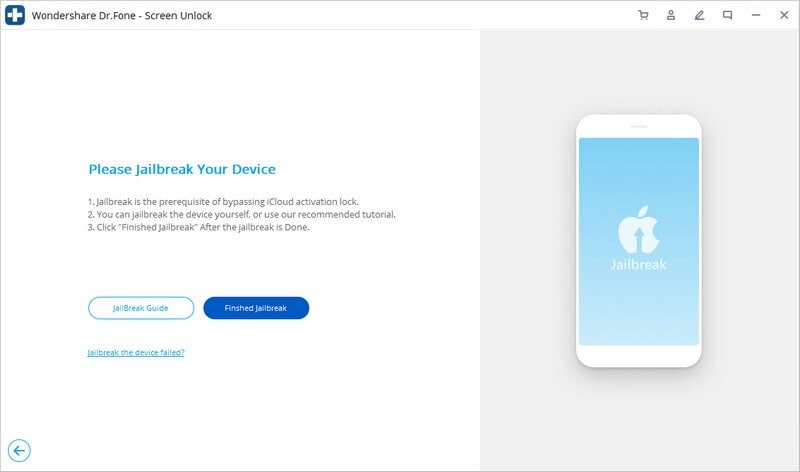 Step 3.

Confirm your iPhone's information and click "Start Unlock".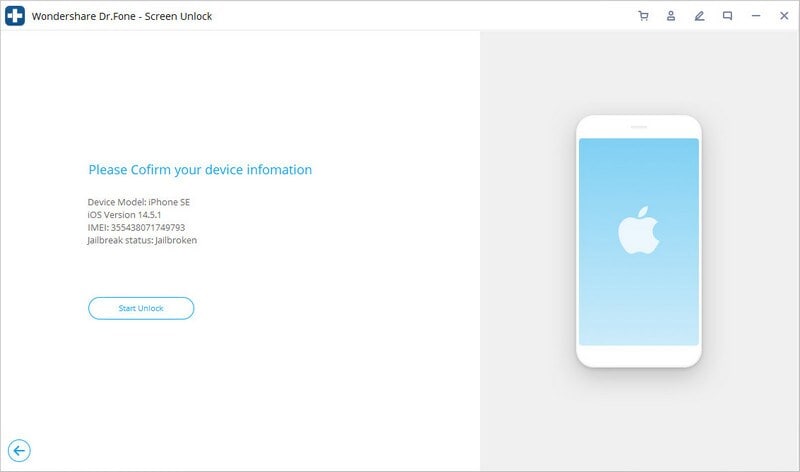 Step 4.

Unlock the Activation lock on iPhone.

After clicking "Start Unlock", Dr.Fone will begin to bypass the iCloud activation lock from your iPhone.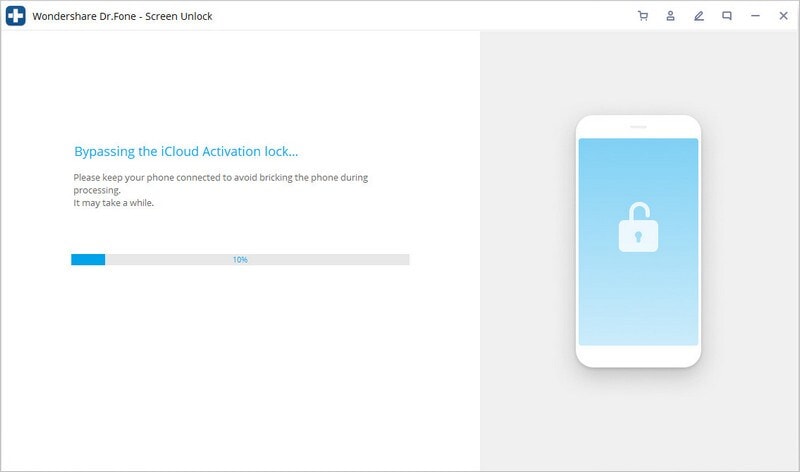 The iCloud Activation lock will be bypassed after the lock removal process finishes, and Dr.Fone will show a notifaction as below.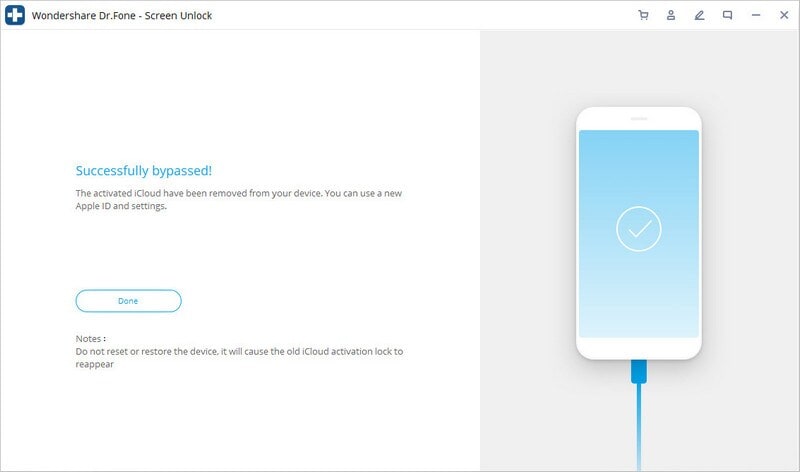 Be sure not to factory reset your device. Else, you'd need to repeat the above procedure again to keep using it.
iBypasser is a powerful iCloud removal tool that works on both Mac and Windows. It has an intuitive user interface and works on many iPhone models.
After testing on different Windows and Mac computers, we found iBypasser an efficient choice to remove the activation lock. However, while the processing speed is fast, it sometimes shows unexpected glitches.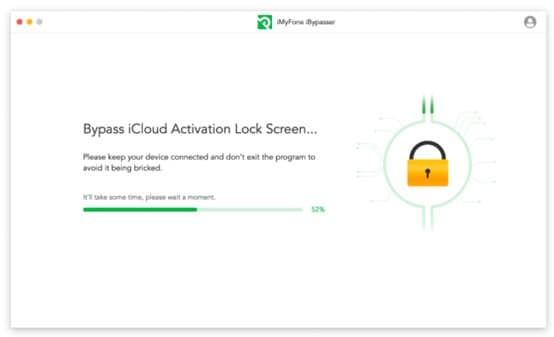 Pros
Bypasses iCloud activation lock screen without Apple ID or password
Allows you to insulate tracking and erasing from the previous Apple ID
Removes the screen lock or any other lock on your iPhone or iPad
Cons
It only supports iPhone 6s-iPhone X
Has the potential to brick your device
It shows bugs and glitches sometimes
AnyUnlock has gained quite some popularity as a credible iCloud activation lock bypass tool in the last few years. It allows users to check the Apple ID synced with iCloud activation lock and remove it without password.
Additionally, you can use this program to check the iCloud activation lock status to avoid getting stuck. Unfortunately, even though the program has a satisfactory success ratio, it does fail to remove the lock in some cases. But still, AnyUnlock is a reliable choice to bypass the activation lock without damaging the device.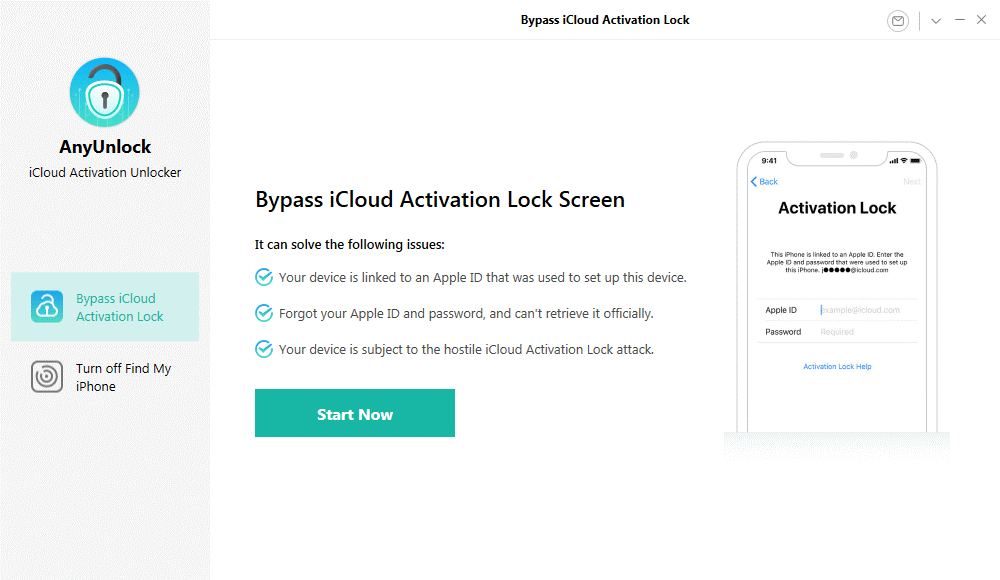 Pros
It lets you sign out of the iCloud without risking your data or privacy
Users can quickly check the status of the iCloud activation lock
Relatively high success ratio in removing the activation lock
Cons
It doesn't work in all cases, mainly when using an advanced iPhone model, it just supports iPhone 5-iPhone X
Its customer support service is not up to users' expectations
Part 2. Remove iCloud Activation Lock with Free Software and Method
We still have you covered if you're looking for the freeways to remove the activation lock. Here are two simple solutions you should try.
1. Use DNS
Using DNS to remove the activation lock is a popular method. However, it exploits some loopholes in the DNS server of your iPhone and bypasses the lock. This trick works in limited cases and can also cause damage to your device. It's always recommended to use professional programs, but still, it's worth a try. More so if you're using an older iPhone's version. Here's how to implement it:
Step 1.

Restart your iPhone and navigate through the steps until you reach the Wi-Fi page.
Step 2.

Select and connect to your Wi-Fi, click on the "I" icon next to it, and go to More WiFi settings.
Step 3.

Scroll down to DNS and enter any code below depending on your location.

USA/North America: 154.51.7

Europe: 155.28.90

Asia: 155.220.58

In the rest of the world: 109.17.60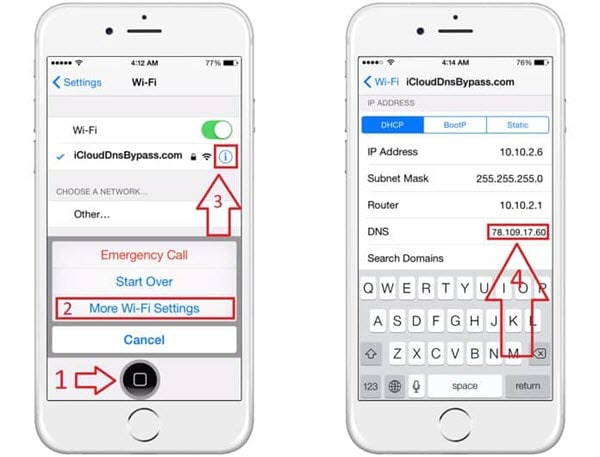 Step 4.

After that, tap Back, turn on Wi-Fi, and connect to it again.
Step 5.

Tap "Next Page" and click on "Back" to enter the iCloud bypass screen.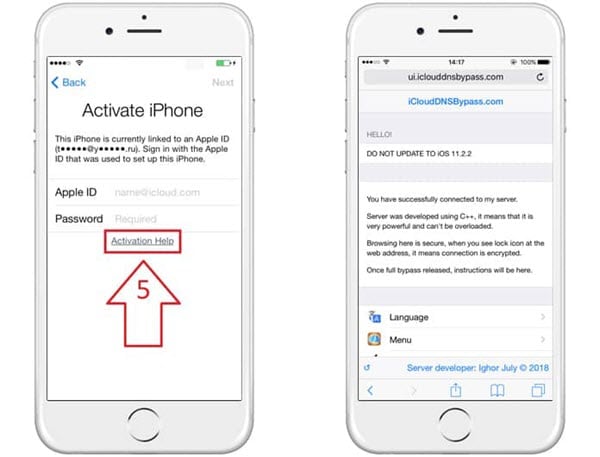 2. iCLOudin
Another free iCloud unlock service that can help you bypass the activation lock. This service enables you to regain access to your iCloud-locked device. But according to users' feedback, iCLOudin is not a promising tool and works in very few cases. Plus, it can cost compromise the safety of your iPhone or data.
Step 1.

Install and launch iCLOudin on your PC.
Step 2.

Start the program and connect your activation-locked iPhone to it.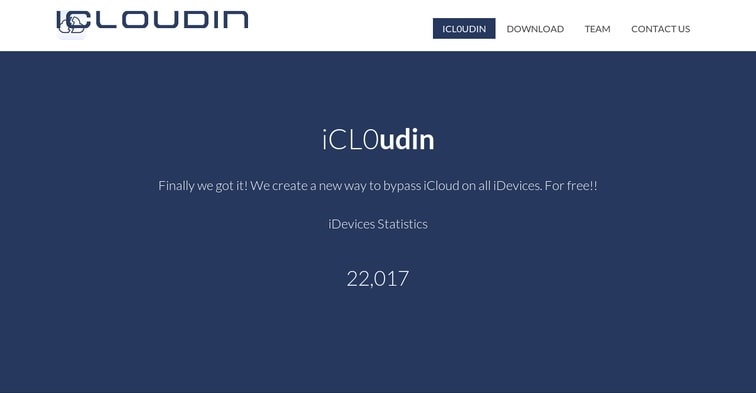 Step 3.

When the program detects your device, click on Start, choose your iPhone model, and hit "Next".
Step 4.

Wait until it scans and bypasses the iCloud activation lock.

Once it is completed, your device will restart. Now, you can start using it usually.
Part 3. Can I Remove iCloud Activation Lock Free Online?
Don't want to go through the hassle of installing a third-party program on your PC? Then, check out our two top choices for iCloud activation lock removal online in 2022, but not for free, you can have a try.
Just as the name indicates, this service is specifically developed to allow users to remove the activation lock. Without needing any installation or add-ons, you can have your device unlocked. All you need to do is pay the official price, $19.95, as of now, enter your IMEI, and wait for the service to unlock the device automatically.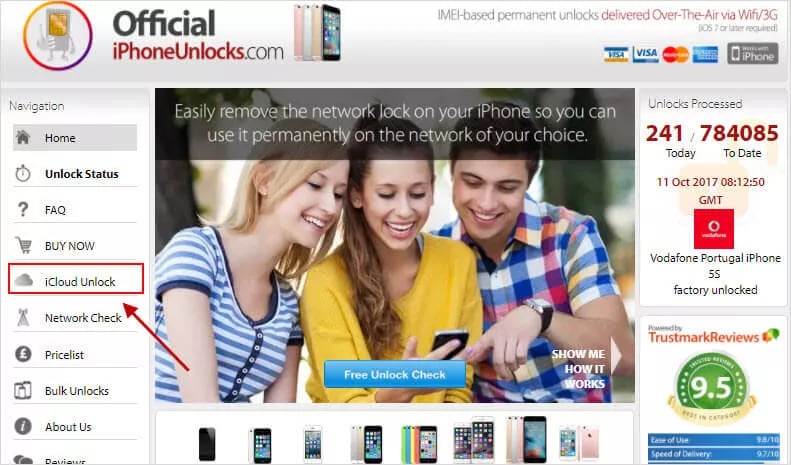 This tool takes at least 1-3 days to complete the process compared to professional software. Not to mention, your money is at risk since the success ratio is relatively low. So, it's always a handy choice to get professional software to avoid risking your phone or data.
IMEInow is another popular online service to turn off activation lock without downloading anything on your PC. However, this website also requires you to enter the IMEI number of your locked iPhone to get started. Then, the company detects the IMEI number and starts removing the lock, which typically takes a few days. It doesn't provide the exact price charged, claiming that starting from $19 for iCloud Activation Lock removal service. And you need to pay the official fees beforehand for removing the lock.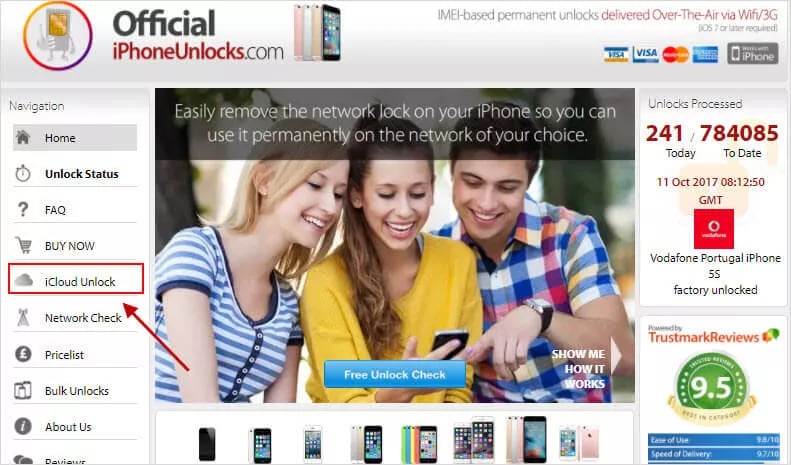 Conclusion
With this guide at your disposal, you won't feel any issue removing the iCloud Activation Lock. All the programs discussed above are tested and tried and have their advantages and limitations. Please choose according to your requirements.