Mobile device management is an effective software on iOS devices that many organizations and companies use to ensure complete security and monitoring of their employees. It can bring numerous benefits to the company or an organization to distribute data remotely, but some users may not need this function once they leave the company. Many tools are available in the market for this purpose, but most only support iOS versions till 14, which makes it impossible for new iPhone and iOS users to bypass MDM.
In this article, we will discuss how to perform MDM bypass efficiently through a powerful and efficient tool that supports all iOS versions, including 16. With the help of the recommended tool, you can easily remove MDM from your iPhone.
Part 1: What is MDM?
Many prestigious companies or organizations want to ensure secure collaboration, data distribution, management, and monitoring of the iPhones that are used for work through MDM. The IT team can easily control and monitor the company and security policies through MDM solutions. In addition, they can restrict the installation or use of certain apps that they may find harmful to their organization.
MDM software helps to ensure an increased productivity of the employee along with securing the data and network management. Moreover, the IT team can keep all iPhones safe from unauthorized access and malware attacks to keep the work environment private and secure. Thus, mobile device management can be beneficial for various companies to keep their workspace intact and productive.
Part 2: What's New with iOS 16 Updates?
The official release of iOS 16 is expected to be in the fall of 2022. Many people are anticipating the official release in September 2022, but nothing has been confirmed yet. However, with the release of iOS 16, we can expect a lot of new and exciting features that can enhance the user's ability to a great extent. In this part, we will shed light on some of the new updates of iOS 16:
1. Lock Screen
Users can create their own customized Lock Screen gallery by choosing from various options. You can select and apply different backgrounds, vibrant date and time styles, and all the related information. Also, you can modify the color and font of the elements that can be seen on your Lock Screen.
You can also switch your Lock Screen multiple times in a day with a single swipe. In addition, you can get suggested photos that may look well on your Lock Screen. With iOS 16, you can apply multiple photo styles to make the photos on your Look Screen vibrant and captivating.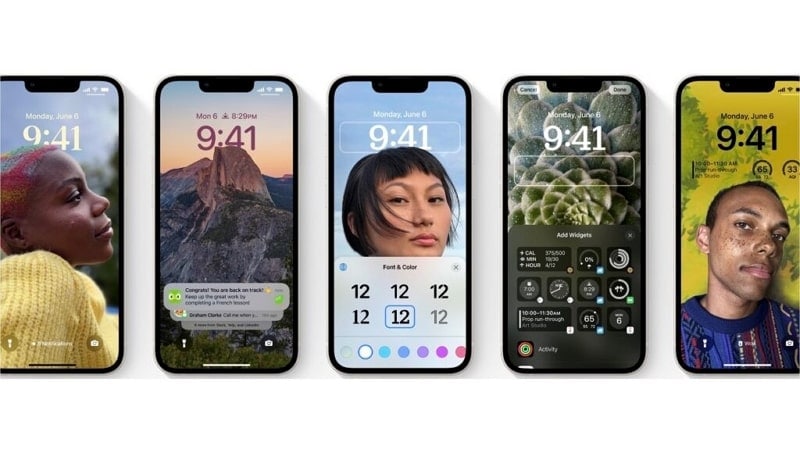 2. Focus
You can transform the way your iPhone looks by connecting your Lock Screen to the Focus. Users can receive Lock Screen suggestions against the selected Focus option, such as Work Focus or Personal Focus. You can also get home screen suggestions like apps and widgets that are more relatable to the Focus you have set. You can apply Focus filters by selecting the tab groups on Safari to show up while working on Work Focus. Conversely, you can hide your work calendar while enabling Personal Focus.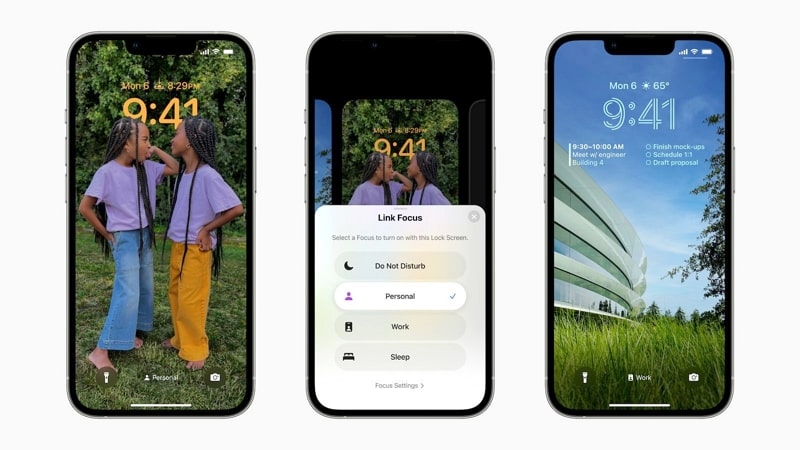 3. Health Support
With the iOS 16 Health app, you can make a list of medications and track their daily usage easily. You can use the iPhone camera to add your medications and can get accurate results of the medication label, strength, and form. You can create medication reminders so that you don't compromise your health. Moreover, you can get extra information about the medications you take daily to know the impact and side effects clearly.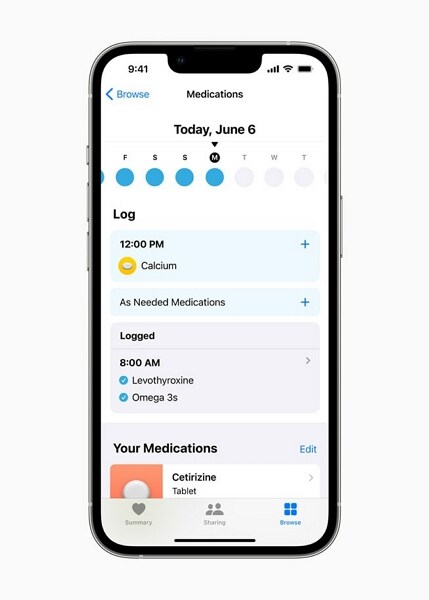 4. Messages
Users can now edit a message easily within 15 minutes after sending it. You can also undo a message up to 15 minutes after sending it comfortably. If you don't have time to respond, you can unread the message and reply later. Moreover, if you have deleted the message, you can instantly recover it even within 30 days.
You can also utilize the function of SharePlay to send synchronized activities like dramas, movies, games, and music. With Messages, you can also collaborate with other people while working on a project and can see the live updates.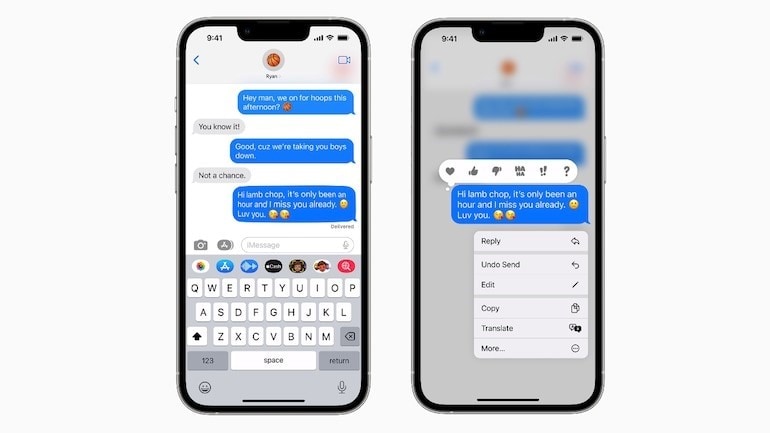 5. Photos
iOS 16 will allow the users to share their favorite photos with their friends and family members on the iCloud shared photo library. You can manually select the images by searching from the dates and people and can instantly share them in the library. Users can also get smart suggestions on what to include in the photo library.
Moreover, every individual who can access your photo library has complete permission to edit, crop, and rearrange the photo library. Thus, the changes made in the photo library by any family member would be automatically synced.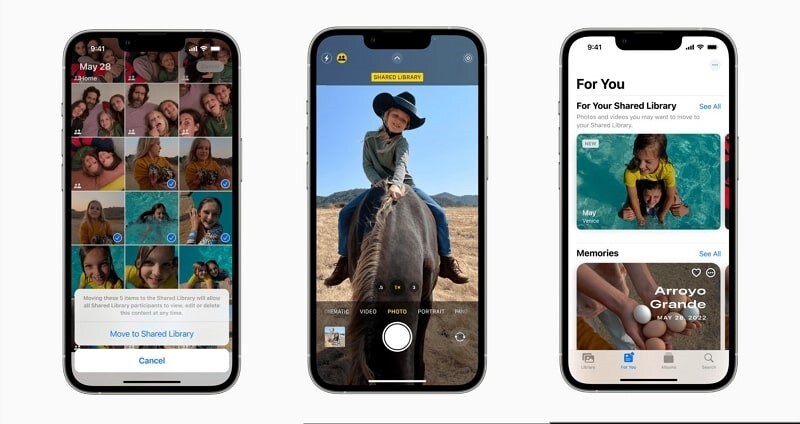 Part 3: How to Bypass MDM Profile on iOS 16
Do you want to perform MDM bypass free? Use Dr.Fone – Screen Unlock, which is an excellent tool to bypass any kind of lock on an iPhone easily. This tool works effectively without damaging your existing data and brings instant results. You can easily unlock your iPhone without technical knowledge, even if it's secured by complicated passcodes. Thus, it's a must-use tool if you want to ensure MDM bypass for free.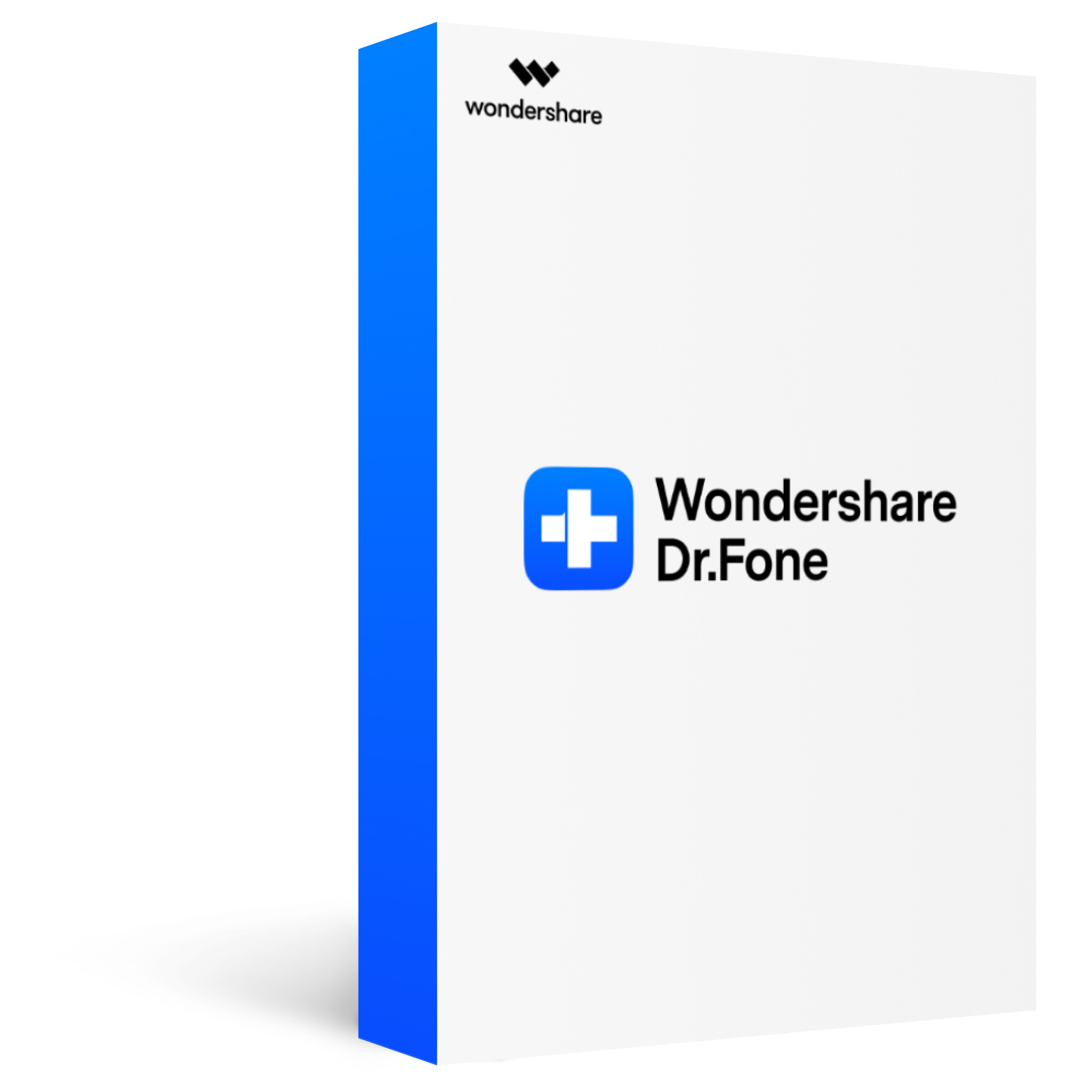 Dr.Fone - Screen Unlock (iOS)
Bypass/remove iCloud Activation lock on iPhone/iPad with simple steps
2,985,172 people have downloaded it
Remove iCloud Activation lock without password/Apple ID in any scenario anytime.
Bypass Activation lock in any scenarios anytime, such as forgot passcode, the device is disabled, second-hand device, unknown passcode, etc.
Unlock iCloud activation lock and iCloud account without iTunes.
Unlock all types of screen lock on iOS device within clicks, including iCloud Activate lock, MDM lock, 4-digit/6-digit passcode, Touch ID, Face ID, screen time passcode, etc.
Support to bypass activation lock for iOS from 12.0 and up to iOS 14.8.1. Compatible with iPhone 5S up to X.
Bypass iCloud Activation Lock with a 100% success rate.
Steps to Use Dr.Fone for Bypassing MDM Free
Step 1.

Choose MDM Unlock Feature

Launch Dr.Fone on your PC and open its interface. From the given options, tap on "Screen Lock" and then choose "Unlock MDM iPhone."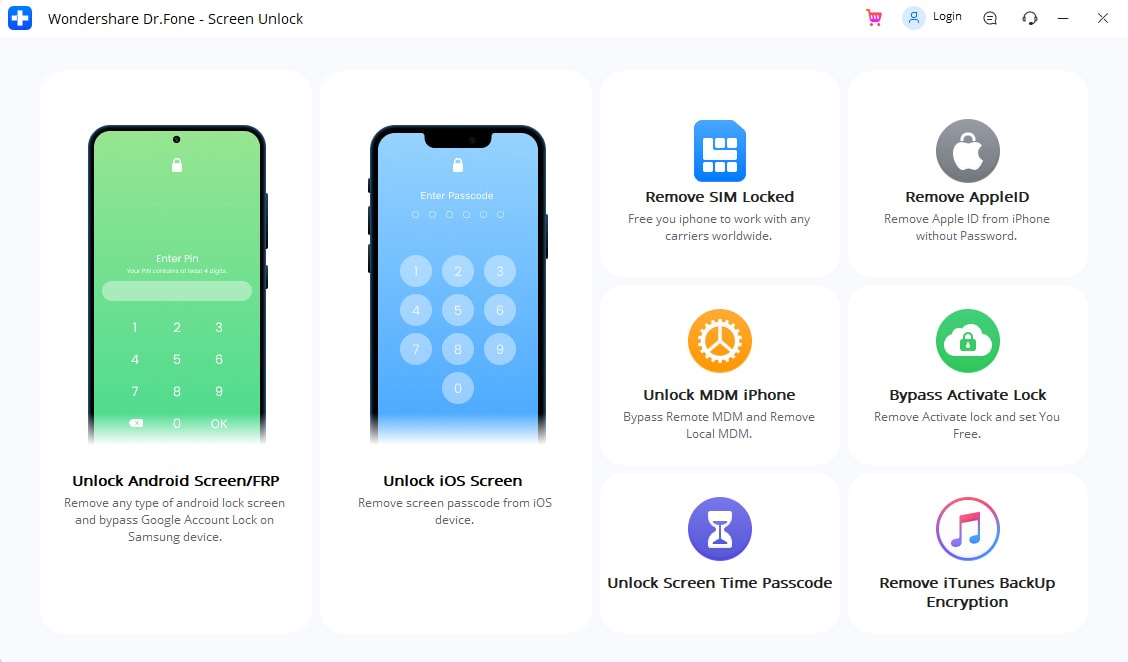 Step 2.

Start MDM Bypassing Process

Then, choose "Bypass MDM" by clicking on it.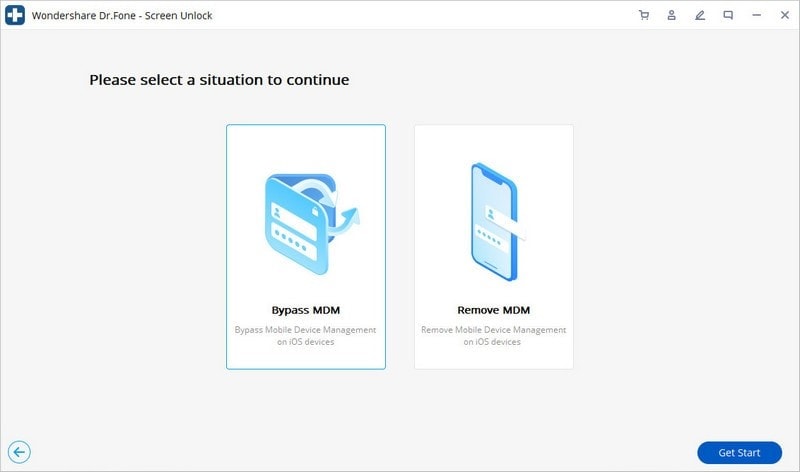 Once done, tap on "Start to bypass." Wait until the verification process gets finished, and MDM will be bypassed successfully.
Conclusion
MDM software is an excellent process for monitoring and controlling the data distribution among the employees. However, some users may feel that they don't need to work under the mobile device management process. To bypass MDM, this article has discussed Dr.Fone as an ultimate tool that can remove unlock from iPhone easily.