Smartphones have been quite the highlight of the decade that has induced in the daily lives of billions of people throughout the world. Apple has been one of the leading stakeholders of this community and has presented quite the models that led the industry up to new heights.
While introducing many interesting features in each of its iterations over the years, Apple has developed a very comprehensive list of a few impressive and state-of-the-art features that outperform those smartphones that provide similar features to the users.
This article presents a guide over the characteristics of Face ID, and it followed by the existing security concerns on can a picture unlock Face ID.
Part 1: What is Face ID? How Face ID Works
Apple introduced its facial-recognition technology in its iPhone X launch, leading the direction of the company towards a new and dignified security system. While replacing the initial Touch ID fingerprint scanning technology that prevailed throughout the complete series, iPhone looked forward to inducing its elegant Face ID system in the following models.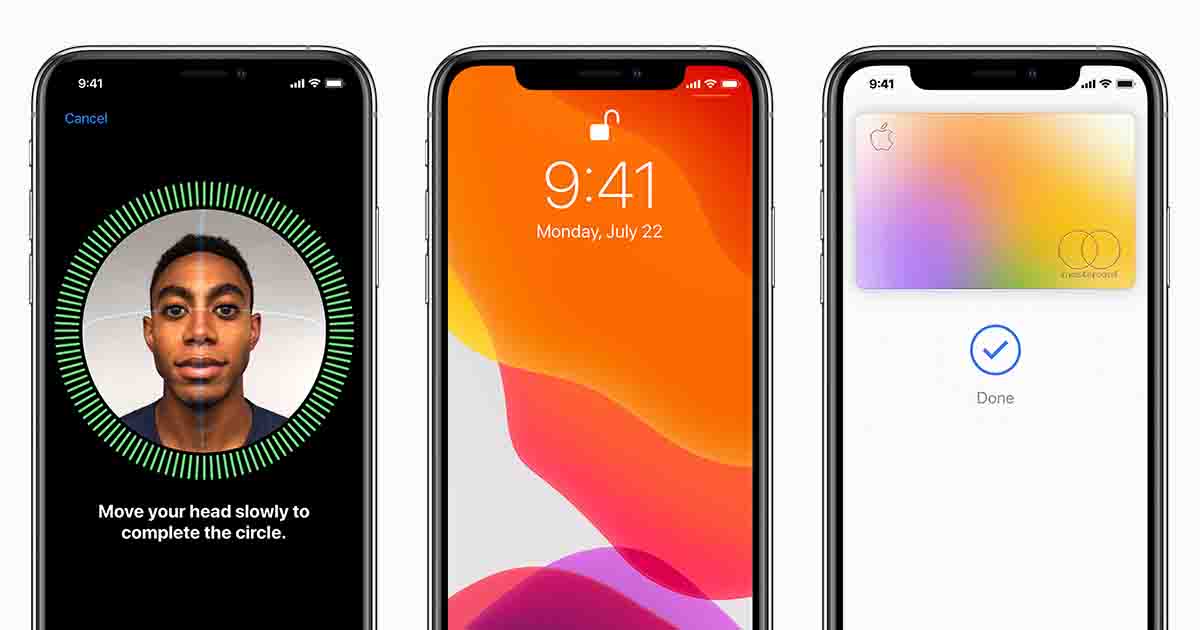 The basic technology that overtook the Face ID technology in Apple smartphones was the TrueDepth Camera System that is a commemoration of sensors, cameras, and a dot projector that is present on the top of the iPhone display for a detailed 3D mapping of the face. The authentication check is not merely a simple 2D camera display but a secure 3D mapping of the camera display that ensures a higher security check over the use of the smartphone.
iPhone attenuates neural networks into the system with a bionic neural engine as specialized hardware for the set of machine learning algorithms that are being considered within the system for excessive recognition. In conclusion, this technology is quite effective and robust as compared to the other existing facial recognition models and systems.
Part 2: See Which Phones Can Be Unlocked by Photos
Facial recognition, though recognized as a model that has toppled the existing security protocols, is still not so perfect. Many phone companies introduced facial recognition systems in their phone models yet failed to provide the efficiency that was promised.
There are phones that can be unlocked with the help of the photo of the owner. Apple believes in providing iPhones with the ability of facial recognition that creates a depth mapping for invigorating a structure of the face in 3D, making it an absolute feature as compared to the existing methods.
The use of an RGB camera, IR emitter, and dot projector make it impossible to practice Apple Face ID unlock with a photo. The following list shows the Android phones that can be unlocked with the help of the photo of the owner.
Alcatel 1X
Asus Zenfone 5 Lite 64 GB
Asus Zenfone 5, ZE620KL (64 GB)
BlackBerry Key2
BlackBerry Key2 (US version)
BQ Aquaris X2
BQ Aquaris X2 Pro
General Mobile GM8
HTC U11 +
Huawei P20 (EML – L29)
Huawei P20 Lite
Huawei P20 Pro (CLT – L29)
Lenovo Motorola Moto E5
Lenovo Motorola Moto E5 (BR version)
Lenovo Motorola Moto E5 Plus (BR version)
Lenovo Motorola Moto G6 Play
LG K9 (LM-X210EMW)
LG Q6 Alpha (LG-M700n)
Motorola Moto G6 Play (BR version)
Motorola One
Nokia 3.1
Nokia 3.1 (US version)
Nokia 7.1
Oukitel VU
Samsung Galaxy A7 (2018)
Samsung Galaxy A8 (32GB) (SM-A530F / DS
Samsung Galaxy A8 (64 GB)
Samsung Galaxy A8 + (SM-A730F)
Samsung Galaxy J8 Brasil
Sony Xperia L2 (H3311)
Sony Xperia L2 (H3321)
Sony Xperia XZ2 (H8216)
Sony Xperia XZ2 (US version)
Sony Xperia XZ2 Compact (H8314)
Sony Xperia XZ2 Compact (US version)
Sony Xperia XZ2 Compact Dual SIM (H8324)
Sony Xperia XZ2 Dual SIM (H8266)
Sony Xperia XZ2 Premium (US version)
Sony Xperia XZ3
Vodafone Smart N9
Xiaomi Mi A2
Xiaomi Mi A2 (32GB)
Part 3: How to Unlock Apple Face ID?
Third-party applications are quite common with unlocking your locked smartphones efficiently. Though there are a lot of platforms available on the Internet, there are quite a few that produce the best results for their users.
dr.fone – Screen Unlock (iOS) is one such exemplary option that allows you to unlock Apple Face ID through simple steps. There are a series of reasons that make dr.fone the perfect option for you to choose from.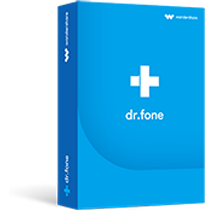 Unlock Apple Face ID Through Simple Steps
The complete procedure of the platform is quite simple and straightforward.
It unlocks all kinds of screen passwords and protocols from your Apple Devices.
User-friendly platform.
Supports the latest versions of iOS.
2,985,172 people have downloaded it
The following guide explains the method of how you can unlock Face ID without a picture.
Step 1: Remove Apple Device from Find My iPhone.
Before starting over dr.fone, it is necessary to remove the Apple Device from the Find My iPhone service.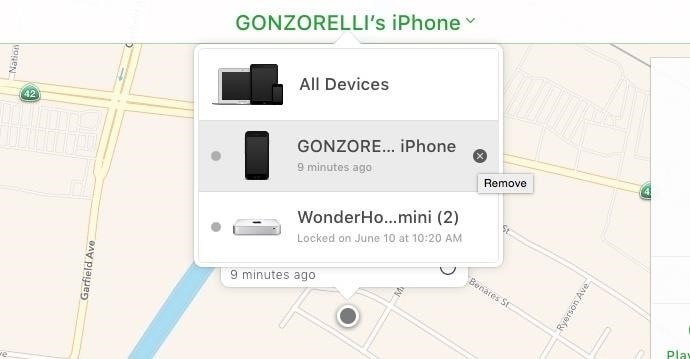 Step 2: Launch Platform
Download and install the dr.fone toolkit successfully. Following the launch, select the option of "Unlock" from the provided list on the screen.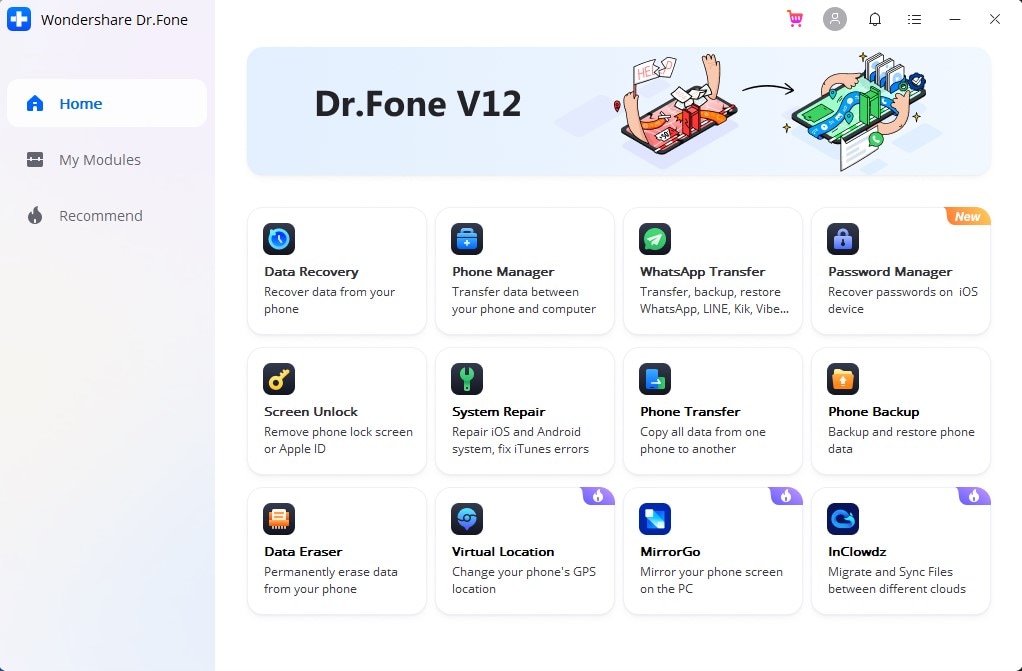 Step 3: Reset your iPhone
Following these options, the platform will prompt over the removal of the data. Tap "Unlock" on the screen to proceed. Follow the on-screen instructions to reset your device to new. If you fail to unlock your Apple device by any described mechanism, you can call over the support to get a good understanding of the problem and its remedy.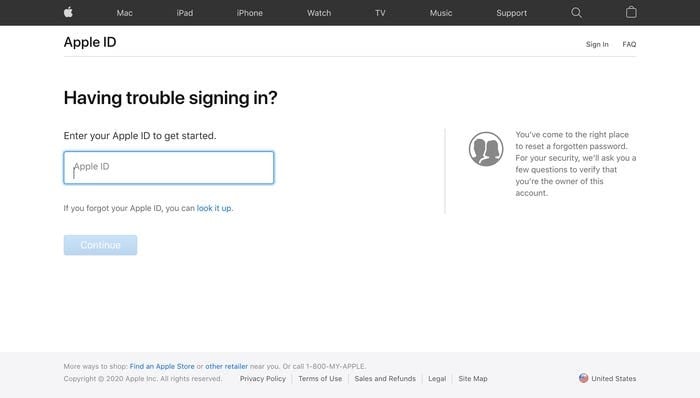 Step 4: Face ID unlocked
The platform removes the Face ID across your device in no time and displays the completion prompt in the next window.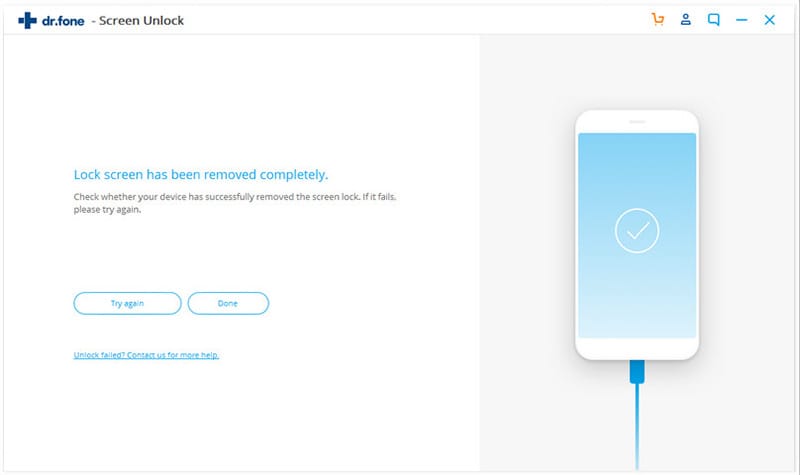 Part 4: How to Avoid My Face ID System Being Tricked or Hacked?
We believe nothing is perfect. Though Apple promises a very proficient facial recognition system, there are still several loopholes that can allow the system to be tricked or hacked. These loopholes are usually leftover, not taking any special precautions for the device.
There are several precautions that can be undertaken for effectively avoiding such conditions, which are stated as follows.
You should disable all Apple Pay authentications to avoid getting carried away over contactless payments.


Manage your applications that consume Face ID to prevent privacy breaches.


Use strong passcodes for your device in conjunction with Face ID.


You should consider activating Find My iPhone for this case.


There should be a proper knowledge of temporarily disabling Face ID while using your device for different purposes.


Enable "Require Attention for Face ID" for unnecessary unlocking.


You need to look over the things that you can access through the lock screen.
Conclusion
This article has provided a detailed guide on how to unlock Face ID along with an explanation of the efficient security system it provides. You need to look over the article to understand the answer to the question of can a picture unlock Face ID.