Instagram is one of the most popular social media applications, so it is certainly a big target for cybercriminals who want to hack into accounts. So how can a fraudster hack into your Instagram account? What are the consequences of this situation? What can you do to protect your Instagram account? Accounts can be hacked in several ways. Social engineering can be used to manipulate accounts of vulnerable users. They can use a third-party application to hack your account. In this article, we will let you know how to hack an Instagram account with Instagram password cracker and how you can get hacked Instagram account back. Here are the details you must know about Instagram.
Part 1. Reasons Behind Instagram Account Hack
Instagram is indeed one of the most popular, fun and exciting social media platforms. This platform has become so popular, especially among children and teenagers. Indeed, the main purpose of this application is to share photos in good faith. However, the fact is that not everyone uses it for the same purpose. In other words, some Instagram users may use this platform for embarrassing or disgraceful purposes. The last thing parents need is for their children to be victims of these cybercriminals. Therefore, as a responsible parent, you should protect your children from malicious people. Similarly, if you are a business owner and want to keep an eye on your employees, then you have to track their Instagram accounts. The following are the main two reasons to hack an Instagram account.
Parental control
Those who are malicious will encourage children to share overly sensitive information through platforms such as Instagram. For example, they may encourage your children to share their photos, contact information, and other personal data. They can then use this information to destroy the privacy of the child and make them feel embarrassed. Your child will be a victim of cyberbullying well. Therefore, as a parent, what measures can you take to protect your children from this situation? The best way is to monitor their social media accounts, including Instagram.
However, for many parents, regular monitoring of their children's Instagram accounts has become a practical problem. That's because children are unwilling to show their parents their online account activity. Even if they do, busy parents have little time to access their children's phones in person. At this time, you should consider using special tools to remotely monitor your child's Instagram account. You can use a reliable Instagram Password Cracker or any other tools to hack Instagram of your kids.
Employee monitoring
If you are an employer, knowing how to hack your Instagram profile will be handy. With it, you can understand whether employees are wasting time on social media profiles instead of work. In addition, it can also check whether your employees share your business plans and secrets with third parties. If you provide employees with company-maintained smartphones, installing a monitoring application is a very wise method. This is not to violate their privacy, but to take necessary precautions for the future of your company.
Part 2. Best 7 Instagram Password Crackers You Want to Know
Instagram is a famous social media platform and many people are using this social media channel these days. People share their pictures with friends and families via this social media platform. Almost every person is using this due to its many good features. You should also keep in mind that our Instagram account can be hacked very easily.
As we all know it very well; there are different tools and Instagram Password Cracker available to hack any Instagram account. Many people use different tools to hack Instagram account. Here we will let you know the best 8 Instagram Password Crackers You Want to Know.
1. mSpy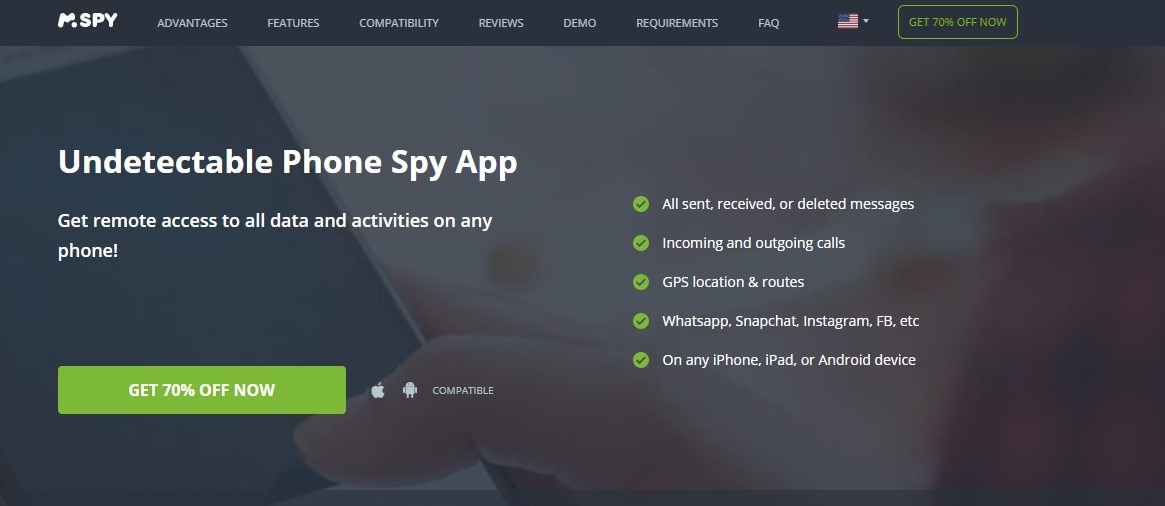 This is a very special and popular spy app to handle different social media channels. You just have to create an account on the website and then have to install this application on the targeted device. You don't need to have any technical knowledge to run this application. It requires just two steps process to hack any account. You will get complete instructions about how it works. The drawback is you have to pay a monthly fee to access this application.
2. InstaEntry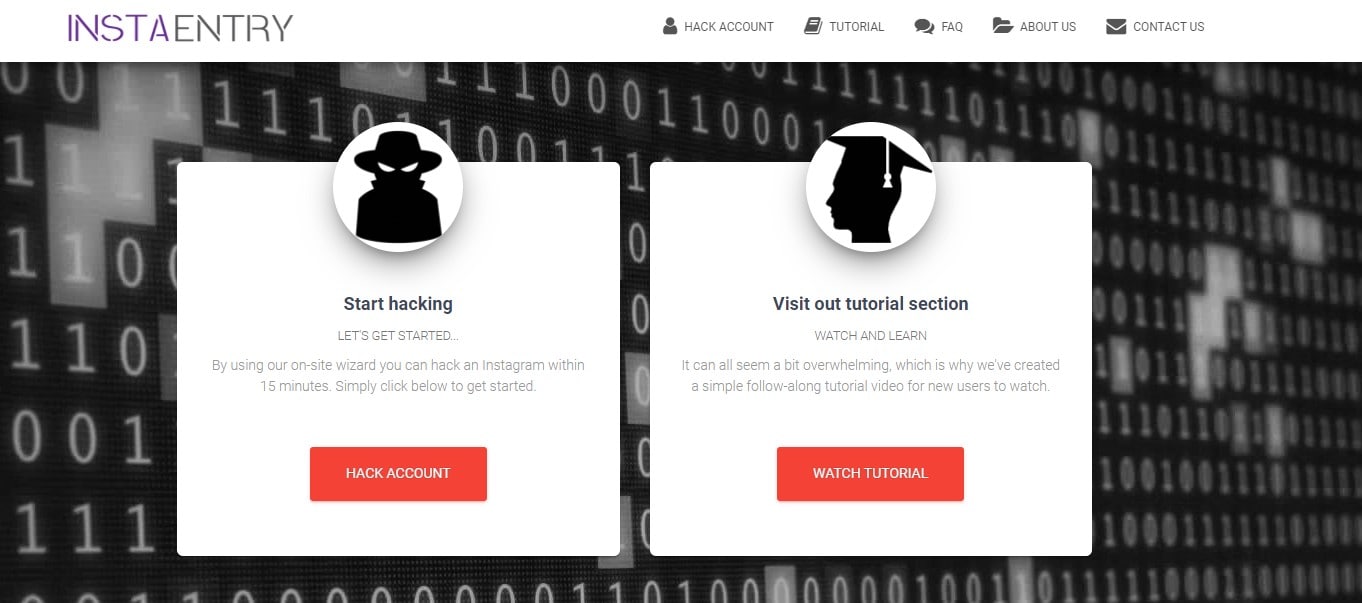 If you are looking for a reliable and affordable Instagram Password Cracker then this tool should be your first choice. You can reset any Instagram account within seconds by using this tool. You can monitor anybody on Instagram very easily with this reliable tool. It has ability to guess passwords and therefore many professionals prefer this tool. You just have to provide the information about the person whom you want to track on Instagram.
3. InstaPwn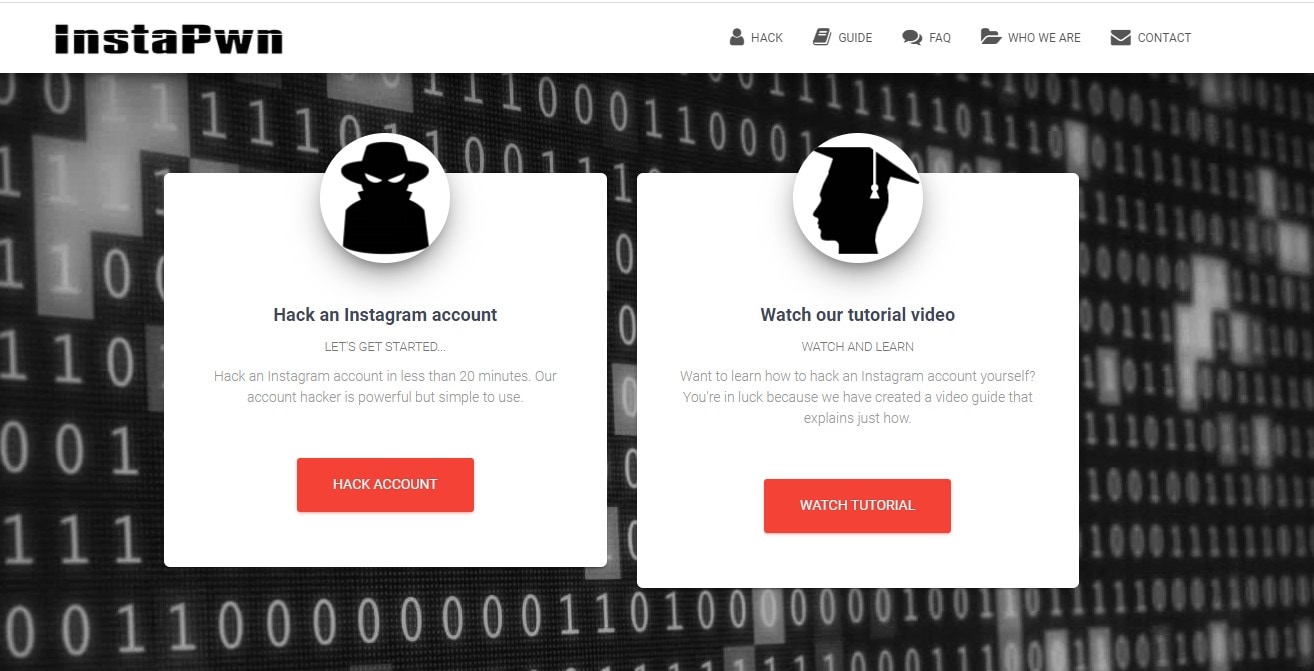 As we all know it very well; Instagram has become one of the most famous social media channel. Many people are using this platform these days. What do you do if you get locked on Instagram or how can you track someone on Instagram? There are many tools available for this purpose but InstaPwn is one of the best in this regard. By using this tool, you can easily hack an Instagram account. Furthermore, you can keep an eye on your employees and kids via this tool.
4. Aispyer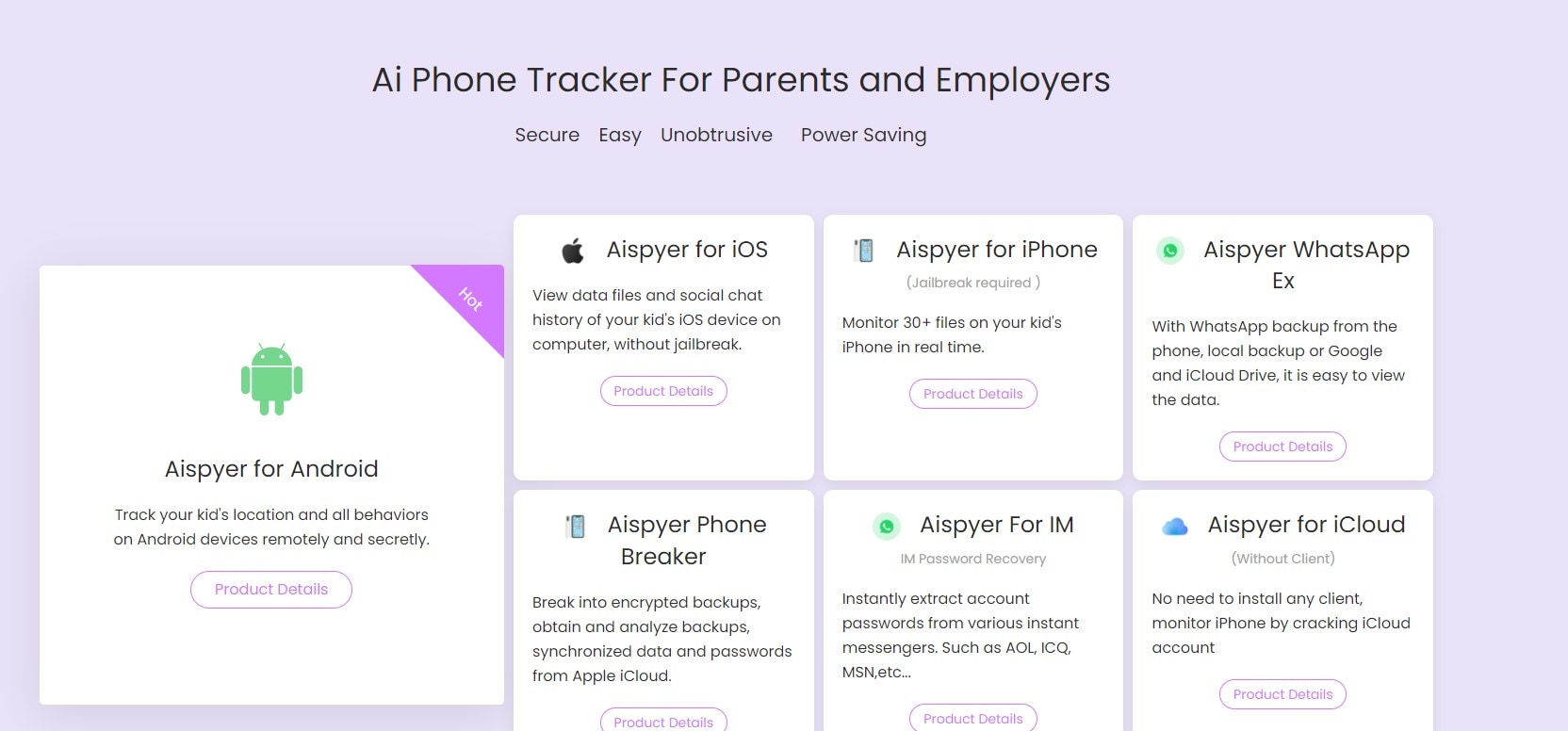 This is considered as one of the finest software that can be used to track someone on different social media channels. You can monitor your employees, and kid's online activities with this tool. It is the best tool to check someone's personal messages, pictures and other files. This tool has many good features like keylogger, which can be used to memory the text entered by the target device into the phone. You can get full access to someone's phone and it also provides real-time information about someone's location. You can control live calls, text messages, pictures and other data via this application. So, if want to hack an Instgram account, it will be a good choice. It is very easy to use, reliable and have a power saving strategy.
5. IG Hack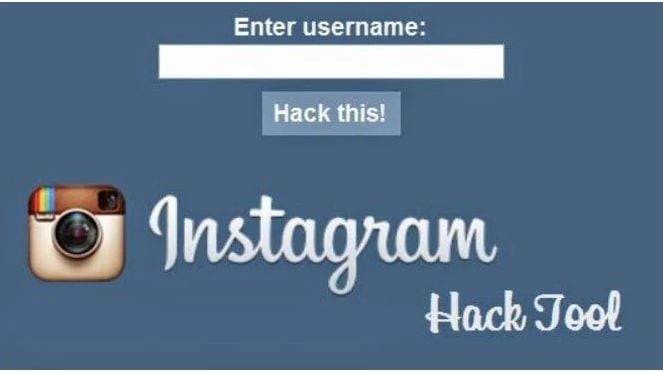 For those who want to know how to hack Instagram profiles, this is another option. Using this method, you don't want to download any applications on the target device. This is the best tool for parents and business owners. The best thing about this method is that the target user won't know it. It is very easy to use and maintain. It is free to use and you can get back any lost account by using this tool. The only drawback is, you must require a good quality internet connection to use this tool.
6. InstaHacker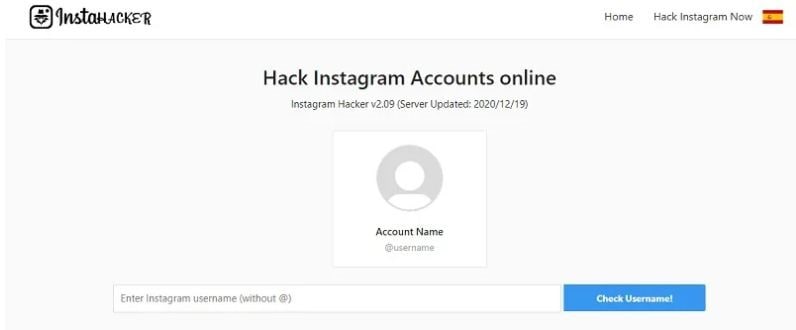 This is a very easy and simple tool to hack an Instagram account. You just have to provide the user name of the target. You can use this tool without having any technical knowledge. It is very simple; you just have to enter the user name to hack someone on Instagram. It is a free online tool that you can use to hack Instagram account. It is fully protected with HTTPS security protocols. The only drawback of this tool is illegal people can also use it for wrong purposes.
7. Instagram Password Decryptor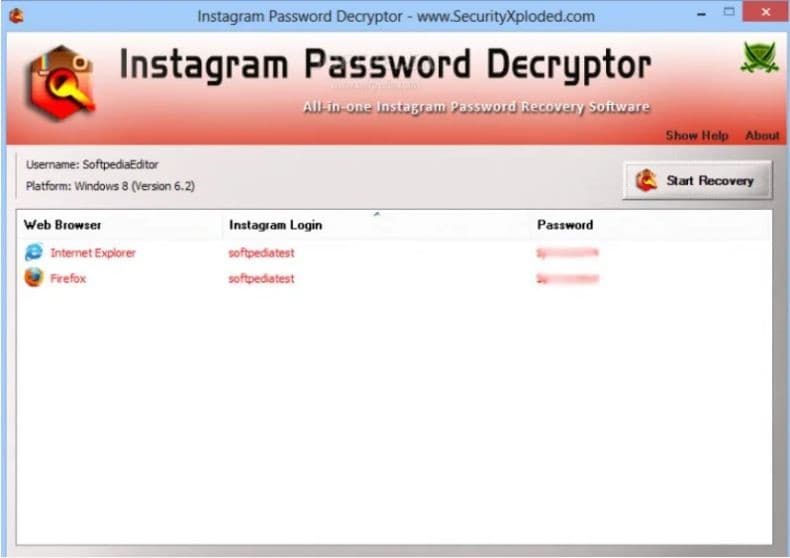 This is a reliable and very simple Instagram Password Cracker that you can use to hack any Instagram account. This tool has very simple user interface and therefore professionals always use this tool to hack an Instagram account. You can easily control Instagram accounts of your kids and employees. You can check their pictures and text messages via this tool. It is best to crack all the social media platforms. This tool has some drawbacks as well. It is expensive and sometimes may crash.
Part 3. Can I Get Hacked Instagram Account Back?
There are many ways to get hacked Instagram account back. There are different tools available which we can use for this purpose. So, if you find some changes in your account, it means your Instagram account has been hacked by someone. You can easily get it back by using forgot password option. It is a very simple way to get hacked Instagram account back.
How to the Forgot Password option?
This is a very simple and easiest way to get back Instagram account. If you remember your original Instagram email ID, then you can easily recover your account.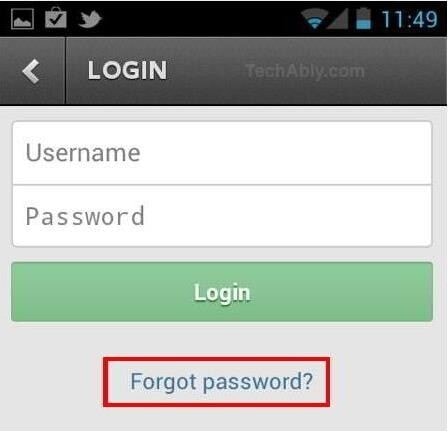 You can request a password reset by using "Forgot password" option. You will get a new password via email. After getting the new password you will have to choose a stronger password. In this way, you can get your hacked account back efficiently.