Have you ever experienced being stuck and unable to unlock your phone? No matter how many times you tried the Touch ID, the iPhone fingerprint is not working. This problem is more common than you think, and many iPhone users have experienced this issue at least once! This issue inconveniences many users as they need to take additional steps to enter their passcode.
This article will share the possible reasons why your iPhone Touch ID is not working and 5 useful tips to help fix this issue. If all these tricks do not work for you, we have an application to recommend that would solve your problem in no time. Stay tuned to find out more!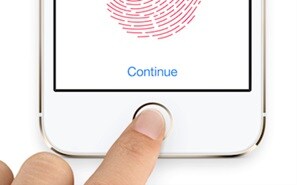 Part 1. Why Is Your iPhone Touch ID Not Working?
There are many possible reasons why your iPhone Touch ID is not working. This part will deeply dive into understanding the 3 common reasons why the iPhone Touch ID is not working.
Dirt on your Hand or Sensor
One of the most common reasons for Touch ID not to recognize your fingerprint is being disturbed by dirt. As the Touch ID sensor operates by taking high-resolution pictures of your thumb or other fingerprints, any dirt, greasy smears, or even wet surfaces can make it difficult for the system to recognize the unique aspects of your print.
It is also important to ensure the places where you store your phone is clean. Leaving your iPhone on the ground, in the dirt, or even in harsh conditions could cause the sensor to be dirty and unable to scan for your fingerprint. Sometimes, it can even be an uncleaned pocket you put your phone in that bring up this problem.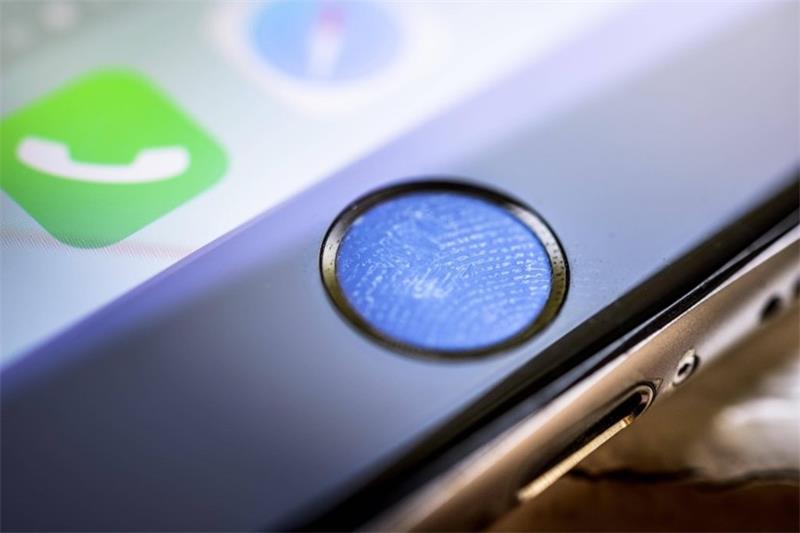 Interference of Screen Protector
Screen protectors are common accessories on the iPhone. Almost every iPhone user will apply a screen protector to protect the screen from cracks and scratches. Some screen protectors might obstruct the Touch ID sensor or are too thick, making it difficult for users to press their thumb or fingers against the glass. Moreover, not all screen protector manufacturers are officially verified. There is a great chance that a non-official protector is not good enough to function normally.
One way to check if your screen protector could obstruct the Touch ID is to check the Touch ID's responsiveness. If it helps, switching your screen protector to a thinner one might solve the problem.
Outdated iOS Version
An old or outdated iOS version could be a reason why your iPhone Touch ID is not responding. Apple frequently performs minor fixes in its software updates to fix glitches, bugs, or even problems with Touch ID. The new iOS might have already fixed the problem of Touch ID faced by other iPhone users. Ensure your iOS version is up to date to rule out this possibility.
Part 2. 5 Helpful Ways to Fix Fingerprint Not Working Problem
After understanding the common problems on why your iPhone Touch ID is not working, here are some simple and quick solutions that could help fix the problem. These 5 solutions are simple yet effective solutions that anyone can pick up.
Clean and Dry the Touch ID Sensor
As shared above, dirt or greasy smear on the Touch ID sensor can make it difficult for the sensor to pick up on your prints. Hence, it is a good practice to use a lint-free cloth to clean the sensor glass now and then. This process helps to prevent a build-up of dirt over time, which may make it harder to clean when it accumulates.
Besides cleaning the sensors, make sure you keep your thumb or fingers dry and clean before using the Touch ID. This behavior can help to prolong the lifespan of your Touch ID sensor and allow the sensor to detect your prints easier.
Update the iOS Version
A useful tip for any problem faced by iPhone users is to check if the iOS is the latest version. The latest iOS version should be bug-free and have minimal issues with the iPhone, hopefully including the Touch ID. It is recommended to check regularly for updates, as this will help to minimize any problems with your phone and prevent the system from picking up glitches.
Here is a quick tip on how to update your iOS version:
Go into Settings > General > Software Update to check if any new iOS is ready to be downloaded.
Reset Settings
To attempt a more aggressive way, you can try to perform a reset. Resetting your iPhone brings your iPhone back to its default settings and yet retains your existing content. Follow these steps to complete the reset.
Step 1.

Go to Setting > General > Transfer or Reset iPhone > Reset.
Step 2.

Once the setting is reset, try your Touch ID again.

Note

Although resetting removes all settings and rest them to their defaults, your media and data are still safe.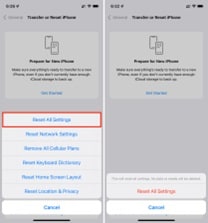 Erase Touch ID
In rare cases, the initial Touch ID setup when you first set up your iPhone might not have been completed successfully. You can erase your existing thumbprint or fingerprint and then restart your iPhone.
Step 1.

Go to Settings > Touch ID & Passcode > Delete Fingerprint.
Step 2.

Once the iPhone turns on again, repeat enrolling your prints to enable Touch ID.
Scan Your Fingerprint Properly
This might seem like an obvious solution, but you will be surprised at how this could be the top solution for not being able to perform Touch ID. Scan your fingerprint properly by lightly touching the Home button and giving it several seconds to read your prints. Do not press too hard or move your finger during the scan.
One way to check if you are scanning your fingerprint is to re-optimize the finger ID again. This way, you will be able to know how much strength and direction of scan is appropriate for unlocking your phone.
Bonus Tip: Best App to Unlock Touch ID
If you prefer an app that solves all problems related to your iPhone, including the Touch ID, we recommend using Dr.Fone - Screen Unlock. Dr.Fone is one of the best phone recovery solutions. It can efficiently recover your device to a state free of issues.
This section will focus on using Dr.Fone to fix iOS system issues using the standard repair. After undergoing the system repair, your Touch ID should return to normal, and you can unlock your phone with just a touch.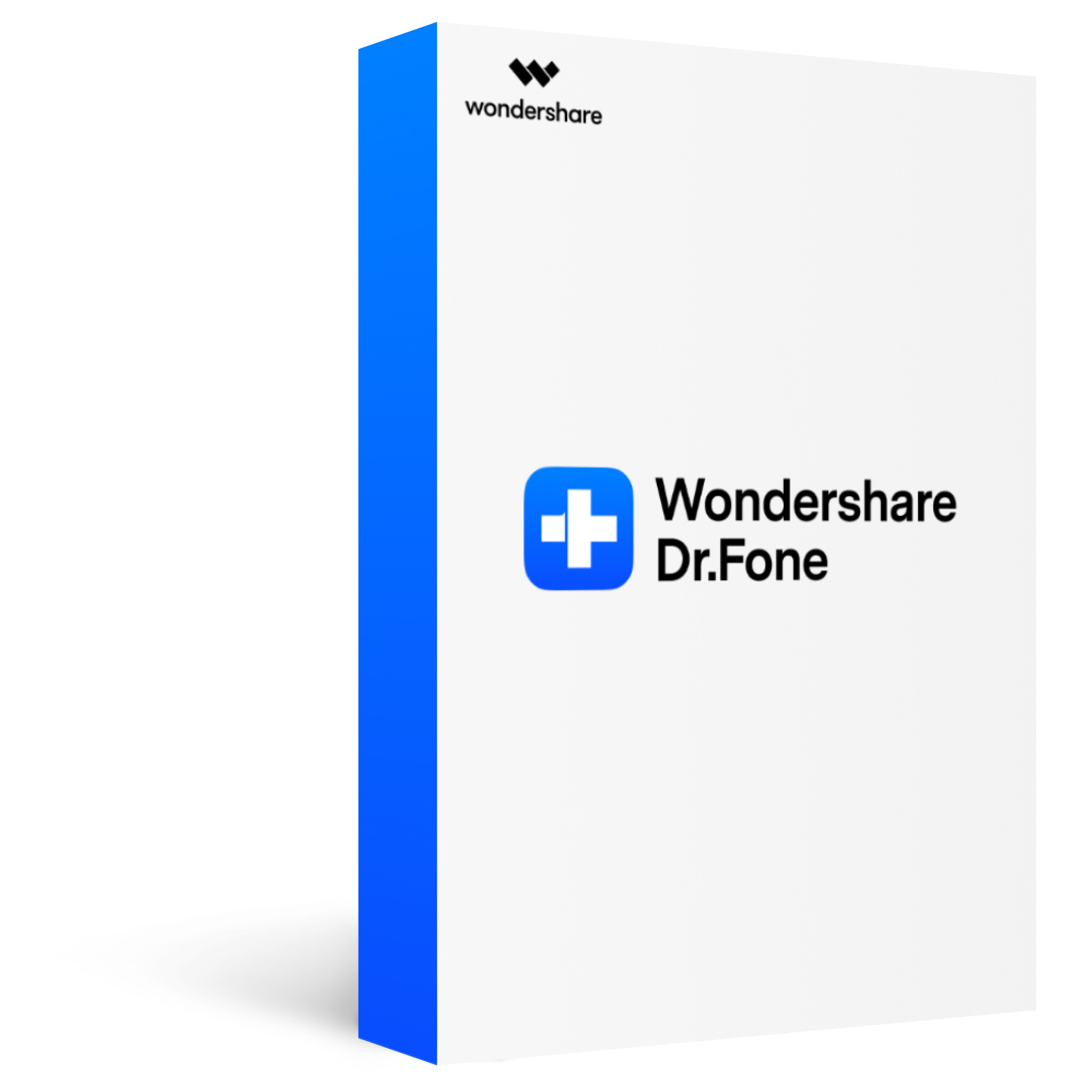 Dr.Fone - Screen Unlock (iOS)
Remove all types of screen locks on iOS devices
2,985,172 people have downloaded it
Unlock all types of screen lock on iOS device within clicks, including iCloud Activate lock, MDM lock, 4-digit/6-digit passcode, Apple ID, Touch ID, Face ID, screen time passcode, etc.
Remove the screen lock in any scenarios anytime, such as forgot passcode, the device is disabled, second-hand device, unknown passcode, etc.
Unlock iCloud activation lock without jailbreak.
Remove MDM profile & bypass MDM lock without data loss.
No technical knowledge required.
Step 1.

Connect your iPhone to your computer using a USB or USB-C cable. Download Dr.Fone from the official Wondershare website on your computer and launch the application. Click on System Repair.
Step 2.

After you choose Repair, click on iOS. Followed by selecting iOS Repair.
Step 3.

A pop-up window with a list of frequently encountered iOS system issues will appear. Click on 'iPhone touch screen not working,' Then click on Repair Now in the bottom right corner.
Step 4.

Select Standard Repair and put your iPhone into Recovery Mode by following the steps below.
Step 5.

If your iPhone is successfully in Recovery Mode, it will prompt you to select a firmware package. Click on Download and wait for the downloading process to complete.
Step 6.

Check your firmware package to ensure it is correct, and click on Repair Now to start the iOS system recovery process.
Step 7.

Once the repair has been completed, a prompt window will display the successful completion. Click Done to finish the execution, and your iPhone will be successfully repaired.
Conclusion
This article summarizes some possible reasons your iPhone Touch ID is not working. 5 useful tips and tricks were shared to help you easily overcome the iPhone Touch ID issue. However, if all methods have been tried and nothing seems to work, we recommend the Dr.Fone.
Dr.Fone repairs the iOS system issues, including that of Touch ID. Once you power on your iPhone again, you can rest assured that you will be able to unlock your phone with a simple touch. Why wait? Start downloading Dr.Fone now and give this application a try!