Is your iPod touch screen gets locked? And don't remember its passcode? Are you looking for solutions on how to unlock iPod touch without passcode? Don't panic as today, it is common to forget the password, and it happens with many people.
Recently, several users have reported that they forgot their iPod password and is there any way to unlock iPod touch without password. Rather than trying out several attempts to unlock iPod touch, refer to this guide. If you try to enter too many wrong passwords, then your iPod can be disabled.
Here, in this guide, we have mentioned all the possible solutions that you can use to remove the screen look of your iPod touch without knowing the password. Try out solutions we have mentioned one by one and see which will work for you.
Part 1: How to Unlock iPod Touch with iOS Unlocker?
At first, it might seem likes impossible to unlock iPod screen without a password. However, you can use dr.fone - Screen Unlock (iOS) that can help you in removing the screen lock on any of your iOS devices. The software iOS Unlocker feature can help you to gain access to your iPod when you forgot iPod password. Luckily, the software is available for both Mac and Windows computers.
Here are the main features of dr.fone - Screen Unlock (iOS).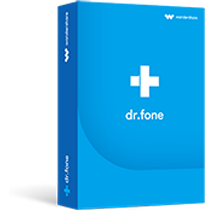 The overall operation of unlocking your device without the passcode is quite simple with dr.fone.
Dr.Fone provides the simplest mechanism for unlocking your device.
The lock screen or other security protocols are removed without the need for iTunes.
Bypass iPhone passcode in any scenarios anytime.
Remove 4-digit / 6-digit passcode, touch ID & face ID on iPhone/iPad.
A very user-friendly interface.
Compatible with iOS and all associate devices.
2,985,172 people have downloaded it
Here is the detailed step-by-step guide on how to unlock iPod touch without a password by using dr.fone to bypass:
Step 1: Download and Install dr.fone
Visit the official software site and download it on your system. Once installing it successfully, run it and then, you need to select "Unlock" module from the main software interface.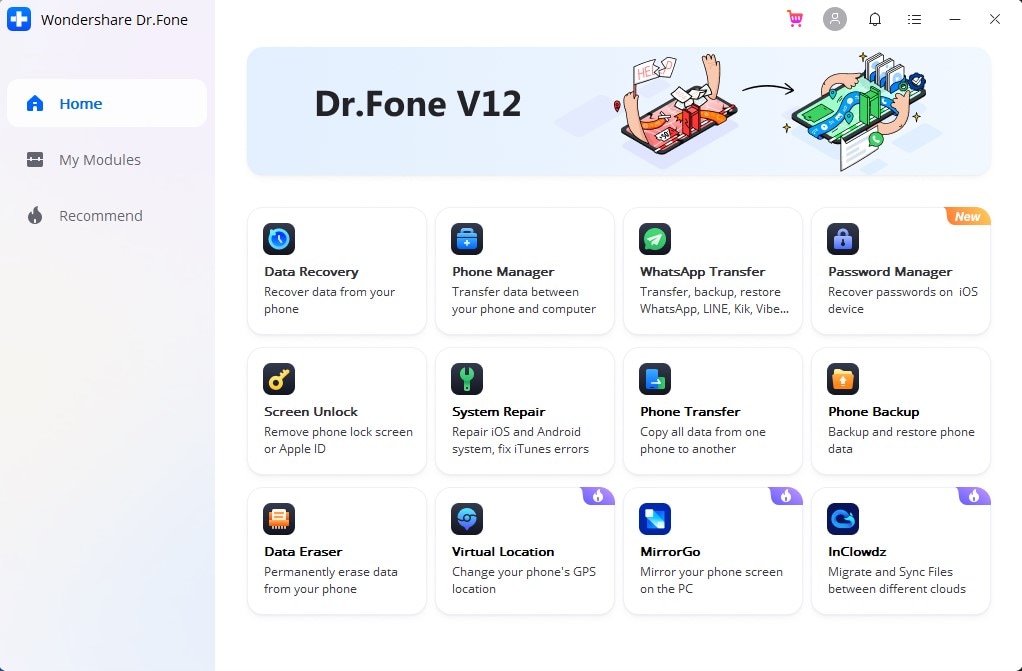 Step 2: Connect iPod to the Computer
After that, connect your locked iPod to computer using a digital cable. Once the software detects a connected iPod device, click on the "Start" button to move forward.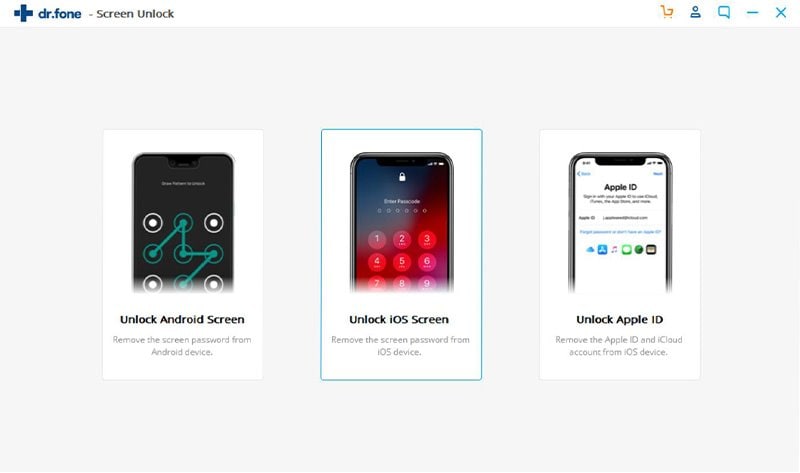 Step 3: Download Firmware Package
Next, the software will put your iPod into DFU mode and then, your iPod device information will be shown on the software interface. Check the information carefully and click on the "Download" button to download the firmware package.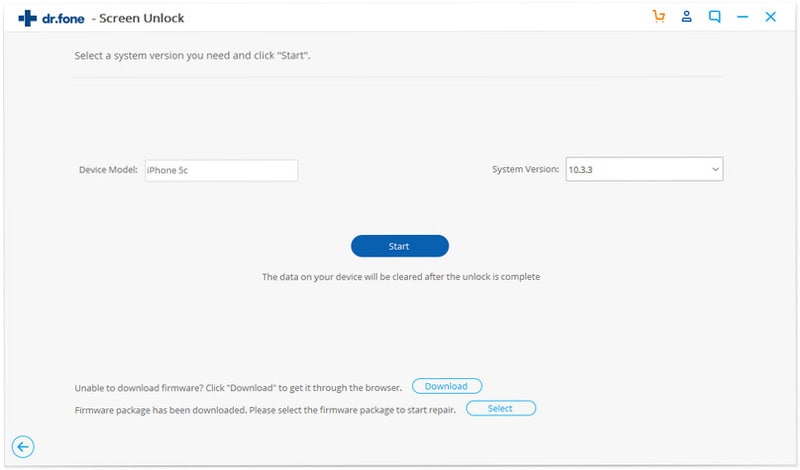 Step 4: Unlock iPod
Now, you need to enter "000000" to confirm unlocking. After that, tap on "Unlock" to begin the unlock process on your iPod.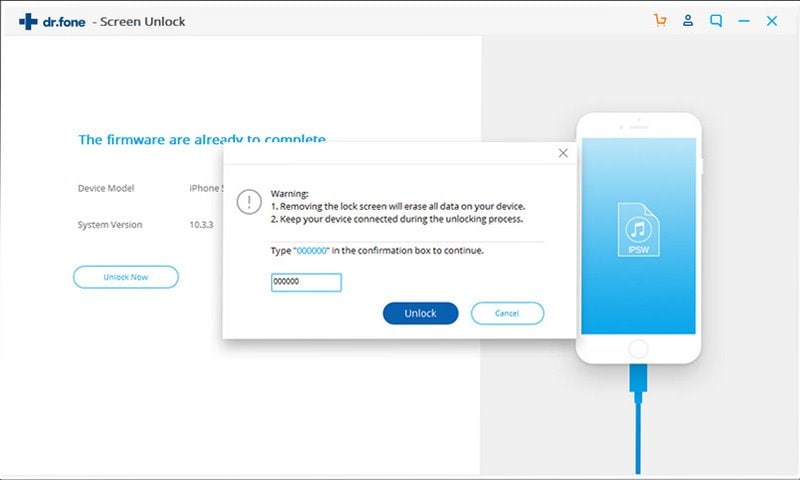 Step 5: Unlocking process finished
Once the unlocking process completed successfully, your iPod will reboot and you will be able to use your iPod without a password.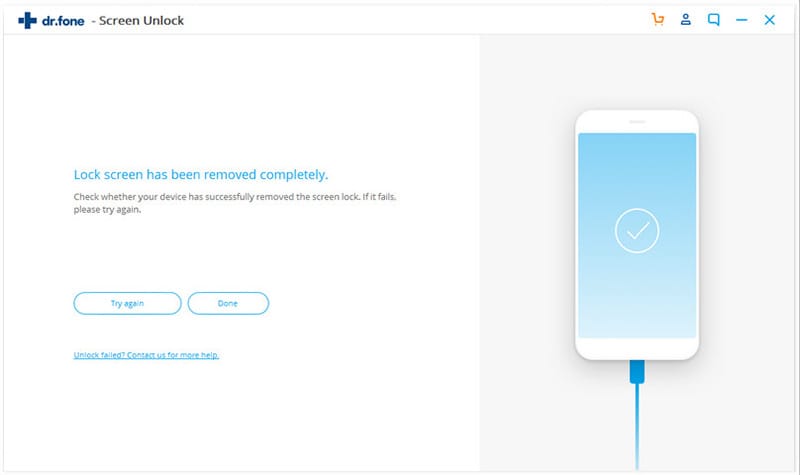 Remember that the unlocking procedure of dr.fone - Screen Unlock (iOS) will restore your iPod. It will wipe your iDevice all content and settings. Thus, there will be data loss. However, after unlocking your iPod touch screen with the tool, you will be able to use your iPod as before.
Part 2: Ways to Unlock iPod Touch in Recovery Mode
Don't want to use third-party software to unlock your iPod touch when you forgot iPod password? Then, you have another way to carry out this process and it is putting your device in recovery mode. In this case, you need to restore your iPod with recovery mode and it will automatically remove password or remove screen lock on your iPod.
Remember that this method will erase your iPod existing data in order to remove passcode. Therefore, it is recommended to take a backup of your iPod data before proceeding with this method. However, this method works great and thus, must give a try to it.
Here are simple steps on how to unlock iPod touch in recovery mode:
Step 1: Connect iPod to Computer
To begin it, connect your iPod to the computer using a digital or lightning cable. After that, run iTunes on your system.
Note Make sure that you have installed the latest version of iTunes on your computer. Otherwise, you can face a problem during the process.
Step 2: Put iPod in Recovery Mode
Next, you need to put your iPod in recovery mode. You can do this by force restarting your iPod. Press and hold down home and side (Top) button together until you don't see iTunes connect icon on your iPod screen.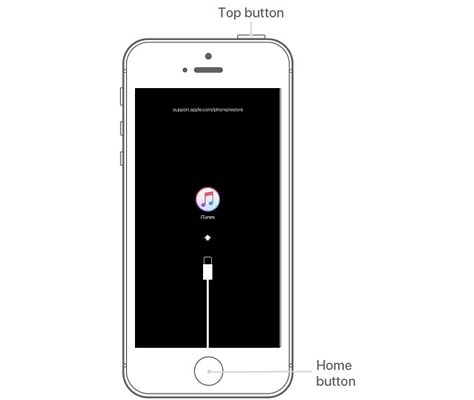 Step 3: Restore iPod
Thereafter, iTunes will automatically detect your iPod in recovery mode and once it detects, you will get a pop-up message either to update or restore iPod. You need to select the "Restore" option. And iTunes will automatically download the latest software for your iDevice and wait for a few minutes. Once restore process completes, you can activate your iPod as new.

Part 3: Unlock iPod Touch with Find My iPhone
There is also another way to unlock iPod touch without a password, which is Find My iPhone. Might be you wondering how it is possible? The Find My iPhone, which users generally use to locate their lost iOS device, can also help users to remove the passcode on the iOS device remotely. Removing lock screen on iPod with Find My iPhone takes a few minutes and it will securely unlock your iPod. You can carry out this process either on your computer or another iOS device such as iPhone/iPad/ iPod.
However, remember that this method will work only when you have enabled Find My iPhone on your iPod before locked. And also you need a stable and good internet connection to carry out the whole process.
Here are the steps on how to unlock iPod touch with Find My iPhone:
Step 1: To begin it, go to iCloud.com's official site on your system browser or another iOS device, and after that, you need to enter your iCloud login credentials for the log-in process.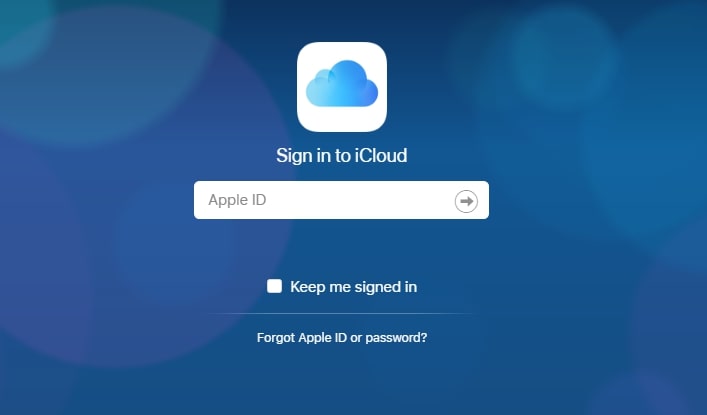 Step 2 After that, select the "Find My iPhone" module from its interface.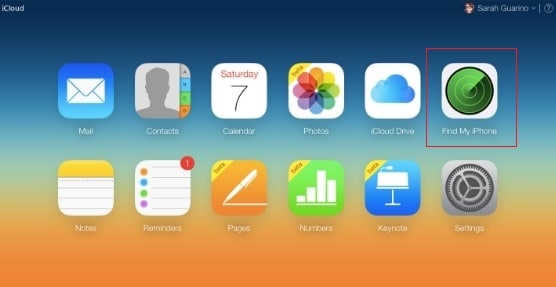 Step 3 Next, click on "All Devices" which you will find at the top of the screen and then, choose your locked iPod from the list of devices.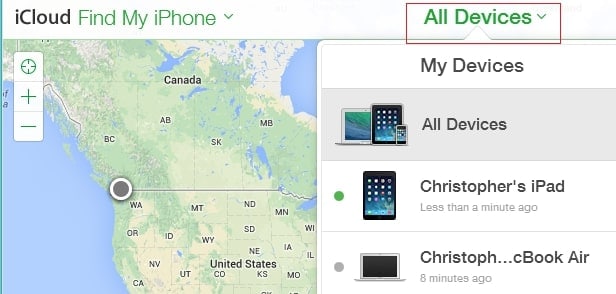 Step 4 Finally, tap on the "Erase" option and it will wipe out all data and settings on your iPod, including passcode.
Part 4: Is There Any Ways to Unlock iPod without Losing Data?
Now, users who have reported that they forgot iPod password how to fix it without a restore, the answer to the question is that there is still no method invented that can unlock iPod touch screens without any data loss if you have no backup. When you do search on the internet for a tool to remove screen lock on an iOS device, all tools you will find able to do it, but with the restore.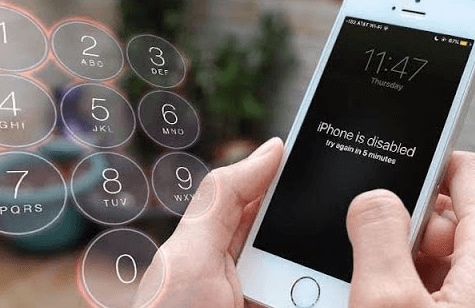 The only way to unlock the iPod is to restore your iDevice. Every method you try to wipe lock screen, you will lose your iPod existing data and no one can prevent this from happening.
Moreover, all the methods we have mentioned in this guide whether it is Recovery Mode, Find My iPhone or dr.fone - Screen Unlock (iOS), all will erase all content and settings on iPod in order to remove the passcode. Thus, if you have a backup of your iPod data then you can restore the iPod from backup after removing or bypass the screen lock on iPod. That's why it is always recommended to users to have a backup of their iOS device, as you may never know when you encountered any data loss situation.
Conclusion
That's all on how to unlock iPod touch without a password. This guide has provided all possible methods to wipe the lock screen on the iPod. Moreover, the most recommended method to use is dr.fone - Screen Unlock (iOS) tool that will work for sure to get into locked iPod without a password and it works for other iOS devices such as iPhone or iPad. As it is free to use and thus, try yourself, and you will get to know how amazing it is for iOS users.