"How to hack an iPhone passcode without a computer? I want to hack my ex's iPhone to know he is doing, but don't know what to do!"
As a friend of mine asked me this, I realized that several other people were looking for ways to hack iPhone passcode. While it is tough to hack an iOS device, you can make it work nevertheless. In order to do this, you can take the assistance of iPhone passcode hack software or exploit some iOS loopholes. In this guide, I will tell you how to hack the iPhone passcode with and without using a computer.
Part 1. How to hack iPhone passcode with iTunes?
Since most of the iPhone users are already familiar with iTunes, we will start with it. In order to perform an iPhone password hack with iTunes, the device should be in the recovery mode. Also, you should know that this will restore the device and erase its data in the process.
To start with, simply launch an updated version of iTunes on your Mac or Windows. After that, boot your iOS device in the recovery mode. The key combinations would slightly vary among various iPhone models.
For iPhone 6s and older models
Connect the iPhone to the system while pressing the Home and Power keys at the same time. In a few seconds, the iTunes symbol would appear on the screen. Let go of the keys after that.
For iPhone 7 and 7 Plus
Press the Volume Down and Power buttons simultaneously while connecting your phone to the cable. As the connect-to-iTunes symbol would appear, release the keys.
For iPhone 8 and newer models
Connect your iPhone to the system and quick-press (hold it for a second and release it) the Volume Up key. Release it and quick-press the Volume Down key after that. Press the Side button and release it once the iTunes symbol would appear on the screen.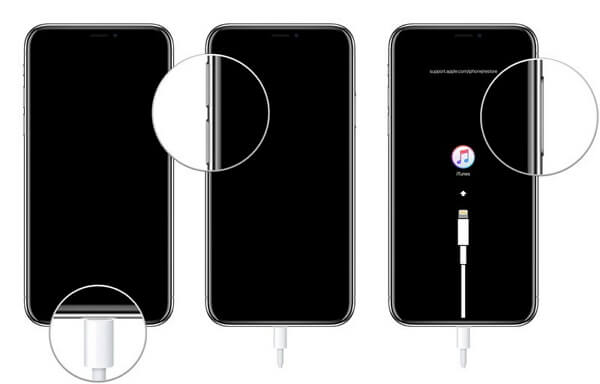 In no time, iTunes will detect that your device has entered the Recovery Mode and would display the following prompt. Simply agree to it and choose to restore your device.

You can learn how to hack iPhone 6 passcode (or any other model). The device will be restarted without any lock screen.
Part 2. How to hack the iPhone passcode without iTunes or computer?
If you don't want to use a computer/iTunes to hack the iPhone passcode, then this would be a perfect solution. As you know, Apple provides a freely available service (Find my iPhone) to locate a lost iOS device. Though, you can also use it to remotely erase a linked device. In this way, you can restore an iPhone remotely and unlock it in the end.
Needless to say, the Find my iPhone service should be turned on beforehand on the device. Also, you should know the iCloud credentials of the linked account, and the phone should be connected to the internet as well. If you have met the prerequisites, then follow these steps to perform an iPhone password hack.
Go to iCloud's official website on any other smartphone. If you have an iOS device, then you can launch the Find iPhone app as well.
Log-in to the same account that is already linked to the target device by entering the right credentials.

A list of all the connected devices will be displayed. Simply choose the iPhone you wish to hack.
This will automatically load the current location of the iPhone. Tap on the "Actions" buttons at the bottom of the screen.
From the provided options, click on "Erase iPhone".

Confirm your choice and wait for a while as the iPhone would be restored remotely.
Part 3. Best iPhone Passcode Hack Software
When it comes to iTunes or Find my iPhone, users need to go through a lot of hassle. For instance, if you don't know the iCloud account details or iTunes isn't working, then you might encounter unwanted issues. To resolve them, take the assistance of dr.fone - Screen Unlock (iOS) . A highly reliable iPhone passcode hack software, it is compatible with all the leading iOS devices like iPhone 8, X, XS, XS Max, XR, etc.
By following simple instructions, you can learn how to hack iPhone passcode and locks of all kinds. This includes 4-digit PINs, passcodes, Touch ID, and even Face ID. The application will not only hack the iPhone passcode but will also update it to its latest firmware.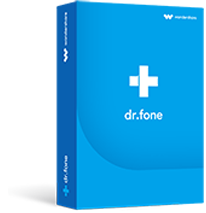 Bypass iPhone/iPad/iPod touch Lock Screen Within a Few Clicks.
Remove 4-digit / 6-digit passcode, Touch ID & Face ID on iPhone/iPad.
Easy and click-through process. No technical skills are required.
Fully compatible with iOS 12 and iPhone XS/XR.
2,985,172 people have downloaded it
Step 1. Launch dr.fone on your system and visit its "Screen Unlock" option from its home.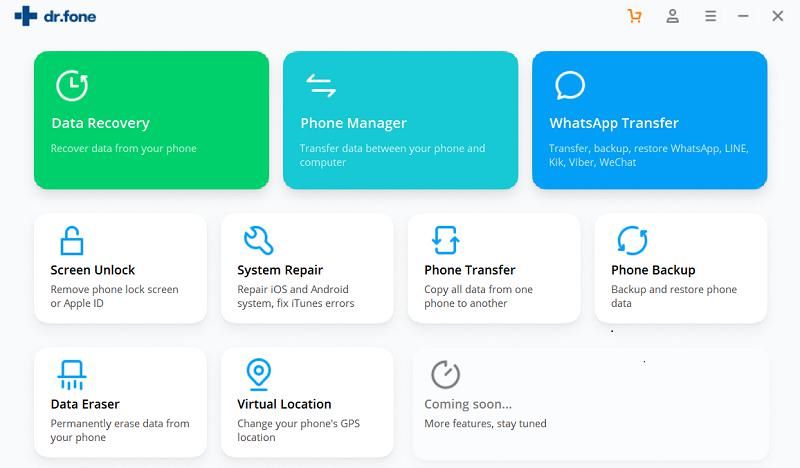 Step 2. Using an authentic lightning cable, connect your iPhone to the system.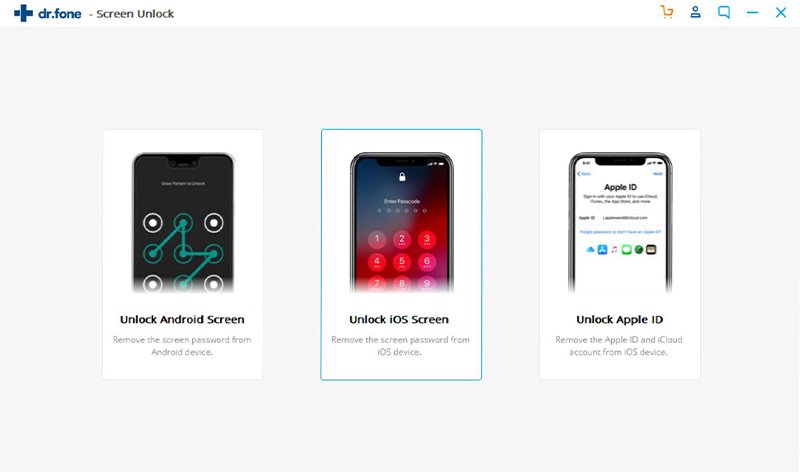 Step 3. Applying the correct key combinations, you need to put your phone in the DFU (Device Firmware Update) mode. The interface provides various visual aids for different iOS models that you can follow.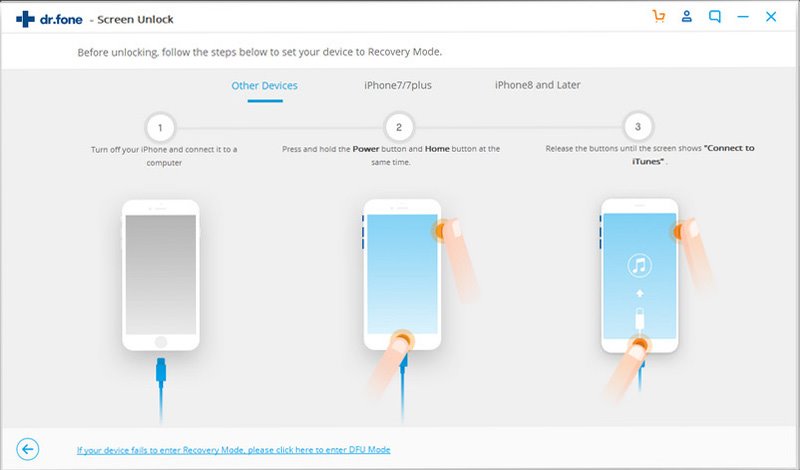 Step 4. As your iPhone would boot in DFU mode, the application will detect it. In the next window, you need to provide crucial details related to the target device, like its model, serial number, and so on.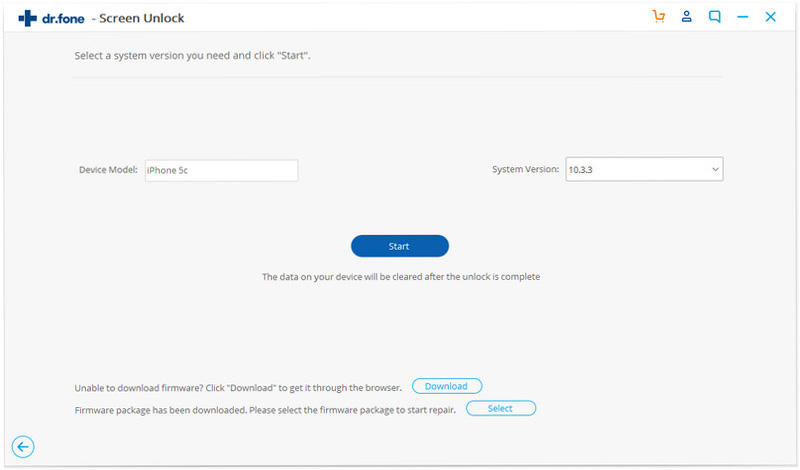 Step 5. Click on the "Download" button and wait for a while as the application would download the latest available firmware update for your phone.
The interface will notify you after completing the process. Just click on the "Unlock Now" button to proceed. Since the process will erase the existing data on your phone, you will get the following prompt. Confirm your choice by entering the displayed code ("confirm").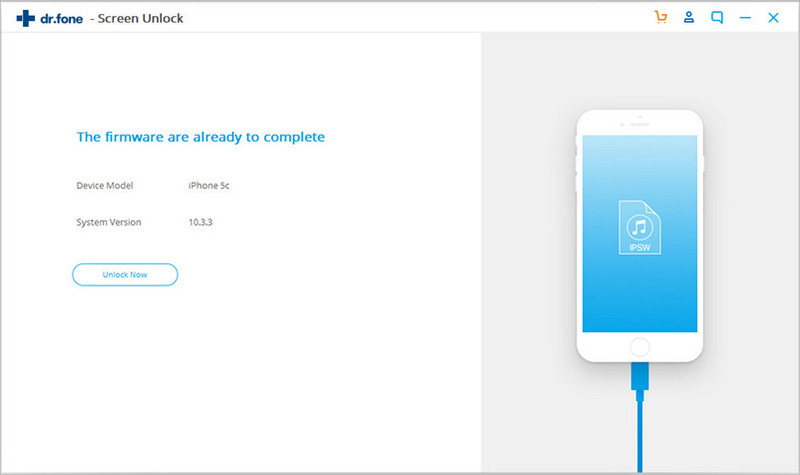 Step 6. This will update your device to the latest firmware and would restart it with default settings. The interface will let you know as soon as the process is completed.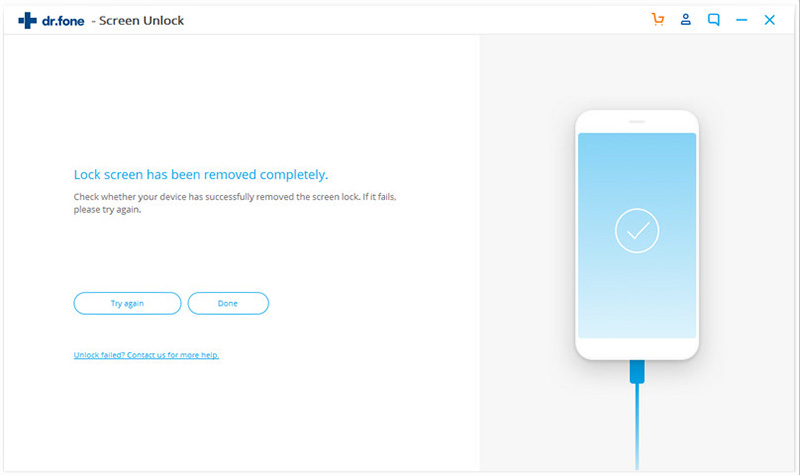 To follow the above-mentioned drill, the Find my iPhone service on your device should be turned off. If not, go to iCloud's official website and visit the Find iPhone section. From here, you can remove the connected device by clicking on the "x" icon.
Part 4. How to hack iPhone passcode by tricking Siri (works on iOS 12)
This is an inside trick to unlock an iPhone that has exploited a loophole in iOS 12. Since it is a security flaw in iOS 12, we are expecting Apple to resolve it in the coming iOS updates. To perform an iPhone password hack with this approach, you need to physically access the device. Also, Siri should be enabled on the phone while Face ID should be disabled or covered. To trick Siri on iOS 12 and bypass the lock screen, follow these steps:
To start with, activate Siri by long-pressing the Side or Home button.
Ask Siri to turn on Voiceover by giving the command "Enable Voiceover".
Press the Side (or Power) button to sleep your device. Afterward, use another phone to call your iPhone.
Tap on the message icon on the call and subsequently double-tap anywhere else on the screen.
Tap on the "Custom" option and double-tap somewhere else on the screen again.
Tap on the (add) "+" icon on the screen so that you can highlight it.
At the same time, send a message to this iPhone from any other device, once the notification appears, double-tap anywhere else and select the highlighted "+" icon.
Wait for a while for the screen to go off. After that, tap on the invisible option.
Keep swiping left on the invisible screen till you hear "Cancel" from the Voiceover.
You can see a cancel button on the screen. Double-tap anywhere in order to select it.
Tap on the numbers icon on the keyboard and once again, double-tap anywhere else.
Tap numbers on the first row and double-tap on the screen again. This will display all the contacts starting with the entered digits.
If you find the info "i" option in any contact, then tap on it and double-tap again.
Activate Siri once again and disable Voiceover.
Swipe up or tap on the Home screen to exit Siri and go back to the info option. From here, select the "Add to Existing Contact" option.
Now, you can view all the contacts saved on the device. Tap on any contact and choose to add a photo from the phone.
Activate Siri and enable Voiceover again.
Swipe right a few times. Wait till you hear "Camera Roll".
Double-tap anywhere on the screen to select it.
Tap anywhere on the screen where photos are usually displayed double-tap on the screen to select the photo.
Swipe right and left until you hear the "Choose Photo" command.
Now, activate Siri and disable Voiceover.
Choose to edit the photo so that you can view it in high-quality.
In this way, you can view the phone's saved contacts or photos. As you can see, this is a highly time-consuming and extensive process. Also, the chances are that you might not be able to hack the iPhone passcode in the end as the trick doesn't have a high success rate.
Part 5. Bonus: How to prevent your iPhone passcode from being hacked by others?
Now when you know how easy it can be to hack the iPhone passcode, you should follow some added measures to protect your device.
5.1 Set a strong passcode
First things first – make sure that you have a strong passcode that is hard to guess. While setting up a new passcode, visit its options and choose to create an alphanumeric code (as they are harder to crack).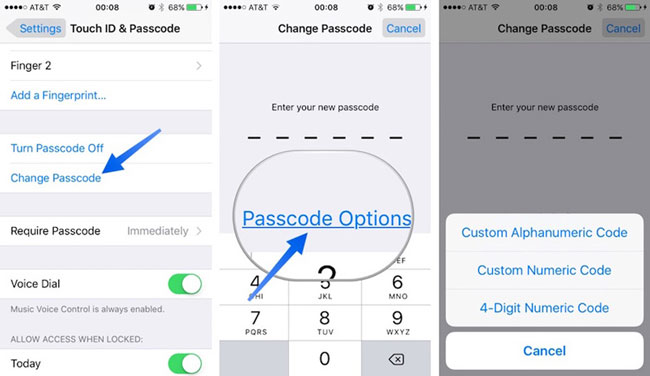 5.2 Disable lock screen notifications
By exploiting notifications on your phone's lock, anyone can access your device. Go to your phone's passcode/Touch ID settings and disable notifications on the lock screen.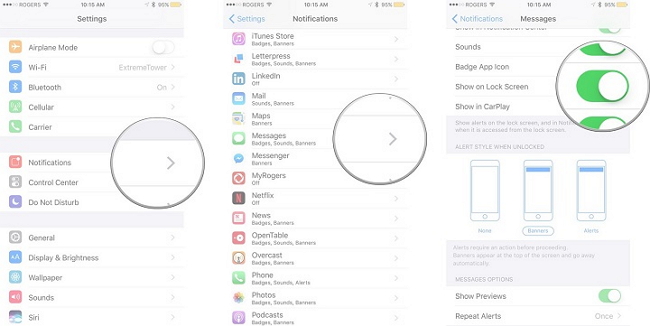 5.3 Enable Find my iPhone
The service has its own pros and cons. Though, if you keep misplacing your phone, then you should certainly turn it on. In this way, you can remotely locate your device whenever you want.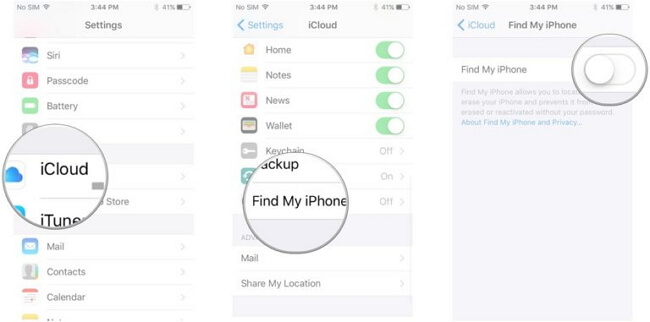 5.4 Enable 2-factor authentication on iCloud
You might already know that your iCloud account is quite important and should not be hacked by anyone. To protect it, go to its security settings and turn on the 2-factor authentication. This will make it harder for anyone to hack your iCloud account.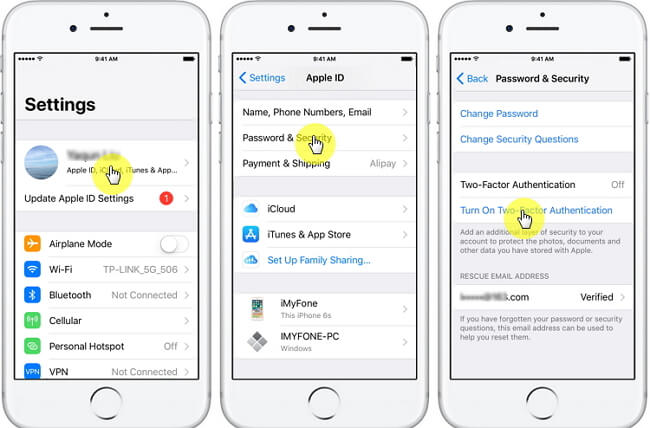 5.5 Turn off Siri on the lock screen
Too often, hackers exploit a feature on Siri to unlock the device. To avoid this, simply go to Siri's settings on your device and disable it from the lock screen. In this way, no one can access Siri when the screen is locked.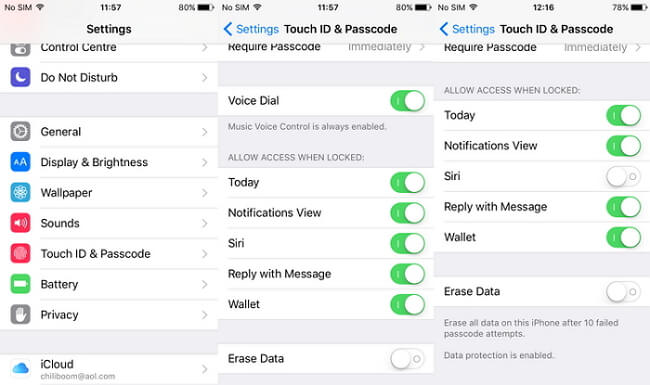 Conclusion
Now when you know how to hack the iPhone passcode without a computer (and with it), you can easily crack any device. As you can see, dr.fone – Screen Unlock (iOS) provides the most suitable solution to perform an iPhone password hack. One of the best iPhone passcode hack software, it will make sure that you unlock an iOS device without any unwanted hassle.