Most users do not turn on the SIM lock on iPhone X/XR since it creates many issues if you forget the lock PIN. In addition, it is a highly challenging and time-consuming process to unlock iPhone XR SIM lock.
However, unlocking iPhone X used to be a tedious activity. Thanks to the SIM unlock programs, it's no longer an issue. For the ideal outcome, we recommend you go for Dr.Fone-Screen Unlock, which is discussed below. Moreover, here are the three best SIM Network Unlock Pin techniques to unlock iPhone X that can assist you with effectively unlocking your network's pin codes.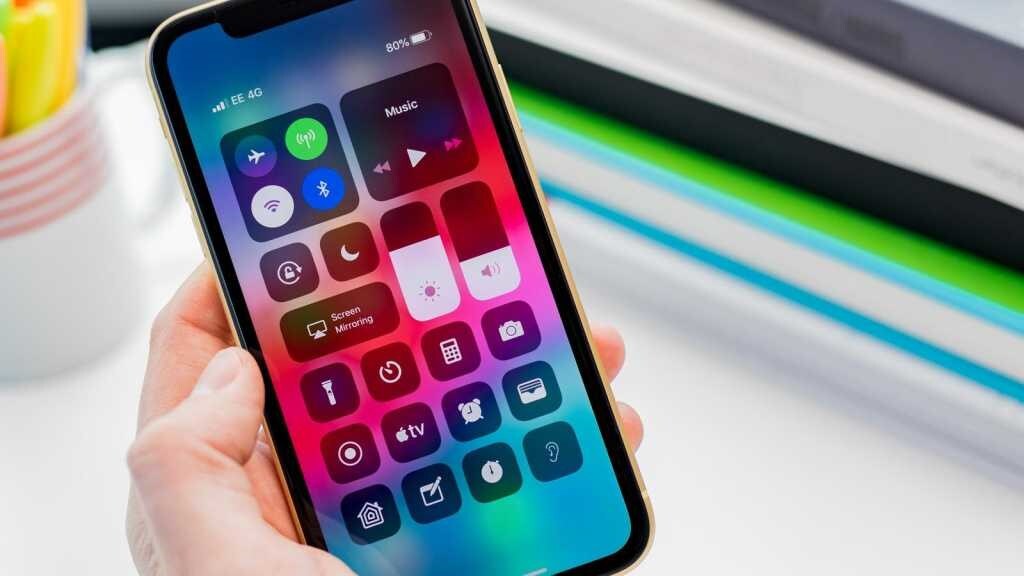 Part 1: Prerequisites for iPhone X/XR SIM Unlock
To have it unlocked by your carrier, you need to meet the following general prerequisites:
It should be paid in full with no remaining charges
It should not be involved in a robbery.
If you purchased the phone second-hand and need to have it unlocked by your carrier, you must meet similar circumstances and have the first owner's details. This permits the carrier to check that there are no remaining dues against the device. Moreover, you can unlock iPhone X free of charge from your ongoing carrier. However, a few carriers in certain domains charge for it.
Each network has marginally different approaches for permitting you to unlock your iPhone X/XR. We listed some carriers here:
T Mobile
Before you can unlock your T-Mobile iPhone X, meet the following prerequisite:
T-Mobile must have sold the iPhone.
The phone should not be accounted for lost, stolen, or blocked.
The record related to the device should be clear.
The phone has probably been active on the T-Mobile network for about 40 days.
All installments should be paid.
The record balance should be zero if the device is related to a cancelled account.
On prepaid plans, around 365 days have passed since the iPhone was opened on the T-Mobile network.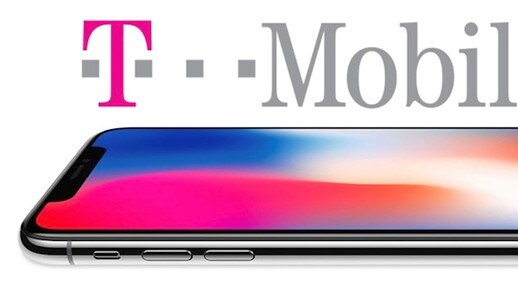 EE
You will require your phone number, company, model, and unique IMEI Number. The IMEI is 15 digits in length and can be tracked down in the phone settings or sometimes imprinted on the rear of the phone or someplace on its box.
If you need help finding where to check, you can dial *#06# to get your IMEI number straightforwardly.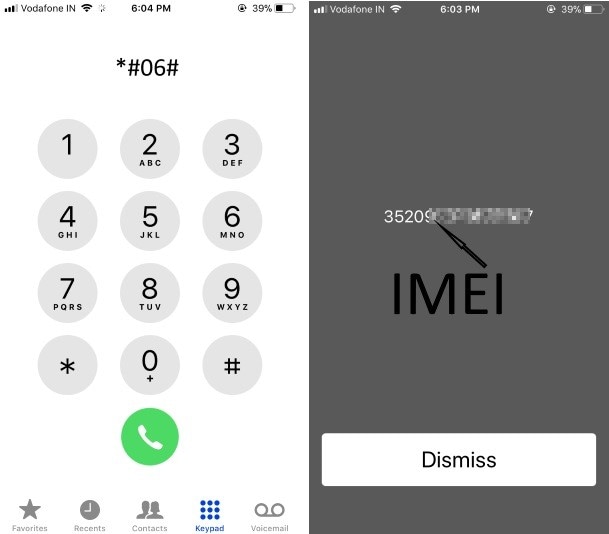 If two IMEIs make appear, your device is presumably unlocked. However, if you are checking on the web, attempt both IMEIs.
AT&T
AT&T will unlock your iPhone free of charge as long as you meet the following prerequisites:
Your device has been working actively on the AT&T network for at least 60 days.
The iPhone X/XR isn't active on another AT&T account.
The iPhone doesn't have a past-due account balance.
The iDevice needs to be clear from theft or robbery.
You can check the status of your phone and request that your iPhone X/XR be unlocked on the AT&T site.
When you present a request to unlock your phone, you receive an email immediately explaining what to do. Adhere to these guidelines to unlock your device.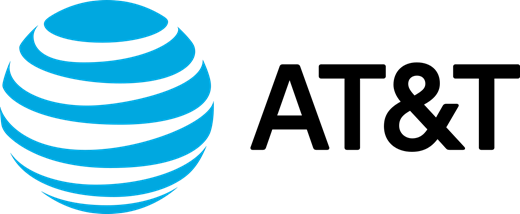 Part 2: Steps to Get iPhone X/XR SIM Unlock Code from Your Carrier
Moving to another carrier is simpler — yet you'll need to have your ongoing carrier unlock your phone. The process can take up to two work days, yet you can take the phone to another remote carrier whenever it's done. Simply put, it gives you the freedom to move to another provider with your ongoing phone. This section explains what you need to do to unlock iPhone XR.
Step 1.

Get the IMEI code on your phone.

You need to ensure that your iPhone is compatible with the new network. The fastest method for affirming that is to type the IMEI number into a web-based tool on the carrier's site.

This is the way to find the IMEI:

Go to Settings > General > About. Look down to view the number. The number might be carved on the SIM plate or engraved on the phone's rear body if you don't see it here.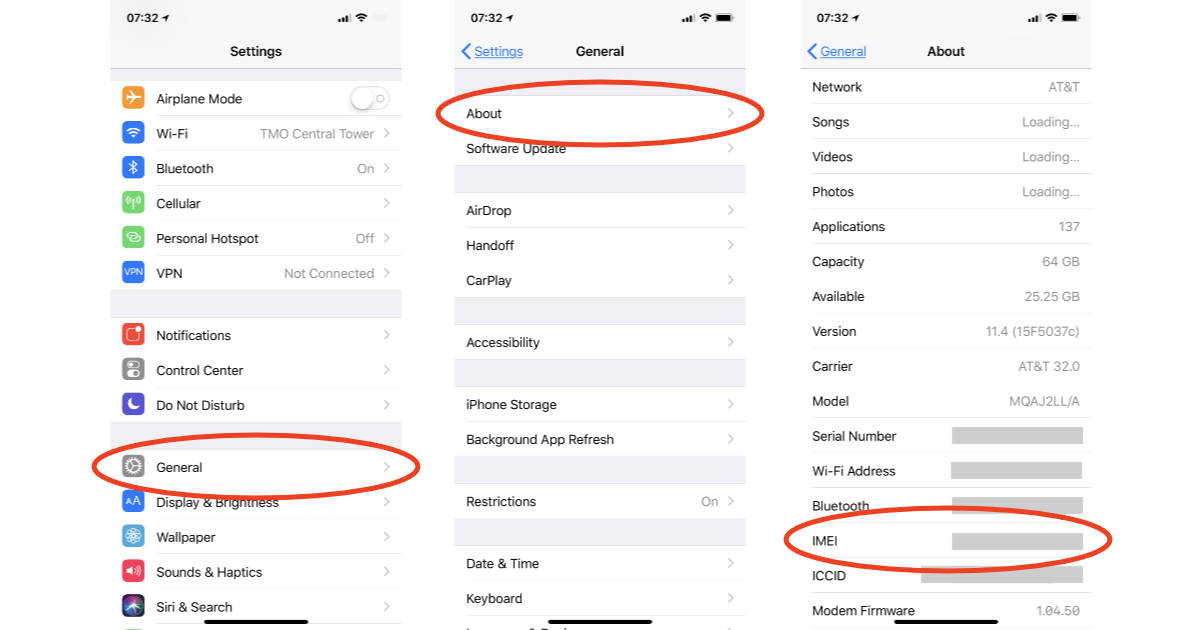 Step 2.

Contact the service provider for the unlocking request.

Then, open the carrier's site and input the IMEI number into the tool. After that, you can look at your maker's site for more data or call them. Ask them about the network unlock code. And when you have a delegate on the phone, you should inquire whether they'll give you a phone unlocked for free or give a good discount.
Step 3.

Insert the SIM Card from the New Carrier and Enter the Unlock Code.

After getting the unlock code, please insert your new carrier's SIM card into your device and turn it on. On the lock screen, enter the code provided by your old carrier to open your device safely. And that's all you need to unlock iPhone XR.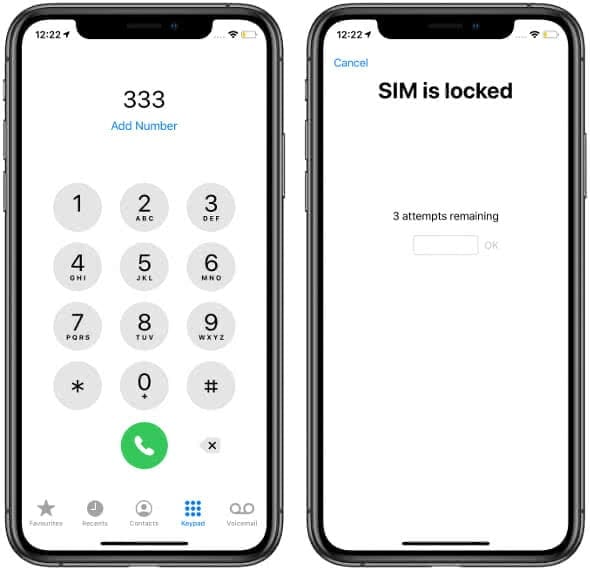 Part 3: Unlock iPhone X/XR SIM Lock Online
There are different internet-based services that you can use to unlock your iPhone X/XR carrier provider. Each has its pros, and you should follow particular steps to unlock your iPhone. However, first, you need to get the IMEI number of your iPhone, and you can do that by following the steps given in the previous section.
Enter the Unlock Information and Pay for the Process
Once you get the IMEI number, open the online website and enter your device details on their website. It includes your device IMEI, model, phone number, serial number, etc.
Get the Unlock Code from the Website
After entering the correct details, the service providers will furnish you with a network unlock code. You can then use this code to open your device and operate a network of your liking.
Insert the SIM Card from the New Carrier and Enter the Unlock Code
Once you get the code, you need to insert the new SIM card into your iPhone X/XR. After inserting the card, you will see a popup requesting the unlock code on your screen. Enter the code, and you are good to go. And that's how you unlock iPhone XR SIM lock.
Part 4: Quick Service for iPhone X/XR SIM Unlock
Dr.Fone-Screen Unlock
Since reaching the carrier to get a SIM Network Unlock PIN and unlock your iPhone takes time, you should abstain from doing so. Consequently, we suggest you utilize an expert and secure SIM unlocking software like Dr.Fone-Screen Unlock to unlock your SIM.
The Dr.Fone-Screen Unlock(iOS) is a precious tool that eliminates the iPhone SIM lock. This tool assists you with eliminating SIM security in iPhone X devices and later. Moreover, it works with every one of the well-known carriers and network providers. This tool is now accessible for both Windows and macOS.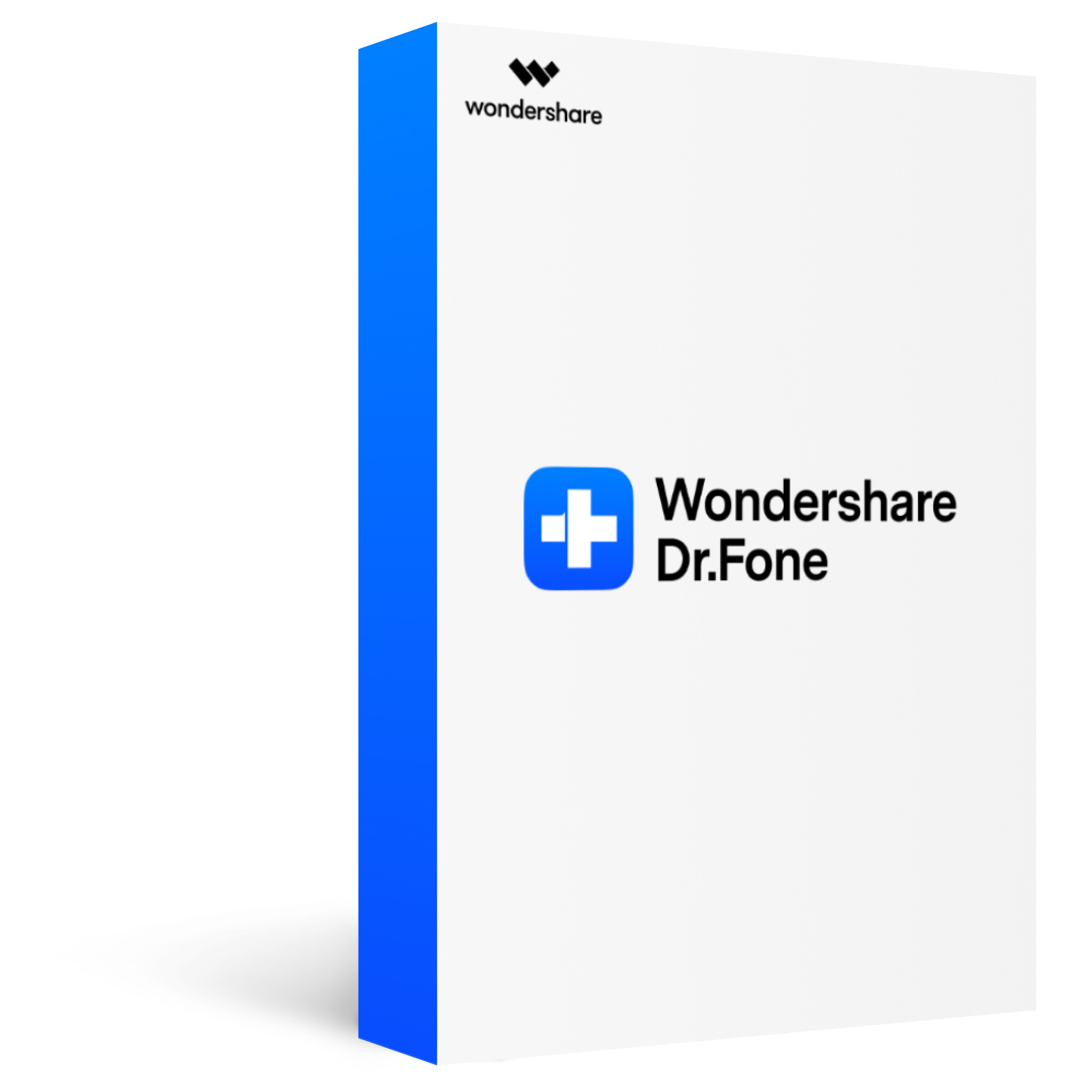 Dr.Fone - Screen Unlock (iOS)
Unlock iPhone SIM to Switch Phone Carriers Worldwide
2,985,172 people have downloaded it
Remove iCloud Activation lock without password/Apple ID in any scenario anytime.
Unlock your iPhone from any network in various scenarios.
Fix Your SIM Lock Problems within Minutes, such as SIM not supported, SIM not valid, etc.
Move to any network operator within minutes without data loss.
Support most carriers, T-Mobile, Sprint, Verizon, etc.
Step 1.

Download and Launch Dr.Fone on your system and choose the "Screen Unlock" option from the main page.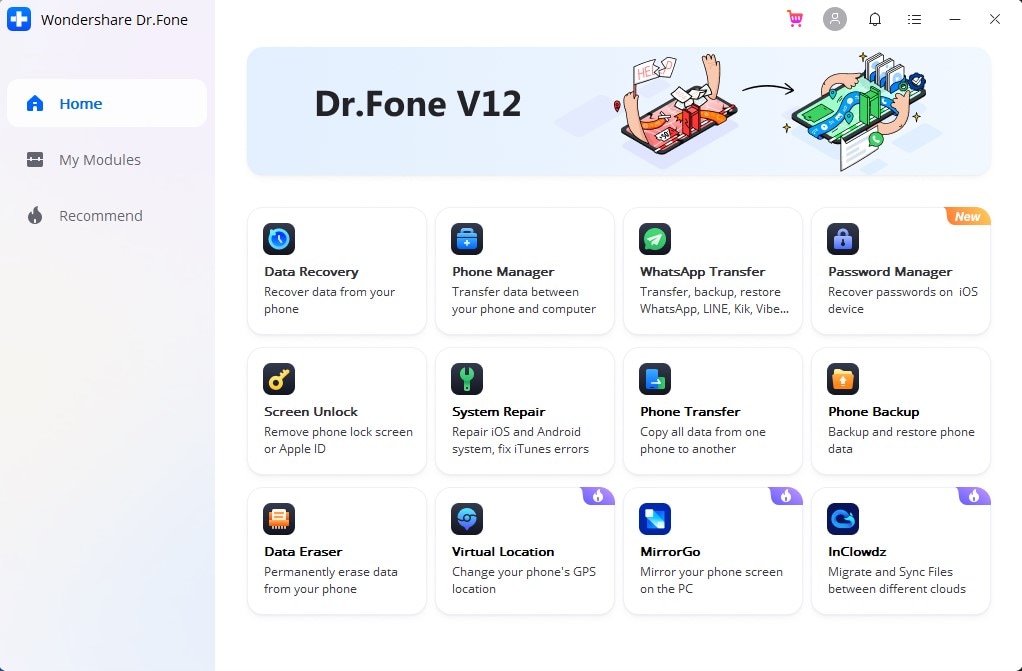 Step 2.

Tap the "Remove SIM Locked" option in the following window according to your prerequisite.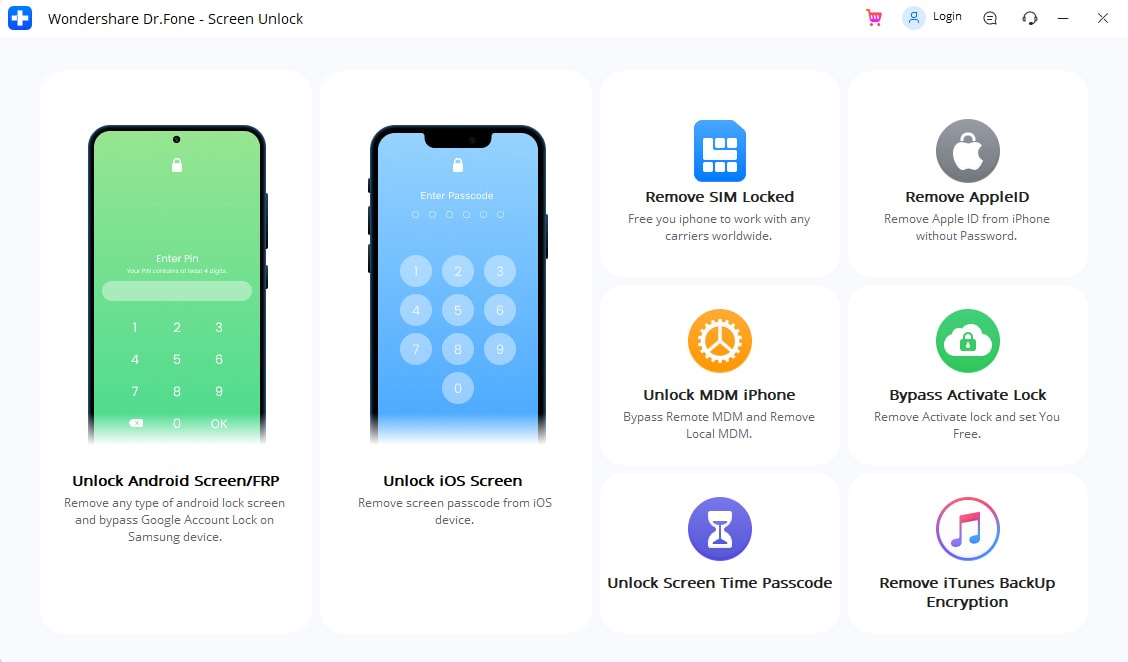 Step 3.

With your iOS device prepared for being SIM unlocked, continue to tap on "Start" to begin the process.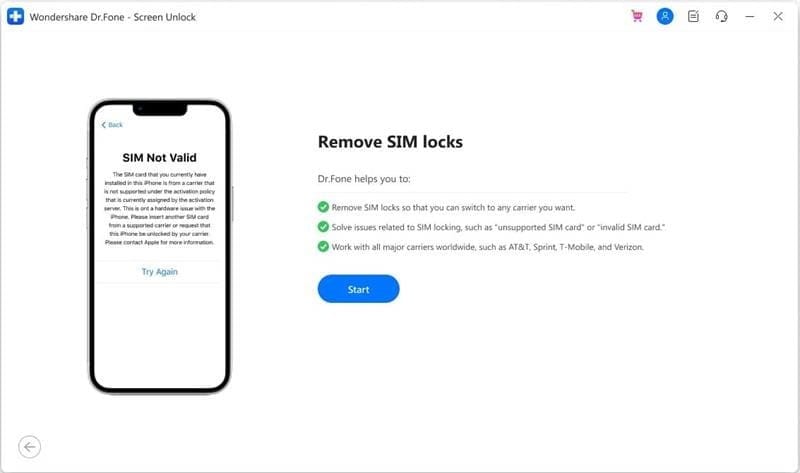 Step 4.

Following this, Dr.Fone will distinguish the connected iPhone X/XR and show the data related to your device.

Confirm every detail (i.e., model, operating system version, etc.) and tap "Unlock Now."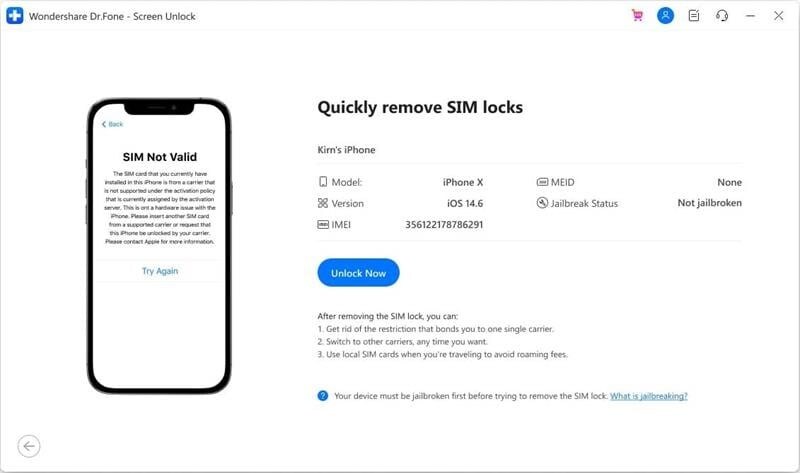 Step 5.

Then, you need to jailbreak your iPhone X/XR.

However, this process is not applicable for iPhone models above iPhone X and running iOS 15 or above. Consequently, you need to see the guide for help or watch the video to execute this process with practically no specialized skill.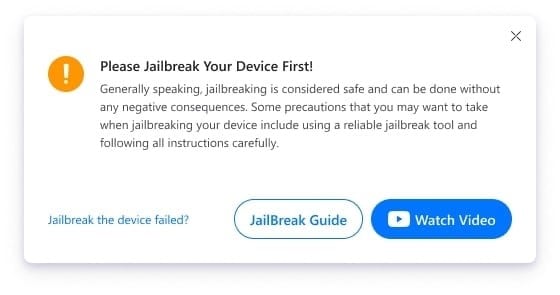 Step 6.

You then need to do specific arrangements on your iDevice.

Firstly, remove the SIM Card from the device and lead into its "Settings." Next, continue into the "WLAN" segment and tap "Forget This Network" on each connection you've connected. Once done, switch off "WLAN" on your iOS device and put the card in again. Then, click "Continue" on your PC to continue with the process.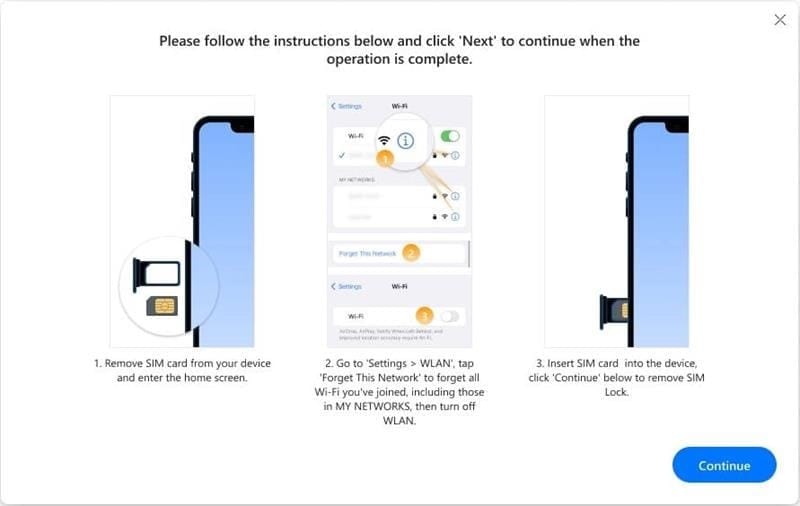 Step 7.

SIM unlocking starts and the advancement bar will be shown across the screen.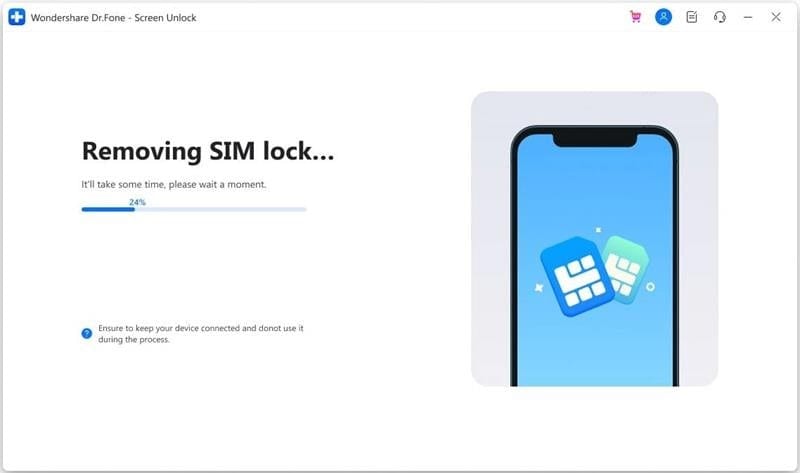 Step 8.

The device will unlock effectively, and every one of the limitations of SIM carriers will be removed.

Click "Done" to close the process of unlocking iPhone XR SIM lock.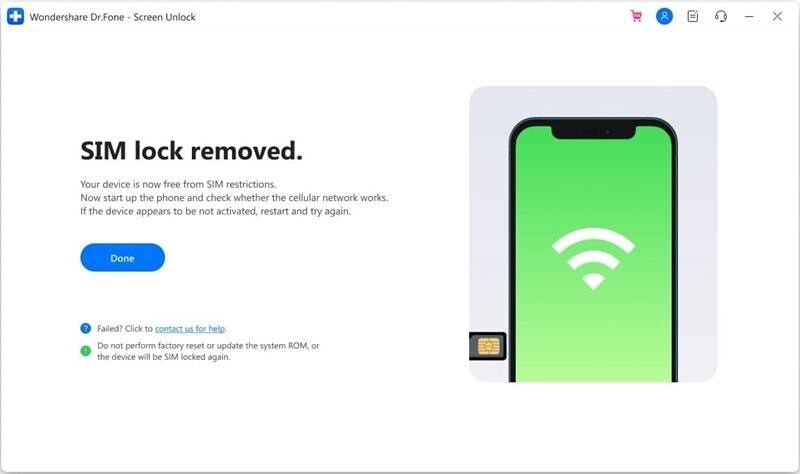 The Bottom Line
It is better to contact your network carrier for an unlock code. However, if you fail to get one, you can use an online service anytime. But there is no guarantee of success and security using these tools. Therefore, opt Dr.Fone-Screen Unlock to unlock iPhone X/XR.