As an iPhone user if you forgot the iPhone password. iPhone provides you with multiple opportunities to guess and try possible passwords, but if you continue to enter the wrong password, you may find a message stating "iPhone has been disabled to connect to iTunes", which means that your iPhone has been fully locked.
With iCloud, we can easily backup all content on iOS devices. But restoring the iPhone from iCloud backup is not as easy as using iCloud. It depends on whether we want to restore the backup to a new device or restore some content on the iPhone in use. In this article, we will let you know some authentic ways on how to restore iPhone from iCloud backup.
Part 1: How to Restore iPhone from iCloud Backup?
We can restore iPhone from iCloud backup in the following way.
Make sure that the device to be restored does not have any data to be saved and is connected to a power source. On the selected device, go to Settings > Basic > Reset and choose "Remove Content and Settings." When prompted, enter your Apple ID password to continue the reset process. After restarting the device, iOS will return to its original clean state (factory settings). Perform the initial settings of the machine (language, region, etc.). When you are prompted to choose how to set up your organization, select "Restore from iCloud Copy." Enter your Apple ID and password, and then press tour.
Select the desired backup from the suggested list of previously created backups. Carry out equipment pre-selection. Once the pre-selection is completed, the backup and restoration process will begin. After the familiar lock screen appears, you can start using your iPhone or iPad. Remember that even if the smartphone is running, the recovery process may continue in the background.
How to restore iPhone contacts from iCloud?
When Apple introduced iCloud, one of the main benefits was that you could automatically sync data between all Apple devices. This means between your iPhone and your computer. The disadvantage of this method is that it does not merge contacts. However, you cannot select the contacts you want to restore to your iPhone. You can do it in the following way.
Step 1. Go to Settings, select iCloud and log in with your Apple ID.
Step 2. It will open the address book, just turn it off and continue to my iPhone.
Step 3. Turn contacts on and select merge.
What about restoring messages selectively from iCloud?
It is indeed possible to restore messages from an iCloud backup, but you need to be aware of its disadvantages. Because of restoring messages from iCloud backup, your iPhone will be overwritten. In addition, you have to waste time getting a single message from iCloud. So, if you want to restore messages selectively from iCloud, you can follow the given procedure.
Step 1. First of all, access your iCloud backup files.
Step 2. Scan messages from iCloud.
Step 3. Restore iPhone message from iCloud.
Step 4. Select messages which you want to restore.
In this way, we can restore messages selectively from iCloud efficiently. There are also many data recovery tools available which we can use for this purpose.
Part 2: How to Restore iPhone from iCloud Without Password?
We do not like to perform any kind of reset as much as possible, because this will indeed cause serious problems in the future. Reset is the most terrible type of method, it completely erases the information we store on the device. Restoring factory settings will lose all data, such as contacts, photos, videos, etc. Sometimes we have to restore the iPhone due to different reasons. There are different data recovery tools and applications available to restore an iPhone.
Restore iPhone from iCloud without password with dr.fone.
There are different reasons to restore an iPhone. For example, you forgot the password of your phone and want to reset it without a password. You can use data recovery tool like dr.fone to restore your iPhone. dr.fone is a professional data management software, it has functions like data recovery, data transfer, screen unlock, ect. You can restore your iPhone from iCloud without password with dr.fone-Screen Unlock. The following are main faetures of dr. fone-Screen Unlock.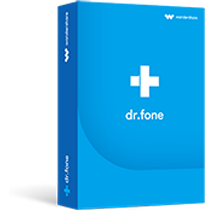 The overall operation of unlocking your device without password is quite simple with dr.fone.
dr.fone provides the simplest mechanism for unlocking your device.
The lock screen or other security protocols are removed without the need for iTunes.
Bypass iPhone password in any scenarios anytime.
Remove 4-digit / 6-digit passcode, touch ID & face ID on iPhone/iPad.
A very user-friendly interface.
Compatible with iOS and all associate devices.
2,985,172 people have downloaded it
You can restore iPhone with dr.fone by following the steps given below.
Step 1. Launch dr.fone and connect your phone to PC, then choose Screen Unlock.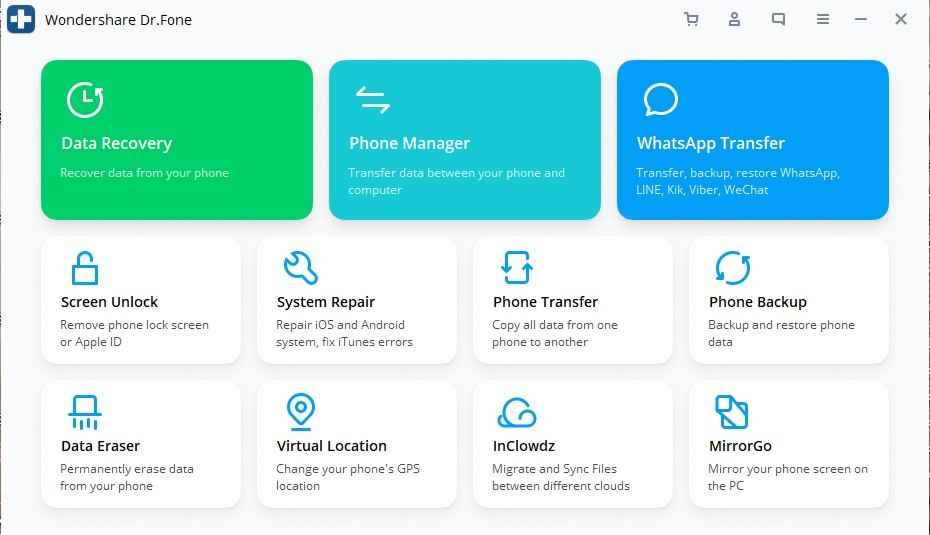 Step 2. Choose Unlock iOS Screen.
After choosing Screen Unlock, you will see four unlock modes from the below screen, here you shall choose Unlock iOS Screen to remove screen password.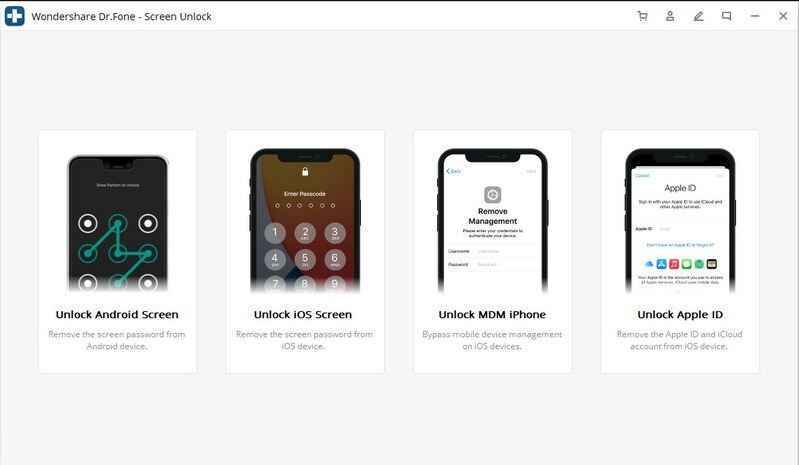 Step 3. Now boot iPhone in recovery or DFU mode.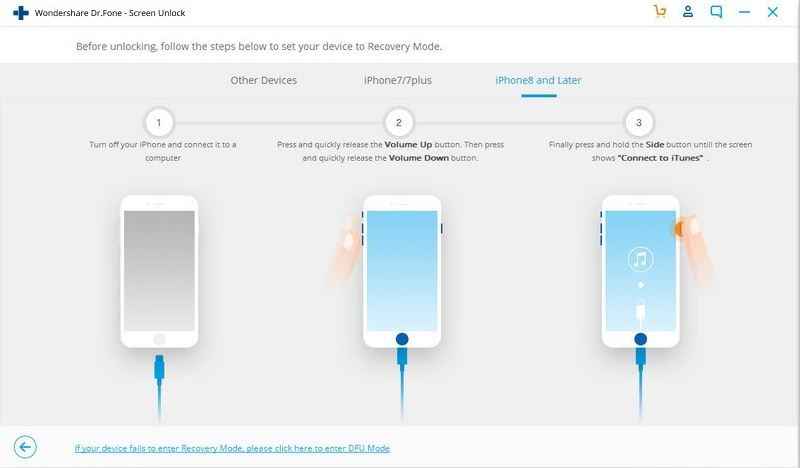 Step 4. Confirm your iOS device information now.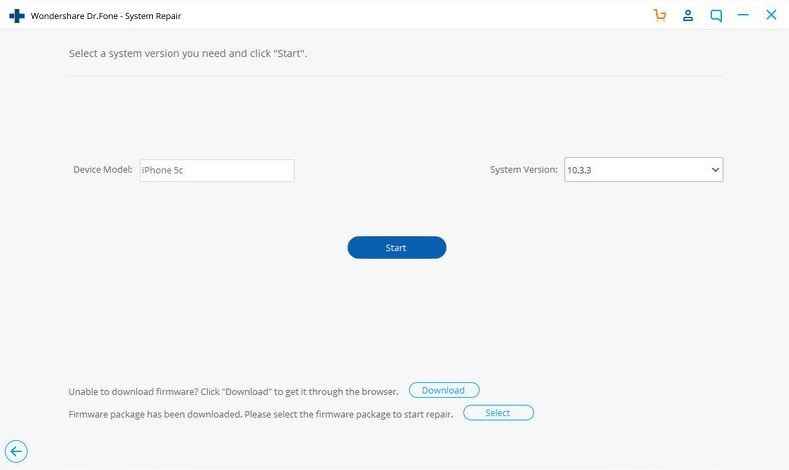 Step 5. Click Unlock Now int he below screen.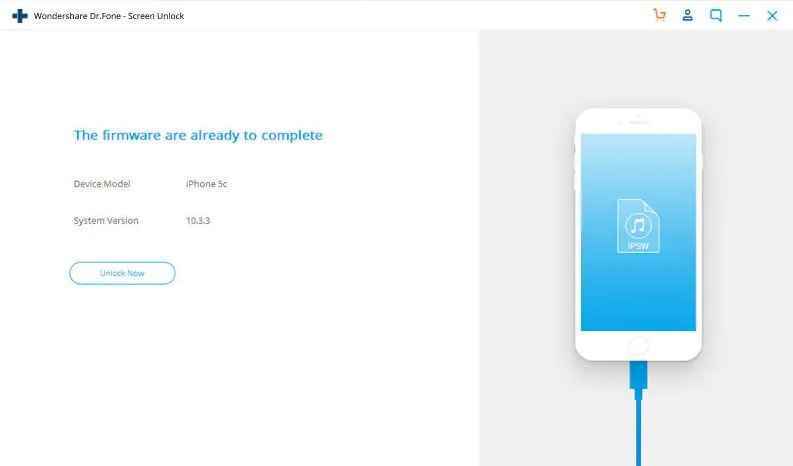 Step 6. Now your phone is unlocked completely and all the data have gone.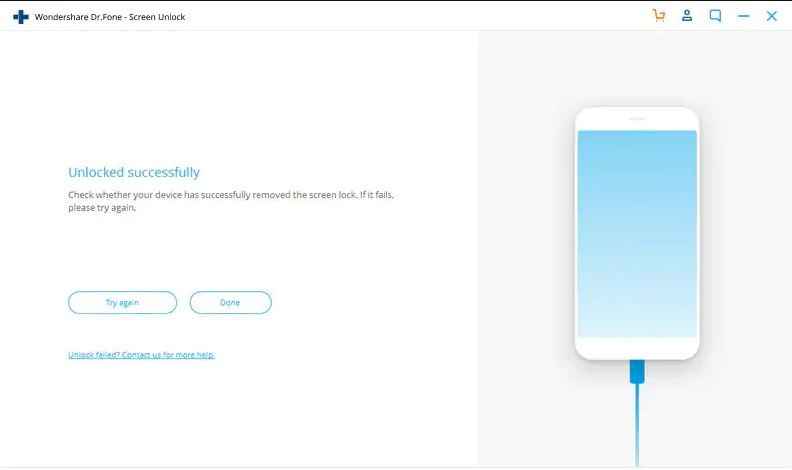 Clearing all the private information of the phone, restoring the iPhone to factory settings can improve the fluency of the phone. After all, restoring to the factory is equivalent to cleaning up all caches and junk file fragments, and stuttering and insufficient memory can be alleviated. But sometimes we can lose our precious data. Therefore, we should always use reliable tools to restore mobile data.
Part 3: How to Update an Unlocked iPhone without SIM Card?
When restoring the factory settings of the iPhone, many people encounter the iPhone stuck, keeps the black screen, or turns around. If you keep stuck in the iCloud setting interface, it may be that the phone has crashed. You can try to restart the device and then reactivate it. It may also be due to a bug in the system. You can consider dr.fone to solve this issue.
Fix iCloud restore stuck with an iOS repair tool.
Apple users are happy to back up and restore their mobile devices to and from iCloud. This is an easy task, you can make a backup anytime, anywhere. It eliminates the need to connect the mobile device to the desktop computer via a USB data cable, and then launch iTunes. But sometimes it sticks due to different reasons. We can use dr.fone-System Repair to solve this problem. It is a great companion for your iPhone. We can fix many iPhone data-related problems with dr.fone-System Repair.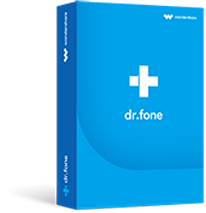 Best iOS recovery tool to fix iPhone Stuck on installing iOS 14 without data loss
One-stop-solution to fix most iPhone errors like stuck in DFU Mode, iPhone stuck on Apple logo, iPhone not responding or frozen, black screen of death and other common errors like 1671.
Have your iPhone fixed to normal under a single click with no data loss.
This platform fixes a variety of system issues across your device.
The platform is compatible with Windows and Mac.
It supports all Apple Devices having any iOS version.
You will never lose the data stored in iPhone.
4,290,481 people have downloaded it
We can make system repair by following the steps below.
Step 1. Download and launch dr.fone and select System Repair.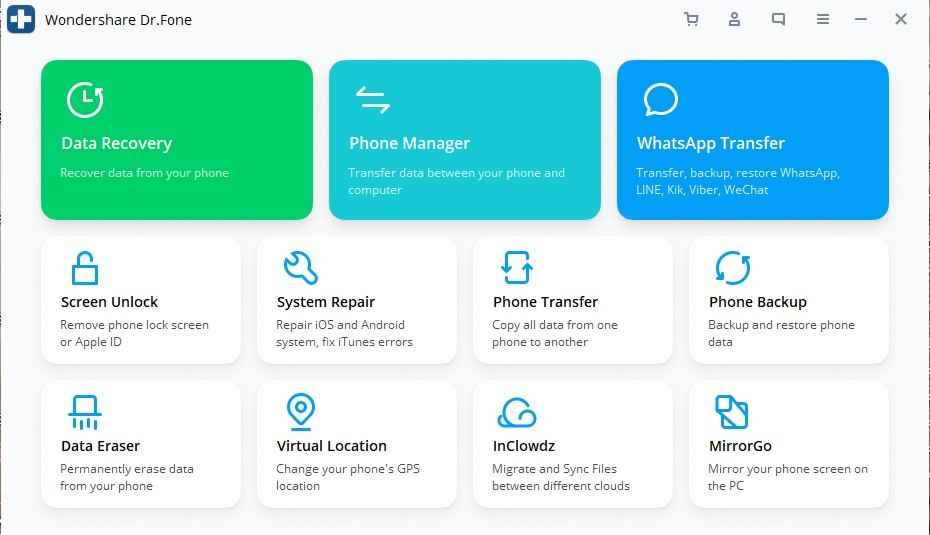 Step 2. Connect your phone to PC and select iOS Repair.
Here you can choose Standard Mode or Advanced Mode, which depends on whether you want to retain your data.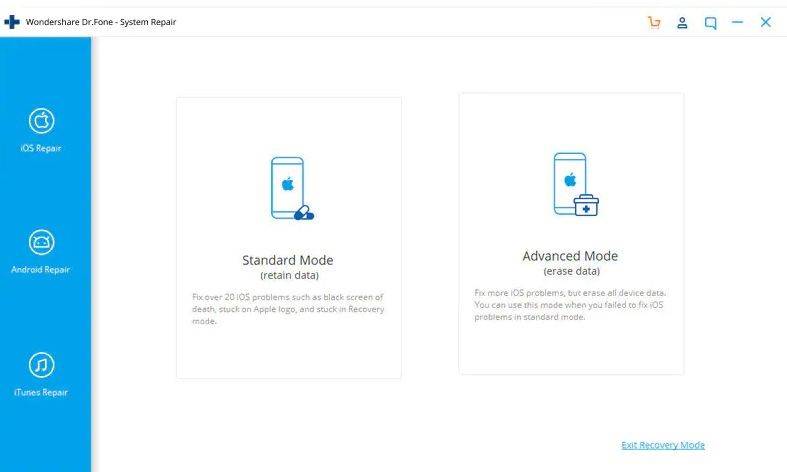 Step 3. Now download firmware. Dr.fone will identify your device and will fetch the correct iOS for your device.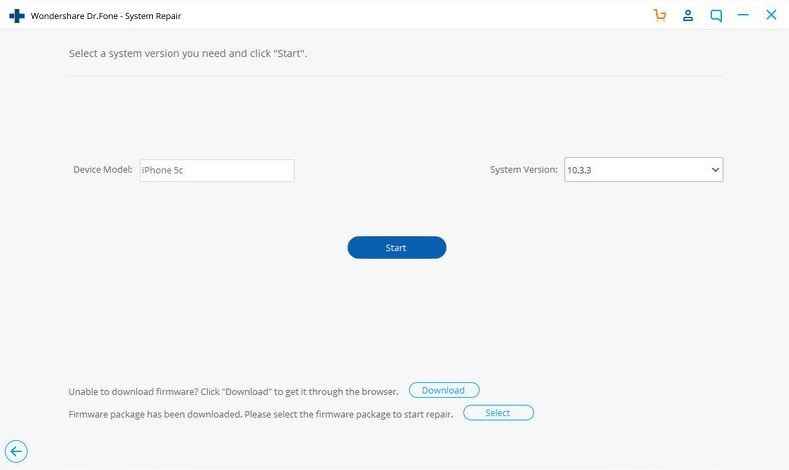 Step 4. Now click on "fix now" and wait for few minutes.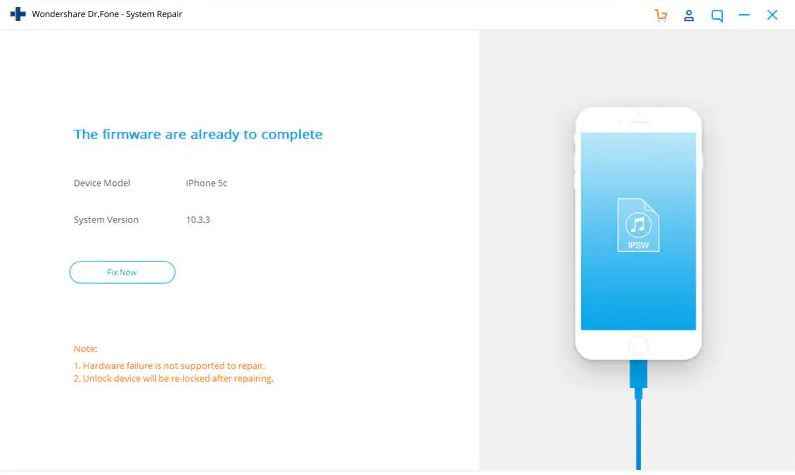 Step 5. You will see everything will be restored on your phone very easily and quickly.
You will get back all your precious data. Therefore, professionals always use dr.fone for data transfer and data recovery.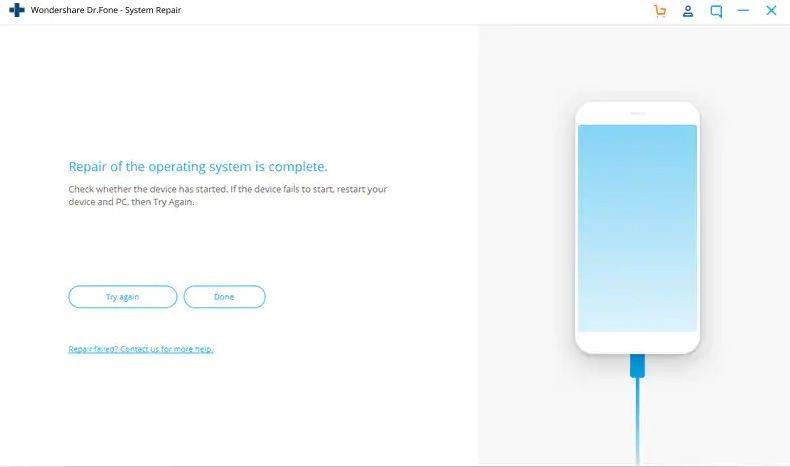 Use iTunes to enable a disabled iPhone.
If you enter a wrong password too many times, you will see a message stating that your device has been disabled. If you forget your password, you need to erase your iPhone, which will delete data and settings including the device password. To solve the iPhone disabled issue, another method you can use now is to connect your iPhone with iTunes.
This is the official method to unlock a disabled iPhone. However, when we repair the iPhone through the whole process, use iTunes to disable the iPhone, usually, it is more complicated than we thought.
Let's take a look at the step-by-step instructions on how to enable iPhone using iTunes.
Step 1. First, connect the iPhone to iTunes. Make sure that the latest version of iTunes is installed on the PC/MAC.
Step 2. Make sure you have used a computer you trust before. Otherwise, your iPhone may not be able to use iTunes. In this case, you need to boot your iPhone in recovery mode, which will make it work with iTunes.
Step 3. Now, click on the iPhone icon and go to the summary option. Here, you can see the "Restore iPhone..." option. Click it.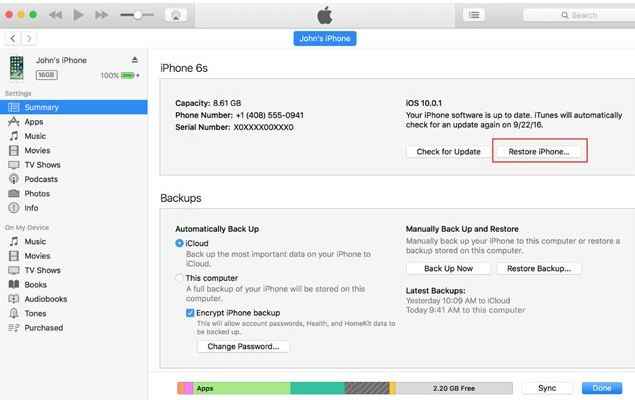 Now, if your iPhone continues to use this method and starts the recovery process, it will be completed within a time. According to your internet speed, it will be restored to the factory stage, and you are welcome to use the welcome screen.
Part 4: How to Restore Disabled iPhone from iCloud?
Many users who use iPhone or iPad may lose important photos, videos, contacts, text messages, voice memos, app data, and other bad experiences. There are many reasons for data loss, such as iPhone data being overwritten by iTunes/iCloud backup, iOS system upgrade, iPhone backup archive being deleted after jailbreak, etc. However, if your iPhone is locked or broken you can restore it via iCloud very easily. You can follow the given steps.
Step 1. open a browser and visit "icloud.com" on your PC.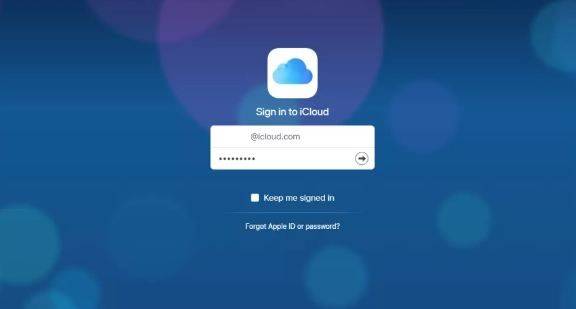 Step 2. Click all devices on the top.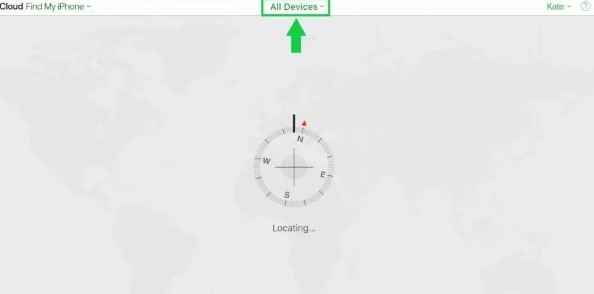 Step 3. Select your device and click Erase iPhone.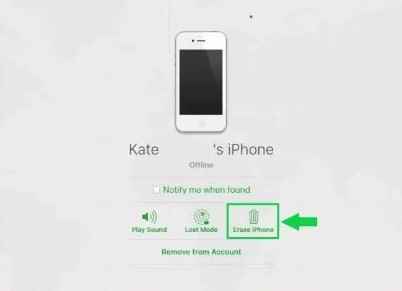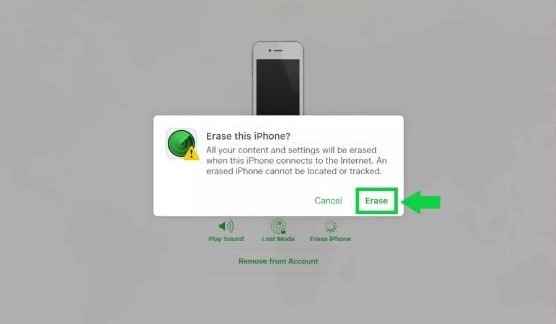 Now enter your Apple ID and password to authenticate your device and complete the setup process. You must make sure that you have used the iCloud to backup your iPhone before it got disabled to successfully restore the disabled iPhone with iCloud without losing any data.