Many mobile users use a security feature known as SIM PIN. This feature protects a SIM card from unauthorized use. This feature is available on all types of mobile phones. You must have to enter the right PIN code to use the SIM card otherwise a warning will be displayed on the screen telling you that the SIM card is locked. There are many options available to unlock a SIM card. In this article, we will let you know some reliable and authentic ways to unlock SIM cards on iPhone and Android.
Part 1: How to Unlock SIM Cards on iPhone?
If the phone application cannot help you extract the unlock prompt, you can also try to unlock the SIM card on your iPhone by viewing the settings and turning the SIM PIN on or off. Follow the detailed steps below to find out how to use "Settings" to achieve this goal.
Step 1. Launch the Settings app.
Open the "Settings" app on the iPhone's home screen, and choose Phone.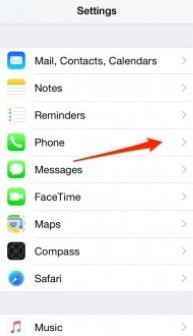 Step 2. Click "SIM PIN".
Scroll down the page and click on the "Phone" option, then select "SIM PIN" from the bottom row.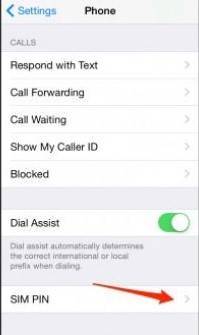 Step 3. Turn SIM PIN on or off.
Here, you can see whether your SIM card PIN is on or off. To unlock the SIM card on the iPhone, simply turn it off to switch it to "on" and vice versa.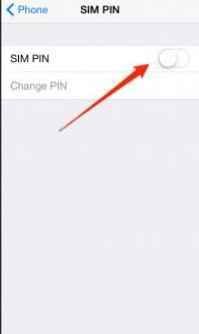 You may be asked to enter your SIM card PIN code. If you know, just follow the prompts and enter them. If it has not been set, please enter the default device of the device, which can be found in the service document or customized service page. However, if you don't know the SIM card PIN code, please don't try to guess. Try to contact the carrier that provided the SIM card, and then unlock it on the iPhone.
How to check if iPhone is unlocked with/without SIM card?
When you consider buying a new iPhone, you need to make sure that it is an unlocked iPhone, unless you choose a great carrier, you can't miss it. An unlocked iPhone means that the phone can be used with any carrier in any country, no matter who you bought it from. Although the retail store can tell you whether the iPhone you are buying is unlocked, if you buy it from an individual, that person may or may not be able to tell whether the phone is unlocked.
Fortunately, there are some ways to check if the iPhone is unlocked. These methods will tell you whether you want to get an iPhone that can be used with all carriers, or whether it is a locked iPhone that only works with a specific carrier.
How to Check if iPhone is Unlocked with SIM card?
It is a very simple process to check iPhone. By inserting a different SIM card you can have an idea about the iPhone lock or unlock. First of all, check that your phone has a connection to the carrier and then power off your iPhone. Now remove the current SIM and insert the new one and turn on the mobile. Now again turn on mobile and try to make a call. If you can do it, then there is not an iPhone lock.
How to check if iPhone is unlocked without SIM card?
Although, there are different ways to check iPhone status without SIM card, here we will discuss unlock status via the settings app. First of all, unlock your phone and open the settings app. Now tap on cellular and look for the cellular data option. If the option is listed, then your iPhone is unlocked and you can change the SIM card network accordingly. If this option not available, then it means your phone is locked.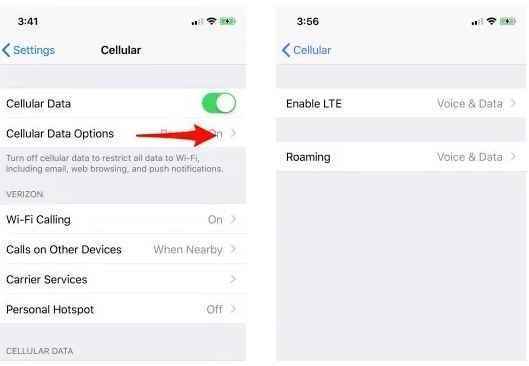 How to unlock iPhone with a SIM card?
Unlocking an iPhone means you can use it with different carriers. If your phone has locked to your carrier you can unlock it in the following way.
Step 1. Contact your carrier.
One thing should be kept in mind that only your carrier can unlock your iPhone. You can contact your carrier and can request an unlock. Maybe you need to submit other information for verification.
Step 2. After confirmation from the carrier, you can follow the steps below.
Suppose you have a different carrier rather than your current carrier.
Remove your SIM card.
Insert the new SIM and your device will be active.
If you don't have another SIM
Backup your phone.
Erase your phone.
Restore your phone from the backup.
Furthermore, if you see a message like "The SIM card inserted in this iPhone does not appear to be supported. Only compatible SIM cards from a supported carrier may be used to activate iPhone. Please insert the SIM card that came with your iPhone or visit a supported carrier store."
How to unlock your iPhone without SIM card?
If you plan to unlock the iPhone activation function without SIM card, you may just want to use it as an entertainment tool instead of making a phone call. What should you do? Is there any effective way to quickly delete the iPhone activation screen without inserting the SIM card? Yes, we can do it in the following way.
Launch iTunes, and then connect the iPhone to the computer with a USB cable. iTunes will detect your iPhone. If it is locked to the network, the message "SIM card not detected" will pop up. If you are not locked to a specific network, the message "Set as a new iPhone or restore from backup" will pop up. Now select backup Now.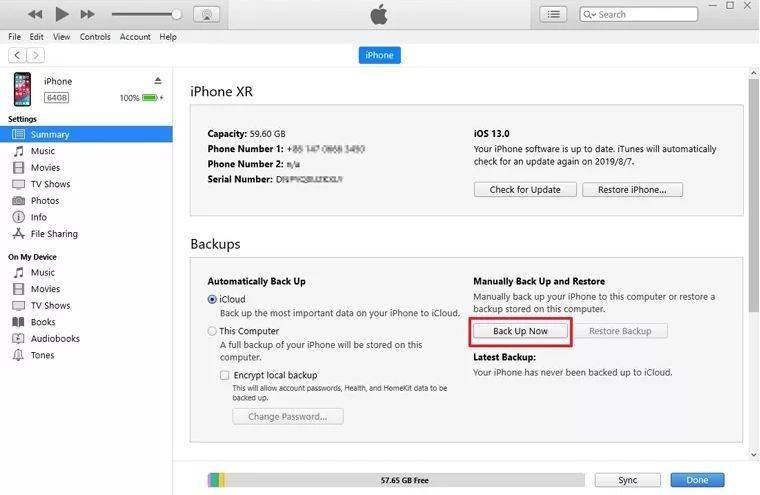 After all, operations are completed, you can disconnect your iPhone from the computer, and you will see that the iPhone is activated.
Unlock iPhone without SIM card using Dr. Fone
Dr. Fone-Screen unlock is a professional software to unlock iPhone without SIM, it is a complete program dedicated to managing iOS devices, as well as the Android system directly from your computer. It can also unlock and restore the iPhone, and overwrite the new version of iOS with the currently installed version. The following are its main features.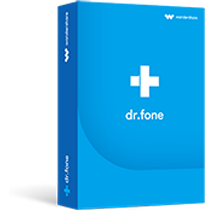 The overall operation of unlocking your device without the passcode is quite simple with dr.fone.
Dr.Fone provides the simplest mechanism for unlocking your device.
The lock screen or other security protocols are removed without the need for iTunes.
Bypass iPhone passcode in any scenarios anytime.
Remove 4-digit / 6-digit passcode, touch ID & face ID on iPhone/iPad.
A very user-friendly interface.
Compatible with iOS and all associate devices.
2,985,172 people have downloaded it
The following are steps to unlock iPhone without SIM card with Dr. Fone.
Step 1. Launch Dr. Fone and connect your phone to PC.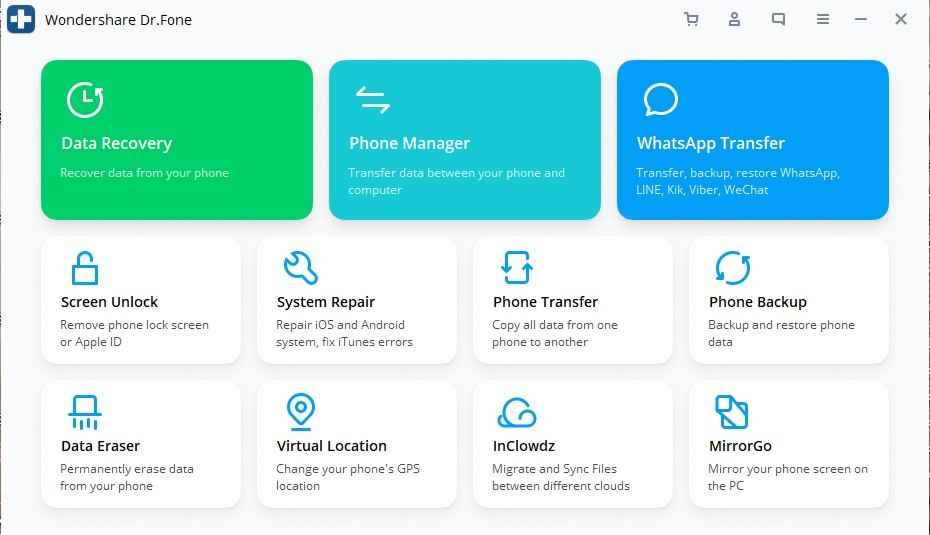 Step 2. Click on Screen Unlock and choose the mode from the below screen.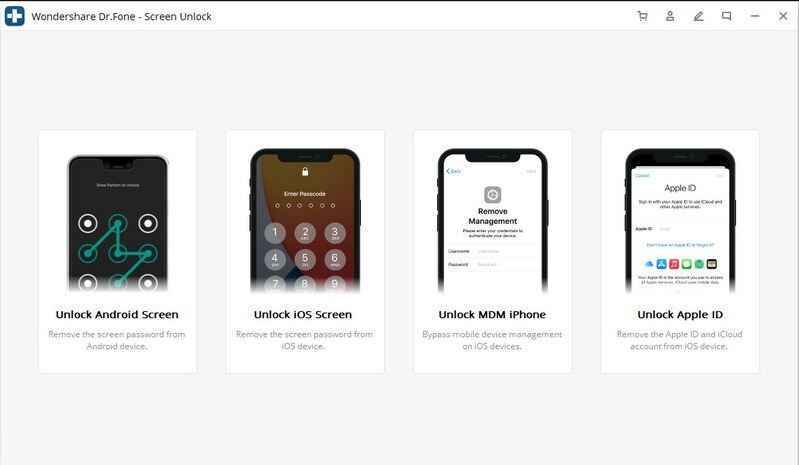 Step 3. Now boot iPhone in recovery or DFU mode.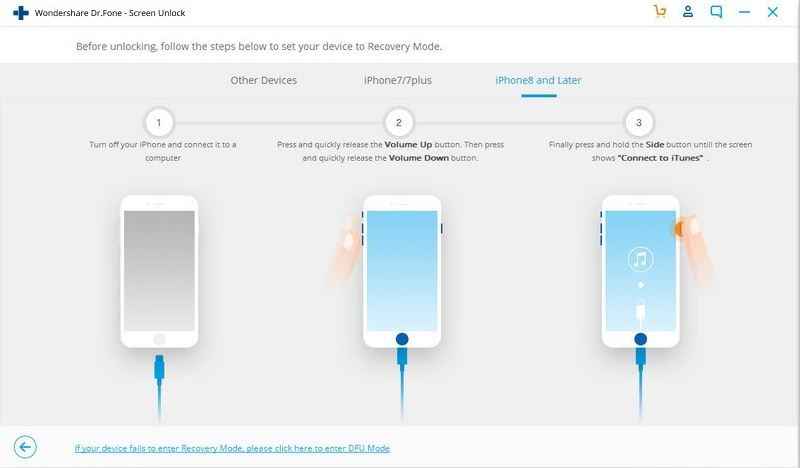 Step 4. After confirm your iOS device information, please click Unlock iPhone.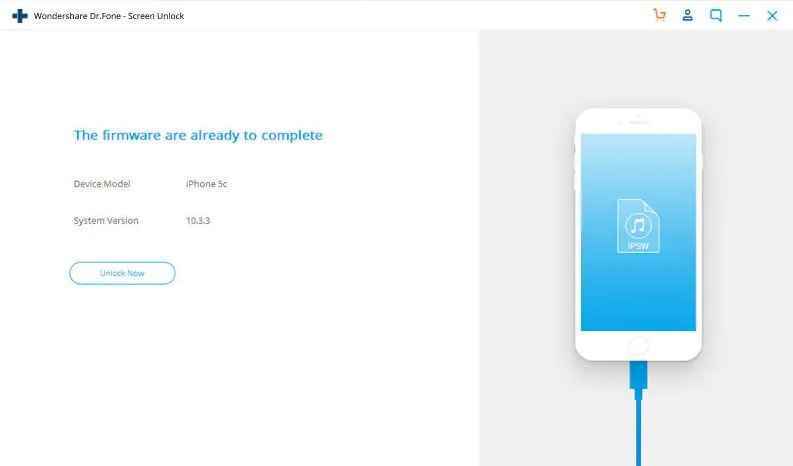 Step 5. Now your phone is unlocked completely but all the data have gone.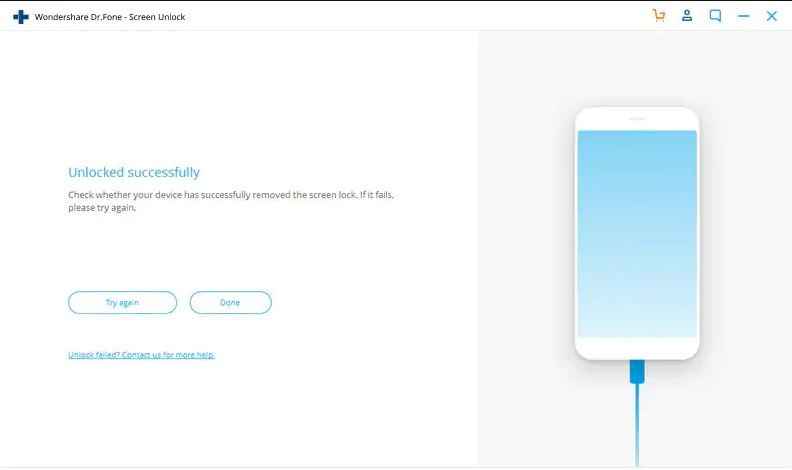 Part 2: How to Unlock SIM Card on Android Phone / Tablet?
You can call your network provider to unlock your Android phone for other network operators. Almost every network operator can use this service for free. Before proceeding, you need to know the unique IMEI number of your phone. If you don't know yet, please open the dialer and press *#06#. This will provide you with your IMEI number. After obtaining this number, follow the steps below to learn how to unlock a network lock Android phone.
Step 1. Call your network provider and ask them to provide an unlock code for your Android phone.
Step 2. They will ask for your IMEI number and provide it to them.
Step 3. They will send you the unlock code within five working days, which can be used to unlock your Android phone after inserting a SIM card from a different carrier.
How to unlock SIM card Samsung?
Step 1. Switch the phone, take out the old SIM card and insert the new card.
Step 2. Open it. After establishing a network connection on the new network, your device will request an unlock code.
Step 3. Enter the unlock code. Entering it incorrectly will lock your phone again, and only your network provider can unlock it.
This is an effective way to unlock Samsung phones for free.
How to unlock lg phone without SIM card?
Step 1. Turn off the LG device whose PIN you cannot regain, and start it in recovery mode.
Step 2. Press the power and volume down buttons simultaneously until the LG company logo appears on the screen.
Step 3. Release the buttons, and then press the same keys again in the same order until the recovery mode menu appears on the screen.
Step 4. Use the volume up or down button to reach the "restore factory settings" or "erase data" button. Press the power button to select this option.
Step 5. After selecting, a pop-up window will appear, asking you to confirm the data deletion. Confirm this option and your LG device will begin to reset.
Step 6. After the reset is complete, select "Restart System Now" to restart the LG device. Congratulations, you have successfully unlocked your LG phone.
How to unlock lg SIM card?
We do it with the help of a mobile operator. First of all, make sure the original SIM card is inserted into the phone. Before the phone is unlocked, you will not be able to use the SIM card of another carrier to access the phone. You should contact the original service provider who provided the service on the mobile phone.
Let them know that you plan to sell the phone or you plan to travel abroad. You must provide them with your personal information, such as your name, phone number, email, and IMEI number. They will send you an email where you will find the unlock code and some instructions. Please follow the instructions carefully. The code is valid only once. Now replace SIM and restart your lg phone. Now you can use any SIM on your phone.
Unlocked tablet with SIM card
If you want to unlock a tablet with SIM card you must have to provide the IMEI number of your device to your network provider. After providing the IMEI number, they will share a code to enable your device to use the network's SIM card.
Part 3: How to Update an Unlocked iPhone without SIM Card?
Suppose your carrier confirms that your phone has been unlocked and now you want to update your phone. You can do it in the following way.
Step 1. Launch iTunes on your pc and connect your phone.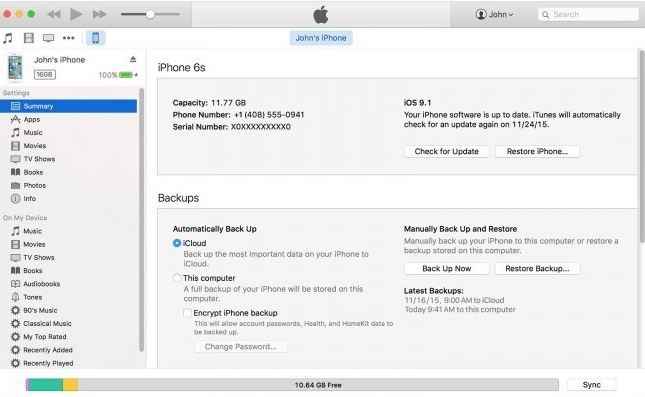 Step 2. Now go to setting and erase your device.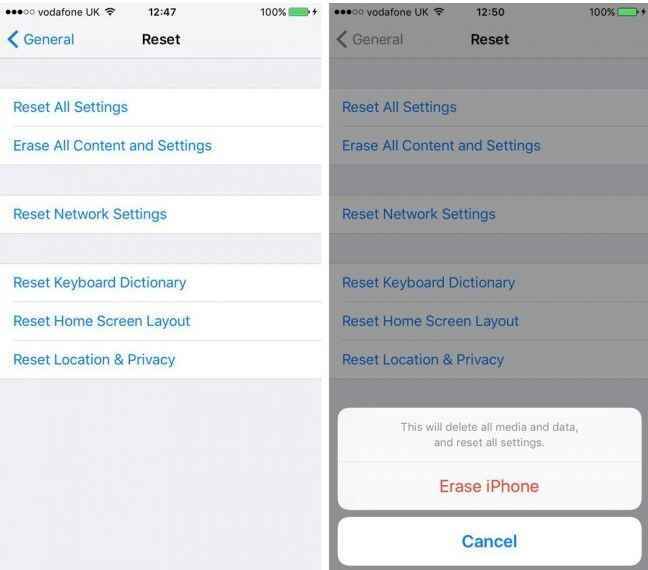 Step 3. Then restore your iPhone, choose Restore Backup from the below screen.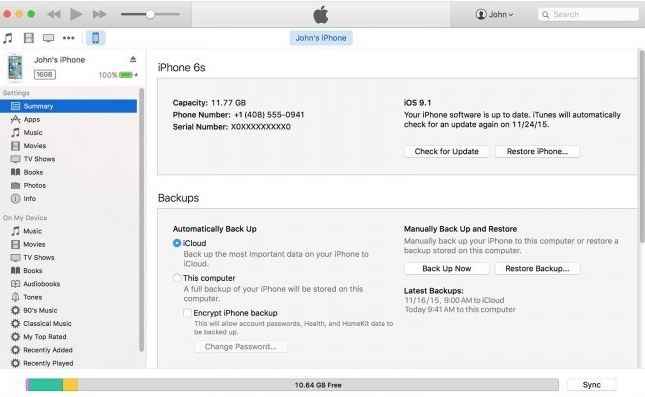 Step 4. After choosing Restyore Backup, please click Restore and you can update your iPhone without SIM card.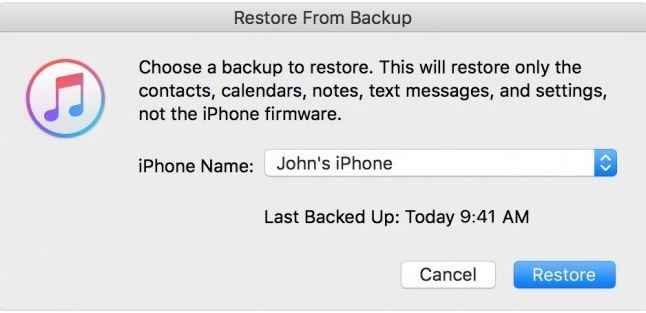 Part 4: Other SIM Unlock Service You Can Try.
IMEI number
We can use the IMEI number to unlock any type of Phone. This is a very easy and authentic way to unlock a cell phone. Furthermore, you can check the status of your mobile phone through this website.
Doctor SIM
This is the authentic online tool to unlock any mobile phone. You can select the model, country, and network of your mobile phone and can proceed accordingly. This is the simple, fast and legal way to unlock a phone. But you also have to pay some fees for this process.
Conclusion
There are different apps and tools available to unlock android and iPhones. We should always try to use a reliable and authentic tool to unlock a phone. Furthermore, we never try to do it by ourselves. It is suggested to contact a professional for this purpose.