"My iPad is disabled as my son entered the wrong code so many times. The screen says iPad is disabled connect to iTunes, but I can't connect it to iTunes as well. Can someone tell me how to fix disabled iPad?"
- a question from Apple Community
If your iPad is disabled, then you must be going through a similar situation. Ideally, we get the "iPad disabled connect to iTunes" error when we enter the wrong passcode more than 10 times. Sadly, even iTunes is not able to fix this problem. Nevertheless, by taking a smart approach, you can easily get your iPad disabled fix. In this guide, we will cover different solutions for iPad disabled fix without iTunes.
Part 1. How did your iPad get disabled?
You might already know that whenever we enter the wrong passcode on our iPad consecutive times, it automatically gets locked. For instance, after 5 wrong attempts, it will be locked for a minute. Similarly, 8 wrong attempts will lock it for 15 minutes, 9 for 60 minutes, and 10 wrong attempts will disable the iPad altogether.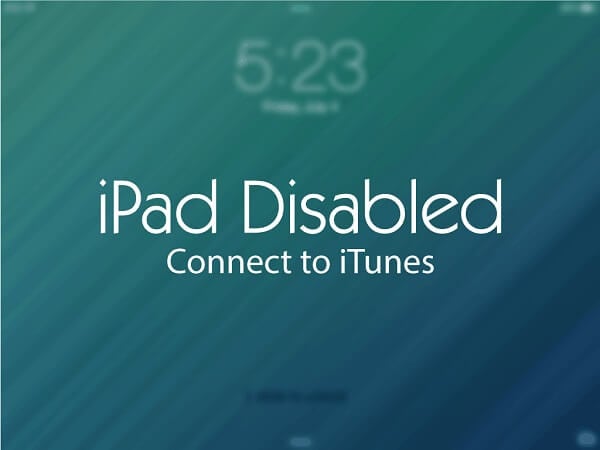 It can happen when you have forgotten the lock of your device, trying to unlock a second-hand iPad, or someone has accidentally done it. The problem arises when we try to connect a disabled iPad to iTunes. Your iPad should be unlocked in order to connect to iTunes (or you would need to trust the computer). This leads us to a deadlock as in order to fix a disabled iPad, we got to unlock it first – which we can't do in the first place.
Part 2. How to fix "iPad is disabled" with an iOS unlocking tool?
Since iTunes can't help you do an iPad disabled fix, you can take the assistance of a dedicated unlocking tool. We recommend using dr.fone – Screen Unlock (iOS). It provides a secure and 100% working solution to do an iPad is disabled connect to iTunes fix. All you got to do is follow some simple instructions and the tool will automatically unlock your device. It can remove its touch ID, face ID, pins, and passcodes.
The application is compatible with every major iPad model and iOS version. It is available for Windows as well as Mac. It doesn't matter if your iPad is disabled, you have forgotten the pin, or would like to unlock someone else's device – the tool can do it all.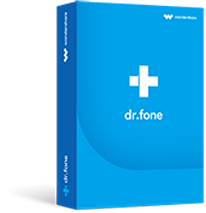 Fix iPhone/iPad is Disabled within a few clicks.
Remove 4-digit / 6-digit passcode, Touch ID & Face ID on iPhone/iPad.
Easy and click-through process. No technical skills required.
Fully compatible with iOS 12 and iPhone XS/XR.
2,985,172 people have downloaded it
How to fix iPad is disabled with dr.fone - Screen Unlock (iOS)?
Step 1. Install and launch dr.fone on your Mac or Windows and visit its "Unlock" module.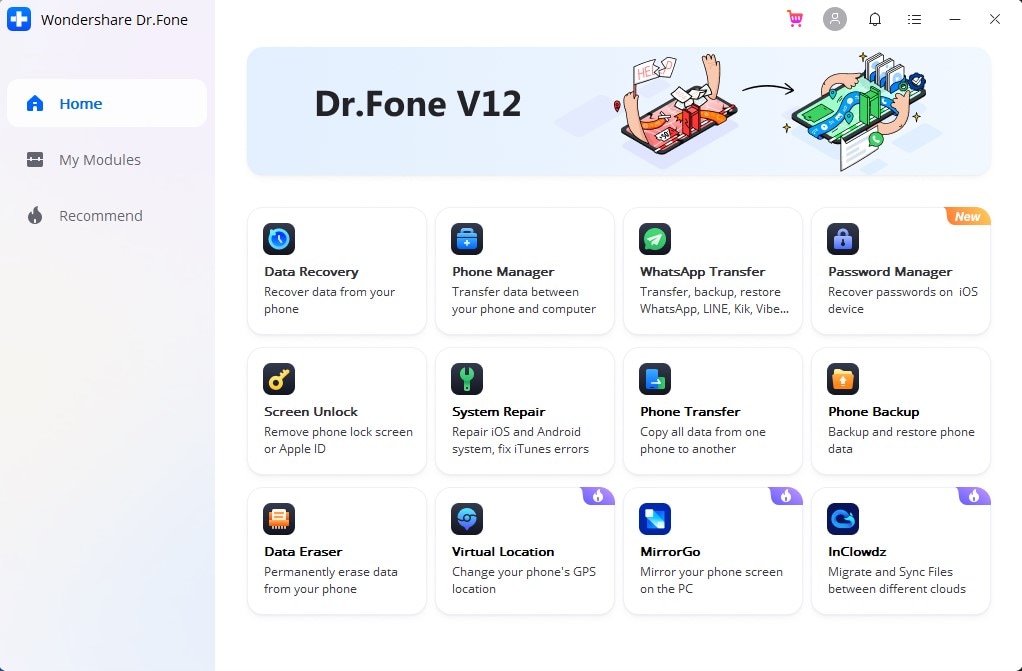 Step 2.Using a lightning cable, connect your iPad to the system. After it would be detected by it, click on the "Start" button.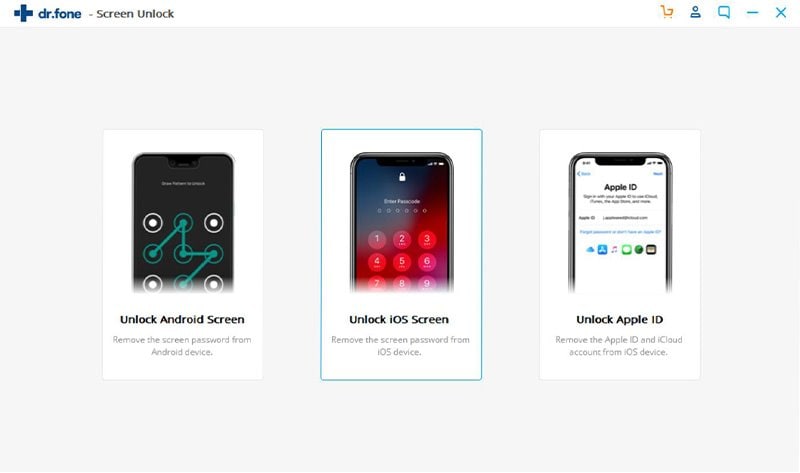 Step 3. By applying the correct key combinations, you need to put your iPad in the DFU mode. Just press the Power and Home buttons at the same time for some 10 seconds. After that, release the Power key, but keep holding the Home button. In some iPads, instead of the Home, you would need to press the Volume Down key.
Once your iPad enters the DFU mode, the application will automatically detect it. On the next window, you would be asked to enter some basic details related to your device. Click on the "Download" button after that.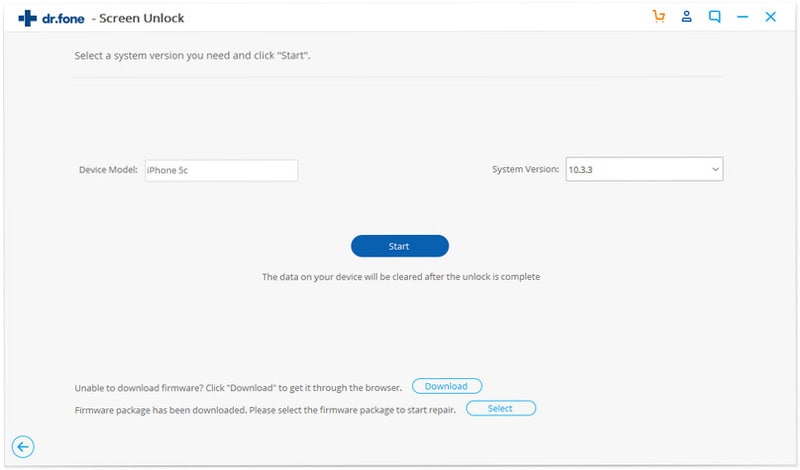 Step 4. The application will automatically detect the latest stable firmware update available for your iPad and start downloading it. You might have to wait for a while.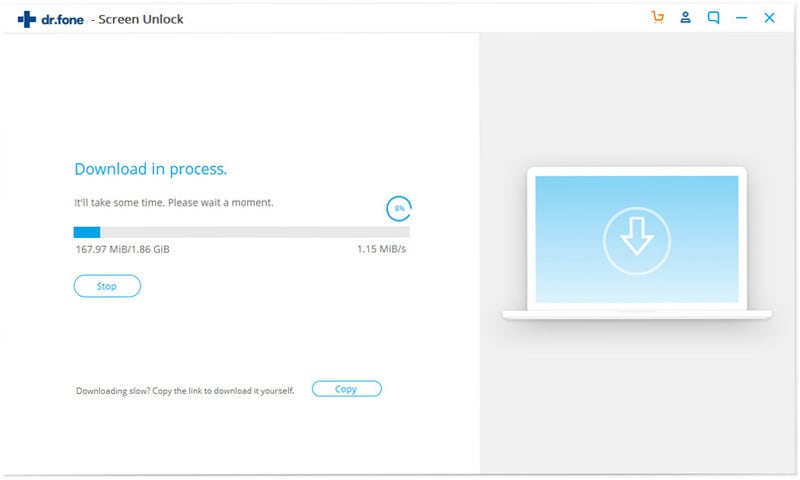 Step 5. After downloading the firmware update, the interface will let you know. Click on the "Unlock Now" button to proceed.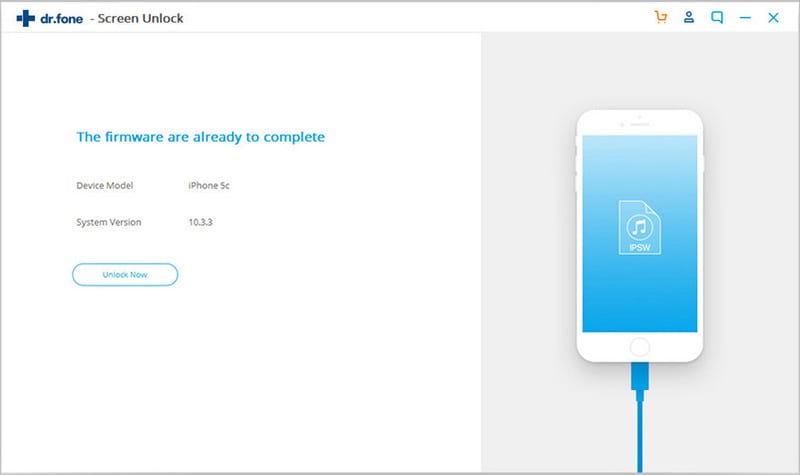 Step 6. The following pop-up would launch informing you that the step would erase all the saved data on your iPad. Confirm your choice by entering the displayed key (like 000000) and click on the "Unlock" button.
In the next few minutes, your iPad would be restarted with the default settings and no lock screen. You can just remove it safely and unlock it without any constraint.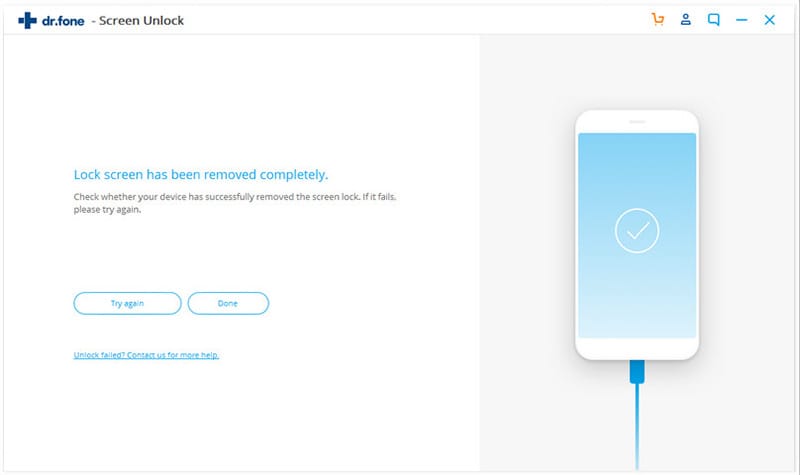 That's it! By following this simple drill you can easily fix iPad disabled cannot connect to iTunes problem. While the premium solution is paid, it will let you fix this problem time and time again without any unwanted hassle.
Part 3. How to fix disabled iPad in Recovery Mode?
If you don't want to use any third-party tool, then you can follow this solution to get an iPad is disabled connect to iTunes fix. Since you can't connect your iPad to iTunes the usual way, you can always try to boot it in the recovery mode first. Later, you can just restore your device using iTunes. While it is a freely available solution, it doesn't have a high success rate. Chances are that iTunes might not detect your iPad altogether. Nevertheless, you can try these steps to learn how to fix disabled iPad.
Firstly, you need to turn off your device. You can do this by long pressing the Power key.
Afterward, connect your iPad to the system using a lightning cable and make sure that a latest iTunes version is running on it beforehand.
While connecting the cable, hold the Home button on your iPad.
Keep holding the Home button for the next few seconds. Release it once you get the iTunes symbol on your iPad screen.

If you are lucky, then iTunes will automatically detect that your iOS device is in the recovery mode and provide the following prompt.
Agree to it and confirm your choice to restore your device. Wait for a while as your iPad would be restarted with factory settings.
Remember that in some iPads, you might have to press Volume Down instead of the Home button. The method doesn't have a high success rate, but since it is free there is no harm in trying.
Part 4. How to fix iPad is disabled connect to iTunes with iCloud?
Another solution to get an iPad disabled fix is by using iCloud. Though, before you proceed, you should make sure that the Find my iPad service on your device should be enabled. Also, you should know the iCloud account credentials and the security question answer for it. Otherwise, you won't be able to restore your iPad remotely. The good thing is that you don't need iTunes to get your iPad fixed. To do an iPad is disabled connect to iTunes fix, follow these steps:
Go to the official website of iCloud on any other device and log-in to your account. Make sure the account should already be linked to the target iOS device (with Find my iPad enabled).
Select the Find my iPhone/iPad service from the home screen of iCloud.

Now, go to the "All Devices" category to view all the iOS devices linked to this account. From the dropdown list, select your iPad.

This will automatically load the present location of your iPad with several other options. Select the "Erase iPad" button.
Confirm your choice and answer the security question to proceed. Once it is done, wait for a while as iCloud would remotely restore your device.
In the end, your device would be restarted with default settings. If you have a previous iCloud backup, then you can restore it during the setup. While the method is convenient, it comes with numerous constraints. For instance, you would have to know the Apple ID and password of the linked account with the security code to make it work.
Conclusion
That's it, folks! By following these solutions, you would certainly be able to get an iPad disabled fix without iTunes. When my iPad was disabled, I tried dr.fone – Screen Unlock (iOS) and it helped me unlock my device instantly. It provides a highly secure solution and automatically updates the device to the latest iOS version as well. Keep it handy as you might end up using it during any unwanted situation.