Unless you have been living under a rock, you would for sure recognize Apple as one of the most innovative tech giants of our times. And if you are an ardent follower of the brand like I am, you would know that Apple just recently announced an active user base of a whopping 1.3 billion! Now, with so many users in the world, it is only fitting to expect that most of these people own an iPod among other Apple devices – one of the best products ever from Apple and, in my opinion, certainly the best portable personal music players to this date.
If you are still here reading this article, it is safe to assume that you too have an iPod. Now, like any other gadget, an iPod is prone to technical issues, one of the more common errors being that of "iPod is disabled". This can be a real pain sometimes and quite frankly, annoyingly unpredictable.
Are you too facing this issue with your iPod? Worry not, as I'm here to help you know how to fix a disabled iPod using simple methods. Keep reading!
Part 1. How to fix disabled iPod with iTunes?
As an iPod user, you should be familiar with iTunes as it helps manage your iPod among doing other things. iTunes is the official utility program from Apple that you would usually use when you want to fix some of the problems that you may encounter while using your iPod.
You will now learn how to use iTunes to fix and clear the iPod is disabled message from your iPod. Just follow these simple steps as given below.
Step 1: Connect your iPod and your computer
First of all, connect your iPod with your computer using the lightning USB cable that it comes with. Make sure that you are using the same computer that you had used previously to sync or back up your iPod.
Step 2: Launch iTunes
Wait for a few seconds until your iPod and computer have successfully connected. Then, launch iTunes on your computer and let it recognize your iPod. Your iPod's name should show up at the top left corner of the iTunes screen once they are connected. Now, iTunes will immediately begin syncing your iPod. Simply wait until the process is complete.
Step 3: Restore iPod
Once iTunes has backed up your iPod to your computer, click on the Summary tab on the left pane of the iTunes screen and you'll see the details of your iPod as shown in the reference image below. hit the Restore iPod button and select the option of Restore from iTunes Backup. Finally, select the latest backup (preferably, the largest file in size) to begin the process of undisabling your iPod.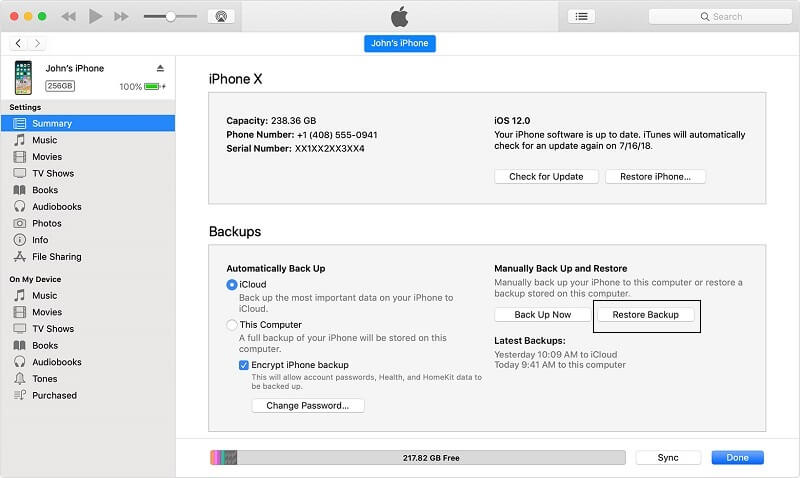 Within a few minutes, your iPod will be restored and the iPod is disabled message would have been removed. You can now start enjoying your iPod once again.
However, there is one huge downside to using this method though. You can connect to iTunes to undisable your iPod only if you have previously synced your iPod with your computer i.e. before it was disabled. So, if you are anything like me and do not believe in regularly backing up your iPod – then this method, I am afraid, won't help you much.
Part 2. How to unlock a disabled iPod without iTunes?
iPod is disabled connect to iTunes? Alright, now comes the second method to unlock your disabled iPod without using iTunes. This is where dr.fone comes to your rescue. dr.fone is a software brand known for amazing programs that resolve pretty much every one of the issues related to your various Apple devices, including your disabled iPod. The dr.fone you will use in this instance is the dr.fone - Screen Unlock (iOS) . It will allow you to restore your iPod and remove the iPod is disabled error message in just a few clicks.
dr.fone will serve you as an excellent repair tool for fixing and repairing errors and software-related faults on your iPod including backing up and restoring the device. You can even use it to transfer files between your devices, one iOS device to another or an Android device. You can download dr.fone for free from here.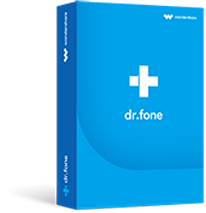 Fix iPhone/iPad/iPod Touch is Disabled within a few clicks.
Remove 4-digit / 6-digit passcode, Touch ID & Face ID on iPhone/iPad.
Easy and click-through process. No technical skills required.
Fully compatible with iOS 12 and iPhone XS/XR.
2,985,172 people have downloaded it
Steps to fix iPod is disabled without iTunes:
Step 1: Connect iPod to computer
Once you have downloaded and installed dr.fone - Screen Unlock (iOS) on your computer, launch it click on the Unlock option from its home screen.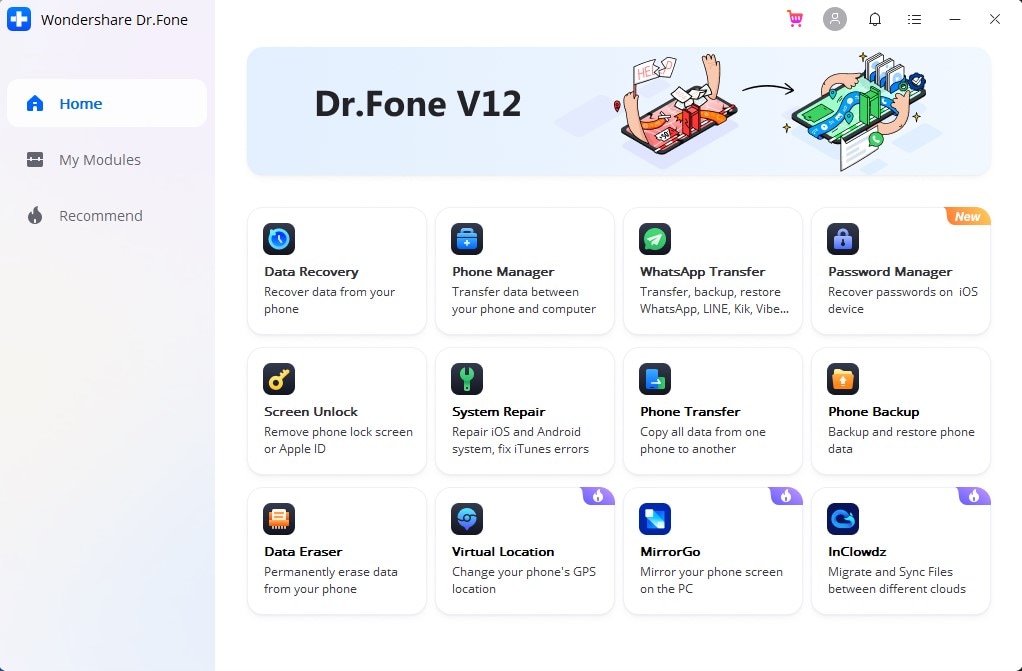 The next screen will prompt you to connect your iPod to your computer. Use the lightning USB cable to connect your iPod to your computer. Once done, hit the Start button.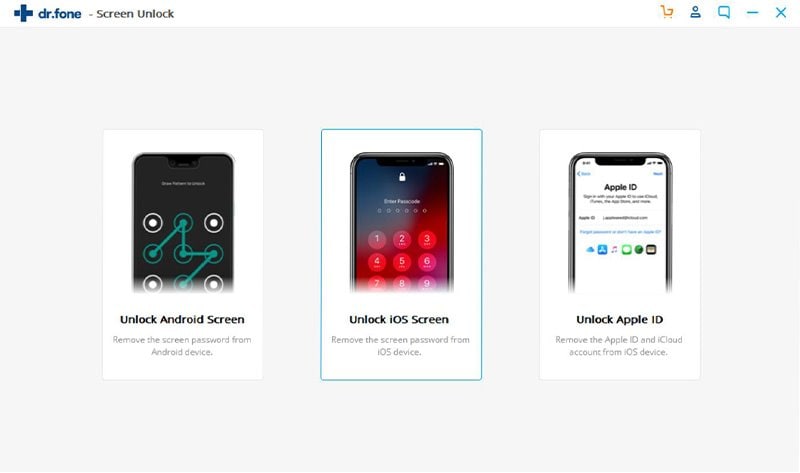 Step 2: Boot iPod into DFU mode
In order for dr.fone - Screen Unlock (iOS) to unlock your iPod, you must boot your iPod into DFU mode. There are different ways to do this depending on the version of your iPod. It is easier to do this with dr.fone - Screen Unlock (iOS) as you simply have to follow the onscreen instructions as shown below.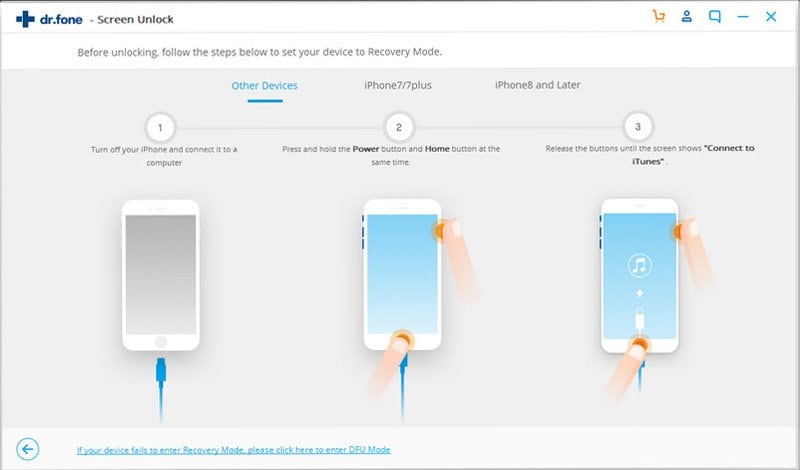 Step 3: Download Device Firmware
Once your iPod has been successfully booted in DFU mode, it is important to download the firmware version of that device. First, ensure that the information displayed about your iPod is correct. If not, make sure to select the correct options as necessary.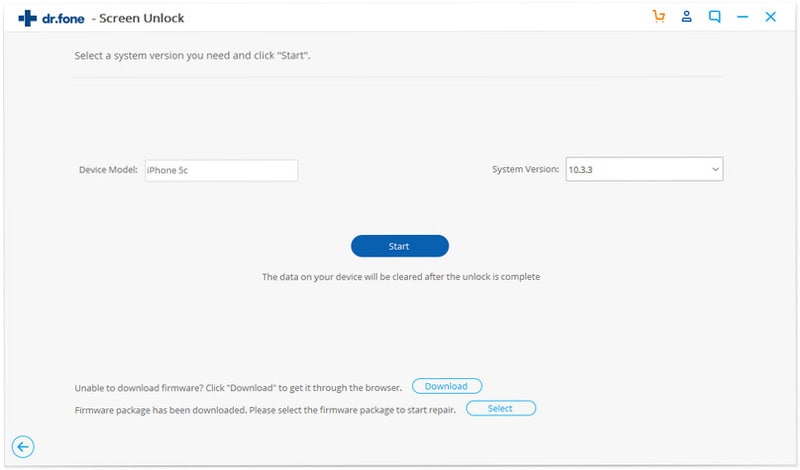 Once done, simply hit the Download button. You should be using a stable internet connection for this step as dr.fone - Screen Unlock (iOS) will now attempt to download the appropriate and latest firmware for your iPod.
Alternatively, if you already have the firmware downloaded on your computer, you can simply click on the Select button to navigate to the file on your computer and use it instead.
Step 4: Start fixing your iPod
After the download is complete, dr.fone - Screen Unlock (iOS) will display a confirmation on the screen. Click the Unlock Now button to start unlocking your iPod.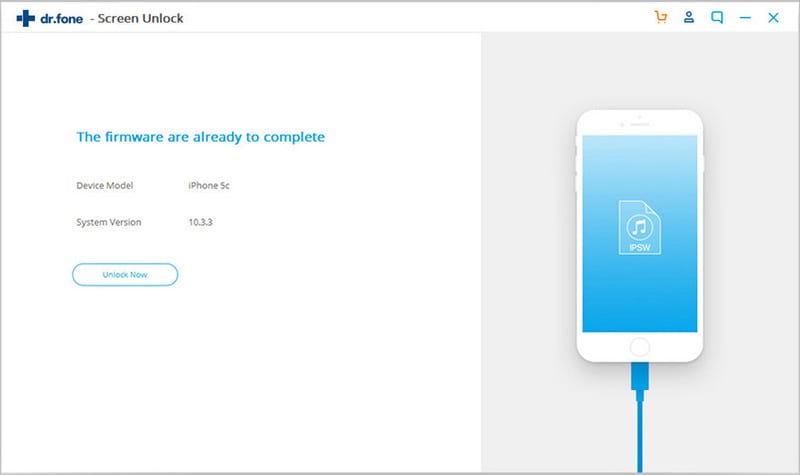 When prompted for a passcode, just enter 000000 and hit the Unlock button to start the process.
You will have to give it just a few minutes and the unlock process should be finished in no time.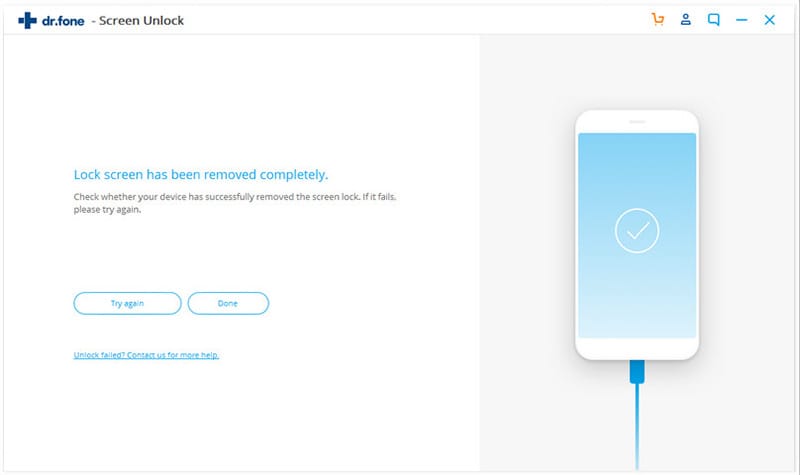 There you go, your iPod would now have rebooted without lock screen.
Read More:
3 Ways to Unlock iPod Touch without Passcode
Part 3. How to reset a disabled iPod in Recovery mode?
All Apple devices can be put into the Recovery mode otherwise known as DFU mode in order to perform a recovery or reset of your device. Below are the steps on how to unlock a disabled iPod using the Recovery mode.
Step 1: Connect iPod to computer
As a first step, connect your iPod to your computer and then launch iTunes.
Step 2: Boot iPod into Recovery mode
For iPod Touch, you must simply press and hold both the Home button and the Power button on the top at the same time until the Recovery mode screen is displayed.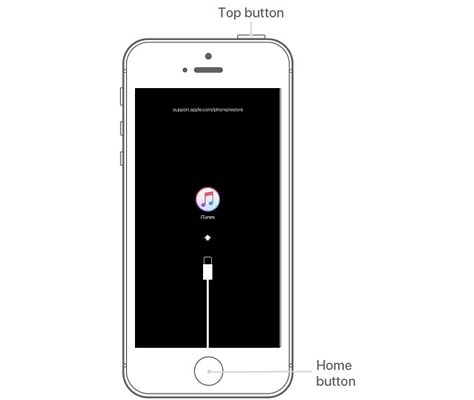 Step 3: Restore iPod
Once the iPod is in Recovery mode, iTunes will display a recovery. Simply click the Restore button on the screen and iTunes will immediately begin downloading the required software for your iPod. Once done, your iPod will boot normally.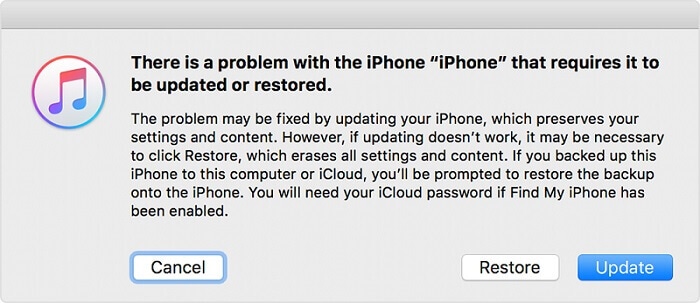 Part 4. How to unlock a disabled iPod on iCloud.com
Another option that you can use to unlock a disabled iPod is by using Apple's iCloud restore function. However, for this to work, your iPod must have had its "Find my iPod" option switched on before it got locked or disabled.
Step 1: Log in to iCloud
Open a browser and head over to iCloud.com. Now, sign in to iCloud using your existing Apple ID that was also used on your iPod. Once done you can click on the "Find my iPod" icon on the iCloud website.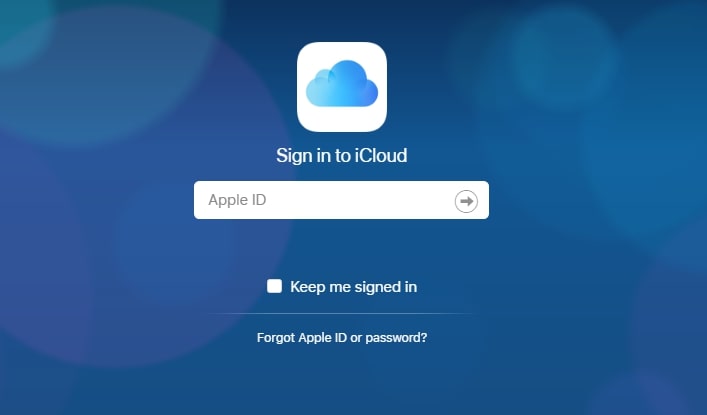 Step 2: Erase iPod
Next, you must select your iPod name from the top of the screen.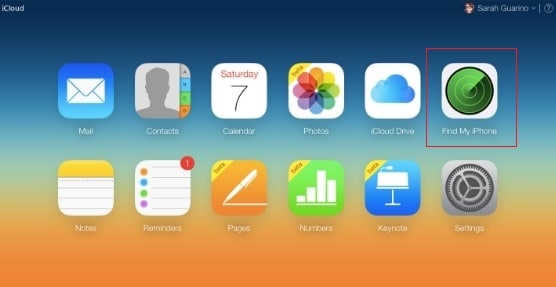 Finally, simply click on the Erase iPod option to perform a complete resetting of your iPod.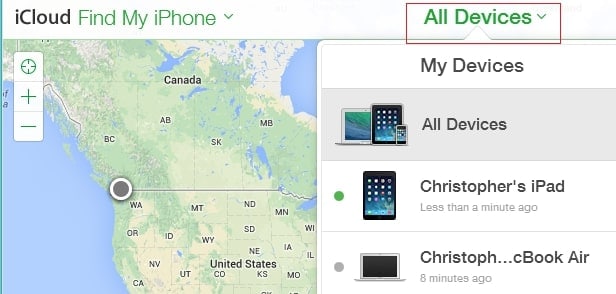 In the end, you should be able to start using your iPod as if it was brand new.
Conclusion
So, now that you have so many methods at your disposal, which one of these would you prefer to use in order to unlock your iPod and why? Well, if you ask me, I would highly recommend using the dr.fone due to its wide range of features. Lastly, I hope the article helped you in finding answers to all your questions related to your iPod is disabled.