Yes, we all know how frustrating and annoying it can be locked out of your iPhone as you cannot make use of it anymore. Well, we cannot exactly put the blame on the manufacturers and programmers of all these mobile devices, right?
After all, most of the locks were provided as a means of security and prevention of bridge in the privacy of the users but it may end up making you frustrated as well.
So if you too are a victim of being locked out of iPad or you know someone who said "I'm locked out of my iPhone", now what can I do, then this article will be of great help.
Part 1. Locked out of iPad by iCloud or lock screen?
On all Apple mobile devices, there are two major types of security locks that procreates being locked out of iPad or being locked out of iPhone and others. The first and the most common is when users complain that I got locked out of my iPhone after multiple entries of incorrect passcode. Although the sole reason for such security measure is to disallow anyone else to access your device, sometimes you may yourself end up locking your iPad. But do not launch into a frenzy because it can still be fixed.
The second type of Apple device lock is being locked out of iPad by iCloud. Apple's iCloud account is not just a website available for the online storage of users, but iCloud is more like a multifunctional program that also has the ability to lock a device if a different Apple ID is logged in on the phone. Once you log in your Apple ID on a device, it gets added to your iCloud account, so if you wish to get rid of the iPad, iPhone or iPad touch, you have to remove the device from your iCloud account as well. If not, the new user of the device will experience an iCloud activation lock preventing them from making use of the device.
So whenever a person says "I am locked out of my iPhone", the first question you should ask is, what kind of lock is it? Is it the iCloud lock or the lock screen lock? However, no matter which type of lock it is, we will be looking at all the possible ways to fix being locked out of my iPhone or locked out of iPad.

For users who got an Apple device that has previously been used by another person, it is necessary for the previous user to log out the device from their iCloud account.
Part 2. How to remove lock screen on iPad using iPhone unlocker?
If you are locked out of iPad or iPhone by lock screen, there is obvious confusion on how to solve the dilemma. The only question hovering your mind would be, I'm locked out of my iPad, how do I fix it?
Well, fixing a locked iPad is not rocket science, especially when the right tool and method is being used. One of the best solutions is to make use of dr.fone - Screen Unlock (iOS) . This toolbox program is an ultimate and all in one solution for fixing all iOS related issues including being locked out iPhone or iPad.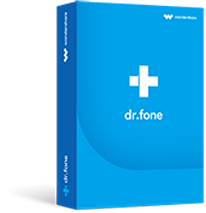 Fix iPhone/iPad is Disabled within a few clicks.
Remove 4-digit / 6-digit passcode, Touch ID & Face ID on iPhone/iPad.
Easy and click-through process. No technical skills required.
Fully compatible with iOS 12 and iPhone XS/XR.
2,985,172 people have downloaded it
So, let us get down to the process and know how to fix "I am locked out of my iPad" situation using dr.fone – Unlock (iOS).
Step 1: Download and Install dr.fone - Screen Unlock (iOS).
Download and install dr.fone on your Windows or Mac computer. Then click on the "Unlock" option from the home screen of dr.fone.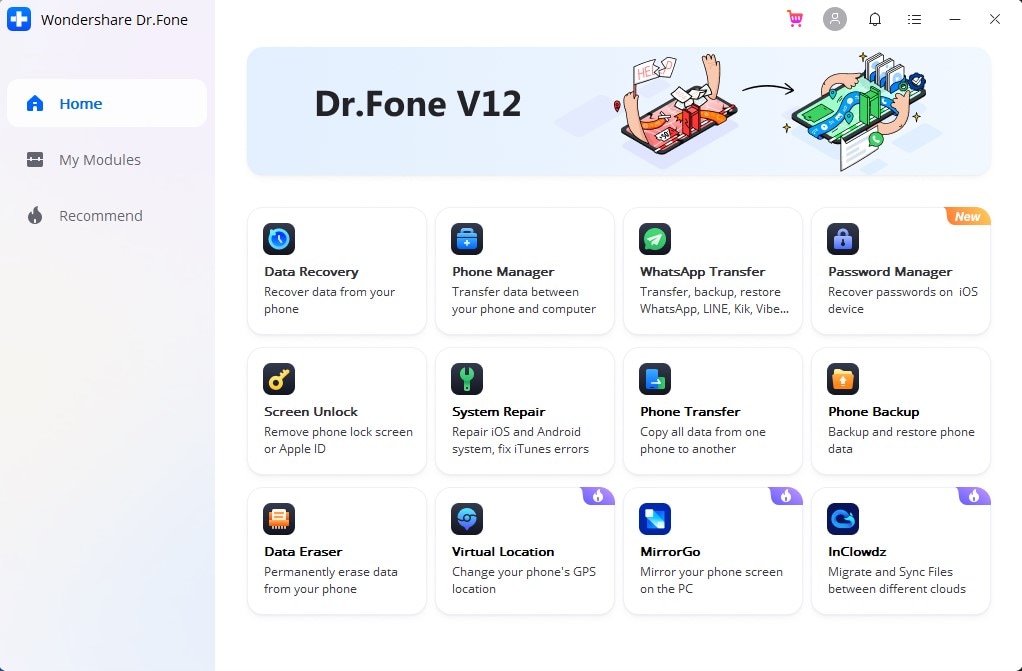 Step 2: Connect iPad to your Personal Computer
Now, obtain a functional USB cable preferably from an Apple authorized store to connect the iPad. Plug in your device to your computer with the USB cable and then click on the "Start" button from the screen.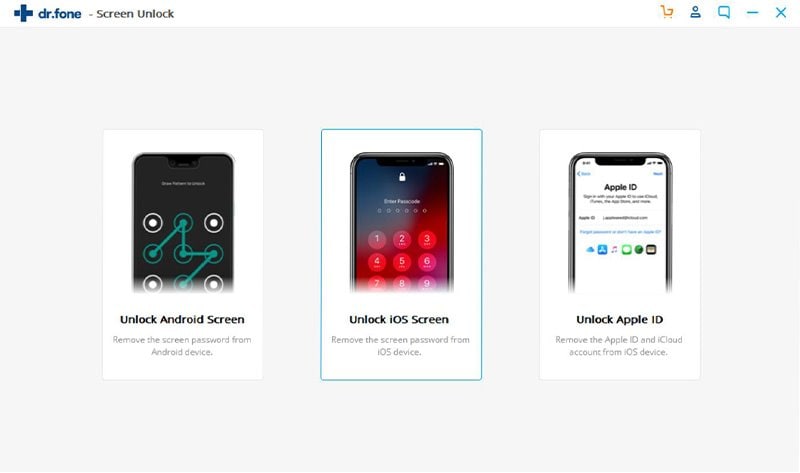 Step 3: Boot your iPad or iPhone into Recovery/DFU mode
The DFU mode is necessary for the program to be able to access your device's memory and fix the device after you got locked out of iPad. On the next screen, an onscreen instruction illustration would be displayed showing how to boot different iOS devices into DFU mode.
Click on the tab that best describes your Device to see the corresponding instruction
To boot an iPad into DFU or recovery mode, simply press the Power button and the Home button together and hold until the device powers on.
Release the Power button while still holding the Home button and wait for a few seconds for your device to be in DFU mode.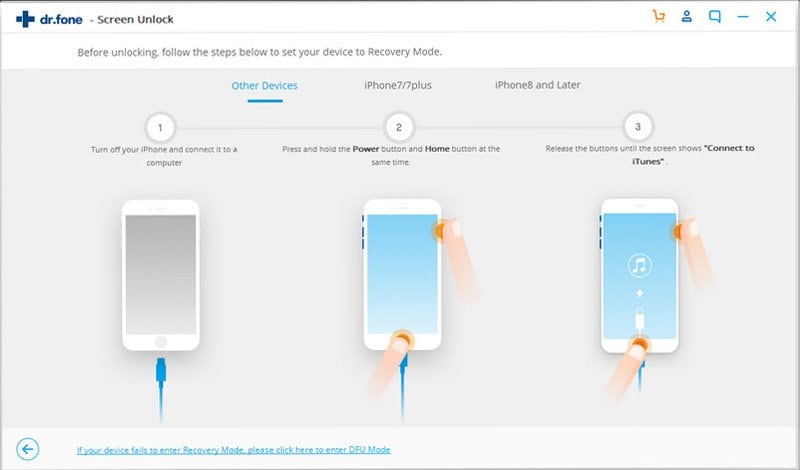 Step 4: Select and Confirm Device Information
Once your device is in its recovery mode, you will be welcomed by a new screen displaying details about your connected device. Ensure that this information is correct by checking the brand, phone name, and firmware version. Now click on "Download".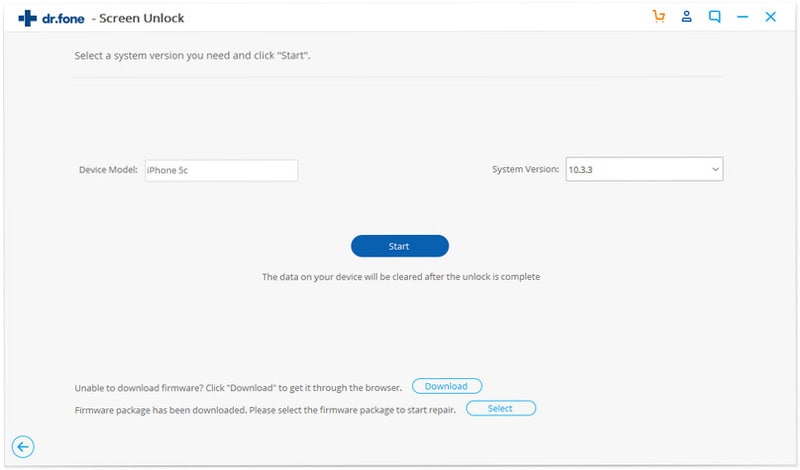 Step 5: Download Device Firmware
Make sure you are connected to a stable Internet connection for the download preferably a Wi-Fi. The download progress screen will be displayed, simply wait until the download is done.
Step 6: Unlock locked Device.
After the completion of the download process, click on "Unlock Now" to set the ball rolling for unlocking your device.
A pop-up screen will surface requesting for a confirmation code to proceed with the unlock process, simply type in "000000" into the box and hit "Unlock"
In a few minutes, the unlock process will be completed and you can use your device again. If the first try was unsuccessful, you can hit "Try Again" to try unlocking your device again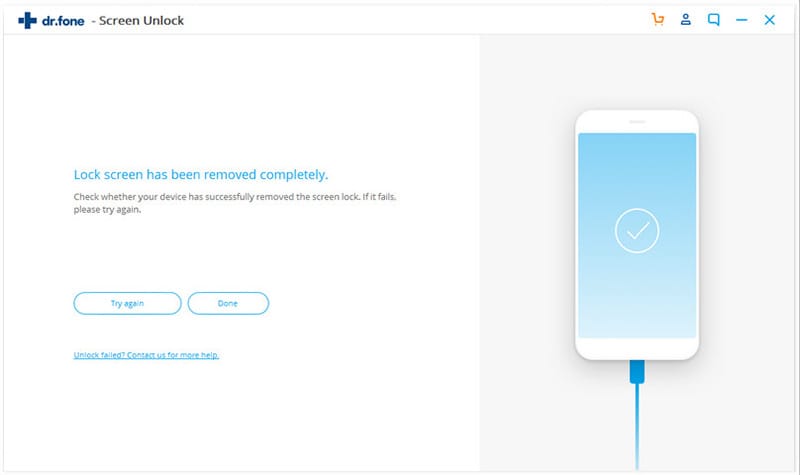 Part 3. How to bypass the iPad lock screen in Recovery Mode?
The process of restoring a device where the user has been locked out of iPad using the recovery mode method is quite simple. It involves the use of Apple's iTunes software program.
Note: You need to have the latest iTunes installed on your device before this issue popped up, only then you can fix locked out of my iPad or iPhone issue.
Step 1: Connect iPad to Computer.
Launch the already installed iTunes program from your personal computer.
Now connect your iPad to your personal computer using a perfectly working USB cable and wait until the program detects the device.
Step 2: Boot iPad to Recovery Mode
To boot your iPad into Recovery mode, press and hold both the Power button and Home button all at the same time until the screen of the device lights up.
Now release the Power button while still holding down the Home button.
Wait until the device displays its recovery mode.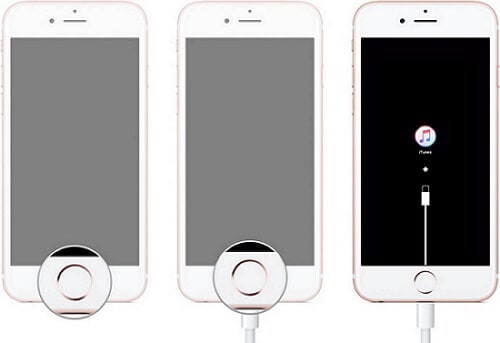 Step 3: Unlock Device
Go to iTunes software on your computer and you will see that the program has displayed a message.
Click on the "Restore" option from the displayed message to start the process of unlocking your iPad.
In a few minutes, iTunes would have fixed your device using the recovery mode.

Part 4. Recover iCloud password to remove the iCloud lock on iPad
In order to remove an iCloud lock on iPad, you have to log into your iCloud account to remove the device from the list of devices on its previously logged in Apple ID.
If you have forgotten the log in the password of that Apple ID, then you can recover the password by following these steps below
Navigate with your browser to apple.com.
Once on that page, you will have to enter your Apple ID and click on "Continue"
You can select either to recover iCloud password through another device or a trusted device and then click on "Continue".
To use "another device" option, all you have to do is go to iCloud from Settings on that device and then select "Password and Security" then hit "Change password".
To use "Trusted phone number" option, simply select the option and wait to receive instruction on your registered phone number.
You can now reset your password and enter a new one using any of these methods.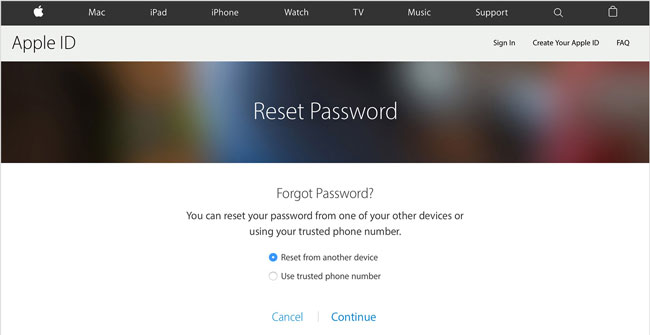 Part 5. Locked out of iPad by iCloud and don't have Apple ID
Don't worry, if you are locked out of iPad probably after buying a phone from someone else and you do not have their Apple ID since all is still not lost.
To solve this, you can decide to opt to use one of the several offline and web-based iCloud activation bypass services available on the Internet
Some of the web-based iCloud activation services are:
Conclusion
To conclude we would like to reiterate the fact that getting locked out of your iPad isn't a big issue if you use the right method in the right way. You can either go for any of the paid software like dr.fone – Unlock (iOS) or opt for any one of the free methods online. However, in our opinion, dr.fone would be your safest bet.