It is pretty common among Apple devices users to forget their passwords and this is why many of them often search online for how to recover iCloud password? iCloud stores every important stuff like pictures, videos, documents, audio, and much more. As soon as you forget your iCloud password, your access to all this stuff gets restricted and it becomes a very challenging situation for you, especially when you need something on an urgent basis.
Do you frequently struggle with remembering your complex passwords? Your major concern should be what to do if you forgot your iCloud password? Shouldn't it? Well, this is where we are going to guide you today. And You will learn how to remove iCloud lock if you still cannot get the forgotten password back. Just have a look.
Part 1: How to Recover iCloud Password on iPhone & iPad?
"How to retrieve iCloud password on iPhone and iPad" is one the most frequently asked questions that many Apple users are concerned about. It is, in fact, a million-dollar question because a huge global community is using iPhone and iPad these days. An effective answer to this particular query would be nothing less than a blessing for Apple users. Let's have a look at how to recover iCloud password on these devices.
The 5 steps have made it pretty convenient for you to recover iCloud password on your iPhone and iPad. Let's see how.
Step 1:

Open iCloud Settings on your iPad or iPhone, provide your email ID.

Once done, click on the blue-colored text "Forgot Apple ID or Password?".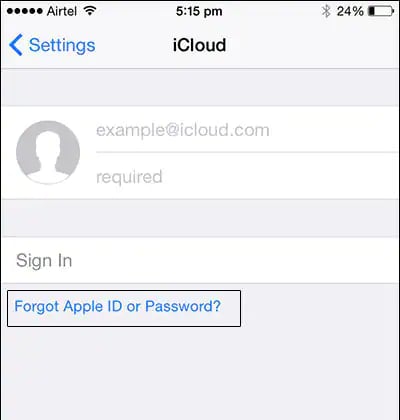 Step 2:

If you can't remember your password as well as your Apple ID, all you need to do is to click on "Forgot Apple ID". You will get your Apple ID right after providing your name and email ID. But, if a password is the only thing you can't remember, just put your Apple ID and press "Next".
Step 3:

Before you reset a new password, it will ask you to answer the security questions you have set earlier.
Step 4:

Once you successfully answer the security questions, you will be able to recover iCloud password.
Part 2: How to Recover an iCloud Password with "My Apple ID"?
Are you on the hunt for "how do I recover my iCloud password when forgotten"? The use of the "My Apple ID" page is one of the most reliable and effective approaches to fix this problem. What you need to do is to sign in to your "My Apple ID". Let's have a closer look at how to get it done.
Step 1:

Use Google Chrome, Internet Explorer, Mozilla Firefox, or any other browser (you feel comfortable with) and search for the website of Apple ID.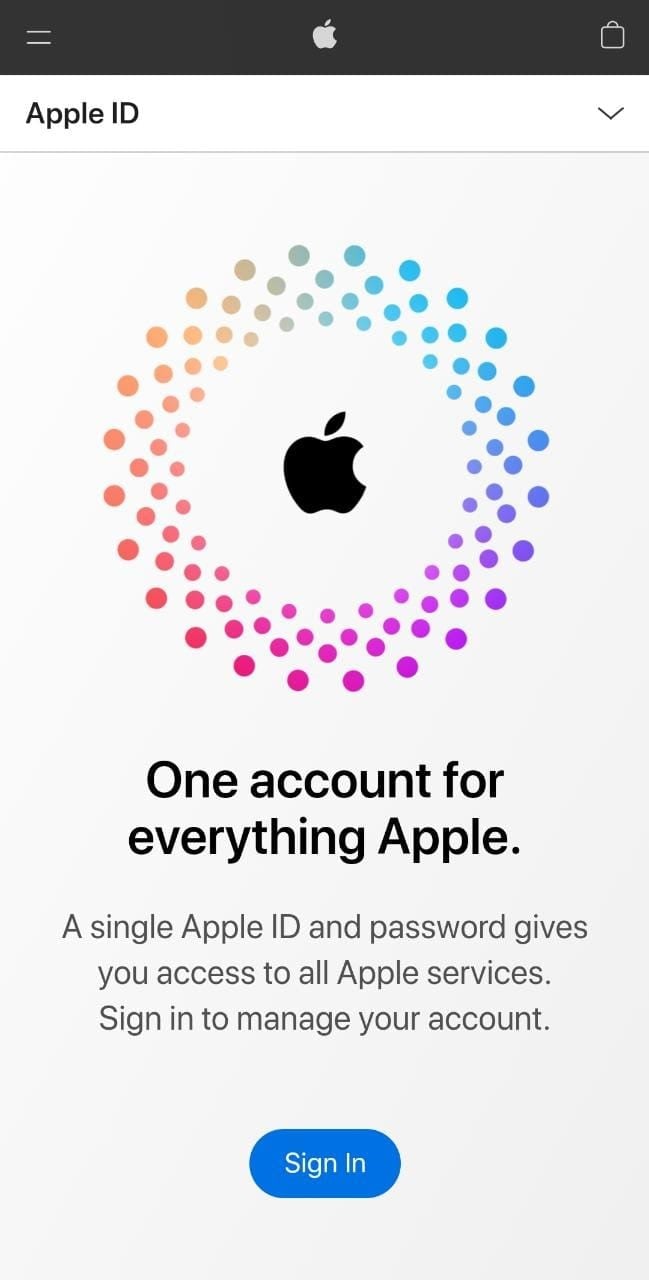 Step 2:

Now press "Forgot Apple ID" to take the initial steps to recover iCloud password.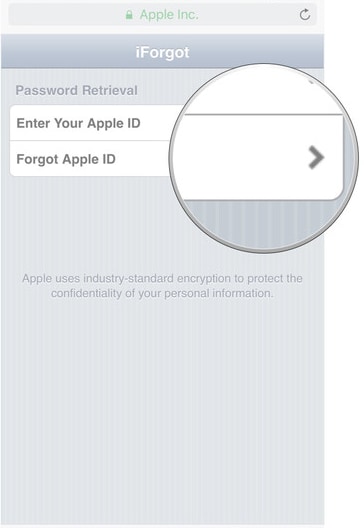 Step 3:

Put your first name, last name, and email ID in the respective boxes. Provide any other email ID that you have logged in to earlier and press the "Next" button as shown below.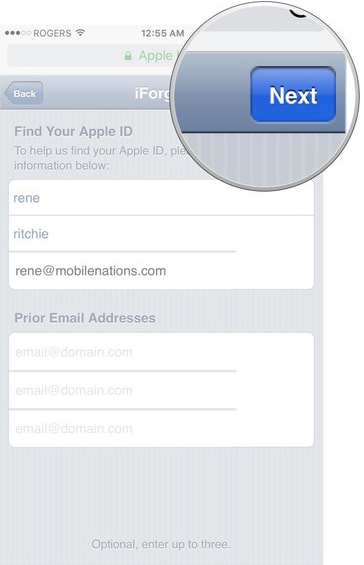 Step 4:

Tap on "Reset by Email" and you will get the instructions delivered to the recovery email that you have registered before.

Or you can click on "Answer Security Questions" and start answering the questions you have asked for.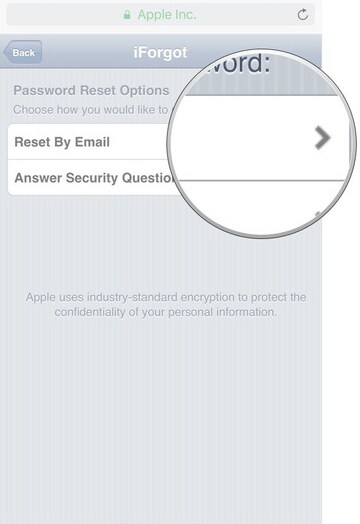 Note: Your registered recovery email ID and Apple ID are different from each other. Don't consider them the same.
Step 5:

Then, what you need to do next is to put your new password in both spaces and tap on "Reset Password".
Part 3: How to Recover iCloud Password Via Two-Factor Authentication?
Two-factor authentication is another superb way to recover your iCloud password if you can't recall it. It is considered one of the safest approaches to protect your data and get access to it in a matter of minutes.
Important Note: If you have enabled the 2-factor authentication on your Apple account, this method will only work then. In case you didn't enable two-factor authentication on your account or forgot to do so, you will not be able to retrieve iCloud password in this scenario.
We suppose that you have set up your account for two-factor authentication. Now, let's see how you can proceed with that.
Step 1:

Simply go to the official website "iforgot.apple.com". The main window is shown below.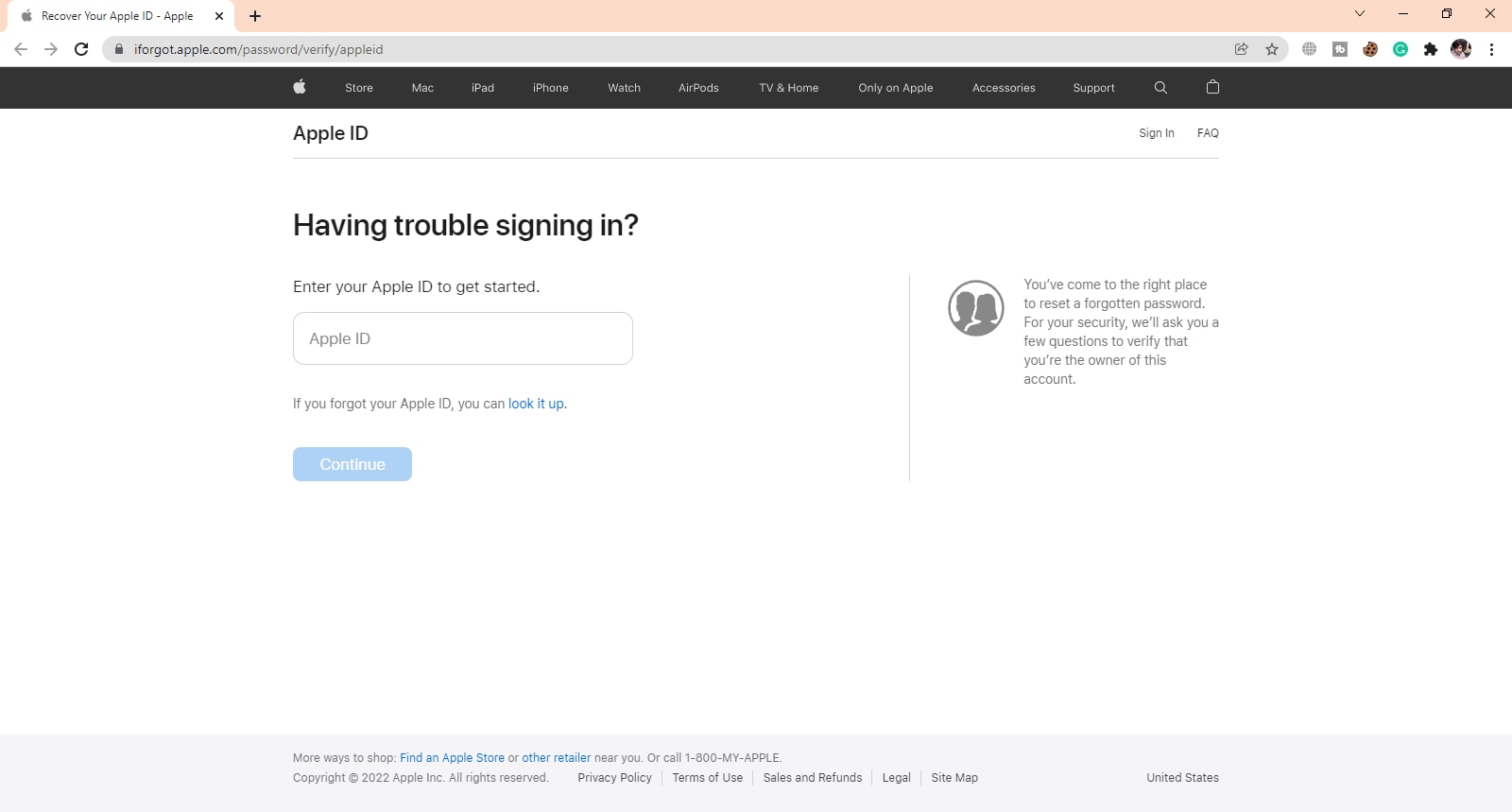 Step 2:

Now, put your Apple ID inside the blank space and click on the "Continue" button.
Step 3:

You will get two different options to recover iCloud password including "Reset from another device" or "Use a trusted phone number". You can use any of them keeping in mind your comfort or resources available.

If you prefer to choose to reset using another device, you will have to follow the below steps.
Go to the "Settings" from the other device and then go to "iCloud".
Click on "Password & Security" and press "Change Password".
Set your new password
If you want to utilize your phone number, you will get a notification on your phone.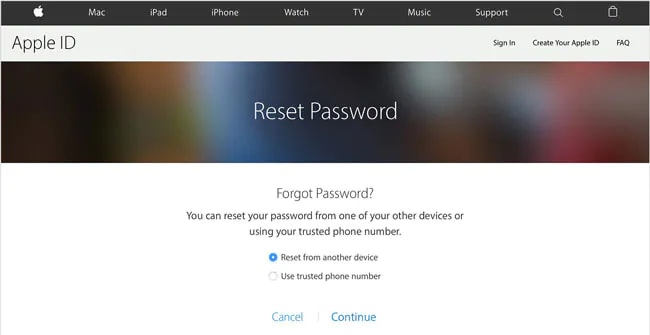 Part 4: How to Remove iCloud Lock without Password?
In case you forgot the iCLoud password and didn't get the fogotten password back after trying many methods, remove icloud activation lock without password will be an ideal way. Dr.Fone - Screen Unlock (iOS) is a very efficient tool to deal with your forgotten iCloud passwords without consuming much of your time. Quick operations have made this tool stand out in the market. Let's see how you can use this tool to unlock iCloud lock without password.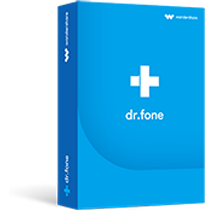 Fix iCloud Activation lock with simple steps
Unlock iCloud account without password within a few clicks.
Bypass iPhone/iPad/iPod passcode in any scenarios anytime.
Remove iCloud activation lock, 4-digit / 6-digit passcode, loked Apple ID, touch ID & face ID easily.
Fully compatibale with all the latest iOS.
No worry about data loss.
2,985,172 people have downloaded it
Step 1:

Download and install Dr.Fone on your PC/Mac, then choose "Screen Unlock" from the main screen.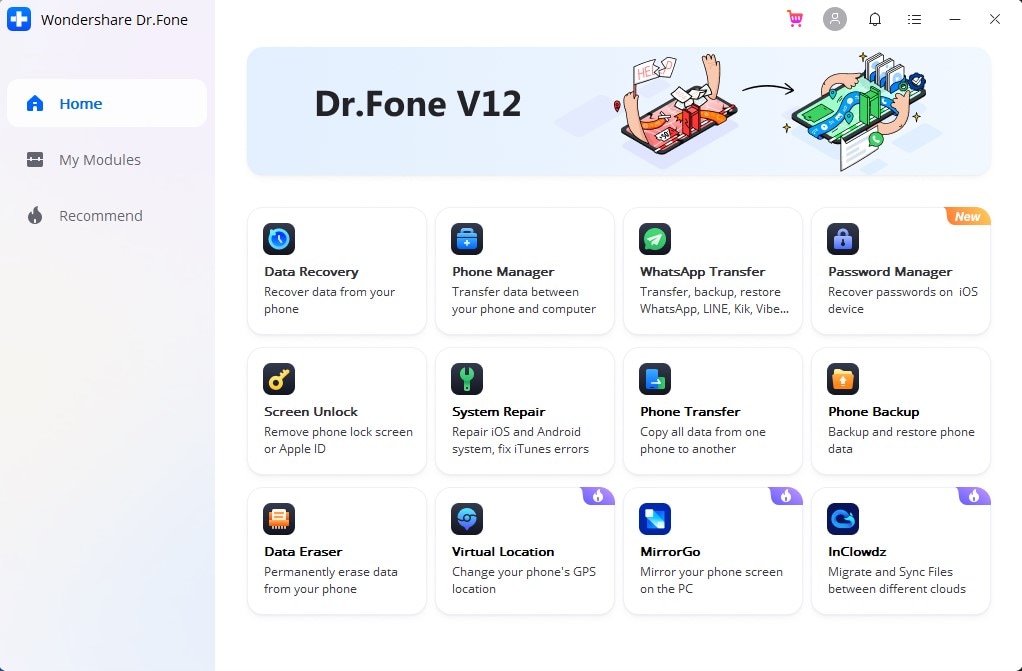 Step 2:

Select the type of screen unlock.

In order to bypass iCloud Activation lock, please choose "Bypass Activate Lock" from the below unlock types.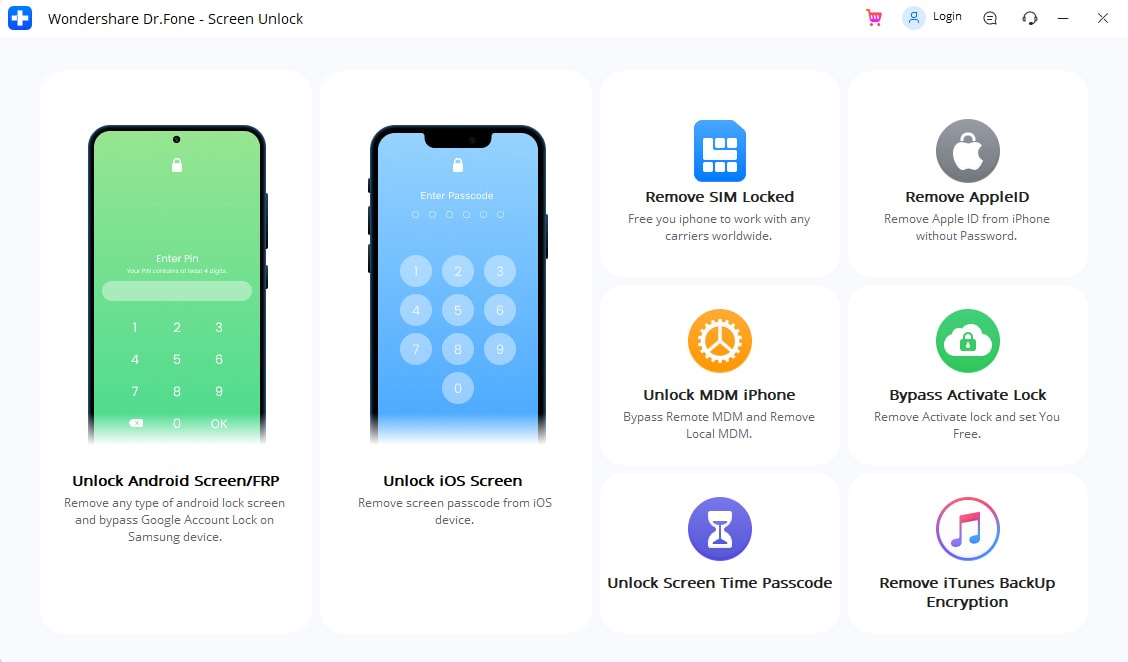 Step 3:

Jailbreak your iPhone before unlocking.

It is necessary to jailbreak your device before starting the unlocking process, please follow the steps in "Jailbreak Guide". After that, click "Finished Jailbreak".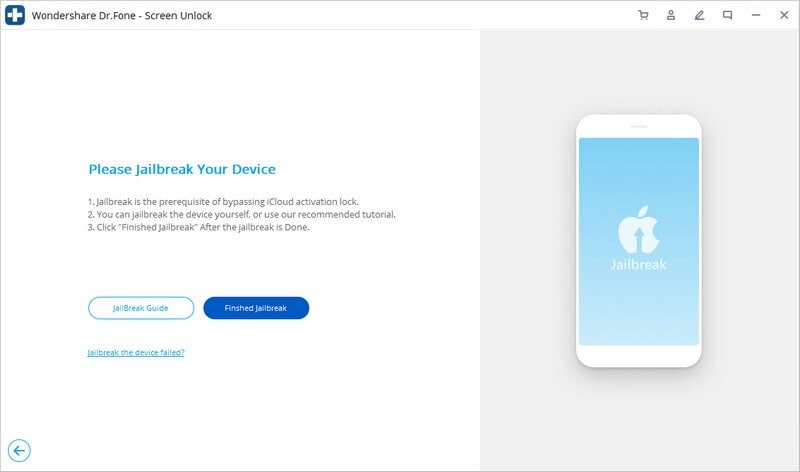 Then confirm and agree the following agreement, and check your iPhone information, click "Start Unlock"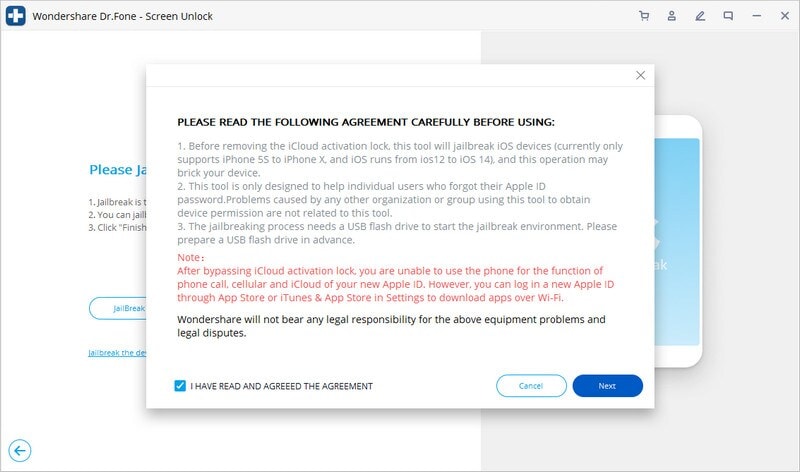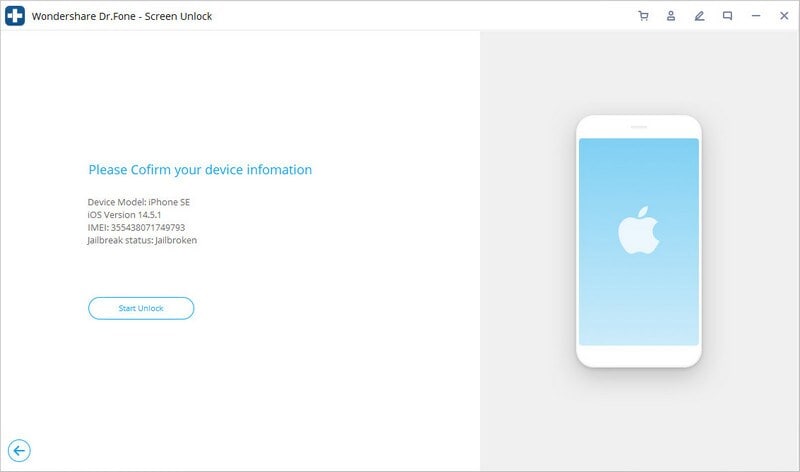 Step 4:

Dr.Fone will start remove iCloud activation lock.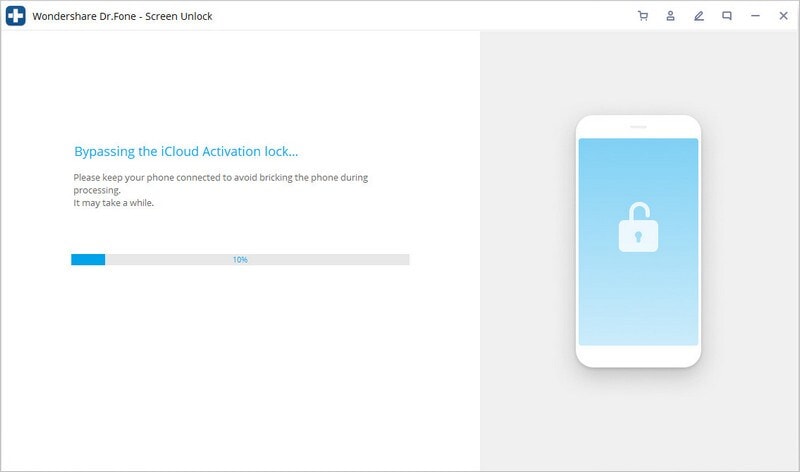 Step 5:

The iCloud lock has been bypassed successfully.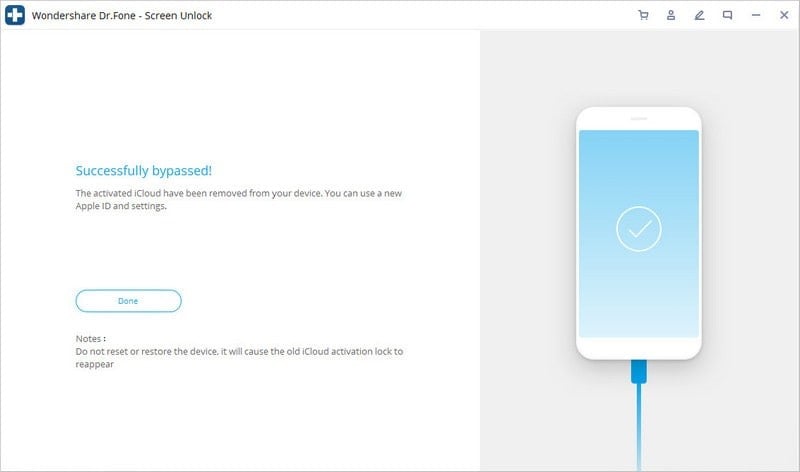 Part 5: How to Create a New iCloud Account?
In case you don't remember your Apple ID, password, security questions, and didn't have active 2-factor authentication on your device, you can create a new iCloud account. Let's see how.
Step 1:

Navigate Settings and go to "iCloud". Now, click on "Get a free Apple ID".
Step 2:

Provide your birth's month, day, and year. Press "Next" as shown below.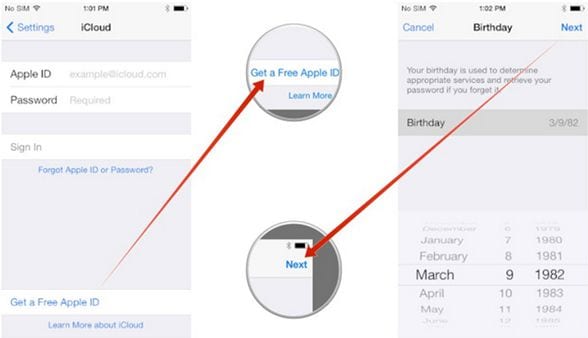 Step 3:

Now, choose "Get a free iCloud email address" and click on the "Next" button as shown below.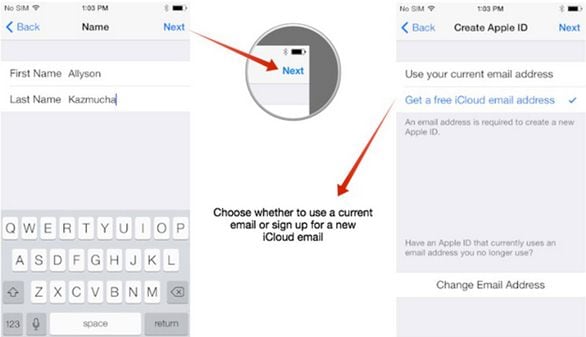 Step 4:

Choose a password to set up a new iCloud account.
Conclusion
Do you forget your passwords now and then? Can't take any risk of losing your important data? The Dr.Fone - Screen Unlock (iOS) is a complete solution for iPhone and iPad to bypass iCloud lock without password, and interestingly, it does the job for you within only a few minutes. Give it a try and witness the wonders.