The mobile device management solution can access data from a variety of smart mobile devices and can provide various productivity and efficiency advantages for today's businesses anytime, anywhere. In addition to its advantages, corporate mobility also brings serious concerns about data security. Having the ability to control and manage the mobile devices used by employees helps managers reduce costs and significantly increase efficiency. Although MDM has many advantages it also has some drawbacks and therefore we have to remove it. The question is How to Bypass MDM on iPhone? Here we will discuss details about MDM and different ways to remove MDM.
Part 1. Why Do You Want to Remove MDM?
Mobile device management (MDM) is software used to manage mobile devices, such as smartphones, tablets, laptops, and desktop computers. It is a type of security software that can help your organization manage the mobile device or smartphone data remotely. The main purpose of MDM is to maintain inspection and control activities, which are done using mobile devices. MDM can ensure that employees remain productive for better business results. It is easy to deploy and can manage multiple devices. Although, MDM is best for business growth, but not good if we talk about the employee's point of view. Here are the reasons why would you like to remove MDM.
An employee wants to remove MDM due to:
Privacy issues:
Being human, we never want to share our data with anybody. If you are working in a company and agree to BYOD policy, it means an employer can access your device very easily. He or She can check all your data including pictures, videos, text, and other important data. Therefore, as an employee, you should use the company's devices with a new profile.
Agreement restrictions:
It is very important to read the MDM policies of the company that you are joining. Don't sign the agreement before reading their MDM restrictions and policies. Read them carefully and ask the relevant person in case of issues.
Internet usage restrictions:
When you get a device from the company, it must have some restrictions. You can't use it according to your requirements. You can only open or download apps that are allowed by the company.There are also many other reasons but the above are some most common reasons to remove or bypass MDM.
Part 2. Can I Remove MDM by Jailbreaking iPhone?
Generally, MDM (Mobile Device Management) software tools are designed to provide higher security. This means that MDM can enhance the overall security of the iPhone and impose restrictions on it. In many cases, your iOS device comes with pre-installed MDM tools by default. MDM itself restricts your use of the device. In other words, MDM forces you to prevent execution and operation in a highly customized environment. As you know, jailbreaking iPhone has been considered a common practice for many years. As a result of the jailbreak, users can access their iOS devices without restrictions. After successfully jailbreaking, your device will provide you with more freedom of use.
As the term itself implies, "jailbreak" allows you to take your phone from its "prison". Therefore, it enjoys more freedom. You can use your device freely after jailbreaking it. Well, it is entirely possible to delete the MDM on the device by jailbreaking. However, jailbreaking will bring some serious drawbacks.
The following are the requirements to remove MDM by jailbreaking
Step 1.

Download and install CheckraIn software on your pc.
Step 2.

Connect your iOS device to iProxy to SSH into it. You must be sure about the completion of the process.
Step 3.

Now "cd ../../" to complete the process.
Step 4.

Now "cd ../../" to complete the process and you will be in the root directory
Step 5.

Run "cd /private/var/containers/Shared/SystemGroup/", this step will enable you to delete MDM.
Step 6.

Restart your device after deleting the MDM.
Step 7.

Now install a new profile at remote management and enjoy a restriction-free mobile phone.

This is the way we can remove MDM by jailbreaking iPhone, but jailbreaking has some negative consequences. It may compromise the overall safety of the device, and it will also minimize the integrity of the device. In addition, jailbreaking may also bring various other complications. As jailbreaking has some drawbacks, therefore professionals prefer tools to remove MDM.
Part 3. Risks Caused By Jailbreaking iPhone to Remove MDM.
Jailbreak is cracking. After the phone is cracked, you can download the program and install it from the Internet. Otherwise, you can only download the software in the store, and the perfect version of the software in the store is charged. If you are jailbroken, you can download these from the Internet. The perfect version of the software can be installed and used. The following are the risks caused by jailbreaking iPhone to remove MDM.
The power consumption of the mobile phone after the jailbreak is 10% higher than that before the jailbreak
Deleting the app after jailbreaking may result in a small number of junk files.
The system permissions are very low. For example, we can't delete system programs, can't modify system files and settings, can't encrypt a program, can't use Bluetooth to send files, can't use third-party input methods.
It is not possible to change personalized programs such as themes, icons, and SMS ringtones.
It is not possible to download files directly in the browser using the mobile phone and to manage the files of the mobile phone.
When deleting the APP after jailbreaking, if too many plug-ins are installed, a small part of junk files may remain, resulting in unclean uninstallation of the APP. Furthermore, It may cause system instability. At the same time, we have high system permissions, we are also accompanied by the danger of system crashes. You can modify it, but you can't guarantee that it will always be modified correctly, so system-level software is better than lacking and not understanding. Due to the many drawbacks of jailbreaking, we should avoid this technique and use a reliable tool to remove MDM.
Part 4. How to Remove MDM Without Jailbreak?
Dr. Fone is a data recovery software developed by Wondershare, and it is the most efficient tool of its kind on the market today. This tool is the most widely used data recovery software and is appreciated internationally for its efficiency and recovery capability of up to 95% deleted/lost data. With this tool, we can easily remove MDM without jailbreak. If you are looking for how to remove MDM without jailbreak then Dr.Fone should be your first choice.
Dr.Fone is a desktop software that can be used with all iOS devices with Windows and Mac versions. The tool also allows you to carefully read the deleted files before restoring them. This is a preview function, which will let you know exactly what you want to recover, thereby reducing unnecessary storage space.
Professionals use this tool to remove MDM due to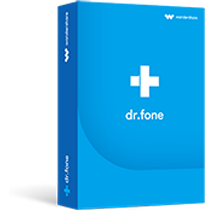 Dr.Fone Can Help You Unlock Apple ID in One-Click
Your iPhone will be unlocked within a few clicks, making it a very short and decisive procedure.
It removes MDM lock and other lock screen types without the use of iTunes or jailbreak.
All operations are 100% safe. No one other than you can access your account and data.
It is operable across all versions of the iPhone and other Apple devices.
2,985,172 people have downloaded it
Here is how we can use this tool to remove MDM.
Step 1.

Install Dr.Fone on your pc.

In the first step, you have to install and launch the application on your PC. After that, select Screen Unlock to continue the process.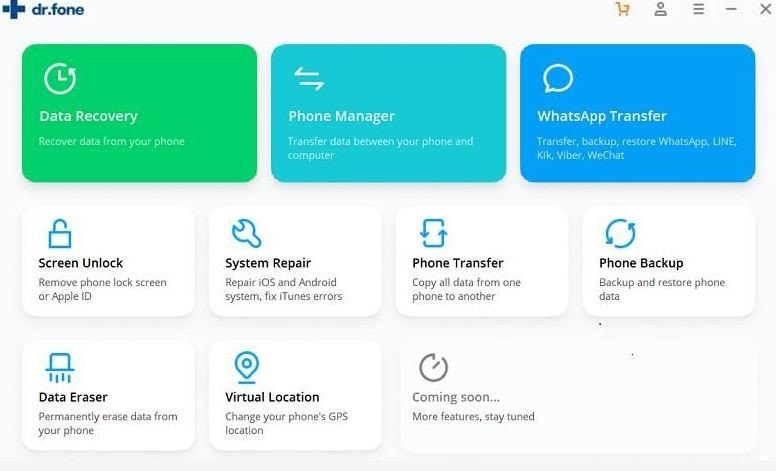 Step 2.

Select Unlock MDM iPhone

Here you will see different options. Select Unlock MDM iPhone from the given options to continue the process. You can choose other options if needed.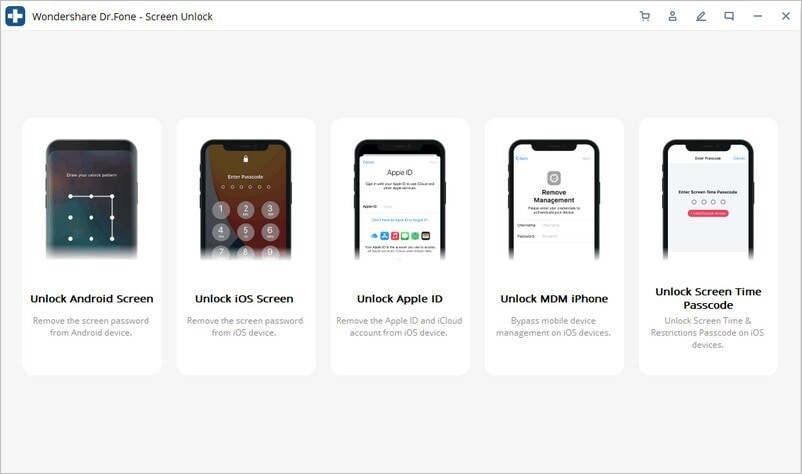 Step 3.

Remove MDM

Here You will be provided with 2 different options and you have to choose Remove MDM to continue the process, then click Get Start.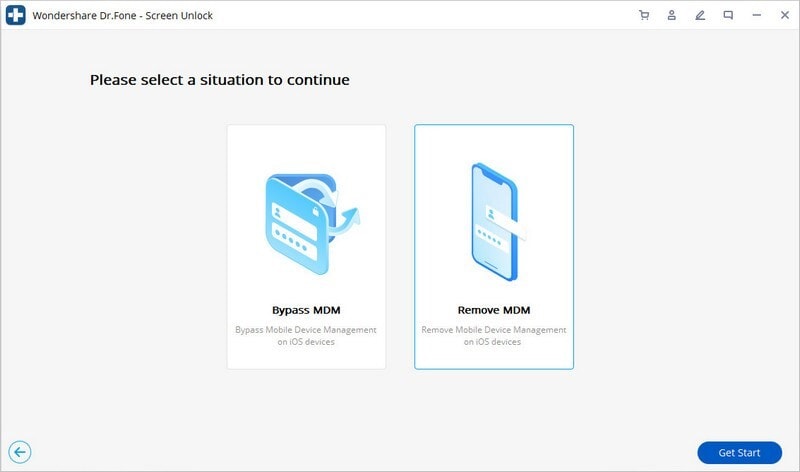 Step 4.

Now click on get started to continue the process. For confirmation just click on start to remove.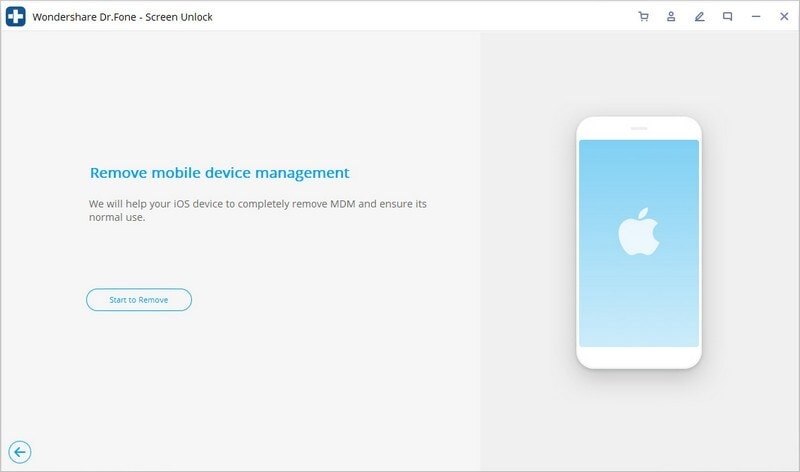 Step 5.

Now The tool will start the process of verification and you have to wait for few seconds.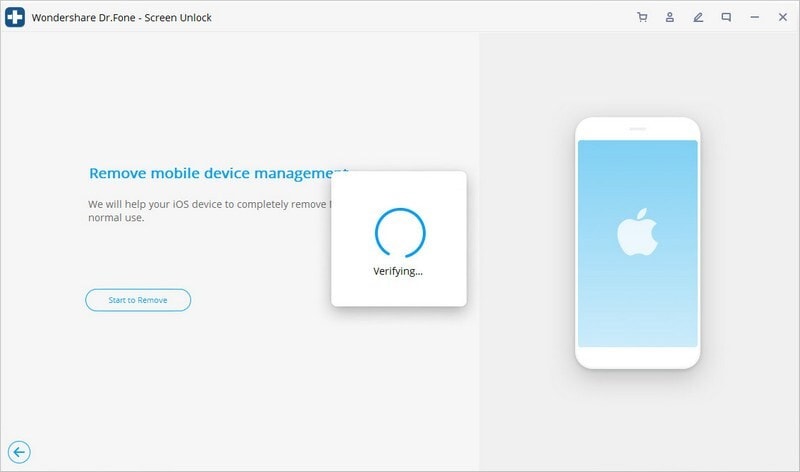 Step 6.

Turn OFF "Find My iPhone"

It is very important to turn off the option "Find my iPhone" to continue the process smoothly.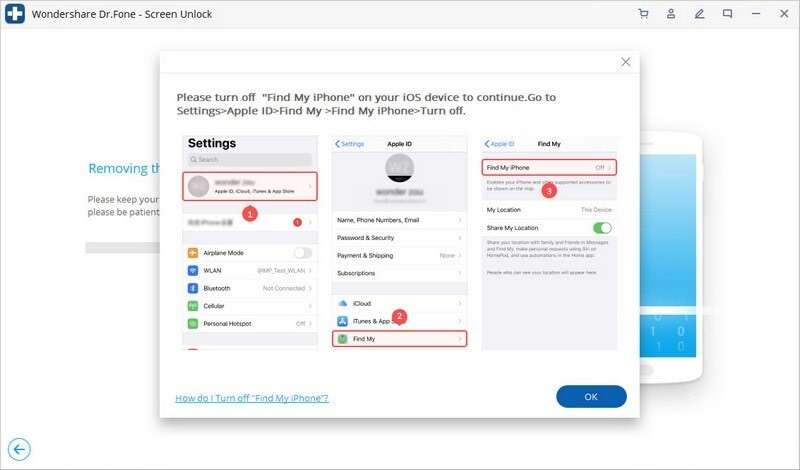 Finally, your iPhone is going to restart after a few seconds. The MDM will be removed, and you will be able to use your device in a normal way.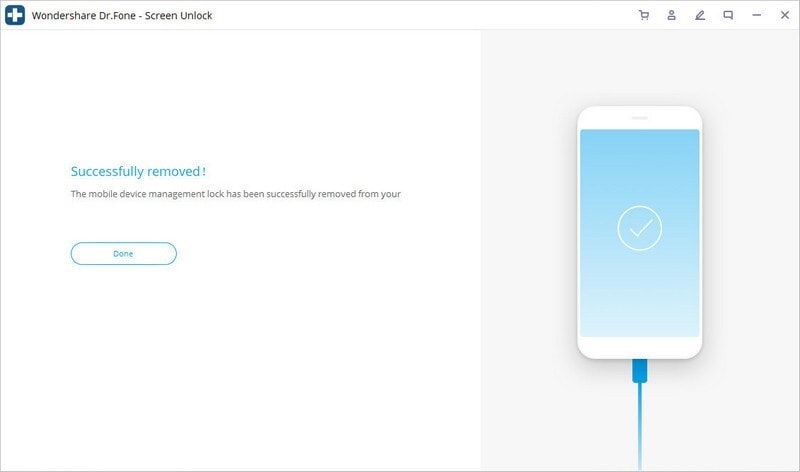 Conclusion
It is very easy to remove MDM without jailbreak via Dr.Fone. If you have this tool, then you don't need to worry aboutHow to Bypass MDM on iPhone? You can perform this operation efficiently with this tool. This is a reliable and user-friendly tool and therefore people prefer this tool.