When we purchase an iPhone through a carrier, the most common thing is that it only allows its own SIM cards. This guarantees that the owner of the iPhone doesn't change the SIM card.
However, if you're considering moving from your ongoing network provider to another on your iPhone 11/12, you might observe the lock on your device. Fortunately, unlocking iPhone 11/12 these days is usually a lot simpler. This guide has some potential methods for iPhone 12 unlocking. So, you will have the chance to unlock iPhone 12.
Part 1: How to Check the SIM-Lock in Your iPhone 11/12?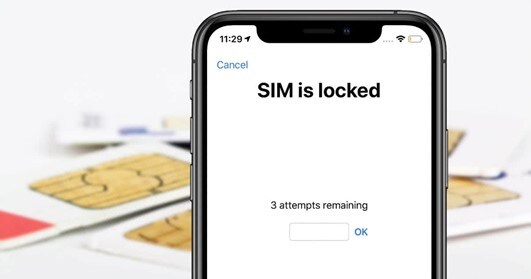 Most cells are locked to a particular mobile network carrier after buying. This keeps users from utilizing the device outside the country or with another provider. However, there are still cases where carriers help to unlock iPhone 11.
The simplest method for checking whether the iPhone has a SIM lock is by utilizing the Settings application. This strategy may not be the most reliable, but it works more often than not for older iDevices. Here's how:
From the Settings applications on your iPhone, tap the Mobile Data option.
Then click the Mobile Data Options. If the iPhone is in English (American), tap on Cellular > Cellular Data.
Then check for the Mobile Data Network/Cellular Data Network option here.
Assuming this option is there, your iPhone is unlocked. This option shows up mostly in locked iPhones.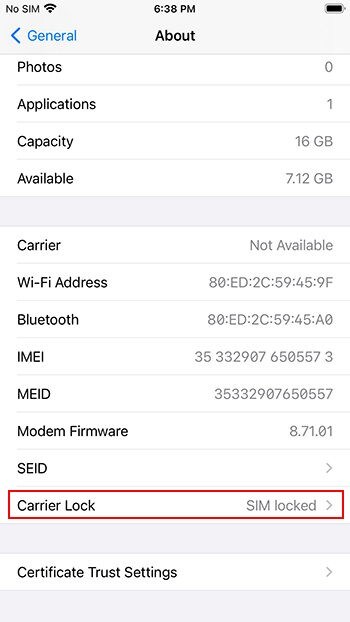 On the other hand, there is an alternative way to check whether your iPhone is SIM-locked. You can do so by getting a SIM card from another network.
Note: Do not use the SIM card that is currently working on your device.
After getting the card, insert it into your iPhone 11/12 to see if it's readable. If yes, your iPhone is unlocked, and you don't need to explore this guide further. However, if not, keep reading this guide to find a detailed solution for iPhone 12 unlocking.
Part 2: How to Unlock iPhone 11/12?
1. Contact your Carrier for Unlock Code
The primary option for you is to contact the carrier so they might unlock your iPhone. There are two reasons you need to do this:
If you have a SIM card from an alternate carrier.
If you need an extra SIM to utilize.
Unlocking the iPhone implies that you can use it with various carrier providers. In some cases, the iPhone is only limited to a single carrier. Then, at that point, unlocking the iPhone implies that you use it with all the other network carriers.
Sometimes, you would not switch carriers, and your iPhone is locked. You should contact that particular carrier. After the carrier affirms that the iPhone is unlocked, you should follow their guidelines. After the device unlocks, eject the SIM. Then, insert another SIM at that point, and the device will start.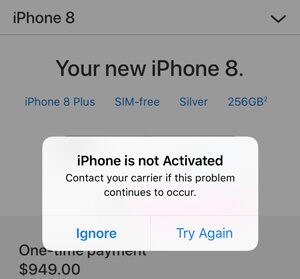 Before unlocking your iPhone, there are a few prerequisites that you should consider:
The iPhone should be enlisted with the company.
It shouldn't be lost, taken, or blocked by the company.
The record related to the iPhone should exist.
If an agreement was made to get the phone, it should be finished by paying in full.
If the iPhone is related to a canceled account, the total should be $0.
2. Some SIM-Unlock Websites
An option in contrast to reaching your carrier and requesting that they unlock the iPhone is to use an unlocking service.
Retailers in many countries will give you an unlock code for a small fee. You can likewise find online sites that will unlock your iPhone, yet they are only sometimes legitimate. Therefore, we would encourage against it. However, if you choose to use one, kindly ensure you read all the essential details before purchasing since they can amaze you with additional bills.
There are numerous online sites that you can search to unlock your iPhone carrier provider. Everyone has specific pros, and you should follow particular steps to unlock your iPhone. Some of these are:
AppleiPhoneUnlock
Cellunlocker
DoctorSIM
How They function:

You must enter your device's details when you go to one of the referenced sites. It includes your iPhone Model, current carrier details, IMEI number (Dial *#06# on the device to get it), your country of residence, etc.
From that point forward, click on the Unlock iPhone option.
Then pay for the service mentioned on their website; the entire process could require about 24 hours. Many free unlocking services say they are genuine, yet they are frauds and give nothing in return.
After the unlocking process, the site will send you an affirmation email, and you can then test it using WiFi or cellular data.

3. Try a SIM-Unlock Chip
SIM unlocking chip is a tool utilized to unlock iPhone 12 network lock. These SIM chips can be effectively found in stores online globally. The significant thing about these chips is how they can be used. The company will give you the most recent icci code to unlock the chip.
Regular microcontrollers control the traffic between the iPhone and the SIM card. So, this traffic needs to be modified and permit phones to use different networks. In such situations, we can utilize these SIMs to replicate the company's IMSI number and the confirmation key. These SIMs imitate the IMSI and verification of other networks. Accordingly, users can use them to get a new network.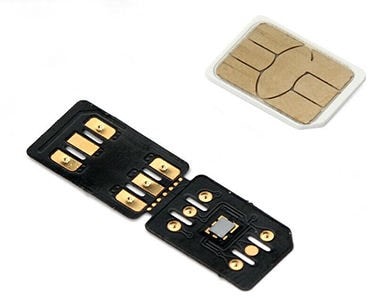 Part 3: User-Friendly App for iPhone 11/12 SIM Unlock
Dr.Fone-Screen Unlock
If none of the above strategies worked for you, you might need clarification about how to unlock iPhone 11. Dr.Fone-Screen Unlock (iOS) helps you with iPhone 12 unlocking without losing the data.
Regardless of your network, this iPhone SIM card unlocker of Dr.Fone can assist. Moreover, it can remove different iOS locks like screen passwords, Apple ID, Initiation Lock, and iTunes lock.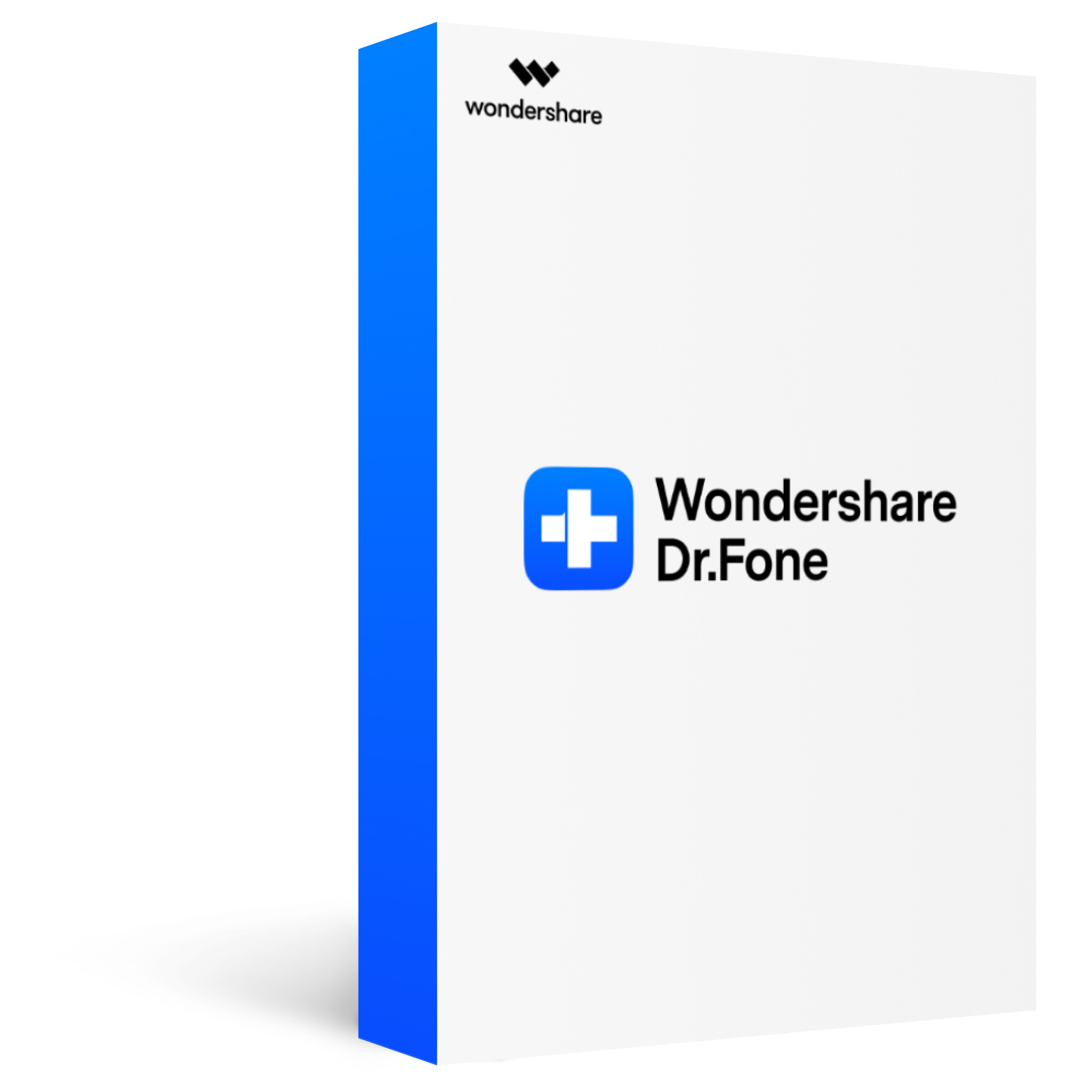 Dr.Fone - Screen Unlock (iOS)
Unlock iPhone SIM to Switch Phone Carriers Worldwide
2,985,172 people have downloaded it
Remove iCloud Activation lock without password/Apple ID in any scenario anytime.
Unlock your iPhone from any network in various scenarios.
Fix Your SIM Lock Problems within Minutes, such as SIM not supported, SIM not valid, etc.
Move to any network operator within minutes without data loss.
Support most carriers, T-Mobile, Sprint, Verizon, etc.
Step 1.

Open Dr.Fone on your PC effectively.

Continue to choose "Screen Unlock" from the options across the home page.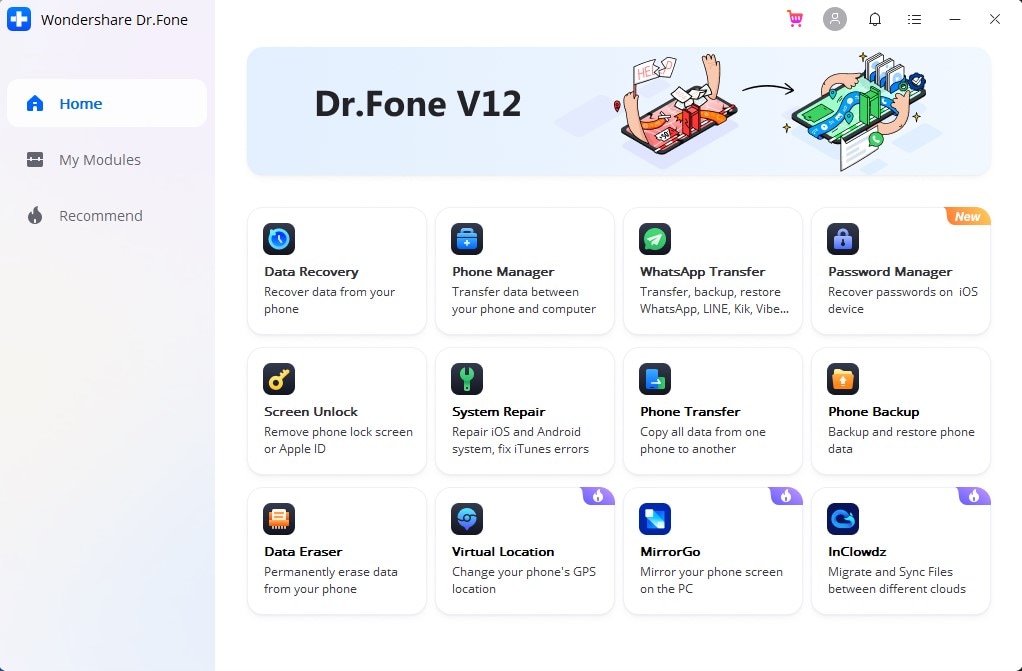 Step 2.

In the following window, you must choose the "Remove SIM Locked" option.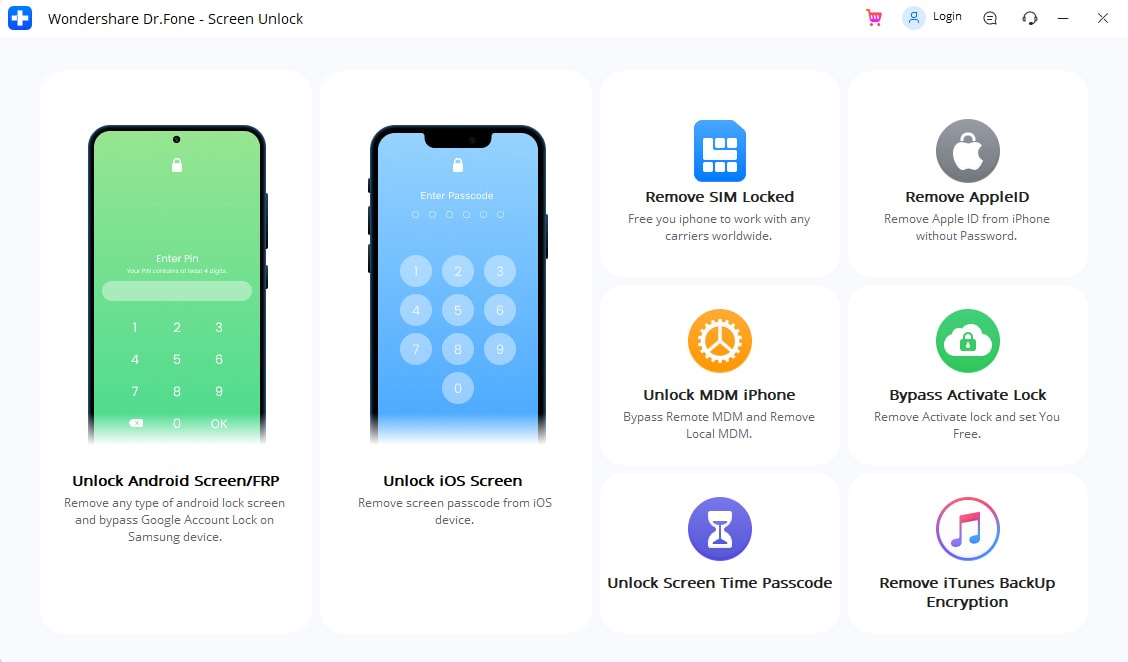 Step 3.

With your iOS device prepared for being SIM unlocked, continue to tap on "Start" to continue the process.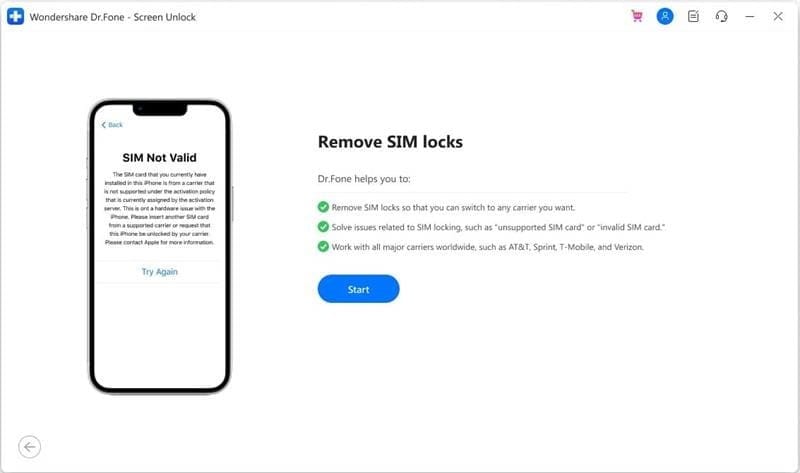 Step 4.

Following this, Dr.Fone recognizes the connected iPhone and gives a list of related data.

Confirm every detail and tap on "Unlock Now."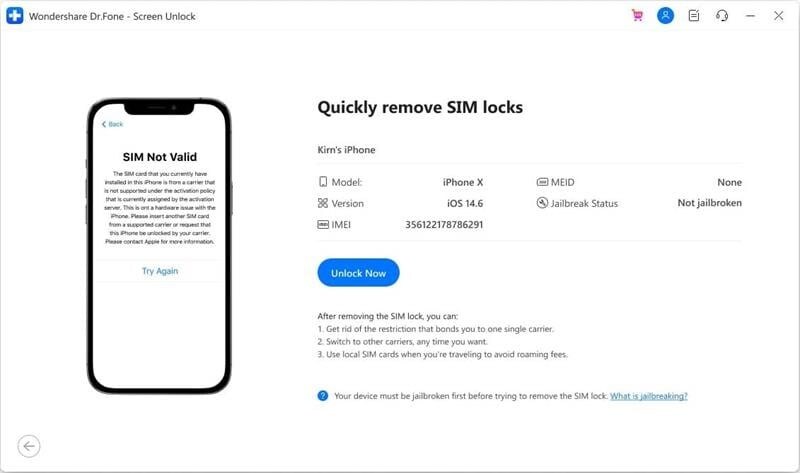 Step 5.

After that, you need to jailbreak your iPhone.

This step is for iPhone 5S to X running iOS 12.0 to 14.8.1. Consequently, you need to watch the video on their website or consult a guide to executing this process with practically no knowledge.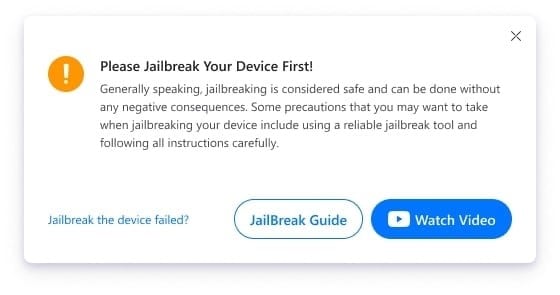 Step 6.

You have to do specific tasks on your iDevice.

First, eject the SIM Card from iPhone 11/12 and open "Settings." Next, continue into the "WiFi" option and tap "Forget This Network" on each connection you've connected. Once done, switch off "WiFi" on your iDevice and add the SIM card again. Then, click "Continue."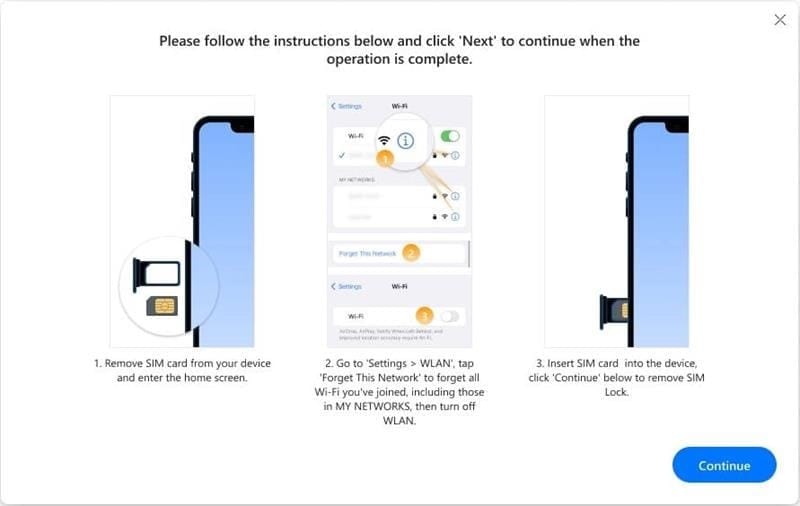 Step 7.

SIM unlocking will start now, and the progress is shown across the status bar.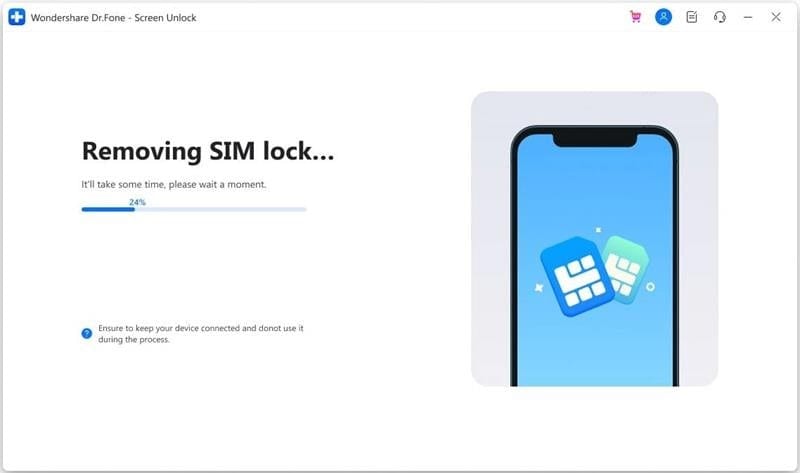 Step 8.

The device will effectively unlock at that moment, and every one of the limitations of SIM carriers is removed.

Click "Done" to finish up the SIM unlock process.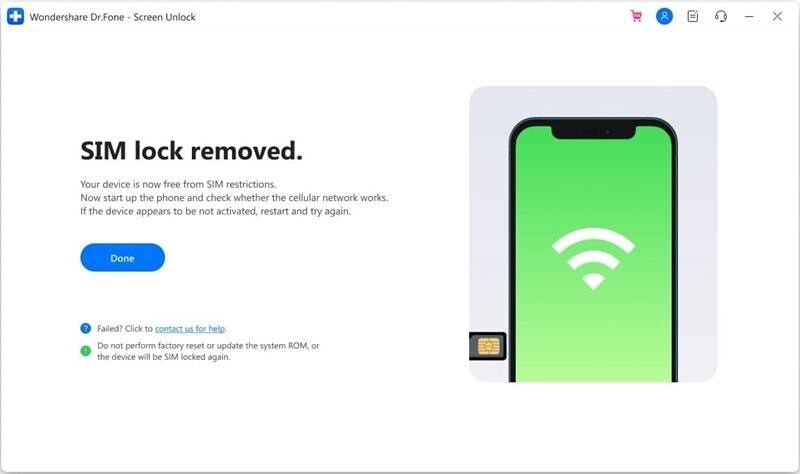 Congrats! You can utilize any network carrier and SIM now!
Rating from Trustpilot: 3.2/5
User Reviews: Users find Dr.Fone-Screen Unlock user-friendly and easy to use. It is indeed an all-in-one tool for all iOS needs. Moreover, someone with almost zero technical knowledge can also use it to unlock their SIM lock.
Pricing Plans: The 1-year license of Dr.Fone-Screen Unlock costs $49.95, which includes up to 5 mobile phones and one PC.
Supported iOS Versions: iOS 9 up to iOS 16
The Bottom Line
We have looked into different techniques that can be utilized to put unlock iPhone 11/12. Some strategies are brilliant, and some are customizable according to your budget.
However, our best strategy here is Dr.Fone-Screen Unlock. It has extraordinary features and is loved by users around the globe. So, we recommend you go for it if you need to unlock the SIM lock while keeping your user data safe.