All electronic devices are a source of ease and give a taste of how much positive impact technological advancement has infused into our daily lives. But as we all would agree, they aren't flawless and do come up with faults and error every now and then for different reasons. iOS gadgets like an iPad can get disabled all of a sudden leaving the user with questions such as "how do I Undisable my iPad?". However, the good news is that this kind of error can be fixed right at your home.
So, in today's article, we shall share with you some of the best methods that you can use easily to undisable your iOS device.
Part 1. How an iPad gets disabled?
An iPad is a beautiful gadget to own and use especially when it functions without any hiccups or errors as it does for most of the times. Well, however, as with all iOS devices, to prevent unauthorized access to your iPad, the device gets disabled after consecutive wrong attempts of unlocking the gadget in the below order:
The first six wrong code entries disable the iPad for just a minute.
The next consecutive wrong entry disables it for another five extra minutes
A final couple of wrong tries disables the iPad permanently.
Disabling of your iPad may also occur if your iPad has been stolen and someone is attempting to unlock it.
In fact, it is also possible in a house where a toddler is present who constantly likes to play with the gadgets in the house while unknowingly disabling the iPad while doing so.
Whatever the reasons may be, the possible disabling of your iPad is a concern and can happen to anyone. The good news, however, is that your iPad is not broken really when the "iPad is disabled" message starts to prevent you from accessing the device. Thus, there is no need to go into a frenzy as this problem can be easily fixed.
Note: Undisabling iPad will erase all the existing personal files and data on the device and if these files have not been backed up, they might be gone forever.
So, when you plug in your disabled iPad to a computer that you have previously synced it with, ensure that you sync the device once again before you try to undisable your iPad.
Part 2. How to Undisable an iPad with iTunes?
Here are the steps to be followed on how to undisable an iPad when working with iTunes. To use this method successfully and back up your iPad with iTunes, your device must be synced to iTunes on this computer before it was disabled.
Step 1: Connect your iPad to computer
To start, connect your iPad to a computer device with which you have previously synced your iPad. If you have not synced to that computer before, you will be asked for a passcode, so this method might not work for some users.
Step 2: Back up iPad
After connecting your iPad to your computer with a USB cable, launch iTunes and simply wait for the program to back up your device so that you can safely restore your device from that backup file.
Step 3: Restore iPad
After the backup process has finished, click on the summary tab. On the setup screen, click on "Restore iPad" option and select the latest backup version. This will undisable your iPad and restore all your files.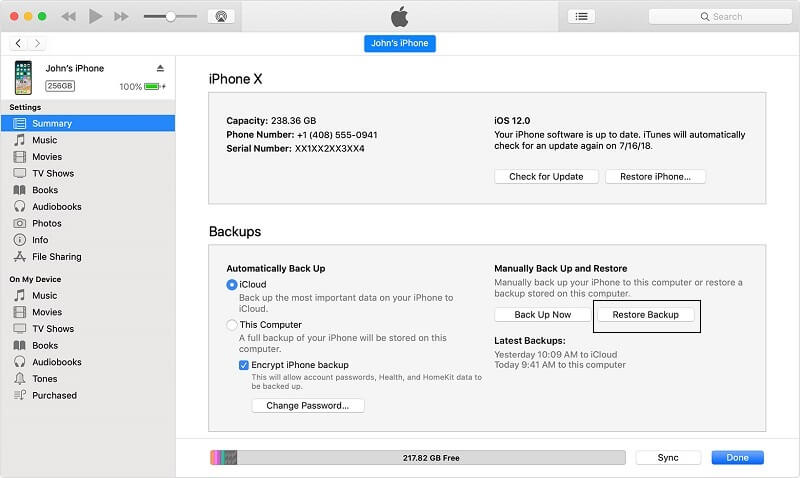 Learn more tips about How to Restore Locked iPad here.
Part 3. How to undisable an iPad in Recovery Mode
In case you have not backed up or synced your iPad to your laptop before, you can use the Recovery Mode to undisable your iPad by following these steps.
Step 1: Connect iPad to computer
First of all, connect your iPad to a computer that has iTunes installed using a functional USB cable.
Step 2: Boot iPad into Recovery mode
In order to undisable your iPad without using a previous backup on iTunes, you have to boot the device into Recovery mode. You can do so by pressing and holding the Home and the Power button until the recovery screen is displayed.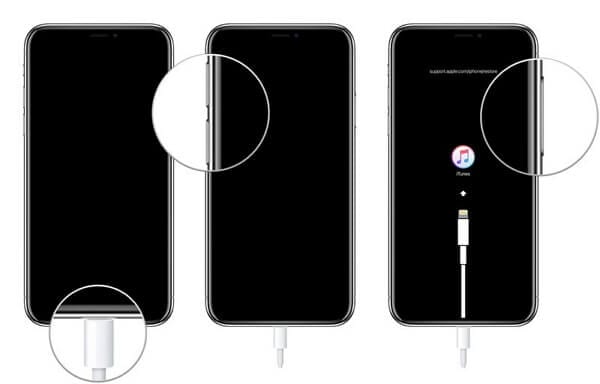 Step 3: Restore iPad
Once the iPad is in DFU mode, iTunes will display a message about the device in need of an update or restore. Simply click on the "Restore" button to download and restore your device from the internet. Once the restore has finished, your iPad would have been undisabled.

Note: This method will erase all files from your iPad and restore it to factory settings so all personal files will be lost.
Part 4. How to Undisable an iPad with Find My iPhone
Find iPad is an app embedded in all Apple iPads that can be used to track a lost iPad, lock the device, or even completely erase its content.
Step 1: Login to iCloud
Open an Internet browser from an Internet-enabled device and head over to https://www.icloud.com/ to log in to your iCloud account using your Apple ID.
Step 2: Select the device
Now, click on "Find My iPhone" icon from your iCloud page and you will be taken to another page to select the device that you want to track or find. Simply select your iPad from the page.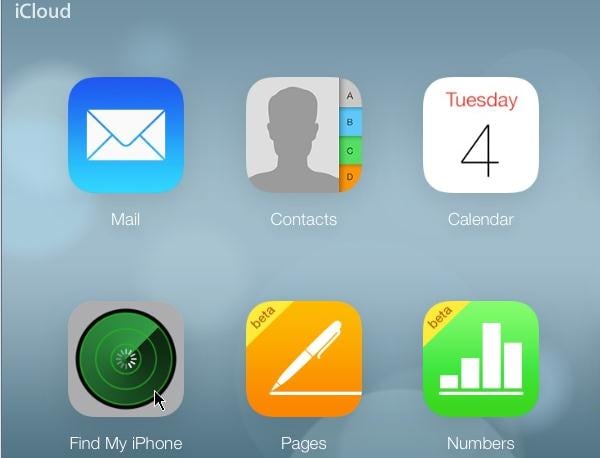 Step 3: Erase the device
Once your device has been displayed, you will see options to Play a Sound, Lock the device or Erase the device. Select the "Erase iPad" option and your iPad will be remotely undisabled and restored to factory settings.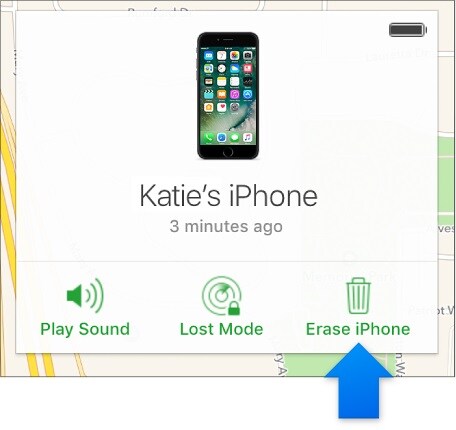 Note: This method can only work if you have previously activated the "Find iPad" option on your device before it was disabled. Remember, it will also wipe all the data from your iPad.
Part 5. How to Undisable an iPad without iTunes
The use of iTunes to undisable an iPad might not be the best option. But with a third party app like dr.fone - Screen Unlock (iOS) , undisabling an iPad without iTunes becomes a lot easier.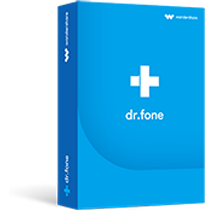 Undisable An iPhone/iPad Without Any Hassle
Remove 4-digit / 6-digit passcode, Touch ID & Face ID on iPhone/iPad.
Easy and click-through process. No technical skills required.
Fully compatible with iOS 12 and iPhone XS/XR.
2,985,172 people have downloaded it
So, for everybody out there with a disabled iPad, we will be looking into how to undisable iPad without iTunes i.e., by making use of dr.fone - Screen Unlock (iOS) in this article.
Step 1: Connect your iPad to computer
First, you need to download and install dr.fone from the official website and install it on your Mac or PC. Then, launch the dr.fone - Screen Unlock (iOS) and on the home screen of the program, click on the "Unlock" option.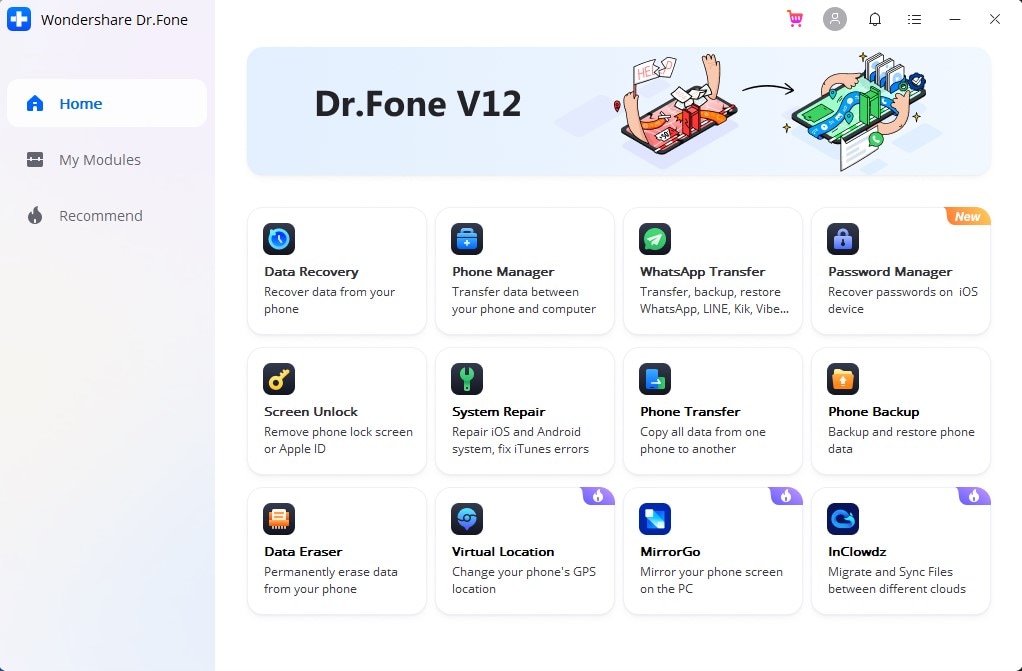 On the next screen, you will be prompted to connect your device to the computer. Now connect your iPad to your computer with the use of lightning USB cable recommended for your device and afterward, click on the "Start" button
Step 2: Boot iPad into DFU mode
Before the program can have access to your iPad to fix the disabled device, it must be booted into DFU mode. So, on the next screen of the program, you will be provided with instructions on how to boot your device into DFU mode since booting devices into DFU mode vary with different OS versions.
In order to boot your iPad into DFU mode, simply press and keep holding the "Home" and the "Power" buttons of your device simultaneously until the recovery screen is displayed on your device.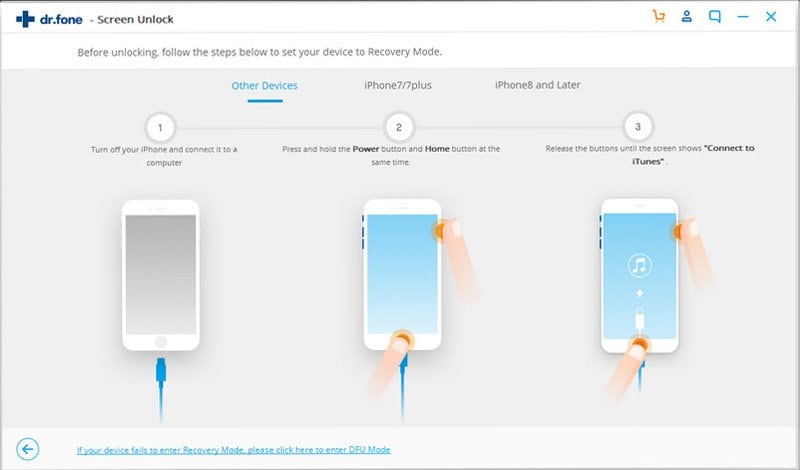 Step 3: Download iPad firmware
Once you have successfully booted your iPad into DFU mode, the program will display a page showing your device information to search and download the appropriate firmware that will be used to fix your iPad.
Ensure that the information displayed is correct, if not, input the correct one and then hit the "Download" button. If you have the firmware downloaded on your computer already, click on the "Select" button to navigate to its location on your computer and select it.
Ensure that you are connected to a stable internet network to download this firmware. You should see a download progress screen.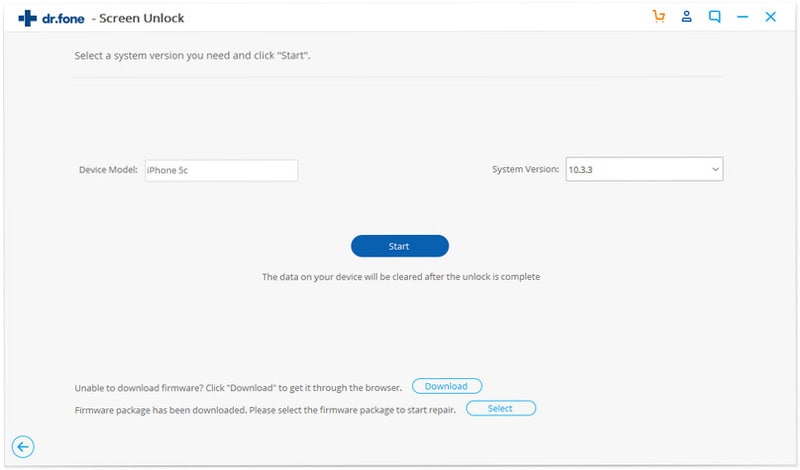 Step 4: Unlock your iPad
After the download of the appropriate firmware, click on "Unlock Now" to move to the next screen.
On the next pop up window, type in "000000" as the passcode when prompted after which you can click on "Unlock", and then leave the rest to dr.fone to start fixing your disabled iPad.
In a few minutes, the unlock process should be done and you will be welcomed with a success screen. At this point, your device should now boot up normally without the "iPad is disabled" message.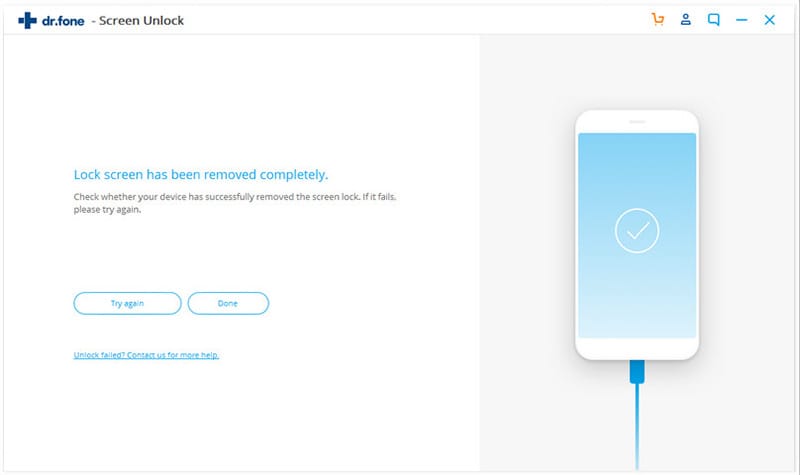 The use of dr.fone to unlock disabled iPad will still erase all files on the device, but it will be usable again.
There you have it, how to undisable an iPad should not be a big task anymore for those of you who have read this article. You can do it using iCloud or iTunes, but it will be a longer, more time-consuming option. The best solution clearly is to use the wonderful dr.fone - Screen Unlock (iOS) instead.
Conclusion
So, what would you do if you were to end up with a disabled iPad? Would you opt for the conventional routes of using iCloud and iTunes or opt for a better, easier way with dr.fone - Screen Unlock (iOS). Let us know in the comments.