As you all know the iPhone XS comes with several brand new features. So, as expected the new model has come up with advanced security features with faster Face ID. To keep the device out of the reach of strangers, people enable both passcode and Face ID security feature on their device. Though these are exciting features, there have been reports of people struggling to use them. Some users have reported problems with their passcode and Face ID technology, wherein their iPhone XS won't unlock if they have forgotten the Passcode. However, with the right solutions, it is possible to bypass this security system, so that your phone does not get locked out ever.
Therefore, we will be discussing with you the best ways on how to unlock iPhone X after you have forgotten its passcode.
Part 1: How to unlock iPhone XS with unlock tool
Our first solution is a third-party software called dr.fone - Screen Unlock (iOS). This by far will be the right tool to deal with your issue if the device is locked and there is no other way to look around. This feature is specifically designed for unlocking iOS devices that have been locked down. If you ever find yourself in a situation where you cannot remember the passcode, just use dr.fone to unlock it.
Want to know how to unlock iPhone XS without passcode with this tool? Well, it is a very simple process that you will finish in no time.
Step 1 – First of all, connect your iPhone XS via USB. Select the 'Unlock' option.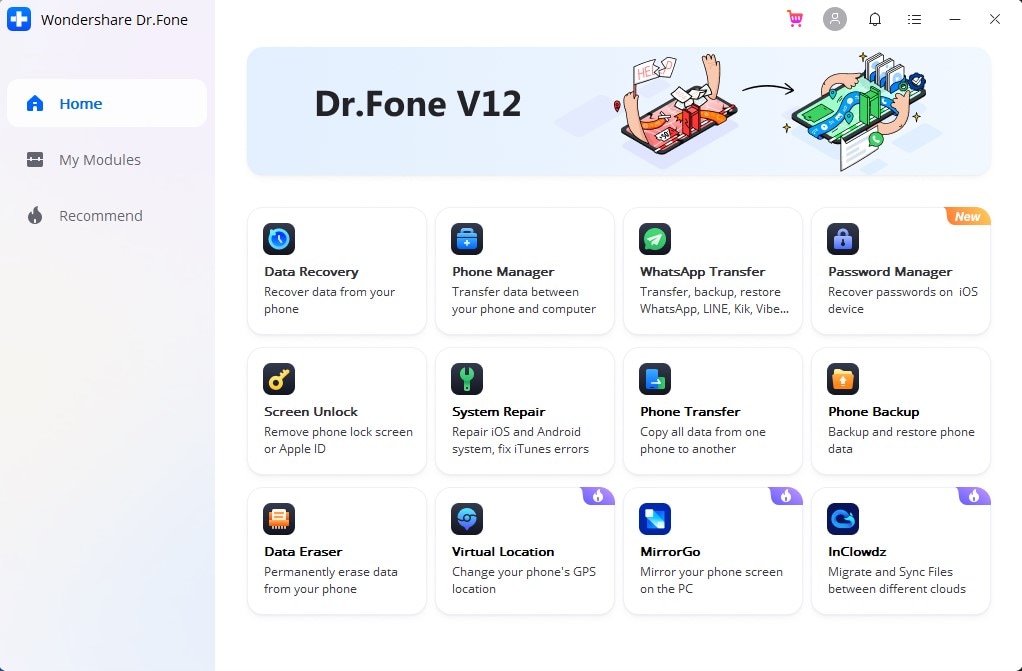 Step 2 – You should get the screen below, asking you to start the unlock process.
Step 3 – You now must reboot your iPhone in DFU mode. dr.fone will give you instructions on how to reboot the phone in DFU mode. However, all you have to do is turn off your phone, then press the Volume Down and Power button simultaneously for 10 seconds. Release the Power button and keep holding the Volume Down button until the device starts booting in DFU mode.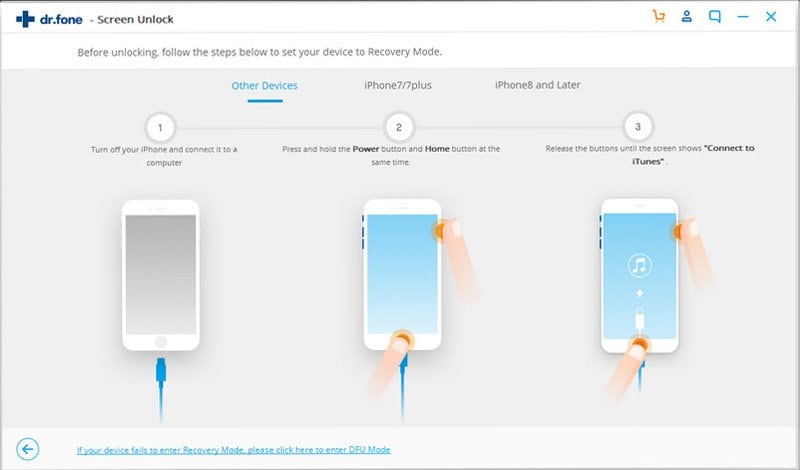 Step 4 – Now you must download the firmware for your iPhone, but you have to confirm your iPhone XS model. Make sure the phone generation and iOS version are correct. If not use, the dropdown lists to select the correct versions. Then, click on 'Download' to get the required firmware.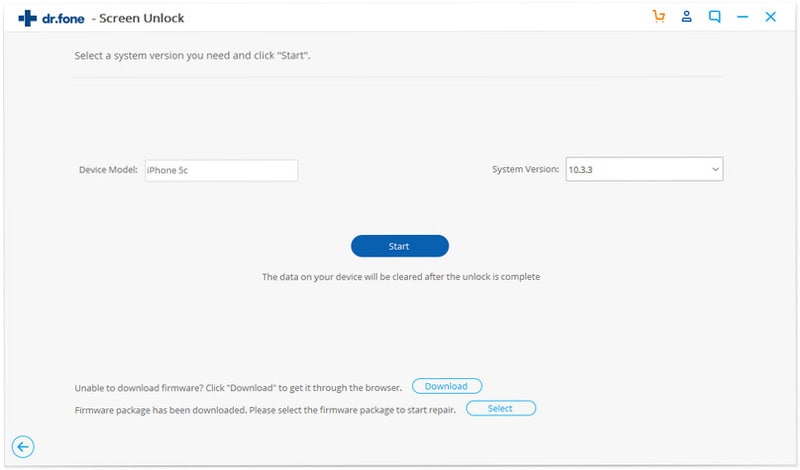 Step 5 – You can now get to unlock your iPhone XS, after you download the firmware, click on 'Unlock Now'.
Step 6 – It will take a few minutes for the iPhone to get unlocked.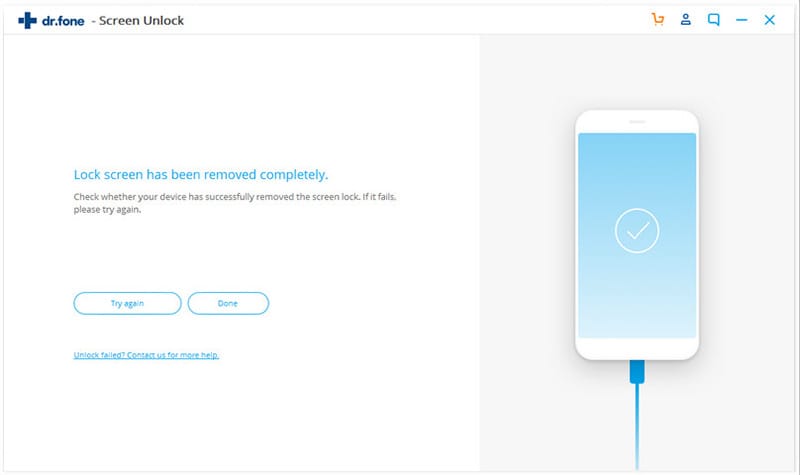 It is important to note that bypassing the passcode means wiping data from the iPhone. Sadly, there is no solution for bypassing the passcode without wiping data. However, dr.fone – Screen Unlock (iOS) is an excellent tool because it keeps the process simple. dr.fone is reliable because it comes from the dr.fone suite, which has been praised for its reliability, usability and ease of access. Furthermore, with dr.fone you can save time because the entire unlocking process of iPhone XS begins and ends with two clicks. It is great software, especially for those who are not familiar with technology and need a simple, accessible tool to get the job done. Interested in trying dr.fone? Visit the official website to get more information.
Part 2: How to unlock iPhone XS by restoring with iTunes?
Now for those of you who have locked your iPhone XS and do not want to make use of a third party software, can use iTunes to bypass the block completely. However, please note that if you choose iTunes then you will end up erasing your data. This is because the only way to bypass the lock without a password is to reset it to default mode and to restore an iPhone XS to default settings, you need to use Recovery Mode in iTunes.
To use this method, you need to turn off the 'Find My iPhone' function, within the iPhone itself.
Here is how you can unlock iPhone XS without passcode or face id using iTunes. Just follow the steps outlined below.
Step 1 – To start, open iTunes and plug in your USB cable only.
Step 2 – Now, take your iPhone XS and force restart.
For that, first take Volume Up button, then Volume Down button. Press and quickly release them one by one. Then, you need to hold down the Side Button, keep on holding till you see the recovery mode on the device.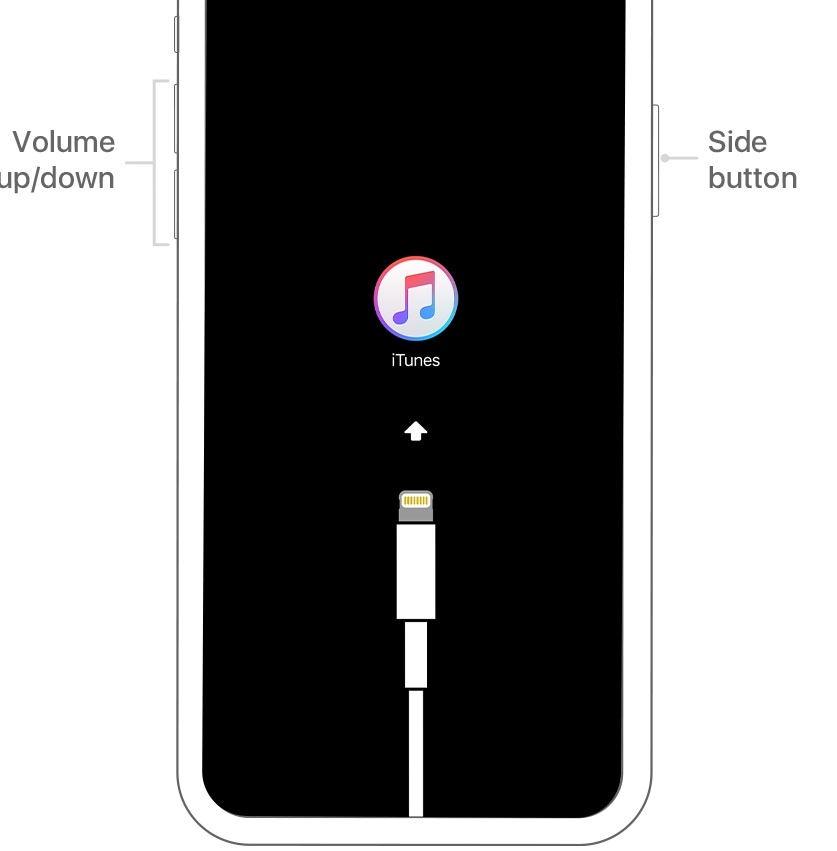 Step 3- On iTunes, you should have a dialog box informing you that you are in recovery mode. Click on 'Restore' to being the restoring process.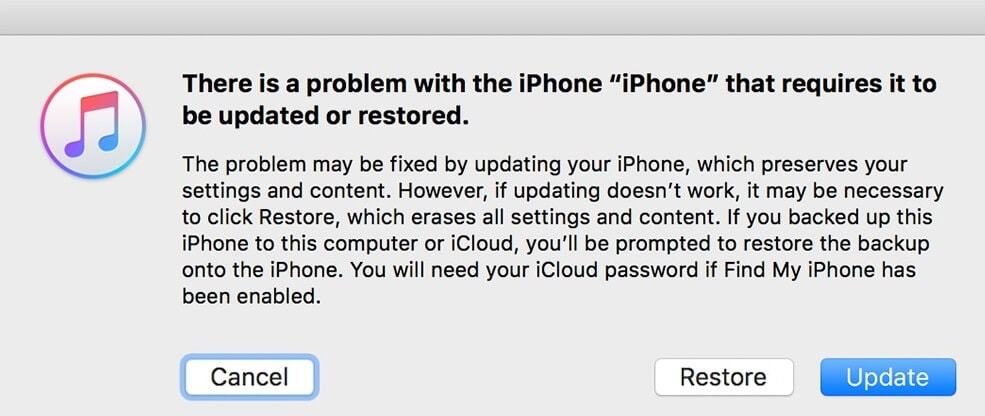 The Recovery Mode method is effective but there is one disadvantage which is that the data will get wiped out from the iPhone device completely. To mitigate the loss, you should place all your content on an iCloud account.
Part 3: How to unlock iPhone XS without passcode using iCloud?
The third method on our list to unlock iPhone XS is by using iCloud. Well, you all are aware that iCloud is great for backing up contacts, videos, photos and other important information. But did you know that you can use iCloud to unlock your smartphone if the iPhone XS won't unlock? This is useful for those who implement a passcode on their iPhone but cannot remember it. So, if you have an iCloud account, you can use that account to unlock the iPhone XS.
Step 1 – First, go to the official the iCloud website and use your Apple credentials to log in.
Step 2 – Now, click on 'Find My iPhone' services.
Step 3 – You will get a list of all the devices connected to your account.
Step 4 – Once you click on the 'Erase' button, you will get a security question to confirm your choice.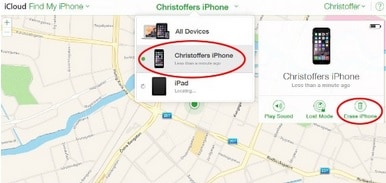 Note: There is one disadvantage to this method. You need to have an iCloud account, and you may lose your content. Although later, you can restore the content with previous backed up data.
Part 4: iPhone Lock Tips & Tricks
In this section we have provided some tips on how to unlock iPhone if you forgot passcode and also some important tricks for device security and how to deal with it. You can follow these tips to avoid any issue with the iPhone XS unlock features like Face ID and passcode.
1 – Hold the iPhone at the right distance: We found that the Face ID works best when you keep the iPhone XS from 10-20 inches from your face. We are not sure why it works that way but that is the ideal distance we found.
2 – Disable Attention Detection: There may be occasions when you cannot make eye contact with your iPhone, for example, when you are driving. Hence, you need to disable Attention Detection to unlock an iPhone without making eye contact. To disable the system go to Settings > General > Accessibility > Face ID & Detection and Disable Attention Detection.
3 - Keep the Sensor Clean: The sensor is located in the notch and can collect dust over a period of time. Hence, you need to keep the lens clean using a microfiber cloth.
4 – Don't Wait for the Animations: It's tempting to wait for the padlock animation to complete before using the iPhone but that's only a waste of time. Face ID is an invisible system that is not dependent on an animation. You can simply swipe near the bottom and the authentication will be complete once you reach the Home Screen.
5 – Avoid Sunlight: If you are having a hard time running Face ID there is a chance sunlight is disrupting the system. Try changing the angle or going to a place with no sunlight.
6 – Don't use Sunglasses: This may seem obvious but there are certain situations where we use sunglasses and forget we have them on. As you can imagine, sunglasses block the face and prevent you from unlocking the iPhone using Face ID.
7 – Keep a Passcode, just in case: There may be occasions when Face ID does not work. In such cases, it is best to have a backup security method like a passcode. There are moments when Face ID can fail to recognize you, even if you are the owner of the iPhone. In such cases, the match quality will be higher, if you enter a passcode immediately, Face ID will take the incident into account.
8 – Notification Preview: Unlocking the Face ID system can be a frustrating experience. These users should enable notification preview. This feature allows you to see what messages you received without unlocking the phone itself. To activate notification preview go to Settings > Show Previews > Always.
9 – Reset as a Solution: If you are having problems with Face ID, the best solution is to simply reset the system. Go to Settings > Face ID and Passcode > Rest Face ID. Follow the onscreen instructions.
10 – Fastest Unlock Method: The fastest way to unlock the iPhone XS is to Tap the Wake method. Just tap once near the bottom of the screen and start swiping quickly.
Conclusion:
Overall, we love the new Face ID and passcode technology that Apple implemented for iPhone XS because it's a great addition to security. However, because the technology is brand new, we think people like you or we will take time to get used to it. While that happens there will be mistakes, like you can be struggling to unlock their phones using Face ID. Hence, the reason we wrote this article was to provide you solutions on how to unlock iPhone XS without passcode. There are plenty of ways to fix problems related to passcode/Face ID. You just need an iCloud account, iTunes or a suitable third-party software like dr.fone to resolve your issues.