Part 1: How to Backup iPad to iCloud
Setting your Apple devices to back up automatically to iCloud is a great way to ensure your information is safe, just in case the unthinkable happens and you find your iPad floating in the bath or left on the train by mistake.
Step 1. The first thing you'll need to do is go into 'Settings'
Step 2. Next, select 'iCloud' from the menu on the left hand side.
Step 3. Now you're in the iCloud settings you'll have lots of different options of things you can back up, including your bookmarks, notes and contacts. Have a look through the options and select the things you want backed up in iCloud, any you're not interested in can be deselected.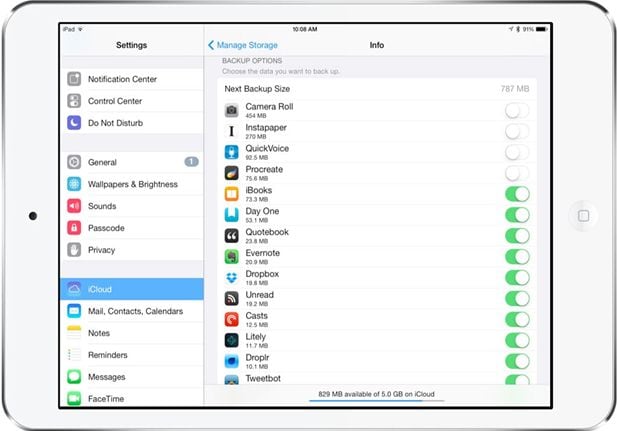 Step 4. After choosing what you want to back up, select 'Storage and Backup', which takes you into the settings to customise your back up. Under the 'Backup' setting you can choose whether you want the back up to be automatic or not. Choose 'On' to ensure your iPad is backed up regularly.
Part 2: How to Restore iPad from an iCloud Backup
If something goes wrong with your iPad and you lose your data, it's easy to restore the device using an iCloud back up.
Step 1. Reset your iPad
To reset your iPad you'll need to open up the 'Settings' option and scroll down until you see the 'Reset' option. Next, select 'Erase All Content and Settings', which will wipe your iPad.
Step 2. Set up your iPad
Once your iPad has been wiped you'll be taken to the welcome screen you saw when you first switched on your iPad. Follow through the set up options and you'll be given the option to restore your iPad from a previous back up.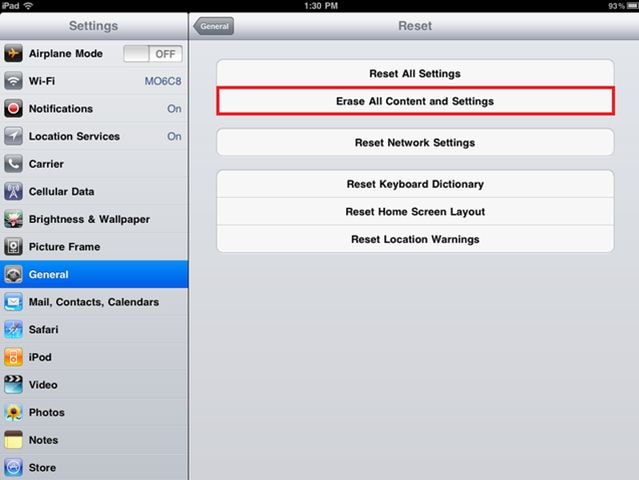 Note: You'll need to be connected to WiFi to be able to restore from a back up.
Step 3. Restore your iPad
Next you'll see a screen that displays your iPad back ups in iCloud, simply choose the back up you require and your iPad will get to work. Once it's done, all you need to do is download any apps that are missing and you're done!
This process can take a little while so be patient, as these files can be pretty sizeable.
Part 3: How to Check the iCloud Backup of iPad
Once you've chosen your iPad backup settings you'll want to ensure the backup has taken place correctly, for your own peace of mind. Luckily, it's a really simple process.
To do this grab your iPad and select the 'Storage and Backup' option from the 'iCloud' settings and scroll down to the bottom of the page. Once you've scrolled down check the date and time of the last back up - if it just displayed a time it means iCloud has performed a back up that day, so your back ups are working as they should be.
However, if it displays a past date then iCloud hasn't taken your new settings into account yet. Don't worry, though, you can action the back up manually by selecting the 'Back Up Now' option to force a back up and ensure your iPad is correctly backed up with iCloud. For further details about the detailed content of iCloud backup of your iPad, you can read the full guide of iCloud backup extractor to check your iCloud backup content in steps.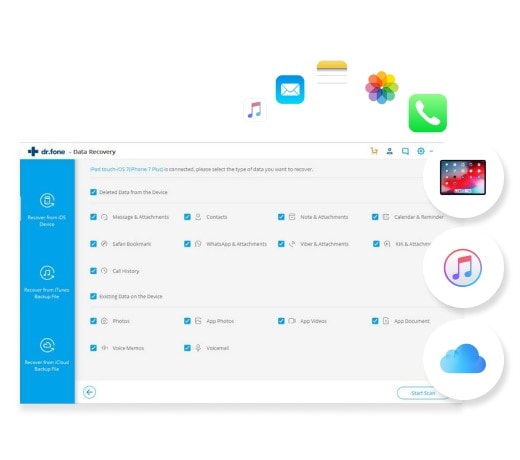 Anyone can handle it to download and extract iCloud backup files on Mac.
3 Recovery Modes: Allows to recover data directly from iPhone, extract iTunes backup and download iCloud backup.
Up to 18 File Types: Recover lost text messages, iMessages, contacts, photos, videos, notes, etc.
Various Data Loss: Retrieve data lost for deletion, factory settings restore, jailbreak failure, iPhone lost or broken, etc.
Preview: Lets you read and preview found data before recovery.
Flexible Recovery: Selectively recover any item you want from iPhone, iTunes and iCloud backup files.