You want to go to that awesome café you went with your friend months ago, so you decide to get the address your friend sent via Facebook Messenger back then. You can't seem to find your message trail with her in the message list and she had recently decided to go for a yoga retreat. What do you do? This guide will show you how to search deleted Facebook messages, how to block Facebook messages on iOS and how to hide the Facebook messages you don't want to see.
Part 1. How to Search Deleted/Lost Facebook Messenger Messages on iOS Devices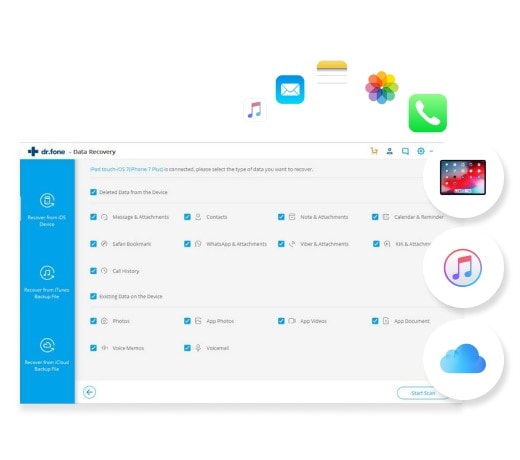 When you can't find your message trails in Facebook Messenger, it could mean that you had deleted or archived the conversation. You can always retrieve archived conversations easily but deleted ones are erased from your Facebook Messenger's memory. Worry not, you can always use dr.fone - Data Recovery (iOS) (iOS 10.3 supported).
Step on How to Get Back Deleted Facebook Messages on iOS (Including iOS 10.3 and iOS 9)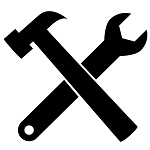 What You Will Need:
A Computer;
dr.fone - Data Recovery (iOS)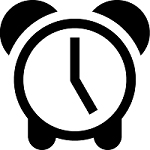 Time Required:
Times will vary according to the file's size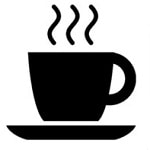 Difficulty:
Easy
Step 1. Connect Your iOS Device to Your Mac
Using a data cable, establish a connection between your iOS Device and Mac. Run the program and you should be able to see the recovery options on top of the window. Choose "Data Recovery" menu and navigate to "Recover from iOS Device" window.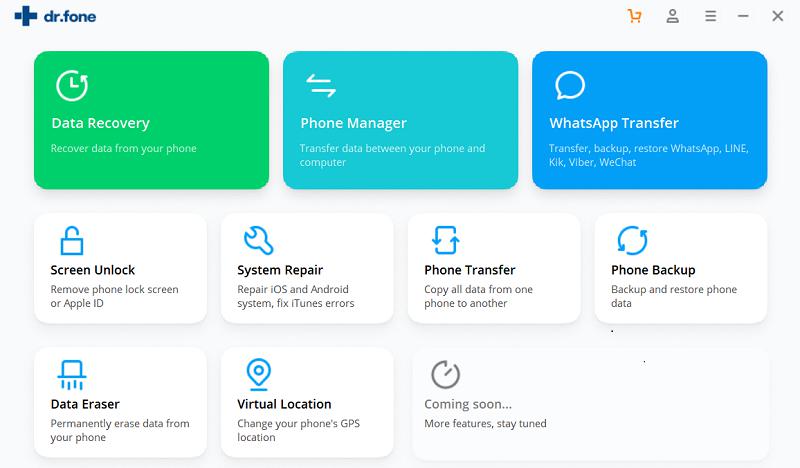 Step 2. Search for Deleted Facebook Messages on iOS
In this window, you can choose the target file types in "Deleted Data from the Device" column. Then click "Start" button on the bottom of the window. The program should start scanning your phone.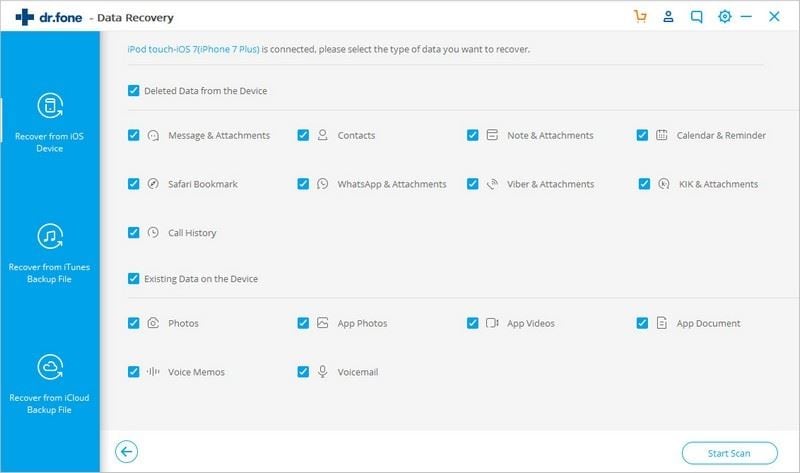 Step 3. Choose the Facebook Messenger Messages to Recover
Once scanning is completed, the program will show you the list of available data that you can recover. Scroll through until you find the Facebook Messenger messages that you want to recover – you can preview the content at this stage. Once you have identify which message(s) you want to recover, highlight them and click the "Export to Computer" or "Restore to Device" button.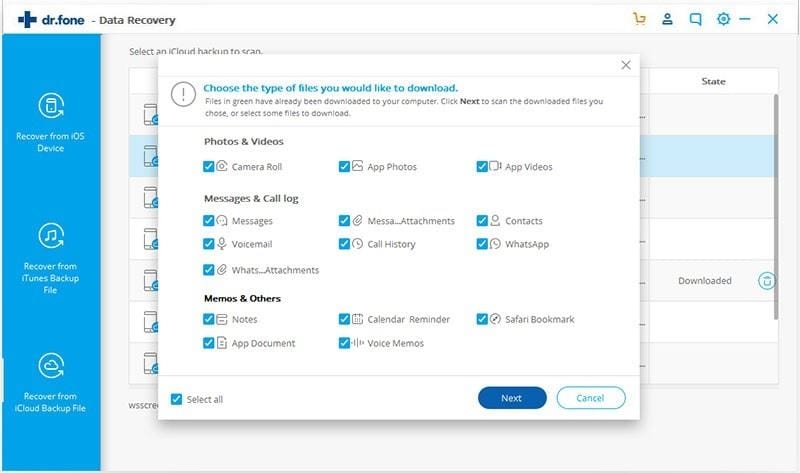 Part 2. How to Hide Facebook Messenger Messages On iOS Devices
To read your old Facebook messages via the Facebook website without scrolling through your entire history, there are a few different methods you can try:
Step 1: Choose the Facebook Messenger message to archive
Open your Facebook Messenger app and click on the "Messages" tab and find the message trail that you want to archive.
Step 2: Initiate archiving
Swipe the conversation to the left until the "Archive" button is revealed. Click on the button.
You will still be able to access archived Facebook Messenger messages via the Facebook website. Go to "Messages" and scroll down until you see the "View: Archived" link.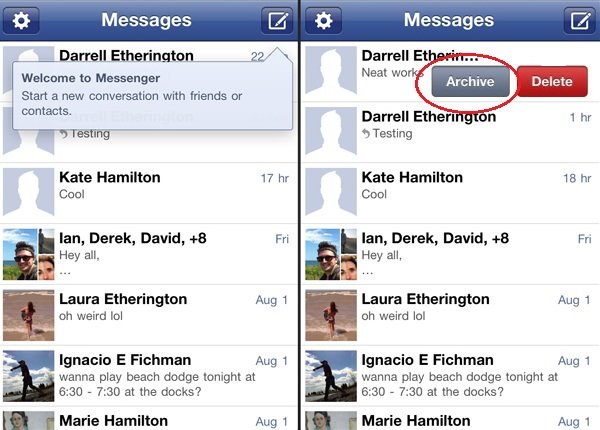 Part 3. How to Block Facebook Messenger Messages On iOS Devices
There are many reasons you would not want just about anyone to reach you via Facebook Messenger – your weekdays are occupied with school or work, you do not like to be friendly with the office stationary supplier, or you just do not like conversing with the person. It is common for social media platforms to have their standard user settings. If you would like to limit the amount of conversation with a certain person, here are two ways you can do so.
Method 1: Block Facebook Friend
To keep your Facebook friends from messaging you on Facebook Messenger, follow these steps.
Step 1: Open the Conversation with Your Facebook Friend
Click on the

icon on the upper-right corner of your conversation. Once clicked, an option ribbon will appear. Click on "Profile" and the app will direct you to your friend's profile on the Facebook app (if installed) or website.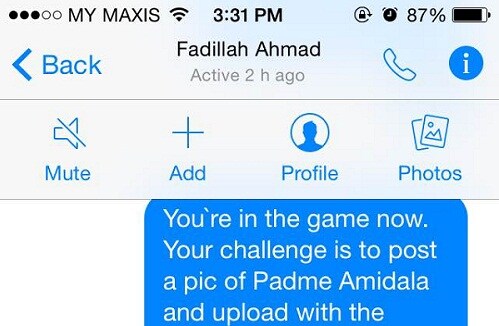 Step 2: Block friend
Once you are in their profile page, click the

button. This will reveal a drop down menu. Click on "Block" to start blocking your friend from sending you messages.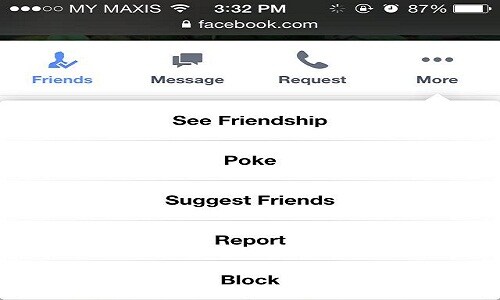 Method 2: Determine Who Can Contact You via Facebook Messenger
When you install Facebook and Facebook Messenger, there is always the option to sync your Facebook database with your iPhone's Address Book. When this happens non-Facebook friends may contact you by searching for your phone number. If you only want your Facebook friends to contact you via the Messenger app, you will need to employ the "strict filtering" setting to your account. We have detailed below how this can be prevented.
Step 1: Log into your Facebook account (mobile app or website)
To start filtering who can find and contact you, log into your account and go to the "Settings" page.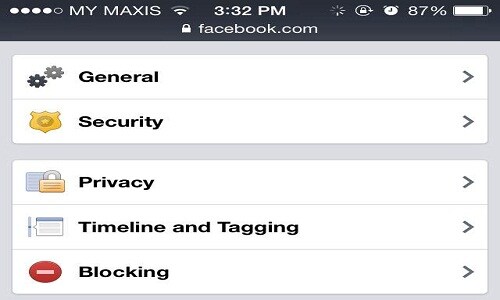 Step 2: Refine your privacy setting
Click on "Privacy" and scroll down until you see the "Who can look me up?" section. Click on "Who can look you up using the phone number you provided?" A drop down list will appear – click on "Friends".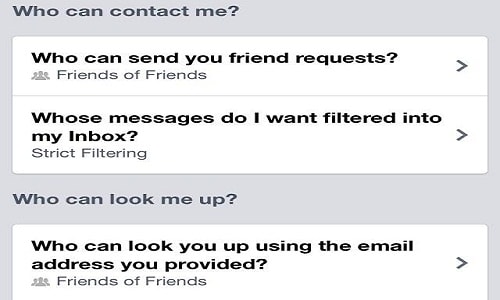 The Facebook Messenger app does not have a standalone privacy settings capability, whatever you have change on your Facebook profile will be reflected accordingly. Since Facebook is now making mobile users to download the Facebook Messenger app, we encourage you to review your privacy/safety settings.