Is it possible to change Voicemail on iPhone?
Of course, you can change the voicemail on your iPhone and set it to whatever you want. Your carrier will give you a voicemail box, which has a standard message. You can change the message into anything that you want. You can use your name, and leave a catchy message, and you can even sing a song if you want to. You have a wide range of options when changing your iPhone voicemail settings; not only can you change the type of message, but also how to retrieve them, when you should be prompted, and a lot more.
Part 1. How to Change and Record Voicemail Greetings on iPhone
You want to change your iPhone voicemail settings and make them unique; here are the steps that you have to follow.
Step 1: Open the app on your phone. Go into your iPhone dialer and access the voicemail features.
Step 2: On the lower right corner, tap on the voicemail button. This action will either lead you to the voicemail menu on the iPhone, or it will dial the voicemail service offered by your carrier.
Step 3: Follow the voice prompts. This is dependent on the carrier and also the plan that you have. You will have to follow the initial process given by the voice prompts from your carrier. This will allow you to record your greeting.
Step 4: Set up the voicemail using visual voicemail. If your carrier plan allows visual voicemail, you will see a "Set Up Now" button, which you should tap.
Step 5: Set up your password. Depending on your carrier, you will be asked for a password for your voicemail. Make sure that it is one that you can easily remember. Each carrier has a certain number of digits. You will be asked to repeat the password for it to become effective.
Step 6: Set up your new greeting. Using visual voicemail, you can decide whether to use the "default" greeting, or create a "custom" one. When creating a custom greeting, you will be allowed to review it before you confirm the recording.
Simply click on the record button, and then click stop when you are done. Once you have reviewed it, you can click on "Save" to set it as your greeting.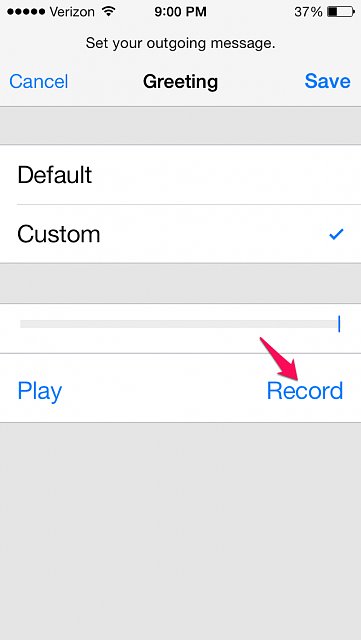 Part 2. How to Change the Voicemail Number on iPhone
You can change the voicemail number on iPhone using the following steps:
Step 1: Open the app on your phone. Go into your iPhone dialer and access the voicemail features.
Step 2: Change the default settings. On the keypad type "*5005*86*0123456789#" – NOTE: "0123456789" is the number to which you want your voicemails to be sent to.
Step 3: Save the new settings. Once you have entered the above number, tap the "Call" button, and the new number will be set. All your voicemails will be sent to the new number.
That's it. As you can see it is so easy to change voicemail number on iPhone.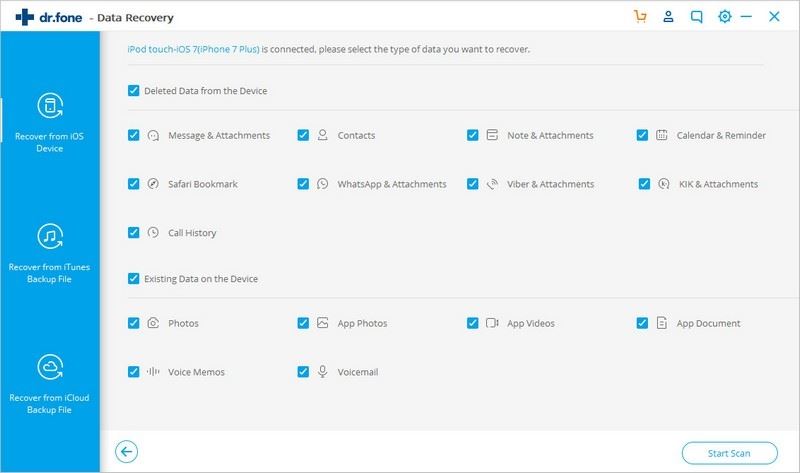 Why Choose This iPhone Lost Voicemail Recovery Software:
It supports all iOS devices – This means that you can use it to recover voicemail on iPhone, iPad, etc.
Handy Preview feature – With this feature, you get a preview of the voicemails before recovering them.
Full Data compatibility – this tool can access up to 18 different types of data. This makes it very versatile for the recovery of images, video, voicemail audio and a lot more.
Easy to use – the user interface is easy to follow, that even a novice will be able to handle it with ease.
Allows for partial recovery – you can select the data that you want to recover. If you only want certain voicemail messages, you only select them, and leave the rest.
Guide: Read the guides on How to Recover Voicemail on iPhone.