With the vast amount of communication that takes place on Facebook today your inbox can quickly become clogged up and difficult to follow, and so deleting some of your messages to keep things tidy should be part of your Facebook routine. Luckily it is a fairly simple process that you can do in a few seconds, so keeping your inbox tidy is a quick job. Now I will tell you how to delete Facebook messages and conversations with a step-by-step guide.
Part 1. How to Delete a Single Message or a Conversation on Facebook
After logging into your Facebook account you click the icon at the top of the page to go to your inbox. Messages here are grouped in conversations, this means that when you exchange messages with another user, each message is placed in the thread and follows on from the last. This is important when deleting messages as there is a distinction between deleting a message and deleting a conversation, and you need to be sure which you want to do beforehand.
Once at your inbox select the message you wish to delete. Above it is an "Action" menu button, clicking this opens the menu, where you find 2 different options for deleting content.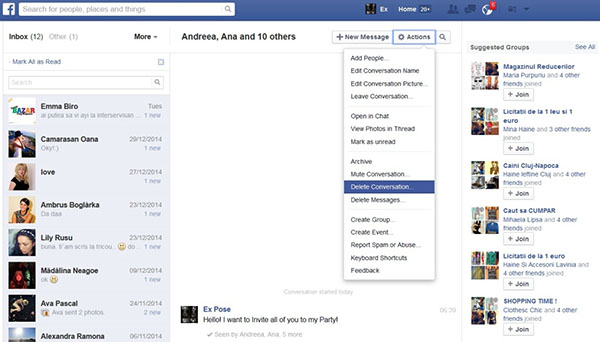 If you wish to just delete one message you can do so using the "Delete Message" option. However, if you wish to delete the entire thread of conversation, you can choose the "Delete Conversation" option and that will delete every message in that thread.
Part 2. How to Delete Multiple Facebook Messages Using an Extension
Facebook users are not permitted to delete multiple messages. To make the process less cumbersome an extension termed Facebook Message Deleter has been developed for Google Chrome users.
Step 1. Install the Extension
Visit the homepage of the application and install the extension. The extension demands an access to the browser's history, Facebook data and other settings. Click the Add button and installation procedure begins.
Once the extension is installed, log into your Facebook account and click on "Messages" tab. The option of deleting messages will appear on your screen. Click on "x" button next to the individual messages to delete a single message at a time. You do not need to open the message in order to delete it. The message will be permanently deleted.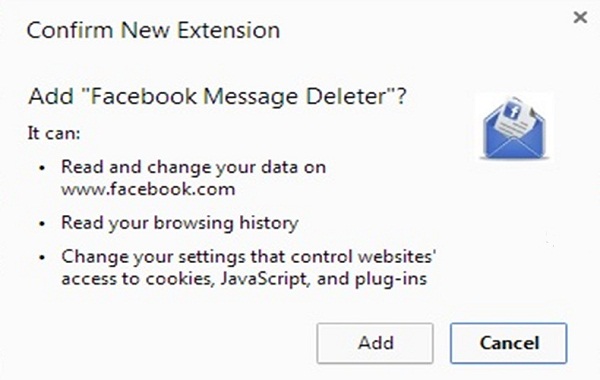 Step 2: Delete All Facebook Messages
This tool facilitates the user to delete all messages in a single go by using the option of "Delete All" (as shown in the screenshot below). You need to be aware of the fact that the extension will not confirm before deleting the messages and your messages will be removed with a single click of a button.
The extension tool is quite handy and a good option for people who do not want to waste their time deleting unwanted messages from their Facebook account. People accessing their Facebook account now have a convenient option of discarding old, unwanted and spam messages with a single click. Previously, they were bothered by a cumbersome procedure of deleting FB messages one at a time. Deleting a message on Facebook has never been this easy.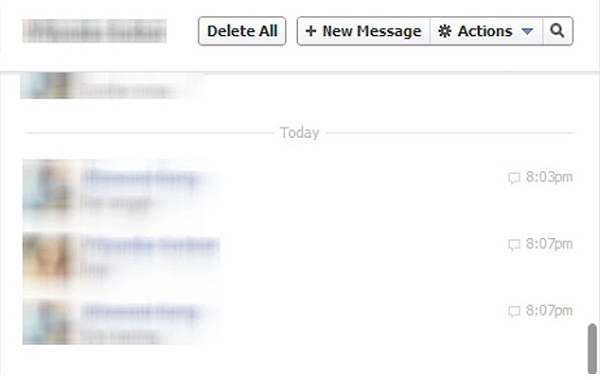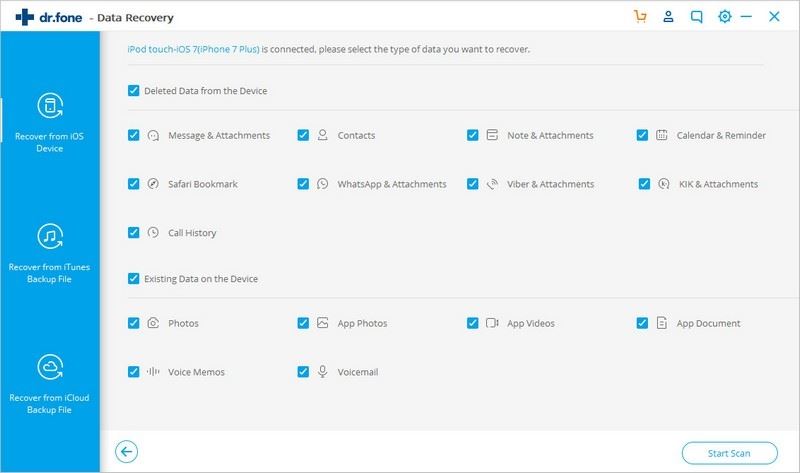 Why Choose This iPhone Facebook Data Recovery Software:
It is an easy-to-use software which supports almost all iOS (iOS 10.3 included) devices including iPhone 7, iPhone 7 Plus, iPhone 6s, iPad and iPod touch, etc.
It can not only recover Facebook messages on iPhone but also recover photos, contacts, videos, call history, etc.
With this powerful tool, you can also recover iPhone data from iTunes and iCloud Backup
Before you recover any data, you can preview them from the scanned file list at first.