Why do you need to delete backup?
We all are well aware of the limited space provided to us by Apple. 5 GB is certainly not something to be proud of in today's world of high quality data. So when we change our phone we need to delet our old iPhone backup in iCloud as well. Some people wonder if that would delete the information from the phone as well. The answer to that is no, deleting information from iCloud will in no way affect the information on your device. In fact, even if you delete the backup of your current phone, it will have absolutely no impact on the data in your current phone. The backup in iCloud is just what they say it is, a backup i.e a copy of the information on your device which you may retrieve in case of loss of data from your device. So you need to fret before you delete your iCloud backup. It is perfectly safe.
However, it is indeed highly recommended that you restore the files to one of your devices before you delete your iCloud backup. In the absence of which, you're left with no backup whatsoever. So if you lose the information from your iPhone, you lose it forever. Now, you wouldn't want that, would you?
Do backup before you delete iCloud backup
However, if you try restoring iCloud data to your Mac you will find that you need to restore all the data to your device. What if you do not need to restore all the data? Do you still have to restore it all and then separately delete it from you device? You'll be glad to know that the answer to that is no, iSkySoft Toolbox - iOS Data Recovery makes your life much easier. It is one of the best data recovery software's available at the moment. It is available for all Apple devices including the latest versions of iPhone, iPod, iPad and the Mac. It is unique because it lets you backup your files to your computer selectively. So, you can actually choose what to backup and you do not need to restore every piece of information on your iCloud account.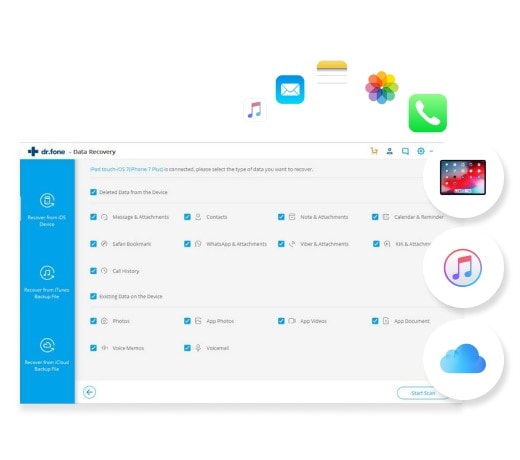 Download data from iCloud backup to computer in one click
Anyone can handle it to download and extract iCloud backup files on Mac.
3 Recovery Modes: Allows to recover data directly from iPhone, extract iTunes backup and download iCloud backup.
Up to 18 File Types: Recover lost text messages, iMessages, contacts, photos, videos, notes, etc.
Various Data Loss: Retrieve data lost for deletion, factory settings restore, jailbreak failure, iPhone lost or broken, etc.
Preview: Lets you read and preview found data before recovery.
Flexible Recovery: Selectively recover any item you want from iPhone, iTunes and iCloud backup files.
How does this software do that? Is it complicated or user friendly? We're leaving you with the steps and it is for you to decide if it could be any simpler.
Step 1. Login to your iCloud account using the dr.fone. You can select "Data Recovery" and then choose "Recover from iCloud backup" from the options present at the left of the window. You will then be met with a window as shown below. You need to enter your login credentials here. Do not worry, it is perfectly safe and the software does not store any of your information. The information is limited to the user only. You will be able to download the files once you login to your iCloud account.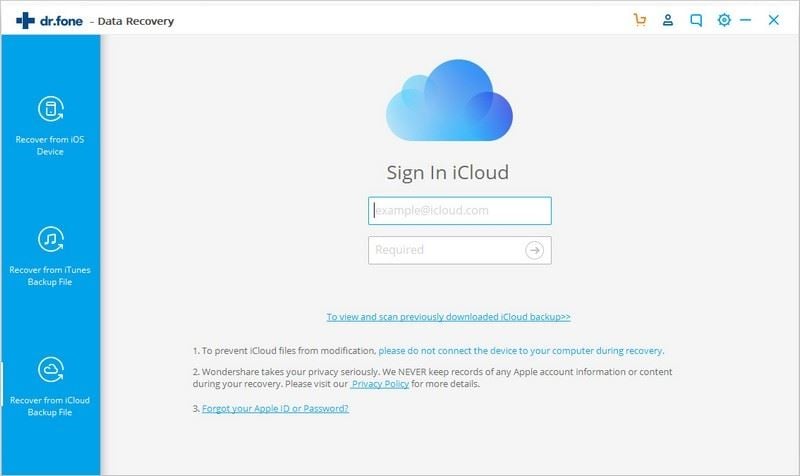 Step 2. Once you've logged in, you'll find the entire list of the files backed up to your iCloud account. You'll also find information such date of backup and size of the file displayed in the list. Now you need to choose the ones you want to restore and hit "Download" in the "State" column. The time taken for download will obviously depend upon the size of the file and your net connection. iSkysoft is on itself very simple and does not hamper your download with unnecessary pop ups.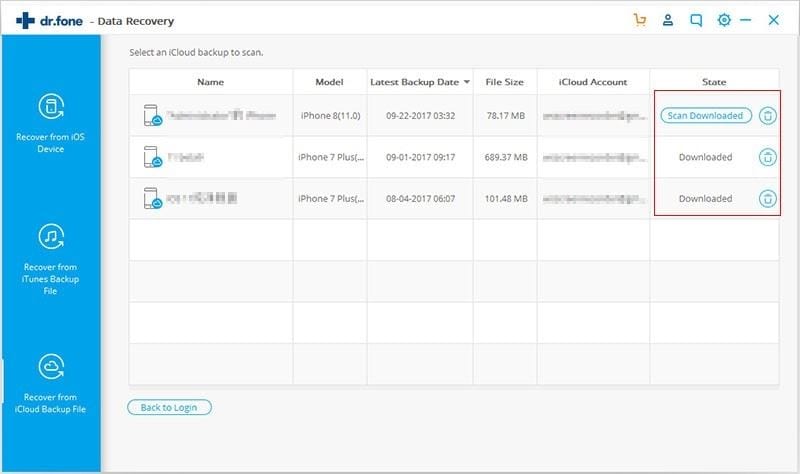 Step 3. Select the data types that you want to backup to your computer. Click on the "Next" button to extract the iCloud backup file, so that you can access and read what in the backup file.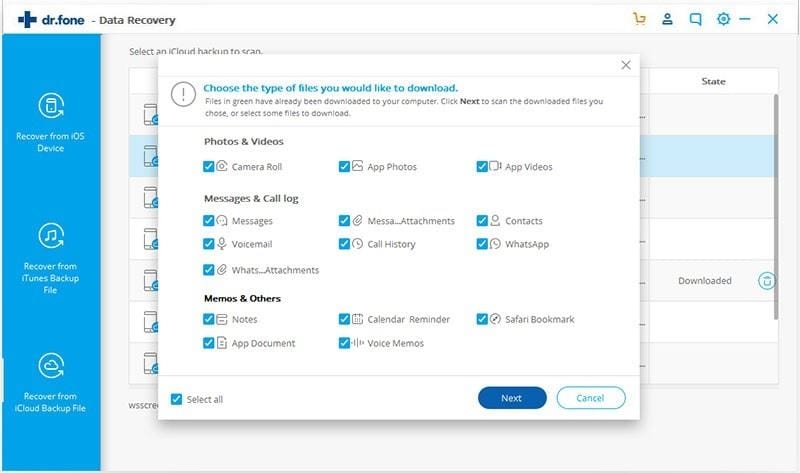 Step 4. Once you've downloaded the files, dr.fone allows you to preview the files before you actually restore. Once you've previewed all the relevant files to your satisfaction, you can safely hit "Export to Mac" and all the files will be copied to your device.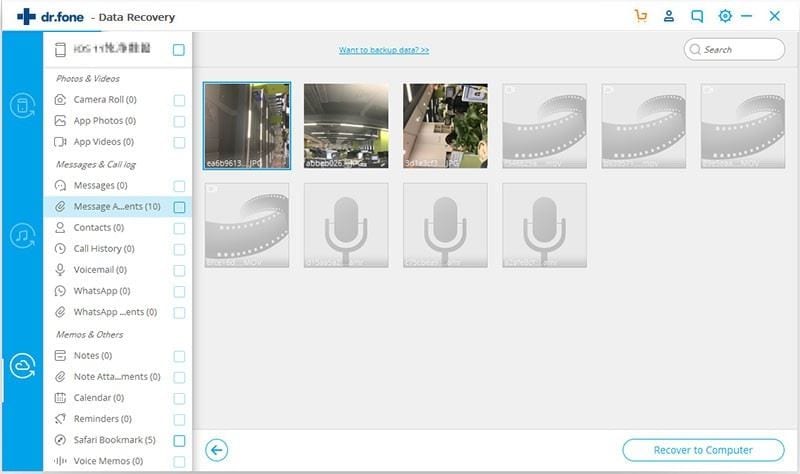 Now that you've taken another backup of your files in iCloud, you can safely delete the backup of your device.
Deleting iCloud backup from Mac/Windows/iOS devices
Deleting iCloud backup from Mac
iCloud is one of the most important features that comes along with any Apple device. However, it provides only limited storage space for free(5 GB) and hence sometimes you would like to delete an account in order to free some space. In a Mac, deleting an account can be done in the following steps:
• Run iCloud, select "Preferences" and then choose "Manage"
• Select the backups and hit the delete button to delete the relevant backups.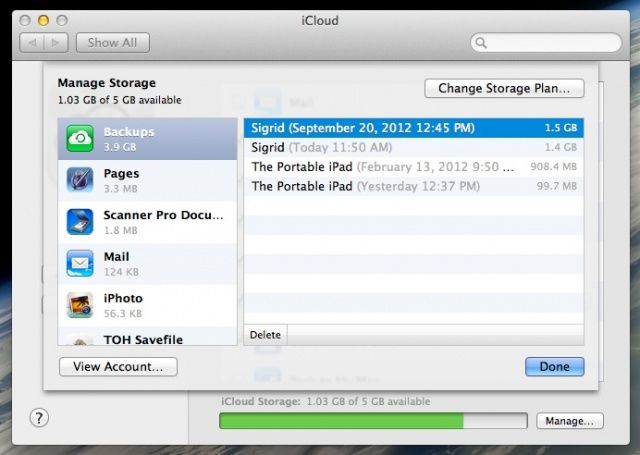 Deleting iCloud backup from Windows
There are quite a few people who use Apple handheld devices but swear by Windows when it comes to PCs. For them iSkysoft has a Windows version too. So if you want to delete iCloud backup from your Windows PC you can do it through the following simple steps:
• Ensure that the computer has iCloud control panel installed
• If it is installed then open it and find "manage" and click on it. In case it is not installed, you need to download it before you can go any further.
• You'll find a "Backups" tab inside "Manage". Select "backups" and then a list of all the devices which are backed up appears
• Click on the device you want to remove from iCloud backup and press "Delete"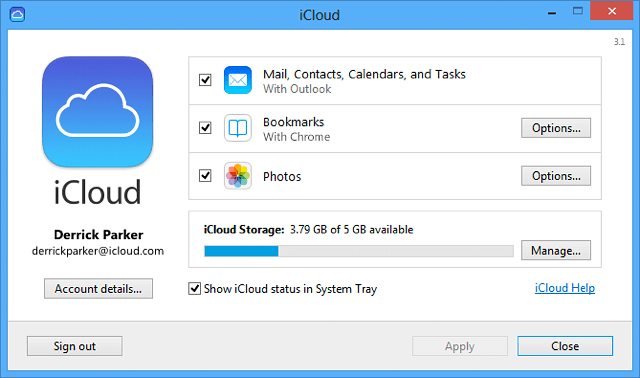 Deleting iCloud backup from iPhone
As is clear from both the Mac and Windows procedures listed above, deleting an iCloud backup account is no rocket science. All you have to do is follow the steps listed here and you're there! So when you want to delete an iCloud backup from your iPhone, simply read on.
• Go to the settings tab and select iCloud from the menu.
• Go inside iCloud and select "storage and Backup" and then further select "manage storage"
• Select the device whose backup you and to delete and hit "Delete Backup"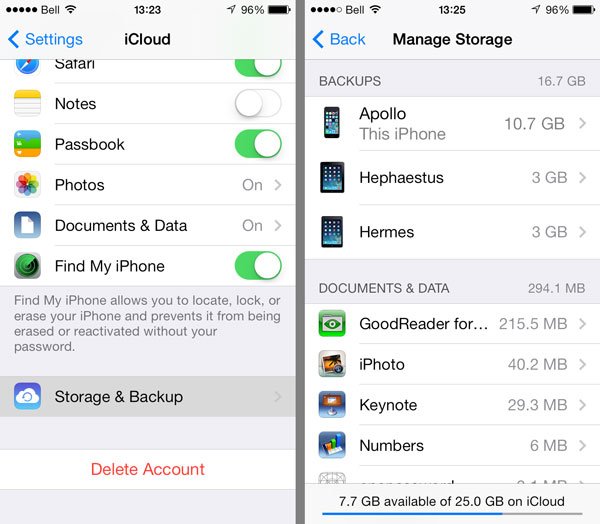 Deleting iCloud backup on any device is not that complicated. However, it is highly recommended that you take backup of your devices often on your iCloud account. Doing this you'll also be needed to restore some of the data on your device due to the lack of storage space. Do not worry about that, just refer to the steps mentioned here and it will be smooth sailing all the way through.