Creating a backup for your iPhone is very important if you want to put your data into a safety. These backups are real helpers in order to really feel at ease that you would not lose any of your important files. But then to some point, if you create backups often, you have to start deleting them. Now you might think that this is quite the contrary. But this is actually because they eat a lot of space. So if you notice your files piling up, then you will have to really conduct some maintenance procedures. This is in order for you to be able to keep your computer running smoothly. This also goes the same for your device. And so if you want to delete iPad backup files already, but do not know how to do it, all you need to do is follow these instructions
Part 1. How to Remove iPad Backup Files from iTunes
First off, here are the steps on how to delete iPad backup in iTunes. For this, you actually have two preferences. They are the backup using Mac or Windows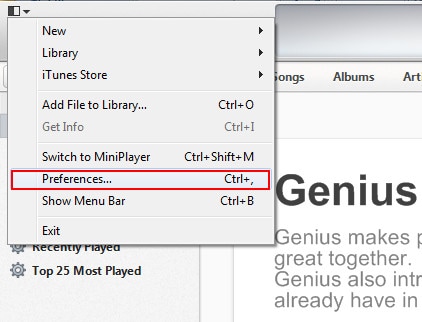 Step 1. Locate the Backups
For Mac, you need to open iTunes. And then after that, go to "Preferences". While for Windows, choose "Edit", and then "Preferences". After that, go to "Devices". Here, iTunes will show you the serial number. You can make use of this in order to find the backup which you want to delete.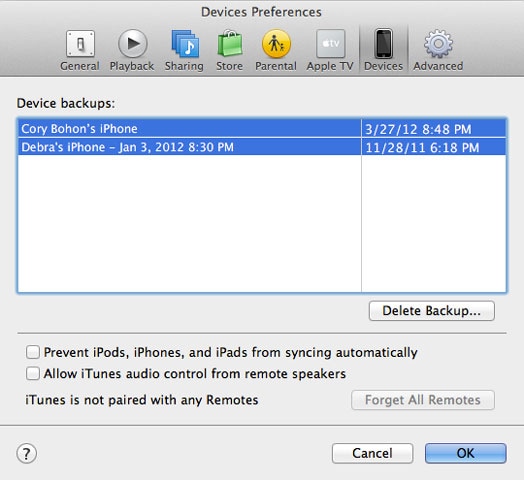 Step 2. Remove the Unwanted Backup
Now when prompted, confirm that you want to remove the backup you selected by clicking on "Delete Backup". And lastly, click "OK" in order to close the iTunes preferences window.
Remember that backups which have a date and time stamp on its backup name are only copies of the backups which are a product of restoring the iOS device. While the date and the time in the left column is when the restore coming from the backup occurred.
Lastly, the data and the time that you will see on the right column indicate how current the data is. So it is as easy as that with the procedures of deleting iPad backup from iTunes.
Part 2. How to Carry out iPad Backup Removal on iCloud
While with iCloud, here are the steps that you need to follow and the things that you need to take note of. Remember that before you delete any of your important data, you need to backup in order to be extra sure that if anything goes wrong; you still have the files intact. So do not get overexcited from freeing your hard drive to attain space. You might have other immediate agendas for doing such, but be careful so that you would not lose any data and so that you can preserve both your time and effort.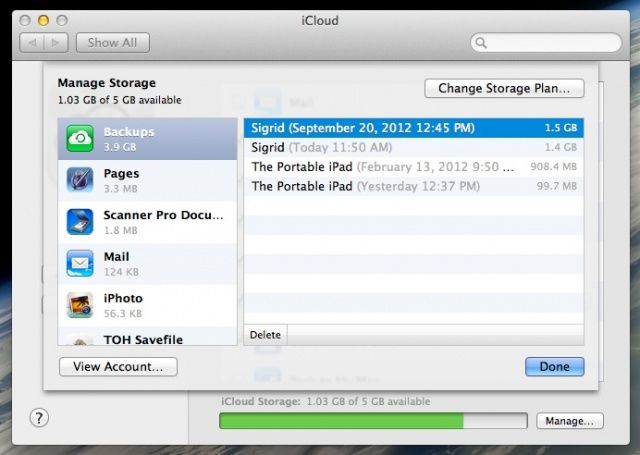 1. On Mac
On your Mac, here are the steps that you should follow. First, choose "Apple" menu, then System Preferences. After that, click "iCloud", and then click "Manage". Click "Backups" on the left, and then select an iOS device on the right which backup support, you do not need and then tap "Delete".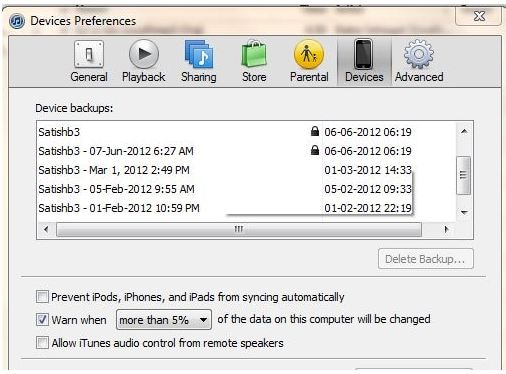 2. On Windows
Now when deleting iCloud backup from Windows, here are what you should do. First, see to it that the computer has an iCloud control panel which has been installed. If it is installed, then open it. And then after that, click "Storage". Tap "Backups" which is on the left, and then select an iOS device on the right which backup you do not need, then tap "Delete".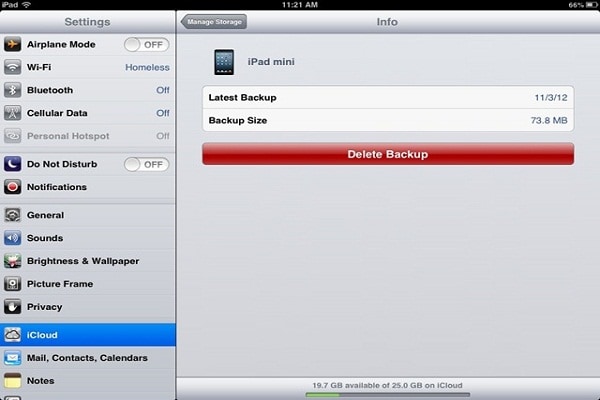 3. On iPad
You could also remove backup using your iOS device. All you have to do is go to "Settings", then to "iCloud", then to "Storage", and then tap "Manage". After that, select the name of a device which you do not need and then "Delete Backup".
Part 3. Extract iPad Backup File from iTunes and iCloud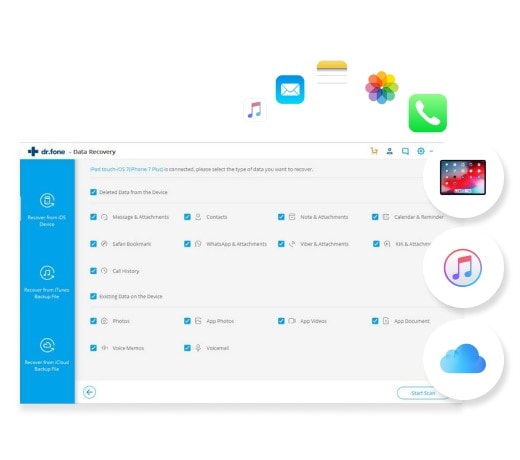 iSkySoft Toolbox - iOS Data Recovery makes your life much easier since it is the backup extractor which you could use and is available at the moment. Not to mention, this tool has many features which can make your dealing with iPad backup easier. It is available for all the latest versions of iPad, iPod, iPhone and Mac. And what makes this unique is the fact that it can actually let you choose what to backup and what to restore. And for this, you do not need to restore every data on iCloud or on iTunes.