iPhone, iPod and iPad have many generations since they are released. The appearance of iOS devices is usually obvious. But sometimes, it's hard to tell the differences if the two generations of iPhone, iPod or iPad have little change.
To ensure you find the perfect solution to recover lost data from your iPhone, iPod and iPad, you should identify the exact model of your device. This article will be divided into 3 parts:
Part 1: How to Distinguish iPhone 4S from iPhone 4
iPhone 4 is fully supported by iSkysoft iPhone Data Recovery for Mac. You can recover 12 or 11 file types by directly scanning device or iTunes backups. However, only 7 file types are supported if you directly scan your iPhone 4S. Now see what's the differences between iPhone 4S and iPhone 4.
The Most Obvious Difference: Siri
Siri is an intelligent assistant that enables you to speak to send messages, make calls, set reminders, and more. It only appears on iPhone 4S and iPhone 5, if you have Siri, you have an iPhone 4S or iPhone 5. Check out if you have Siri on your iPhone first.

Appearance Differences
Besides Siri, there are other differences between iPhone 4S and iPhone 4. As shown in the image below, you'll see the positions of black bars and the mute button are different.

Hardware Differences
Apple has upgraded most hardware in iPhone 4S. Check the table below for the detail specifications of iPhone 4S and iPhone 4.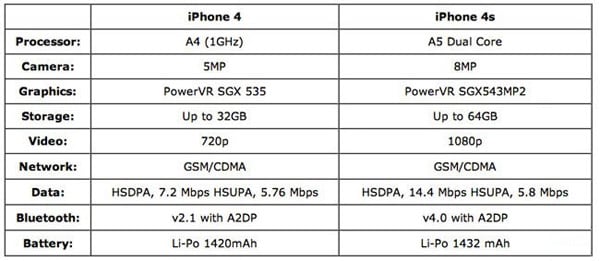 Part 2: How to Distinguish iPhone (GSM) from iPhone (CDMA)
There are also two types of iPhone depending on mobile phone standards: iPhone (GSM) and iPhone (CDMA). iSkysoft iPhone Data Recovery supports both iPhone (GSM) and iPhone (CDMA).
The biggest difference between iPhone (GSM) and iPhone (CDMA) is the SIM card tray. iPhone (GSM) will always have a SIM card tray. The image below shows difference between iPhone 4 (GSM) and iPhone 4 (CDMA)

Why No SIM Card for iPhone CDMA?
With a SIM (Subscriber Identity Module) card, you can easily transfer your contact and calendar information to a new handset. However, CDMA operators provide their own service that stores user data. This service not only lets you swap over to a new handset without any hassle, but make it possible to recover contacts and other information even if their phone is lost.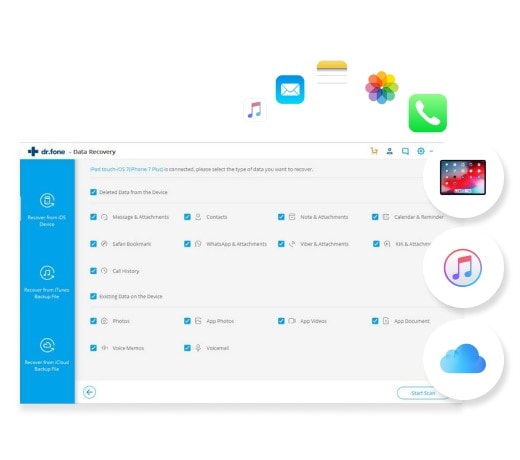 Anyone can handle it to recover deleted files from iOS 10iDevices.
3 Recovery Modes: Allows to recover data directly from iPhone, extract iTunes backup and iCloud backup.
Up to 20 File Types: Recover lost text messages, iMessages, contacts, photos, videos, notes, etc.
Various Data Loss: Retrieve data lost for deletion, factory settings restore, jailbreak failure, iPhone lost or broken, etc.
Preview: Let you read and preview found data before recovery.
Flexible Recovery: Selectively recover any item you want from iPhone, iTunes and iCloud backup files.