Does iCloud Back Up Your Contacts?
Well, as the official backup method, iCloud helps you backup contacts, photos, calendars, notes, reminders and more. So the answer is , Yes, iCloud back up contacts.
It's far more time-consuming and frustrating to have to replace every contact in your phone, so it's a smart idea to ensure your contacts are backed up to iCloud. However, unlike your photos and apps, your contacts won't automatically be backed up every time you plug your device into a power source. Luckily, though, we're here to show you how it's done:
Step 1. If you haven't already created an iCloud account you'll need to do this before we start. Also, check in the App Store to ensure your iPhone is using the latest Apple operating system.
Step 2. Open up "Settings" on your iPhone, scroll down to "iCloud" and tap it. Then, sign in with your Apple ID to gain access to your iCloud account.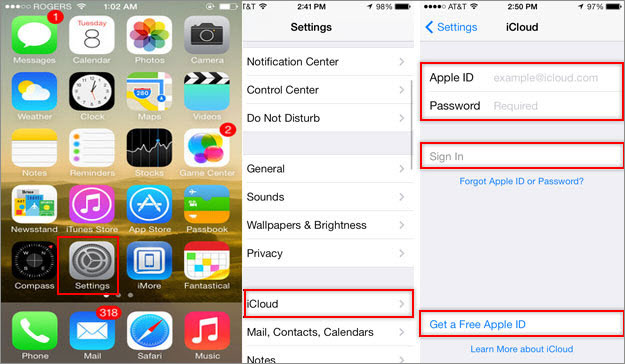 Step 3. Now you're in the iCloud section of "Settings" you'll need to scroll down until you see "Contacts". At this point it will be switched to the off position, so slide the button across so until it's in the on position (indicated by a green background).
While you're here you might as well have a look through the list of options and switch on anything else you want to be backed up automatically (your calendar or reminders, for example).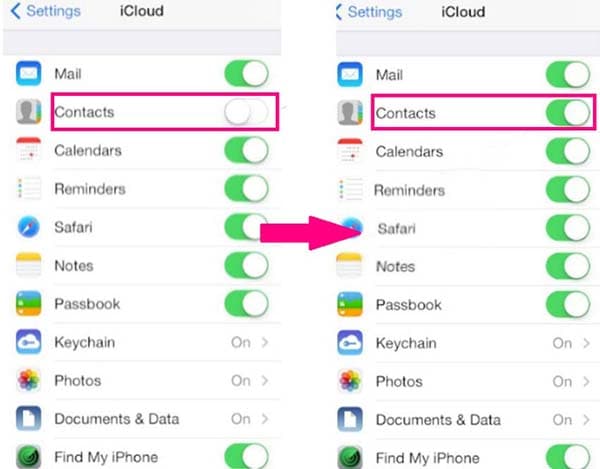 Step 4. The last thing to do is double check iCloud has backed up your contacts. To do this select the "Storage and backup" option from the iCloud settings and scroll to the bottom of the page. Here you'll be able to see the date and time of the last backup - if it only displays a time then you know iCloud has already backed up your contacts (and other data) today.
However, if it displays a past date then you can click "Back Up Now" to force a back up and ensure your contacts are saved correctly in iCloud.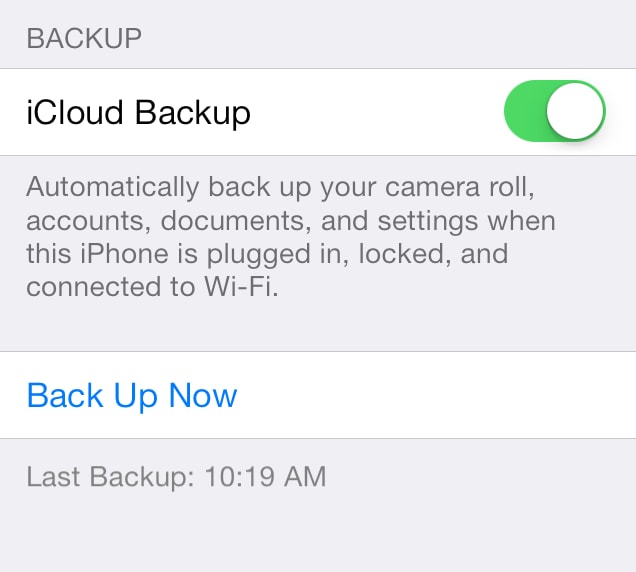 How to Restore Contacts from an iCloud Backup
So now you've backed your contacts up in iCloud, what do you do if you want to export the contacts to your computer? It's actually a really simple process, so keep reading to discover the few short steps you need to take to export your contacts from iCloud.
Update: If you fail to follow the guides below, you can learn other 3 methods on How to Preview and Restore Contacts from iCloud Backup
Step 1. Visit www.icloud.com and log into your iCloud account.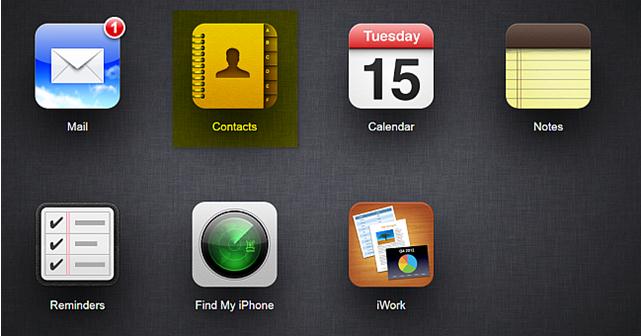 Step 2. Once you've logged in, click on the 'Contacts' icon. Once you've done this you'll find yourself in a window with all of your contacts listed on the left hand side. Select all of the contacts you want to export and click on the cog at the bottom left hand side of the screen. Then, select 'Export vCard'.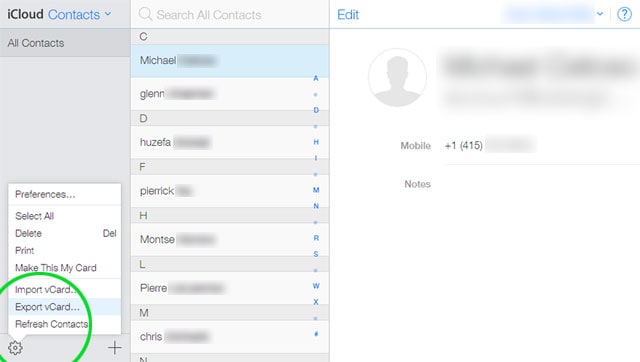 Step 3. Next it's simply a case of choosing where on your computer to save your files and downloading the single vCard file (which will contain all of the contacts you selected earlier). Once the download has completed simply open the file in a contact-manager program and, well, that's it!
So there you have it, now you know how to back your files up to iCloud, export your contacts from iCloud and restore missing data. We hope you found this guide useful!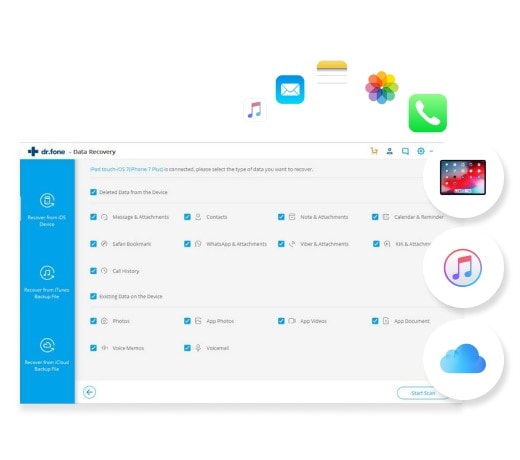 Anyone can handle it to download and extract iCloud backup files on Mac.
3 Recovery Modes: Allows to recover data directly from iPhone, extract iTunes backup and download iCloud backup.
Up to 20 File Types: Recover lost text messages, iMessages, contacts, photos, videos, notes, etc.
Various Data Loss: Retrieve data lost for deletion, factory settings restore, jailbreak failure, iPhone lost or broken, etc.
Preview: Lets you read and preview found data before recovery.
Flexible Recovery: Selectively recover any item you want from iPhone, iTunes and iCloud backup files.