iCloud has been one of the extensions of the iOS devices that allowed the users to keep their own personal cloud storage space for keeping important data safe and protected. However, it is known that change is necessary, and as time proceeds, you always look for a better device to work on.
So, considering you upgraded your iOS device to something better and more technically enhanced, you may need to get some of the important data from your previous device onto a new one. Thus, the existence of iCloud is marginally explained. If you are ever considering upgrading your iPhone to a better model, you may find it necessary to get to know the method to download music from iCloud to iPhone.
Part 1. Easiest Way to Download Music from iCloud to iPhone
Whenever you are into downloading something from the Internet or any such platform across the device, you always consider going for the safest run and the easiest method that would help you easily download any file from a certain platform. Considering the need of the hour, you can always look for easier and proficient methods that would guide you in downloading content from your iCloud into your iPhone 8.
In such cases, third-party platforms can come quite handy in managing and downloading data from your iCloud into your iOS device. Dr. Fone – Data Recovery is one of the best models that you may find in the market to download data from your iCloud into your iPhone. There are numerous reasons why you should opt for Dr. Fone in such cases, which are referred to as follows.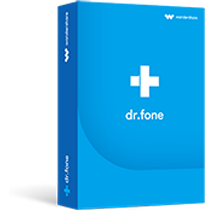 Why you should select dr.fone as a primary recovery tool
Offers a very proficient interface with simple and secure operations.
Allows you to download all kinds of content and media files from iCloud backup.
Compatible with the latest versions of iPhones.
Preview and select data as per your discretion.
4,290,481
people have downloaded it
To get to know better about downloading appropriate music from your iCloud to an iPhone, you need to consider the following steps.
Step 1. Launch and Proceed
Download Dr. Fone on your computer and connect your respective iOS device to it through a USB connection, and launch the platform and select the option of "Data Recovery" from the home window. Tap on the option of "Recover from iCloud Backup File" out of the three available modes.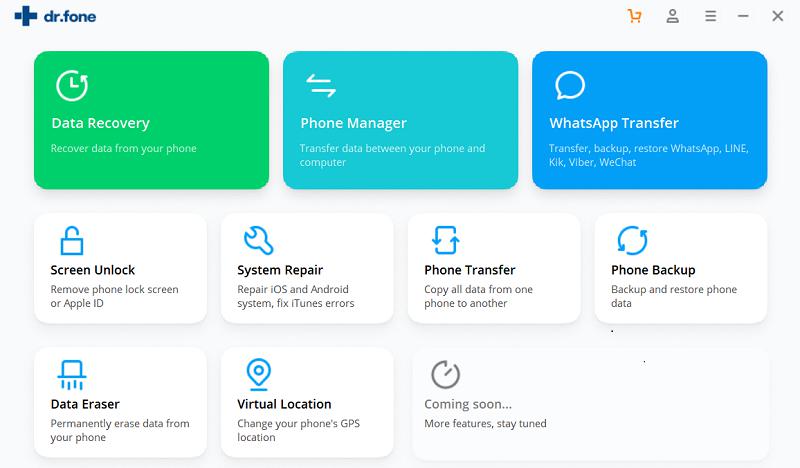 Step 2. Sign in to your iCloud
You need to provide your iCloud credentials to log into the iCloud account.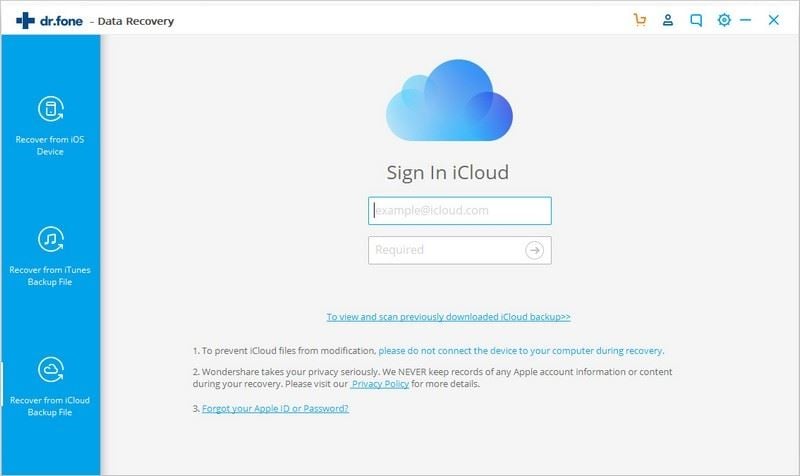 Step 3. Select File
Once you have logged in successfully, you need to select the appropriate backup file from the list that appears on the next screen. After selecting an appropriate backup file, tap "Download."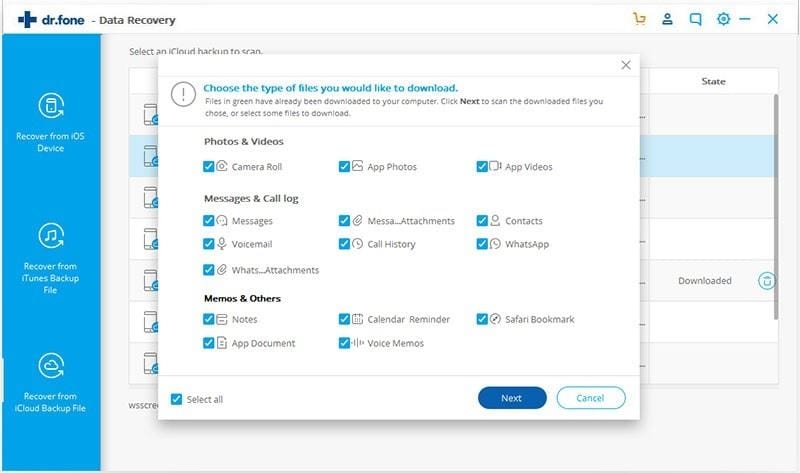 Step 4. Preview and Save
As the platform provides you with the recovery results, you need to locate the appropriate music file from the sections and simply save it across your device by tapping on 'Recover to Device.'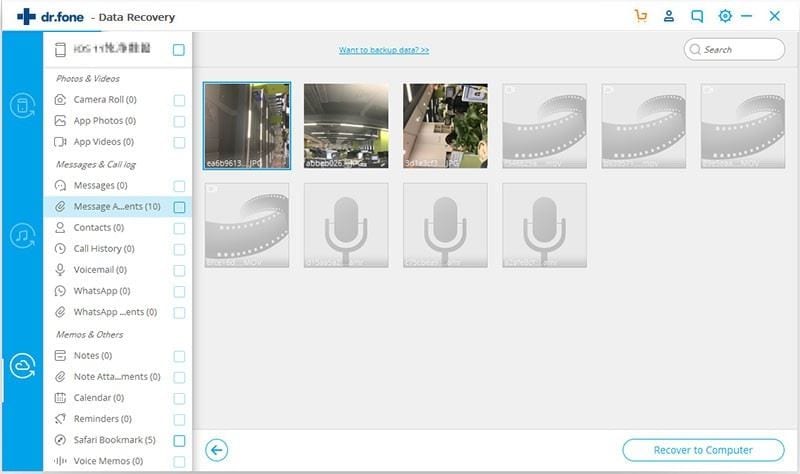 Part 2. How to Download Music from iCloud
If you are an individual who prefers going for the direct method rather than including a third-party platform to make things better, there is always a method for directly downloading music from iCloud into your iPhone. If the songs have been downloaded and bought across the iTunes Store, this mechanism can allow you to easily retrieve them back in your iOS device. For this, you need to look over the guide offered as follows.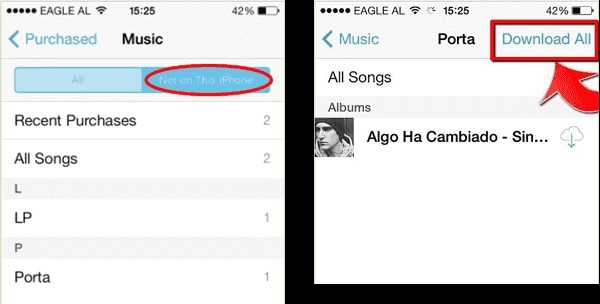 Step 1. Access your 'iTunes Store' on your iOS device, whether it be an iPhone, iPad, or an iPod Touch. With the store opened, you need to tap on the "Purchased" button at the bottom of the window.
Step 2. Following the selection of "Purchased" from the options, you need to tap on "Music" and proceed with selecting "Not on This iPhone."
Step 3. Select the appropriate category that you had considered to download the song, which will lead you into a series of different songs with all their details divided into appropriate columns. Locate the song that you wish to download and tap on the arrow right next to the song. You can also select "Download All" on the top-right of the screen to get all songs into your iOS device.
Part 3. Tips on Download Music from iCloud to iPhone
When it comes to adding music into your life, it follows a very coherent stream with the ease of the user to select their own choice and genre to hear from. However, when it comes to downloading music into your iPhone 8 through iCloud or such platforms, there are certain tips and techniques that are always encouraged to be followed. For this, you need to look across the tips that have been defined as follows.
To Download Music on All Your Devices, Turn On iCloud Music Library.

iCloud Music Library allows you to keep your music collection synchronized across all iOS devices. With the same Apple ID used across the devices, you can easily access the iCloud Music Library following the collection with the aid of the Apple Music membership.

Can't play, access, or download music from iCloud? Here's why.

The music that has been added through the Apple Music catalog might be unavailable to you. This would be only because of the music being removed from Apple Music itself. You can also confirm the eligibility of the song from iTunes.

How to fix slow downloads

Your Wi-Fi connection might be halting you from downloading music from iCloud to iPhone.

How to solve the iCloud music library doesn't respond.

If your iCloud Music Library would be not responding specifically, you need to lead into "Settings," followed by "Music" on your iPhone. Tap your iCloud Music Library option twice to turn it off and on, respectively.
Write in the End
If you are ever looking for an appropriate method to download music from your iCloud onto your iPhone, you can always investigate the expressive mechanisms to understand the technicality involved in executing the process.