As an enthusiastic music fan, you must have been purchasing music from iTunes. Now you've upgraded to iPhone 8, and you are looking for the best way to download your music from Apples cloud-based storage platform to your brand new iOS device. In this article, we show you the most secure way to download music to iPhone 8 from iCloud. This method is effective even if your old iPhone was stolen, damaged or lost. Also, you shouldn't be worried if you lost your data on the old iPhone due to iOS system crash, accidental deletion, factory reset, etc.
Part 1. How to Download Music to iPhone 8 from iCloud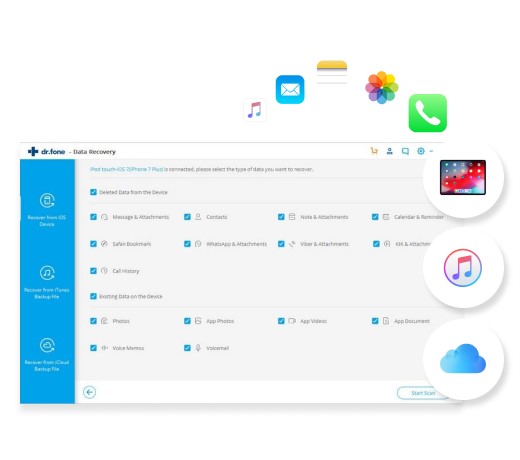 You just need to download a one-stop powerful iOS data recovery software known as dr.fone - iOS Data Recovery. This software supports the download and extraction of over 20+ types of iOS data using 3 professional recovery modes- from iTunes Backup, iCloud Backup and iOS device directly.
Why Choose This Software to Download Music to iPhone 8 from iCloud:
The software scans and lets you preview data prior to recovery.
It recovers data lost from a variety of scenarios: locked the device & forgot password, stolen etc.
Compatible with Windows PC, Mac and iOS operating systems.
User-friendly, thanks to its intuitive interface.
Step-By-Step Guide on How to Download Music to iPhone 8 from iCloud
Step 1. Select a Recovery Mode
Before you start, you should install iTunes firstly. Launch the software and click "Recover from iCloud Backup file" mode after you enter into "Data Recovery" menu's window.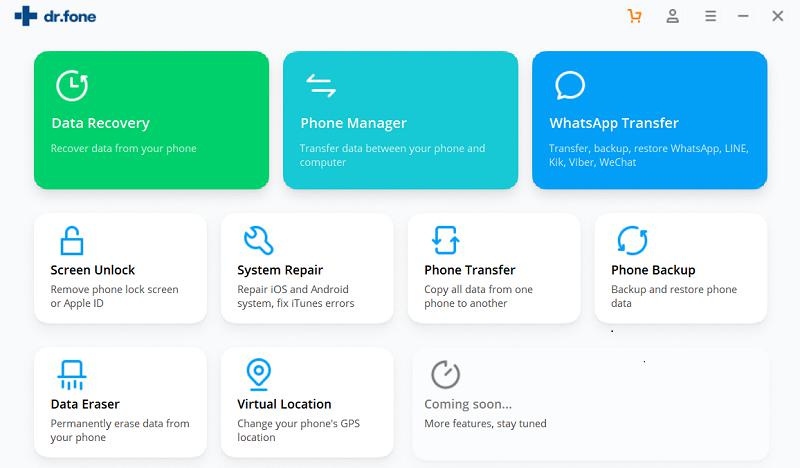 Step 2. Sign in iCloud
Sign in to iCloud using your iCloud account information. dr.fone- iOS Data Recovery doesn't collect personal data so you shouldn't be worried about the security of your account.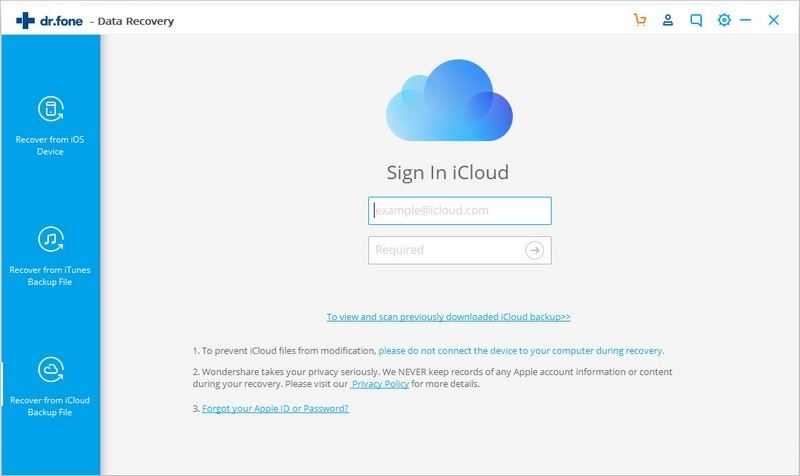 Step 3. Download iCloud Backup File
Once you're logged into iCloud, all your iCloud backup files are detected and displayed in the main window. Choose the one that contains your music and click the "Download" button.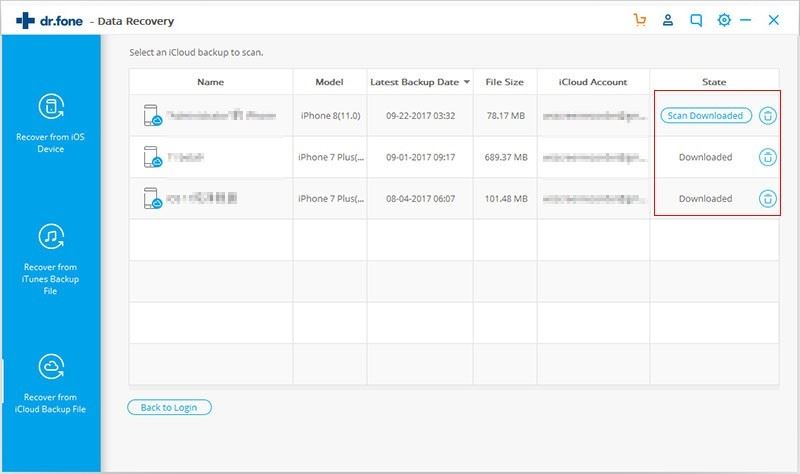 Next, you are asked to select the file types you want to download, in this case, its Music. Compared with downloading all your files, choosing "Music" will shorten the time taken to download your favorite tunes to iPhone 8 from iCloud. Proceed by clicking the "Next" button.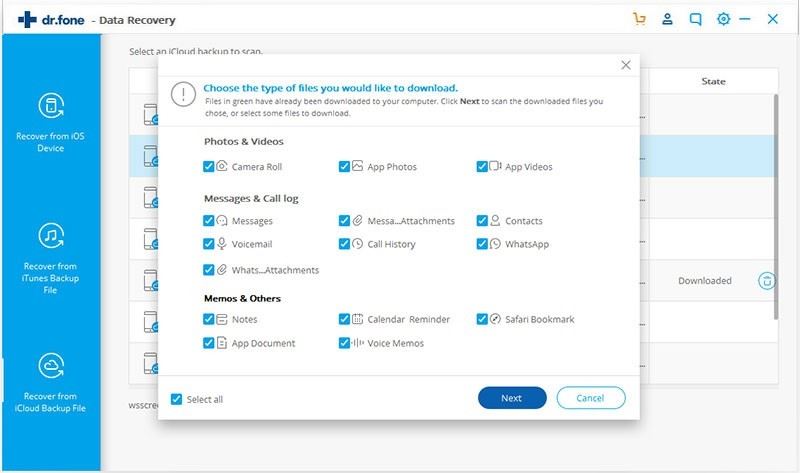 Step 4. Preview & Download Music to iPhone 8 from iCloud
After the scan process is completed, you'll be able to see your Music + other data selected in the previous step displayed in categories. Choose "Music" to preview them. To download Music to iPhone 8 click the "Restore to Device" button. An alternatively, you can click the "Export to Mac" button, which saves your Music to your computer, from where you can transfer them to your iPhone 8.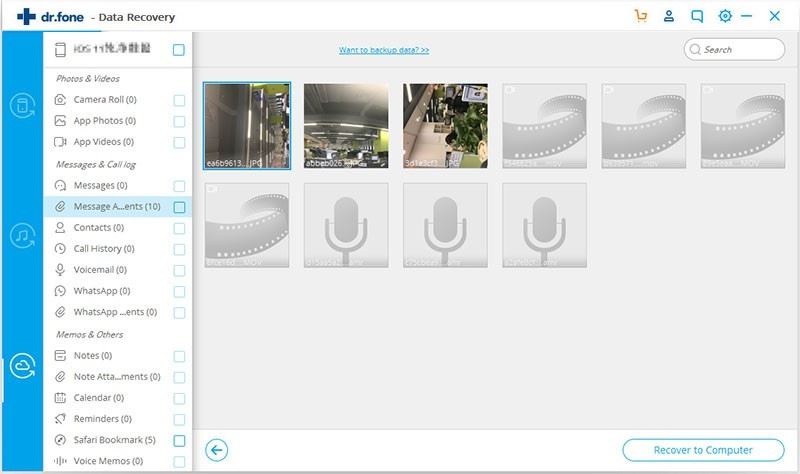 Part 2. Tips on Downloading Music to iPhone 8 from iCloud
1. To Download Music On All Your Devices, Turn On iCloud Music Library
When you turn ON iCloud Music Library, you can access your entire music collection on iPad, iPhone, iPod touch, PC or Mac. You can use your Apple Music membership to access your music library on all of these devices as long as iCloud Music Library is turned ON and you are signed in to all of your devices with the same Apple ID.
On Your iPad, iPhone and iPod touch: Go to Settings> Music and tap iCloud Music Library.
On Mac or PC: Go to Preferences.
On Mac: Choose iTunes> Preferences.
On Windows PC: Choose Edit> Preferences.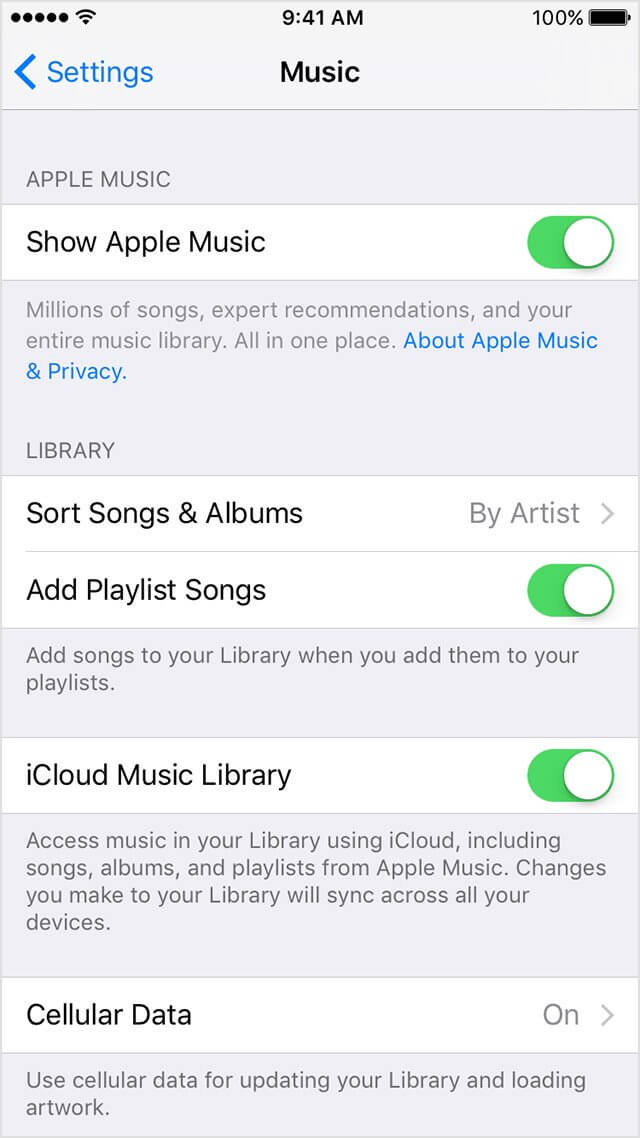 2. Can't Play, Access or Download Music from iCloud? Here's Why
If you added the music to your library from Apple Music catalog, it might no longer be available on Apple Music. Also, check iTunes to determine if the song is ineligible for upload.
3. Slow Downloads
Check your internet connection. Music can't be downloaded from iCloud to iPhone if your Wi-Fi or internet connection isn't strong enough.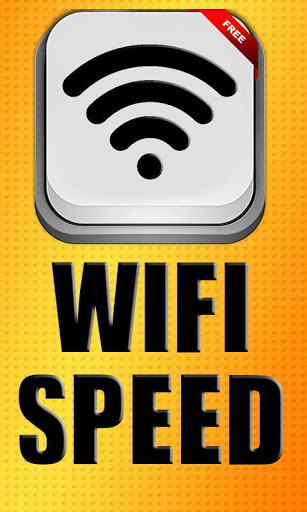 4. iCloud Music Library Doesn't Respond
To fix this issue on your iPhone 8 go to Settings> Music and tap iCloud Music Library to turn it off and close "Settings". Then go to Settings> Music and tap iCloud Music Library to turn it on.
5. You Can Use Apple Music App to Download Music from iCloud to iPhone 8 Using iTunes App
If you would like to redownload music purchases directly on your iPhone 8, rather than on the desktop iTunes, you are free to use iTunes app to download music from iCloud. Launch iTunes App, tap the "Purchased" tab located at the bottom of your screen and click "Not On This iPhone" tab to see a list of all purchases; TV shows, Movies, Music, etc.
For music, your purchases are always listed by artist or grouped as "All Songs." Tap to select the artist you want to download you want to download album or songs from. You can then tap the "Download All" button and download all the previously purchased music. Alternatively, you can select specific album/ song to download by clicking the iCloud icon that's next to it.