How can I export my iPhone's call logs?
There are many situations exist when we need to export iPhone call log and many users have found themselves baffled for the purpose ultimately coming up with the same question. Well! There's no big deal in this if you are reading this article. We will make you aware with an excellent way to export call history on iPhone. Let us initiate the discussion without further ado.
Here is what we talked about in the beginning, the best way to export call history on iPhone. dr.fone - iOS Data Recovery offers the easiest user interface making the software a powerful and one-stop solution when one is looking for a trouble-free way for exporting iPhone call log. It is basically a data recovery tool that considers the three possible problems of users and therefore designed three professional modes for recovering iOS data. Compatible with nearly all iOS devices and latest iOS version, this tool is in the top list when it comes to extracting or exporting iPhone call logs.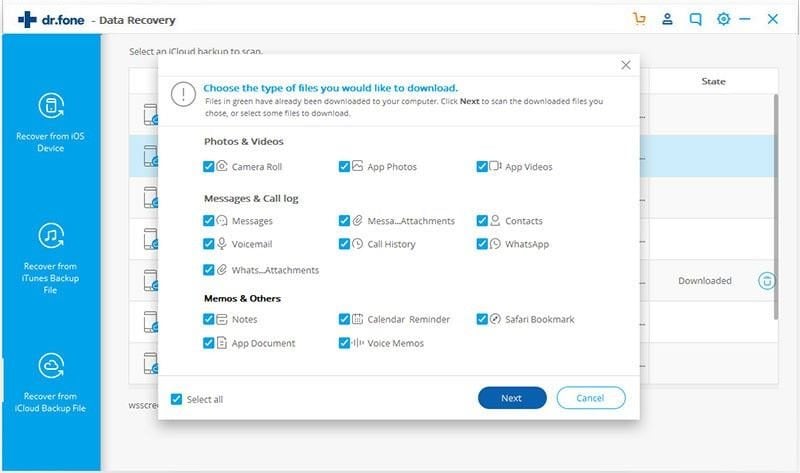 With the help of this software, one can easily preview their call logs before exporting them from iPhone.
You can even print the call history via this amazing software.
Moreover, you can export iPhone call logs to your PC as .html format.
Also, this software fully scans the deleted and existing call logs or any other data type (over 20 types of data) first and then recovers it.
This software supports various data loss scenarios which means your call history can be easily exported no matter how it got lost for example due to software corruption, factory reset etc.
How to export iPhone call log with the help of dr.fone – iOS Data Recovery
Step 1. Install and Launch dr.fone
Please make sure you have installed the latest version of iTunes on your computer. Now download and install dr.fone - iOS Toolkit. Connect your iPhone to PC now via a USB cord and enter into the main interface. Click on the 'Data Recovery' option from the main screen.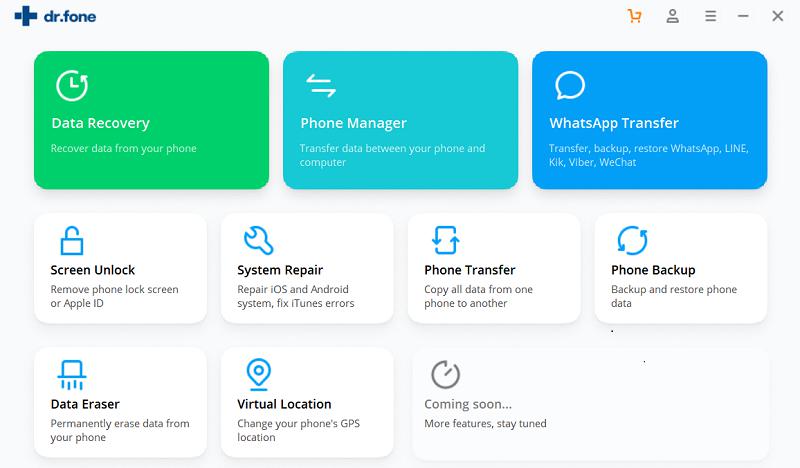 Step 2: Let the Software Scan your Call History
From the next screen, you can see your data in a categorized way. You can select the call history option from the two sources i.e. 'Deleted Data from the Device' and 'Existing Data on the Device'. This will let the software scan your existing as well as deleted call logs from your iPhone. You just need to click on 'Start Scan' option to proceed now.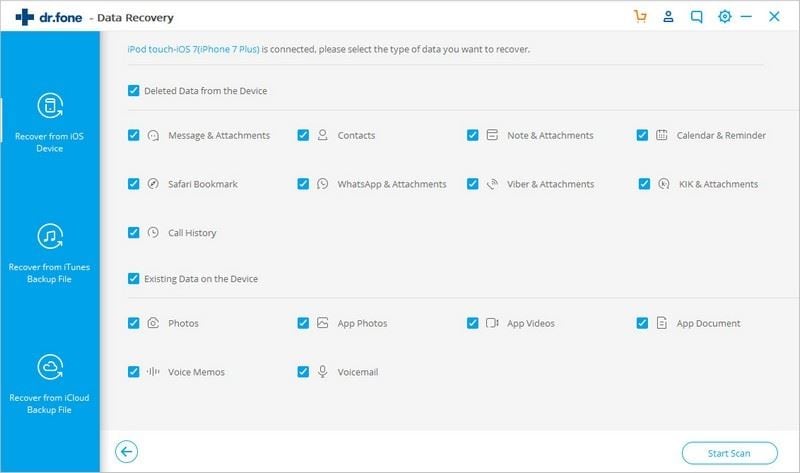 Step 3: Preview and Export Call History on iPhone
Now from the next screen, you can click on 'Call History' option from the left panel. All your call logs will come on the screen. Choose the ones you want and in the last, click on 'Recover to Computer' and select 'Recover to Computer' again to save call history as .HTML format.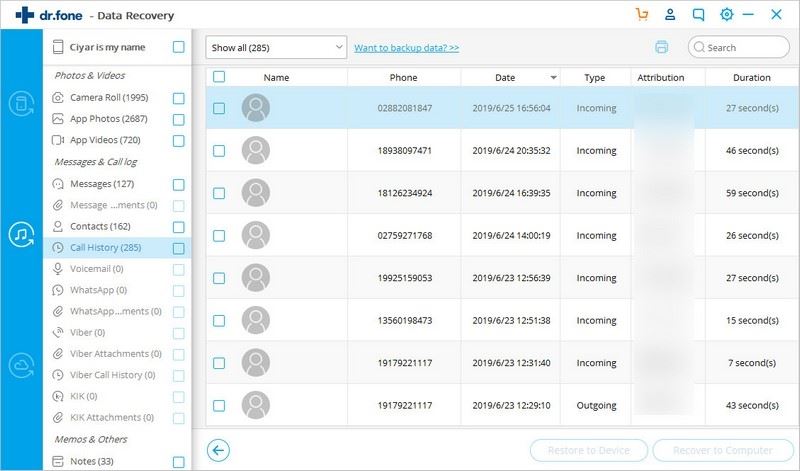 After you click "Recover to computer" and open the .HTML file on your computer, you will see your call history displayed like this! You did it!