Facebook Messenger is a great app introduced by Facebook to keep you in touch with your Facebook friends. You can now access your private instant messages on a real time basis on your iPhone. The social media platform allows you to delete or archive your conversations. There will be situations where you will need to refer to these old messages, deleted or archived, and may need printed hard copies of them. There are no direct print options available on Facebook Messenger. You could copy and paste archived conversations, but you will not be able to do so for deleted ones. For an easier way, we recommend using iSkysoft Toolbox - Recover (iOS). Now, I will show you how to export and print the Facebook messages on iOS that you have lost from your iPhone or iPad.
Part 1. Export Facebook Messenger Messages into Your Mac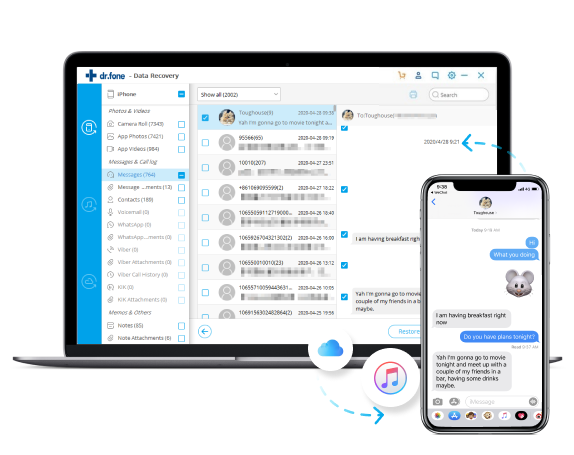 Normally, you will not be able to preview and retrieve individual iTunes files, but, with the iSkysoft Toolbox - Recover (iOS) you can. You can either export the Facebook Messenger messages on your computer by directly scanning your iPhone (iPhone X and iPhone 8 Plus supported), extract them from your iTunes backup files or retrieve them from your iCloud account.
We understand that you may have concerns about using a third party software to access your files, but we assure you that your privacy and online safety is as important to us as it is to you. iSkysoft Toolbox will not keep a record of your data content or account information – only you will be able to access and see the data extracted and recovered by the program.
Method 1: Scan iPhone for Facebook Messenger Messages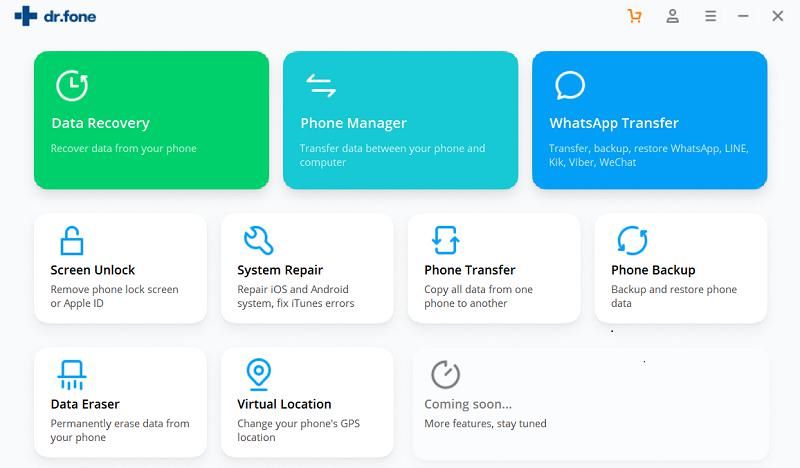 Step 1: After installing the software, run the program and select "Data Recovery". Connect your iPhone and wait for the program to recognize your iOS (including iOS 11) device. After the software detects your iPhone, you can flexibly choose file types to let them scanned.
Method 2: Extract Facebook Messenger Messages from iTunes Backup Files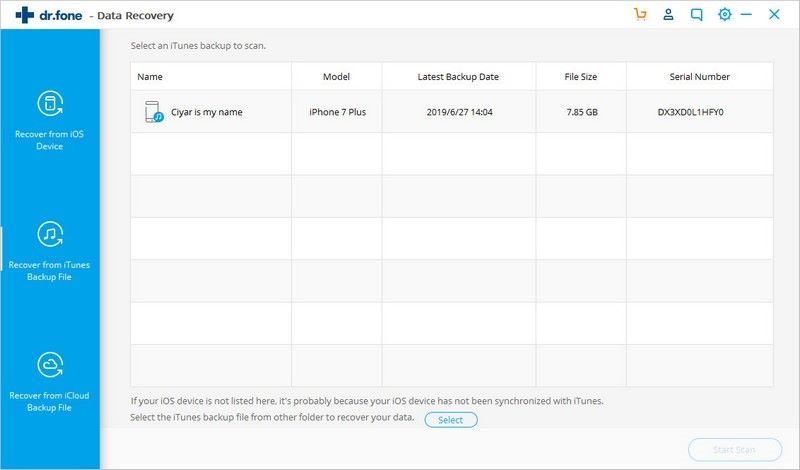 Step 1: Run the program and click on the "Recover from iTunes Backup File" tab. It will then present you with a list of all your iTunes backup file sources available on your Mac. Select the device where the Facebook Messenger message is from and click "Start Scan" to view the list of backup files.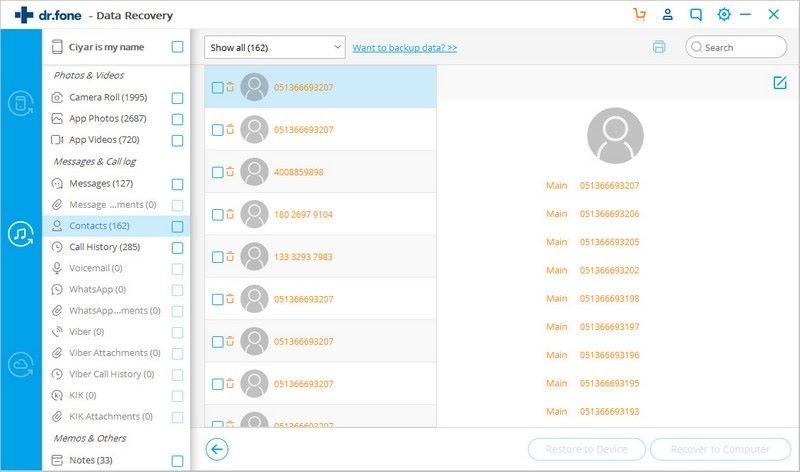 Step 2: When all the iTunes backup files have been detected and categorised, select the Facebook Messenger message file(s) you want and click "Export to Mac" to save it on your Mac.
Method 3: Download and Save from iCloud Backup Files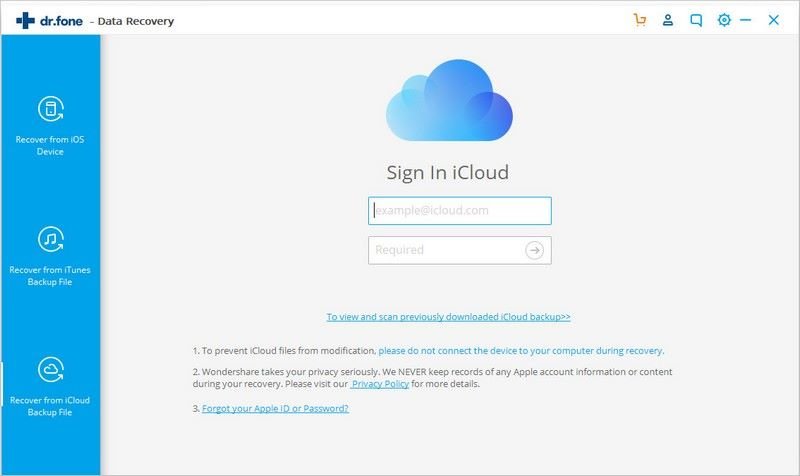 Step 1: Open the program and click "Recover from iCloud Backup File". Log into your iCloud account by keying in your ID and password. Different versions of your iPhone backup files will be displayed once you are successful in logging in. Identify which version you want and click on the "Download" button. Once download is complete, extract the files for preview by clicking the "Scan Downloaded" button.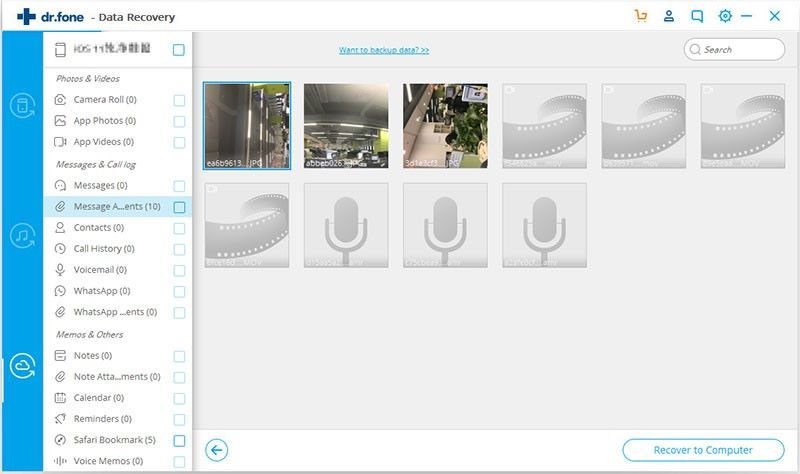 Step 2: A new window with a list that categorise the individual backup files. Select the file(s) you want and save them on your Mac by clicking the "Export to Mac" button.
Part 2. How to Print Facebook Messenger Message Files
There are a few ways you can export and print your Facebook Messenger messages. Of course you can always go online on your Mac to copy and paste them into a word processor software like Pages for Mac, Byword or Microsoft Word for Mac, but, what if the conversation that you want to extract was some time long ago and you need to 1,000 clicks before arriving to it? Using iSkysoft Toolbox - Recover (iOS) is much easier as you will be able to quickly search and print the portions of the conversation that you wish to highlight.
In fact, iSkysoft Toolbox - Recover (iOS) enables you to print Facebook Messenger messages with two different ways. The first one is to click the "Printer" icon after marking the wanted messages. Then you will get a pop-up window, which help directly print Facebook Messenger messages via iSkysoft and printer. The another one is to print them after exacting messages to PC/Mac. The program will save the extracted conversation in CSV and HTML files. To print the conversation history, you will need to open it with a text processor. To do so, secondary click on the file and select Open With > TextEdit (if the nearest printer hooks to a PC, transfer the file and open it by right clicking on the file and select Open With > Notepad).