Facebook Messenger for Windows was a very fast messenger app, developed by Facebook for Windows computer users, and launched in 2012. Even if Facebook shut it down in March 2014, many users around the world used it, as it was a fast and convenient method to talk with their friends. After the application was turned off, users started to look for alternative solutions, because of the advantages offered by a desktop chat messenger.
Part 1: The Brief History of Facebook Desktop Messenger for Windows
Facebook Messenger for Windows was a standalone app that allows users to communicate with their Facebook contacts directly from their desktop, but also to send to them files and documents, and even to get notifications. It also provided voice communication. Facebook Messenger was released initially on 5th August 2011, but the Messenger for Windows Desktop was launched officially on 5th March 2012. The web-based chat feature was available for both Windows computers and Windows phones, and in November 2014, it reached more than 500 million users.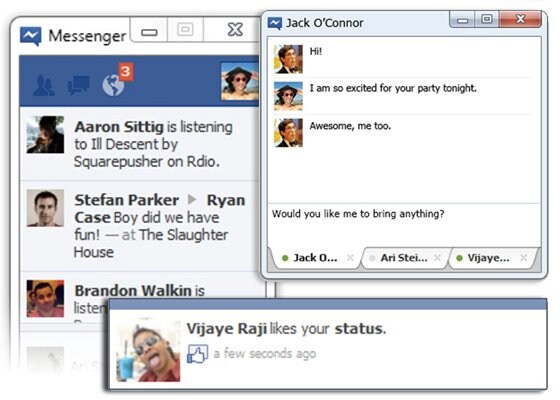 Other features of the app included a sidebar of friend activity for the Facebook website users, chatting with multiple friends, video calling, and some editing settings. Unfortunately, in March 2014, Facebook announced they are killing off the Windows support for Facebook Messenger, without much of an explanation. Users were redirected to the Facebook website, where they are able to chat with their friends.
Part 2. Windows Alternative to Facebook Messenger
If you have also used Facebook Messenger for Windows at some point, and you kind of miss it, we have some good news for you. There are several alternatives on the internet you can try, but after a serious research we can recommend you to use Facebook Chat @Desktop.
Facebook Chat @Desktop is a simple app that allows users to access their Facebook chat friends from the desktop. It is one of the best methods for those who want to chat with their friends outside the browser. Facebook Chat @Desktop has a simple, but easy to use interface. You simply have to log in with your Facebook username and password, and Facebook Chat @Desktop will display all your Facebook friends available for chat. The program doesn't have any sound option, so you will not get sound alerts; it means you need to check every now and then is somebody wrote you.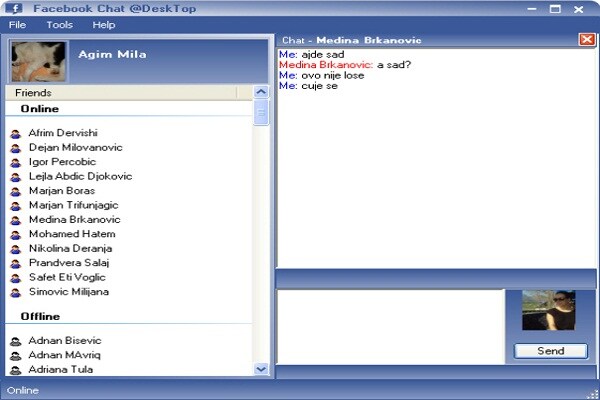 A thing we didn't appreciated about Facebook Chat @Desktop is that you have to click the Send button every time; you cannot send the message by pressing Enter. However, the app works pretty good, but keep in mind it is a basic one. If you are looking for advanced or professional Facebook chat options, you will find plenty of them on the internet.
Comparison Between Windows Facebook Messenger and Facebook Chat @Desktop
Features
Facebook Messenger for Windows
Facebook Chat @Desktop
Producer
Facebook
Olcinium
Price
Free
Free
Platform
Windows
Windows
Interface
Friendly
Simple
Easy-to-use
Features
Chat
Audio call
Video call
Editing options
Chat
No audio alerts
Friends list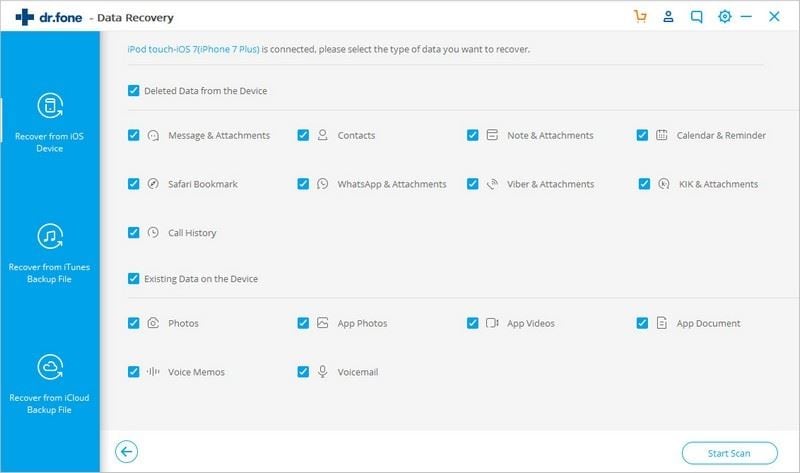 Why Choose This Software to Recover iPhone Message:
dr.fone is a powerful iOS devices tool which has different tools to keep your iOS (iOS 10.3 supported) devices safe and work.
You can choose dr.fone - iOS Data Recovery to recover iPhone deleted or lost messages in one-click.
It supports 3 recovery modes including data recovery from iOS devices/iTunes/iCloud Backup
Before you click a button to get messages back, you can read and preview found messages at first.
Except for messages, it also can recover photos, contacts, voice memos, call history, etc. 20+ file types.