- "Why is iCloud not syncing my calendars on my iOS devices?"
- "Hi, I updated my iPhone 7 with the latest iOS this morning and since then my iPhone calendar is denying to get synced with iCloud. Can anyone help? Why is my iPhone calendar not syncing with iCloud? Is there any software problem or problem with my device? Please help!!"
This is one of the most frequent problems recently shared by many users. Well! Installing the latest iOS can anytime lead to stuck with a new bug. However, if you are the one who has not installed new iOS and still getting the problem, you can also try the following fixes that we have listed. We hope these solutions will prove helpful to you.
So in this article, firstly we will show you how to correctly sync calendar with iCloud, and followed by 4 solutions to fix iPhone calendar not syncing with iCloud. Let's find them out!
Part 1. How to Sync Calendar with iCloud Correctly?
Before we proceed to make you aware of the solutions to fix iPhone calendar not syncing with iCloud issue, we would like to show you the correct way of syncing calendar with iCloud. Perhaps you are following the wrong way of syncing. And if that is the situation, please go along with the following guide.
Step 1. At first, you are required to access iCloud. Go to 'Settings' and tap on your Apple ID located at the top.
Step 2. Tap iCloud now and you will find a list of items syncing with iCloud on the next screen.
Step 3. Toggle the 'Calendar' switch on and it will start syncing with your iCloud immediately.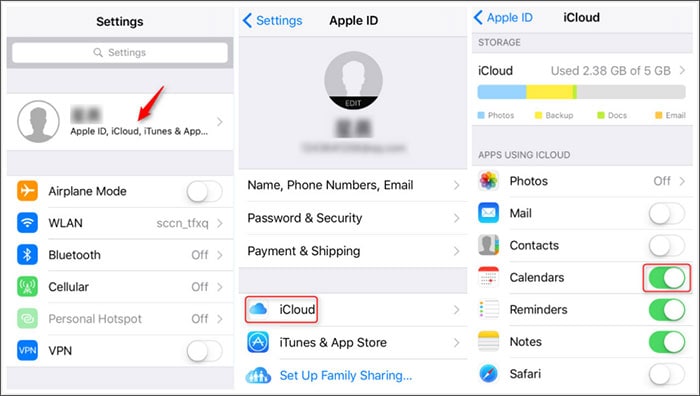 Part 2: 4 Solutions to Fix iPhone Calendar Not Syncing with iCloud
Now your patience is over. We have come to the section where we will explain to you some easy tips using which you will be able to rescue yourself from iPhone calendar not syncing with iCloud problem. So, without further ado, let's explore and get to the solutions to follow when iPhone calendar is not syncing with iCloud.
#Solution 1: De-sync and re-sync Calendar
If you are getting this problem, the first workaround will be to disable the calendar syncing and then enable it again. You can follow the process given above. But for your convenience, we are still showing you how to do this.
First, open 'Settings' and tap on Apple ID.
Go to 'iCloud' and turn off the green button next to 'Calendar'. This will disable the calendar sync.
Wait for a couple of minutes, repeat the process and this time toggle the switch on to enable the syncing.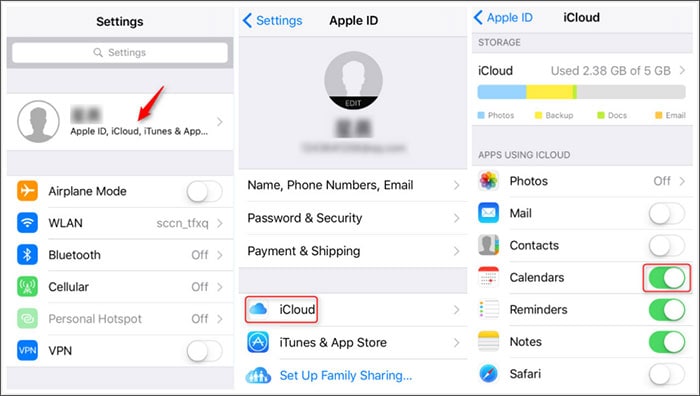 #Solution 2: Refresh the Calendar
The next thing you can do when iPhone calendar is not syncing with iCloud is to refresh the calendar. We hope this will work and turn out to be the best for you. Just get your iPhone to begin and open the calendar app. On opening, just tap on 'Calendar' on the bottom of the screen and swipe down the next screen to refresh the app.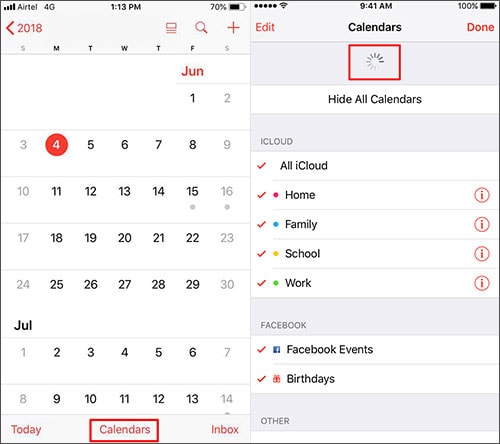 #Solution 3: Force Reboot your Device
Here is yet another tip to try when iPhone calendar stops syncing with iCloud. This is the most common fix that needs to be tried when people are stuck with various iPhone problems. Different iPhone models have different procedures and here we are going to explain to you the model-wise method for force rebooting your device.
If you are a user of iPhone 6, 6s and older than that, you need to press the 'Home' and 'Power' buttons simultaneously. Keep pressing the buttons and release them when you see the Apple logo.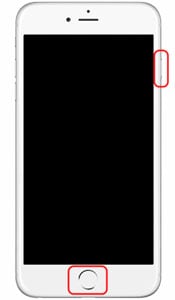 On having iPhone 7 and 7 Plus, the users need to press the 'Power' button along with the 'Volume Down' button. And you need to let this happen until when you see the Apple logo on the screen.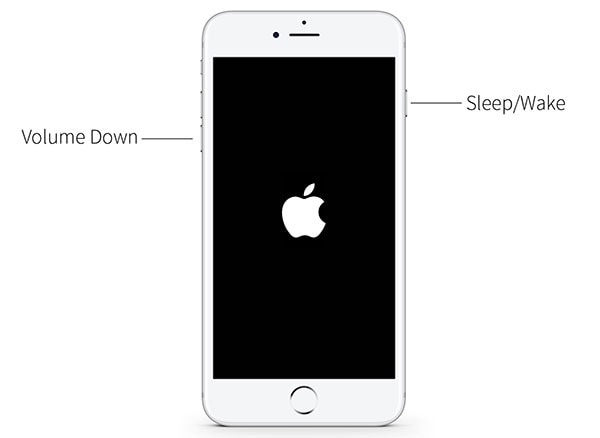 If you have an iPhone 8, 8 Plus, and X, give a quick press to the 'Volume Up' button. Now press and quickly release the 'Volume Down' button. Now, keep pressing the 'Power' button until the Apple logo comes.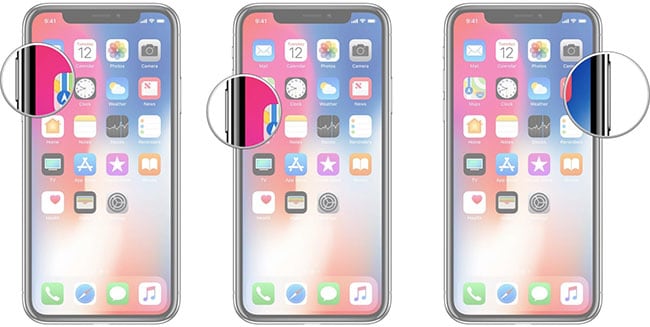 #Solution 4: Sync All Events
If none of the above tips worked, you can use this one. Sometimes, the wrong calendar setting can lead to this particular problem. Therefore, there is a need to set up the calendar correctly. For this, follow the mentioned steps.
Open 'Settings' in your iPhone and move to 'Calendar'. Now look for the 'Sync' option and lastly tap on 'All Events'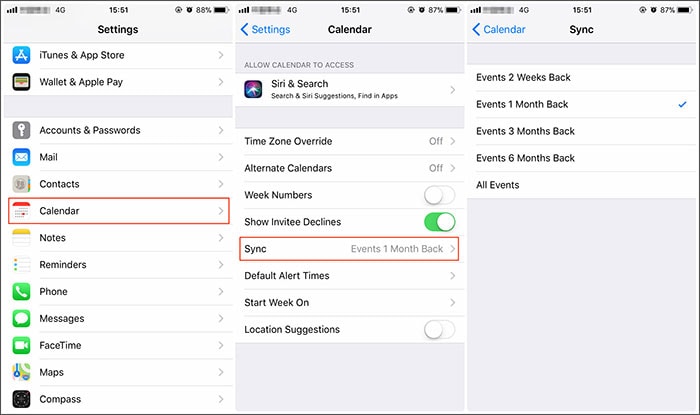 After going through all the tips, we hope that iPhone calendar not syncing with iCloud issue isn't troubling you anymore.
Part 3: How to Recover Deleted Calendar from iPhone
When you give so much effort in fixing the calendar syncing problem and finally synced with iCloud, what will you do if it gets mistakenly deleted from your device? It could be painful when you experience such a situation. Well! You don't need to worry more because we have brought dr. fone – iOS Data Recovery for you which is third-party software designed to recover your deleted iOS data. The software takes a few steps to get your data returned to you effortlessly. Moreover, you can try it for free. The results will be undoubtedly guaranteed and there is no fear of compatibility since this tool is complete latest iOS and iPhone models compatible.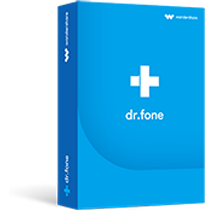 Key Features of dr. fone - Data Recovery (iOS)
3 Recovery Modes: Allows to recover data directly from iPhone, iCloud backup, or iTunes backup according to your needs.
Up to 20 File Types: Recover calendar, lost text messages, iMessages, contacts, photos, videos, notes, etc.
Various Data Loss: Retrieve data lost for deletion, factory settings restore, jailbreak failure, iPhone lost or broken, etc.
Preview: Let you read and preview found data before recovery.
Flexible Recovery: Selectively recover any item you want from iPhone, iTunes, and iCloud backup files.
Work for iPhone X/8 (Plus)/7 (Plus)/SE/6s (Plus)/6(Plus)/5S/5C/5/4S/4, iPad, iPod Touch.
3,856,860
people have downloaded it
[Must Read] If you want to know the process of how to Recover Deleted Calendar from iPhone, please check this link.
We offered you some solutions to resolve the situation when iPhone calendar stops syncing with iCloud. Now, we expect that you are out of the problem. Moreover, there is a tip too through which you can get help in recovering the accidentally deleted calendar. Do share your experience if you liked this article.