If you have forgotten the password of your iPhone, the good thing is you can have data of the locked iPhone backed up. This will help you to recover the data easily and there many ways of going about this.
Part 1. Get Your Data Backed Up
It is possible to back up your data either through iCloud or iTunes. If you're used to backing up your iPhone with iCloud automatically, it's really a good news. That's to say, you can directly jump to the Part 3 to reset your iPhone password, and then restore your iPhone from iCloud backup.
If you don't have an iCloud account or just haven't enable the automatical backup function, try the other way: use iTunes. Generally, iTunes can automatically remember the password once you connected your iPhone to it and entered the password before. In this case, it's pretty easy to backup your iPhone with iTunes. Well, there is a condition that you can't restart your iPhone after the last time when you use iTunes to sync your iPhone, or iTunes will ask you for the password again. It's a little complicated, but it's worth trying.
What if noth ways don't work? Read on to find another data backup solution.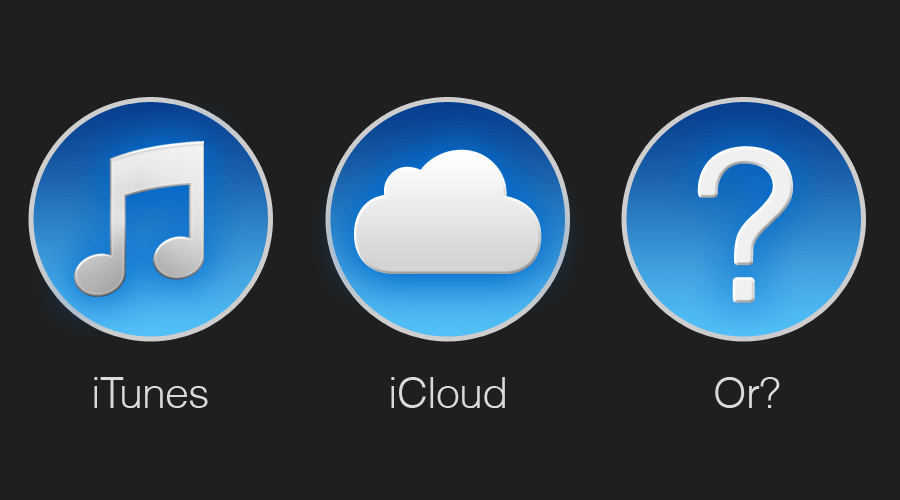 Part 2. What If It Could't Be Backed Up?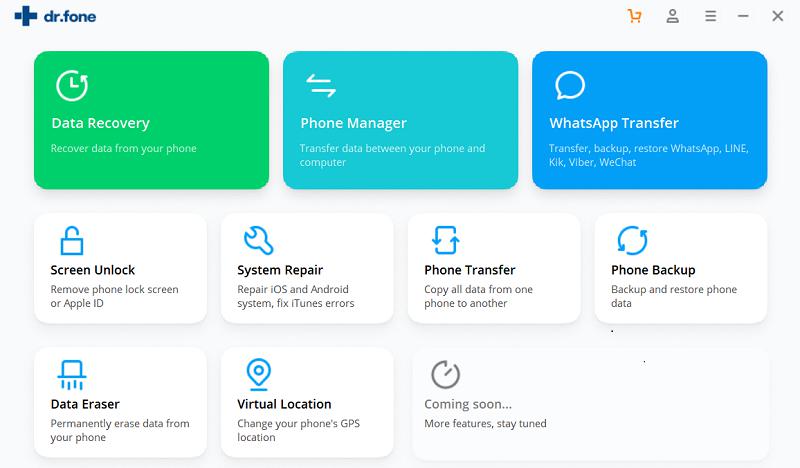 In case iCloud and iTunes have refused to backup your iPhone, there is another way of doing it by backing up your data from previous backups in iTunes. In such a case, use dr.fone - iOS Data Recovery. It is compatible with iOS' newer hardware using iOS 10.3 operating system such as the latest models of iPads and iPhones like iPhone 7 and iPhone SE to recover data deleted accidentally or corrupted.
Why Choose This Software to Restore iPhone Backup Data:
3 Recovery Modes: Allows to recover data directly from iPhone, extract iTunes backup files or extract iCloud backup files.
20+ File Types: Recover lost text messages, MMS messages, iMessages, contacts, photos, videos, notes, etc.
Various Data Loss: Retrieve data lost for deletion, factory settings restore, jailbreak failure, iPhone lost or broken, etc.
Preview: Lets you read and preview found data before recovery.
Flexible Recovery: Selectively recover any item you want from iPhone and iTunes backup files.
Step-by-Step Guide to Export iTunes Backup
Step 1. Choose to Scan Your iTunes Backup
Launch dr.fone - iOS Data Recovery, and open "Data Recovery" menu from program's window, then go to "Recover from iTunes Backup File". Then you can see a list of all backup files in your iTunes for different iOS devices. Choose the one for your iPhone and click on the "Start Scan" button to move on.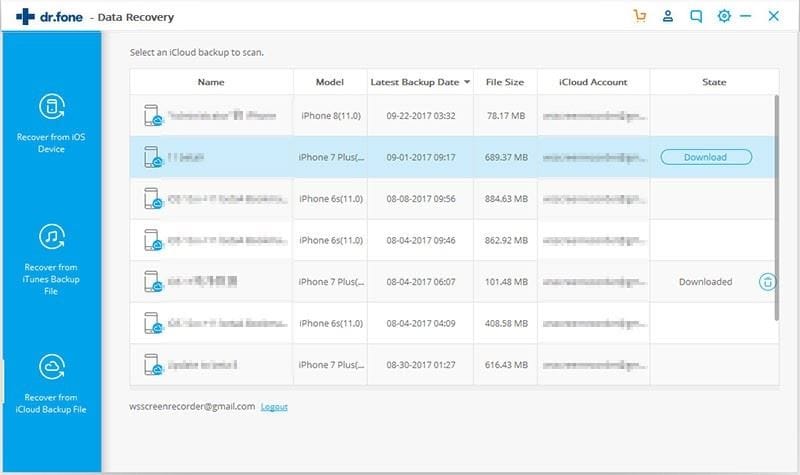 Step 2. Preview and Recover Any Item You Want
The scan will take you a few seconds. After that, you can preview all data extracted from iTunes backup. Check them one by one and tick the item you want to keep. At last, click on the "Export to Mac" button to get them all saved on your computer.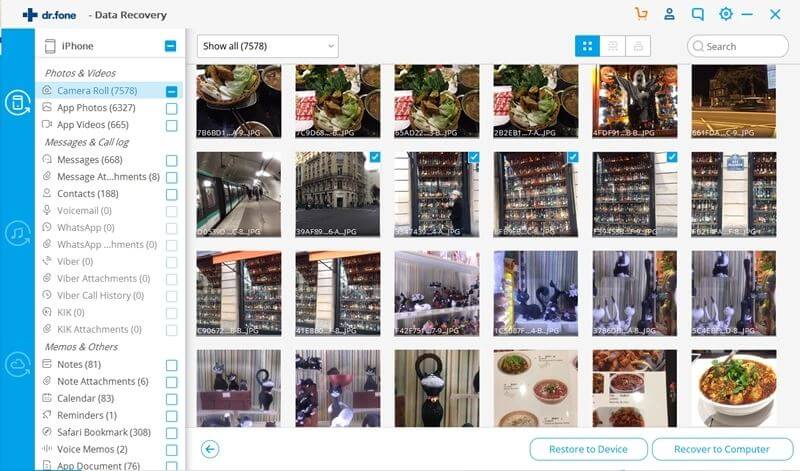 Part 3. How to Recover/Reset Your iPhone Password
Method 1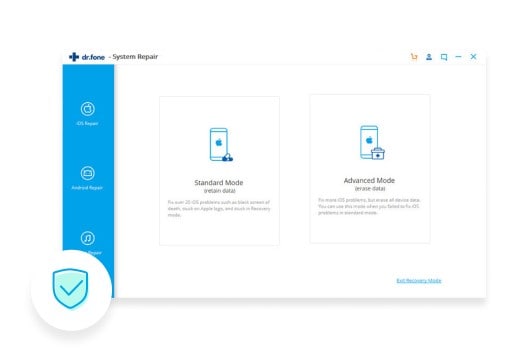 Why Choose dr.fone - iOS System Recovery to Clear iPhone Password:
It can help you safely clear iPhone lock screen password if you have not open "Find My iPhone" feature.
Also it is a powerful tool which can fix common iOS system issues like stuck in recovery mode, DFU mode, white Apple logo and frozen status.
It fix iOS system with data loss, so that you do not need to worry about losing important data from your iOS devices.
It is compatible with iOS 10 (including iOS 10.3), iOS 9 and former.
Step-by-Step Guide to Clear iPhone Password If You Have Forgotten It
Step 1. Connect iPhone to Mac
Launch dr.fone - iOS System Recovery, and choose "System Recovery" from all the features. Then using a USB cable to connect your iPhone to the Mac, please keep the connection during the process.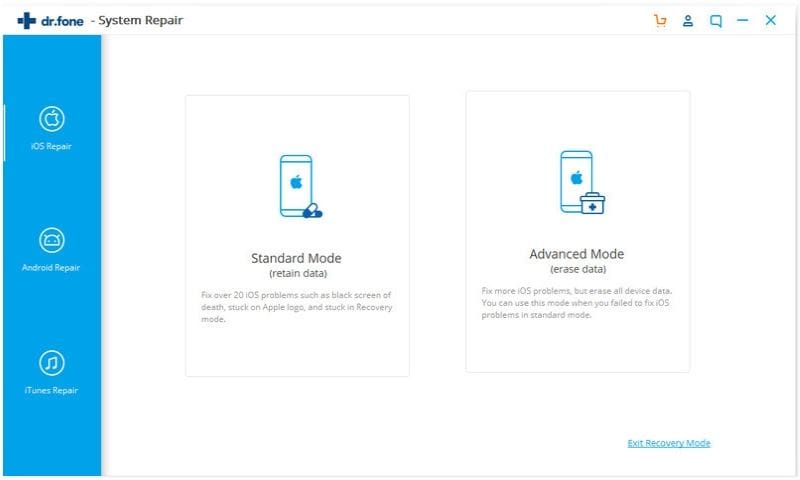 Step 2. Start to Clear iPhone Password
In the next window, the program will ask you to click "Start" button to begin systyem recovery process.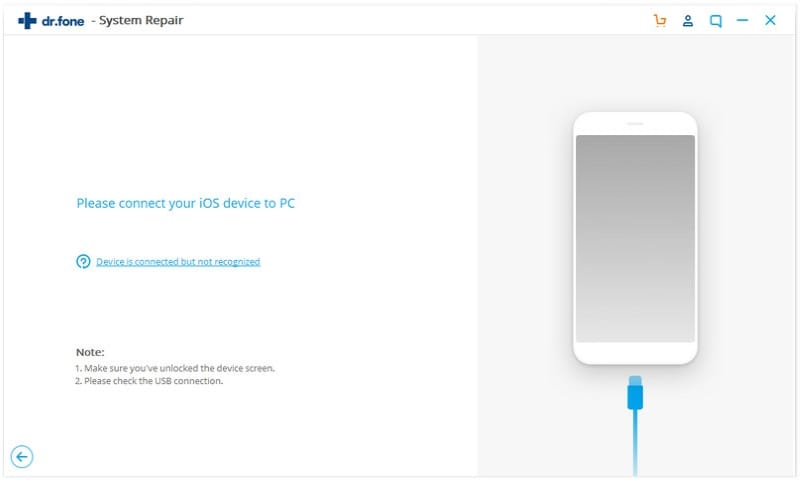 Step 3. Download the System Firmware
Then you will be at the place to check the right firmware, and click "Download" button to download the firmware for your iPhone. After the download process is finished, you should wait for the system recovery process, the program will help you clear the password.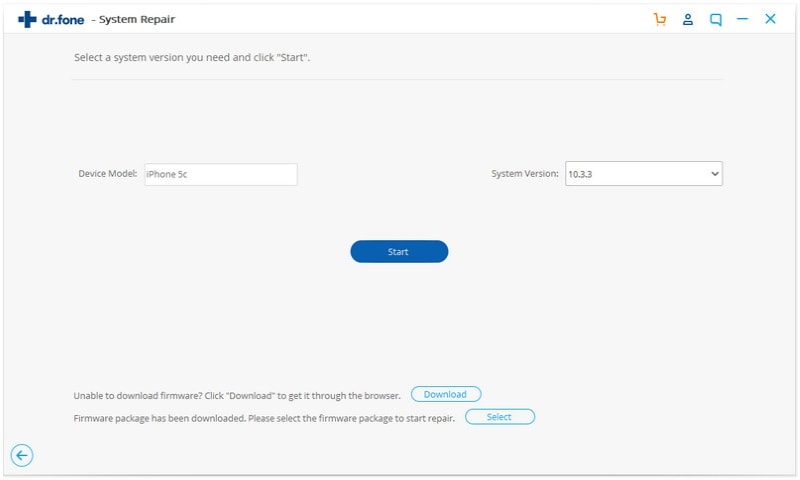 Method 2
To recover or reset your Apple ID password or the screen lock password is not a complex process. Making the device accessible once more is very straightforward.
Screen Lock Passcode Recovery
Step 1. Attach a USB cable on your PC while ensuring the iDevice end part of the cable has not been connected and launch iTunes on the PC.
Step 2. The device has to be turned off by holding down the button for power and swiping until it has been turned off.
Step 3. Begin recovery mode by pressing and holding the device's home button as you connect the device to the other part of the USB cable already connected to the PC. As you connect the device, it will turn on as a result. Resume holding the device's Home button and wait for a window to pop up within iTunes with a message to the effect that it has detected a device already in the Recovery Mode.
Step 4. Restoration of the device in iTunes can now start by clicking "OK" within the appearing window. In iTunes, choose the Summary tab before clicking the button for Restore. The process ensures all the settings and data from the device has been wiped. It will be reset to default factory settings.
Step 5. To return the data into your iPhone, an option of restoring an iTunes or iCloud backup is provided. Restoring from the iCloud requires an Apple password and ID including a backup file previously added on iCloud. On the other hand, restoring from iTunes require a previously backed up file on your PC.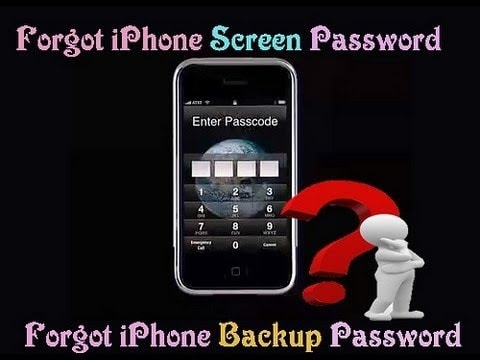 Recovering Apple ID Password
Step 1. Go to iForgot website for Apple IDs to reset and change your password. In case you are unable to recall Apple ID, iForgot should also help.
Step 2. Add the ID, mostly the email address used to sign up into the site. Click next and if you do not remember the ID, there is a link beneath the text area to click; follow the provided instructions.
Step 3. Identity verification is a must and Apple does this in two ways. Firstly, an email containing a link to confirm is sent to your registered email. Secondly, you only need to answer a security question and verify yourself, in most cases your birth date as well.
Step 4. You can then reset or change the password and ensure it is not only easy to recall but also secure.