#1 Free iPhone Backup Extractor: dr.fone - Data Recovery (iOS)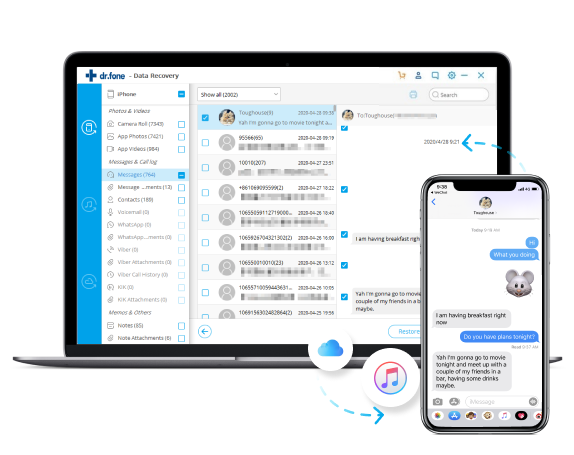 The dr.fone - Data Recovery (iOS) is a powerful iPhone data recovery tool that's part of a wide range of utility software developed by iSkysoft. This recovery tool allows you to extract data directly from your iPhone (including iPhone XS and iPhone XR) or from an iTunes or iCloud backup. Once it has scanned your phone or the iPhone backup file of your choice, it will display all the files that it has found. You are then asked to select the files you want to extract and recover from all the files found in the backup.
Why Choose This Free iPhone Backup Extractor:
The dr.fone - Data Recovery (iOS) tool may be the perfect recovery tool to suit your concerns with the backups you've created and the data you've stored in your iPhone previously. It does a somehow tedious but clean job of scanning the backup source for recoverable files, regardless of the source being your iPhone or your iTunes backup.
With these two options, you are given better chances of finding the certain files that you have lost.
The numerous features that this tool has is clearly a big advantage, but may make the overall user experience pretty overwhelming.
You can also selectively recover your files, leaving out the miscellaneous files that you are actually not planning to get back anymore.
#2 Free iPhone Backup Extractor: iBackup Viewer
The iBackup Viewer by iMacTools is a recovery tool for iOS devices that allows users to recover data from backups created. It is offered as a free-to-download utility which does just about the right job of getting back the files you want from the backups you have created.
Pros and Cons:
Of all the software discussed in this article, the iBackup Viewer looks the most like any other built-in Apple app that it makes it easier for Mac users to use. The interface doesn't make it hard for users to get the recovery started right away. It is however, focused more on recovering data from backups created previously, unlike the previous two tools that take pride in their option to scan recoverable files directly from the device. Though major errors are quite rare, the tool is also known to have issues of crashing and failing to load some iTunes backups properly.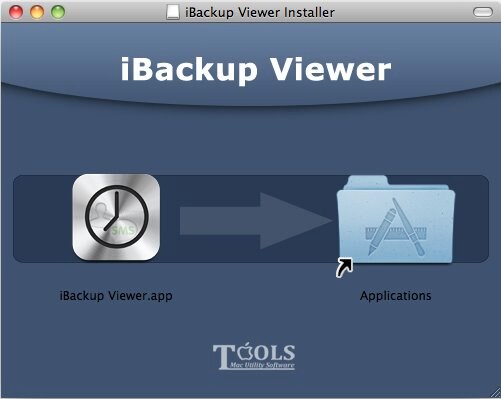 #3 Free iPhone Backup Extractor: Easus MobiSaver
The Easeus MobiSaver is a free tool developed by Easeus, along with other software that are typically considered life-savers for those who thought their devices or computers have been brought down by the errors and problems they have faced. This tool is Easeus' utility software specifically designed for data recovery on mobile devices.
Pros and Cons:
Since the Easeus MobiSaver had been specially designed for use in recovery of data from and for your mobile devices, including your iPhone, you can rest assured that it had been optimized to help you out for your concerns with your phone. This application also offers recovery for a huge range of data types such as contacts, messages, and notes aside from the usual video, audio, and image files. Like iSkysoft, Easeus also allows users to choose between recovery from the device or from an iTunes backup. The features may, however, help bring an overloaded feel to the application but perhaps not as overwhelming as iSkysoft's.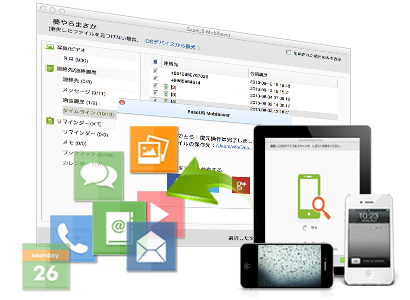 Part 4: Choose the Right One for Your iPhone Backup Extraction
| | dr.fone - Data Recovery (iOS) | Easeus MobiSaver | iBackup Viewer |
| --- | --- | --- | --- |
| Is the software free to download and use? | Yes | Yes | Yes |
| How easy is it for me to use the interface? | 4 out of 5 stars | 3.5 out of 5 stars | 4 out of 5 stars |
| Can I recover data directly from my iPhone? | Yes | Yes | No |
| Can I use my iTunes backup for recovery? | Yes | Yes | Yes |
| Can I directly transfer the data from the recovery tool to my iPhone? | No | No | Yes |
Part 5: Any Way to Find Registration Keys for Higher Version of the Free iPhone Backup Extractor?
The recovery software discussed previously are just three of the many utility tools that are being offered for free to iPhone users. These software, however, also have premium versions that users may want to avail to get better performance, better results, and higher chances of recovering their data.
While most people are willing to pay, some would rather waste their efforts to search for keys to crack the premium recovery software of their choice. Getting keys for these recovery software are usually done by typical Google searches, a quick browse at pages of torrent sites, visiting forums for requests and posted keys, and using key generators and cracked executable files specifically made to crack the user's chosen recovery tool. Although the number of those resorting to these methods have been increasing, it is very important to keep in mind that these are illegal. So if you really want to get premium quality software to recover you iPhone's data, don't hesitate to buy it. After all, the software's developers are really working hard behind the scenes just to give you better chances of recovering your phone's data.