What is Google Voice on iPhone?
Google voice is a Handy tool, developed by Google, which gives you a number through which you can make calls, send messages, and for the purposes of this article, receive voicemail messages. This is a service that uses push notifications to alert you when you have a new voicemail. The beauty of this tool is that you can have one number to manage many mobile phone numbers which you may own.
Part 1: How to Set Up Google Voice Voicemail on iPhone
Step 1) Integrate the app to your iPhone. Unlike Android, where Google Voice is integrated into the phone system, with an iPhone, the tool is downloaded as an app. Download it and then launch it; sign in using your Google ID and password.
Step 2) Select the type of account that you want to use. Google voice has several account types. Some are premium while others are free. Look through the account types and decide the one that you would like to use.
Step 3) Select your Google Voice number. You will be asked to choose a Google Voice Number or select from one which already exists.
Step 4) Set your PIN. You will need a PIN number with which you will use to access your Google Voice services from your iPhone.
Step 5) Setup a forwarding number. You will have to set up a number which will ring when anyone calls your Google Voice number.
Step 6) Verify your iPhone. You will get a numerical code which you will have to enter when Google Voice calls you in order to verify that the number you gave was the correct one.
Now you can make calls, send texts, or receive voicemails on your Google Voice account.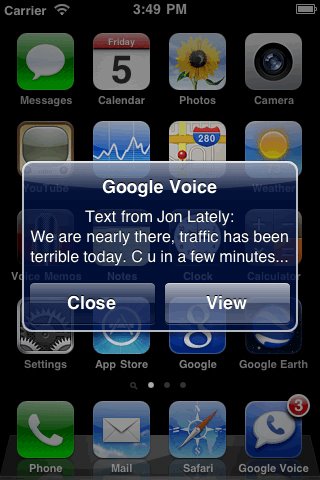 Part 2. How to Get Rid of the Red Dot on iPhone Voicemail
There are several Google Voice account types and you need to know which one you should use.
Google Voice Number
This number allows you to get calls and voicemails from several other numbers. You can even set it up such that all the devices associated with the number will ring when anyone uses the number.
Google Voice Lite
This is an account that only deals with voicemail services. You get one voicemail number for all your phone numbers. You can get transcripts of the voicemail messages in your email; personalize your voicemail greeting among many other features. If you do not want to make calls, or text using your Google Voice account, then this is the best option for you. You can access your voicemails from your computer or iPhone.
Number Porting
This is a feature that allows you to port your number straight to Google Voice. You will have access to every feature available, and can customize the service as you wish. You will not need to get a new number for separate devices. This service attracts a fee.
Google Voice on Sprint
Sprint users can use their phone numbers to be their Google Voice numbers. This means that there is no need of getting a different number for your Google Voice account.
A Note About Google Voice Calls
You can make local and international calls using your Google Voice number. However, this is not a free service and you will be charged by your carrier for making the calls; the rates may be lower than those associated with making such calls directly from your carrier.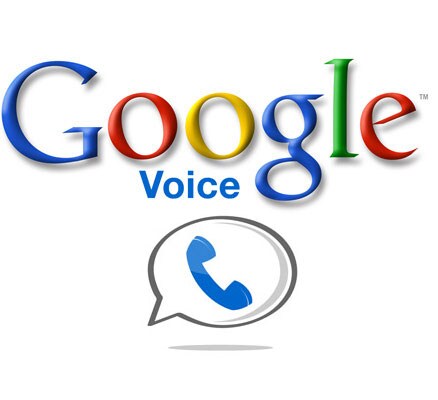 Part 3. Most Effective Tool to Recover iPhone Voicemail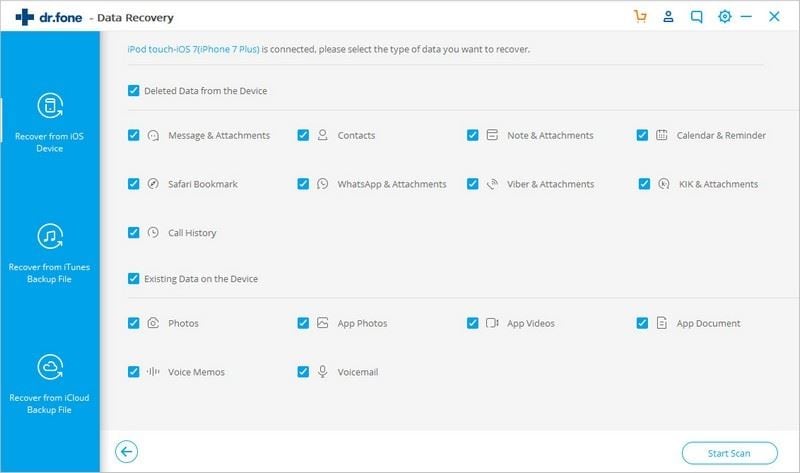 Google has always tried its best to provide the most recent technology for easy communications. Now you can have a Google Voice account through which you can receive your voicemails, especially when you have travelled out of your country. This is great for businesspeople, who have to travel a lot, since it reduces their carrier costs, especially when having to retrieve voicemails from a different country. Losing your voicemails from your phone can be remedied by storing them in your iTunes and iCloud backup files, and then recovering them using dr.fone - iOS Data Recovery.
Why Choose This Software to Recover iPhone Voicemails:
Multiple Recovery Modes – You can recover your voicemail messages from your iPhone mobile phone, iTunes or iCloud
Full iOS Compatibility – This is an application that works with all iOS (iOS 10.3) devices, ensuring you have a one-stop place for all your backup and restoration activities.
Multiple File-type Compatibility – You can backup and recover 20+ different file types using this application.
Handy Preview Feature – work better with the preview function which allows you to view your files and data before you restore them to your device.
Simple User Interface – Anyone can follow the interface of this application since it is well laid out.