Snapchat is an interesting application that allows users to send photos and videos using the self-deleting feature. When you share photos or videos with others on Snapchat, you can set the last time and it will be permanently deleted after that time. If unfortunately, it is deleted after saving, how to recover deleted Snapchat pictures? There are many ways to recover deleted pictures from Snapchat. In this article, we will let you know some common ways to recover Snapchat photos after deleting them.
Part 1. How to Recover Deleted Photos from Snapchat on iPhone?
When sending or receiving Snapchat photos or videos, they will not be completely deleted. These photos and videos will be saved on the phone as ".nomedia" extension files and will not be displayed. Therefore, it is not impossible to recover photos from the computer. Many people don't know how to recover deleted memories on Snapchat. If you want to recover Snapchat photos, you can recover them by following the steps below.
Recover from Cache
The best thing about Android devices is that it stores the cache of the application in the phone memory or SD card, which is very helpful. The cache files are not visible in the folder, so you can easily recover Snapchat photos using the cache files on Android.
Step 1.

First, you need to open the file manager of your Android device and navigate to the folder named "Android", and then perform further operations in the data folder.
Step 2.

Find the list of all applications that exist on the device, open the folder named "com.snapchat.android", and then open the cache folder.
Step 3.

Find all the deleted Snapchat photos in the "received_image_snaps" folder, access and retrieve the lost photos.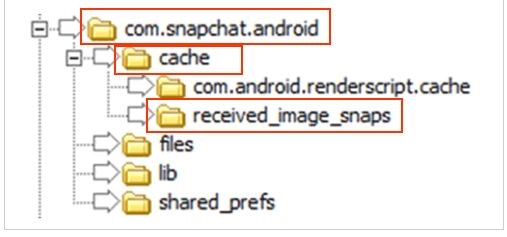 In this way, we can get back deleted Snapchat files and pictures.
Via Google photos
We use Google regularly for different purposes. Many people use Google to keep a backup of their data. "Google photos" is the best option to save your pictures. It is very important to install Google photos on a phone to save photos. By using Google photos we can easily recover deleted Snapchat pictures within few minutes.
Following is the way to perform this.
Step 1.

Open Google photos on your phone and sign in to your account.
Step 2.

Select the folder that contains your Snapchat photos, you will see all the pictures used by you in Snapchat.
Step 3.

Just click on the images that you want back and Download it.

Use Snapchat recovery software
People use different applications and tools to recover deleted data and Dr.Fone - Data Recovery (Ios) is highly recommended for you to recover deleted Snapchat photos on iPhone. Not only application data, Dr.Fone allows to recover various deleted data on iPhone through different recovery modes: directly restore from iPhone, restore from iTunes backup, restore from iCloud backup. This tool can recover iPhone data in any data loss situation, for example, delete error, iOS update, iOS jailbreak, restore factory reset, etc.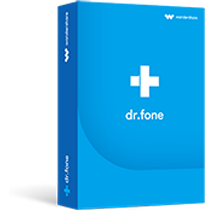 Key Features of dr.fone - Data Recovery (iOS)
3 Recovery Modes: Allows to recover data directly from iPhone, extract iTunes backup and download iCloud backup.
Up to 20 File Types: Recover lost text messages, iMessages, contacts, photos, videos, notes, etc.
Various Data Loss: Retrieve data lost for deletion, factory settings restore, jailbreak failure, iPhone lost or broken, etc.
Preview: Lets you read and preview found data before recovery.
Flexible Recovery: Selectively recover any item you want from iPhone, iTunes and iCloud backup files.
3,087,152
people have downloaded it
We can recover Snapchat photos and other data with Dr.Fone in the following methods.
Recover from iOS device if you don't have backup
After the software is downloaded, you may need to recover the lost data from the iPhone. Is there an effective way to recover deleted Snapchat photos or retrieve other lost data from iOS devices? When you accidentally delete important files without backup, how can you easily recover the files? Dr.Fone can solve it, please follow the steps given below.
Step 1.

Choose Data Recovery and connect your device to PC or Mac.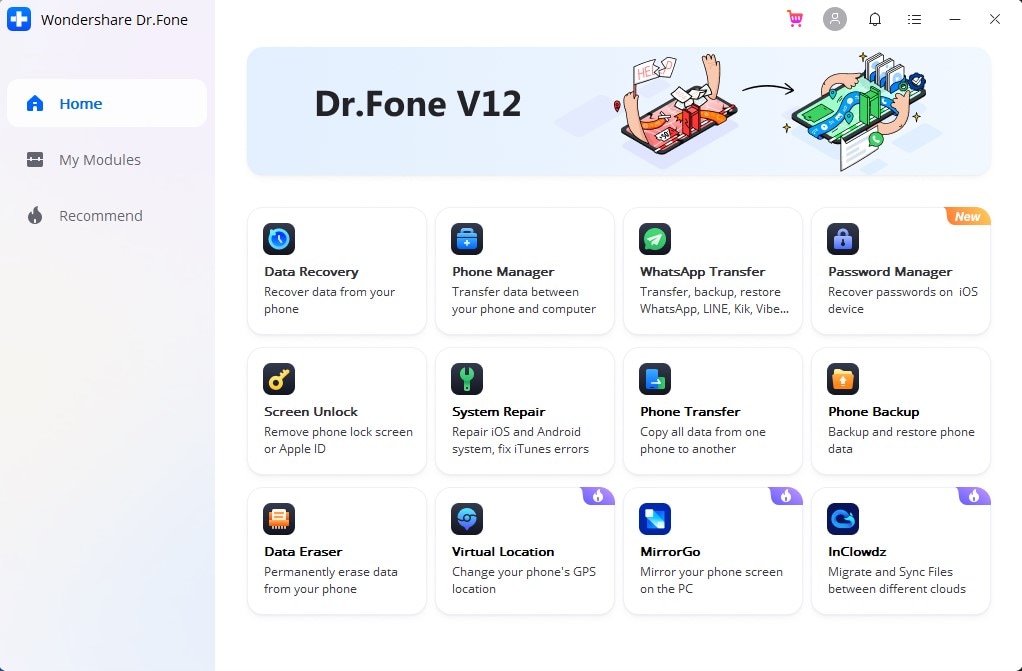 Step 2.

Choose Recover from iOS Device and select the data types you want to recover, then click Start Scan.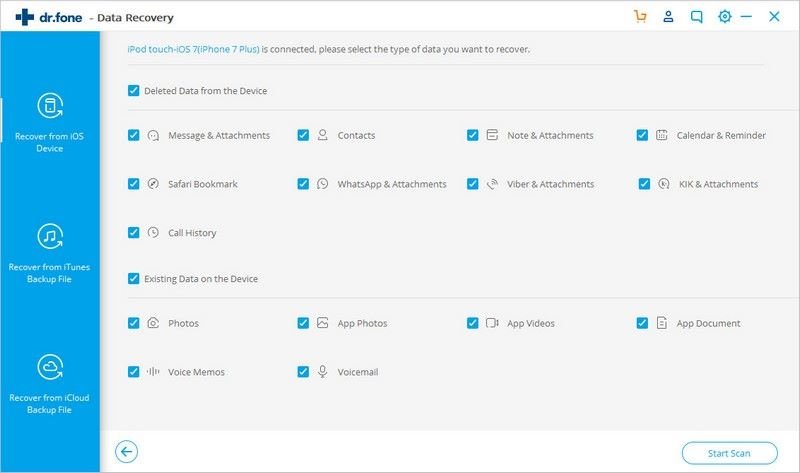 Step 3.

Wait for the data scanning process to proceed.
Step 4.

Preview and select the scanned data to recover.

After the lost photos are recovered, you can preview and get the wanted photos back by clicking "Restore to Device" or "Recover to Computer".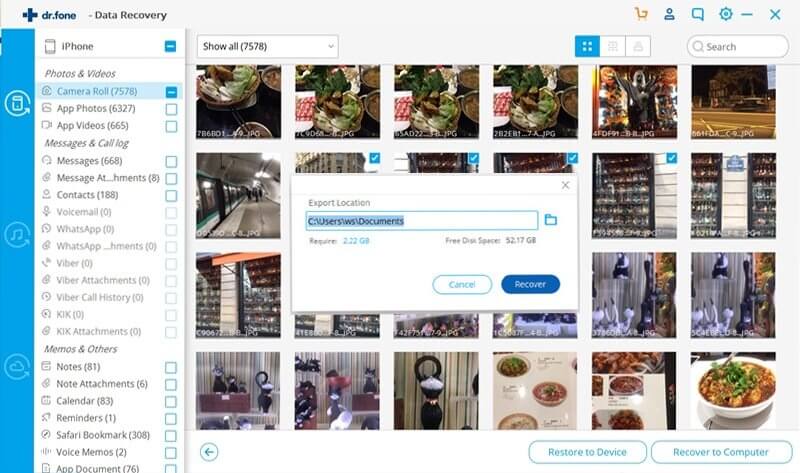 Recover from iTunes backup files if you have iTunes backup
Step 1.

Choose Recover from iTunes Backup file on the below screen of Dr.Fone.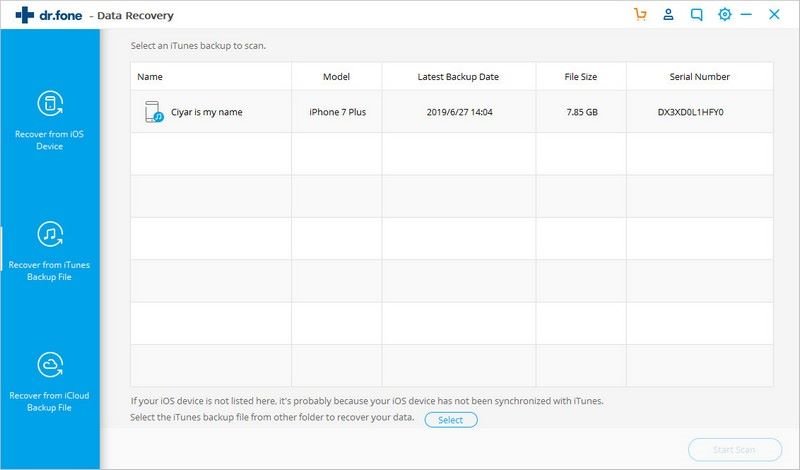 In this process, iTunes will be detected automatically and you can select the target iTunes to proceed with the data scanning process.
Step 2.

Select iTunes backup files to scan.

Here you can select the iTunes backup files from folders and click Start Scan to recover data.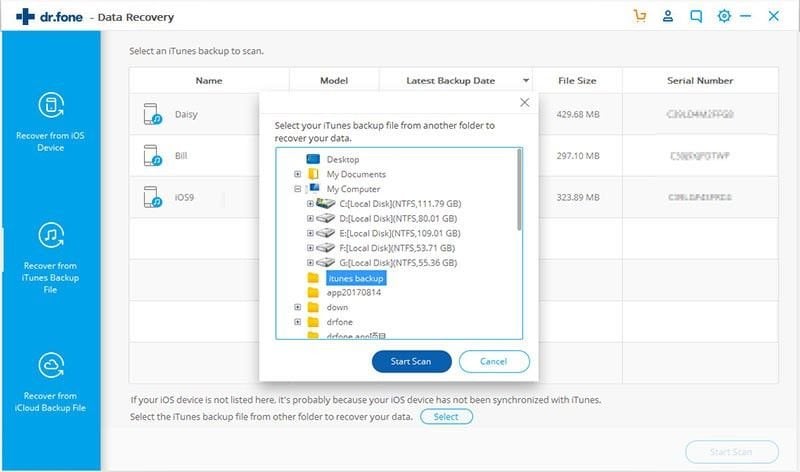 Step 3.

Start to Scan iTunes backup files.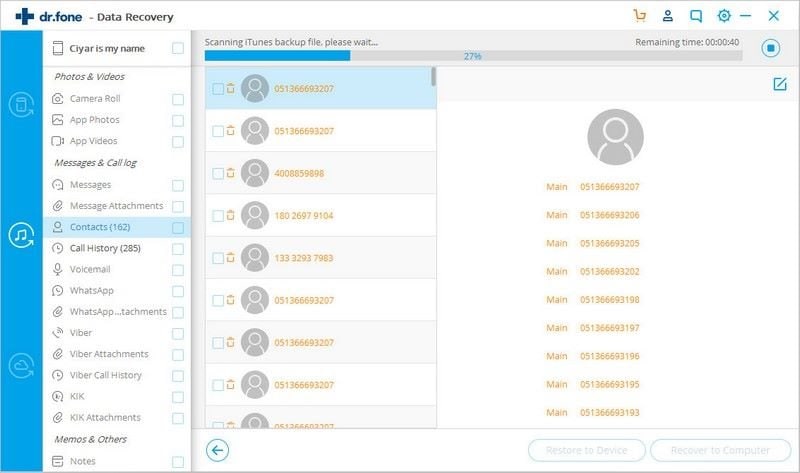 Step 4.

Preview and select the target data to recover.

After the completion of the scanning process, you will see all your lost data on the screen. Preview and select your desired photos to recover.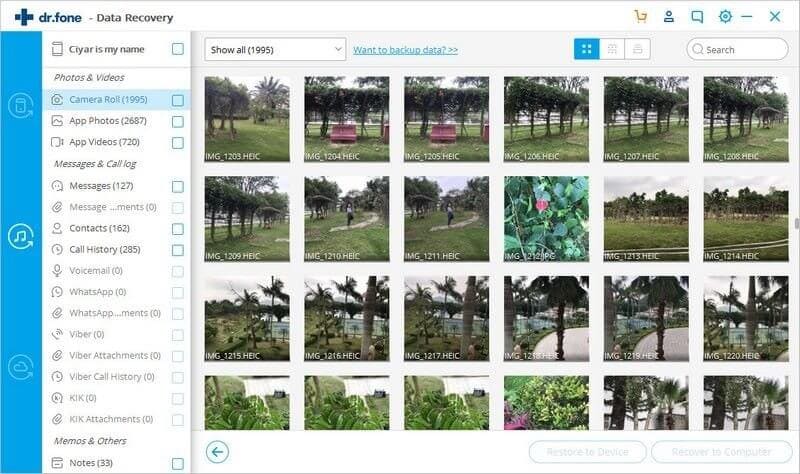 Recover from iCloud synced file if you have iCloud backup
You can also recover deleted Snapchat Photos with iCloud if you have iCloud backup.
Step 1.

Choose Recover from iCloud Synced Files on the below screen of Dr.Fone.

Here you need to sign in to your iCloud according to the instructions on the screen.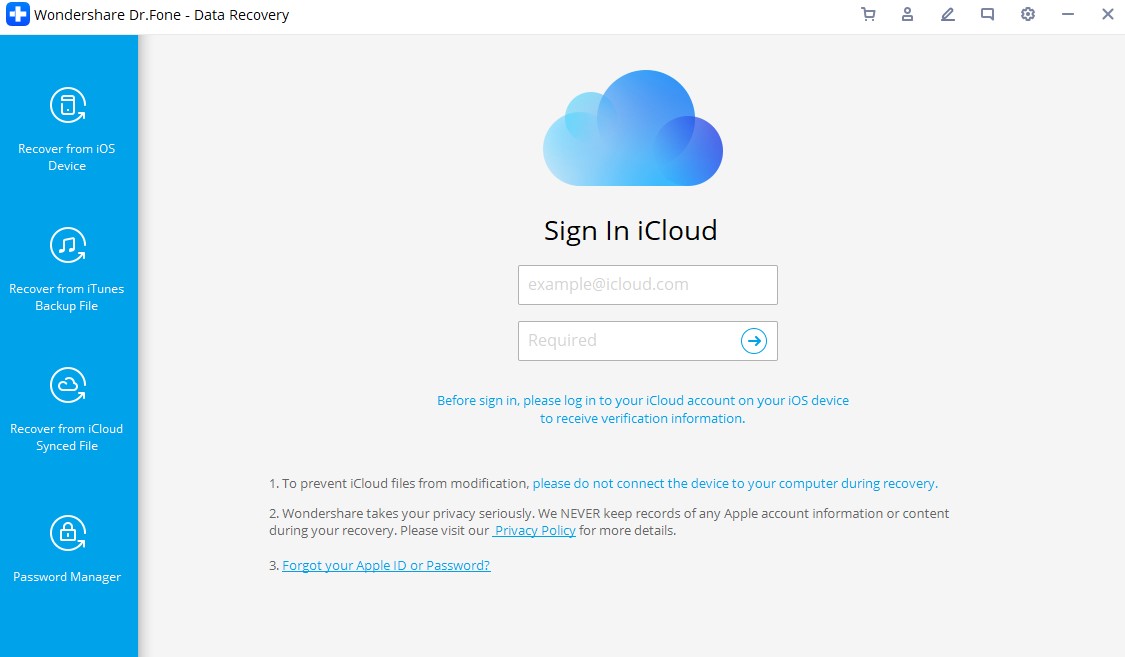 Step 2.

Select and download target iCloud backup files.

After signing into iCloud, all of your iCloud backup files will be detected, from here you need to choose the desired files that you want to recover and click Download.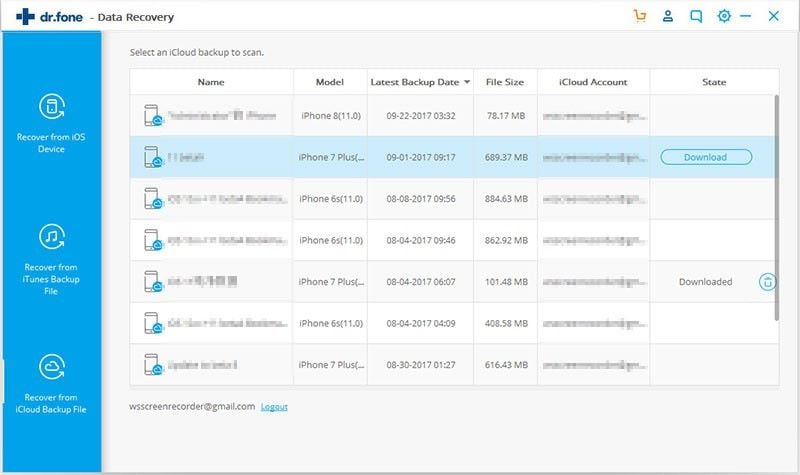 Step 3.

Select the type of the target file to download, then click Next.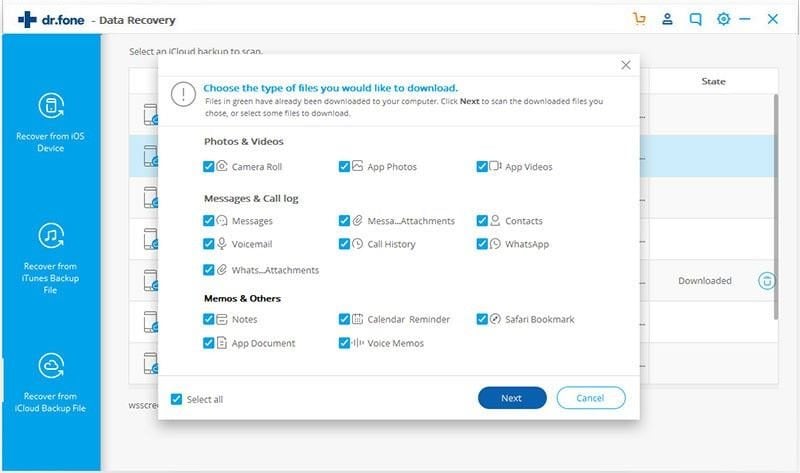 Step 4.

Start downloading iCloud backup files.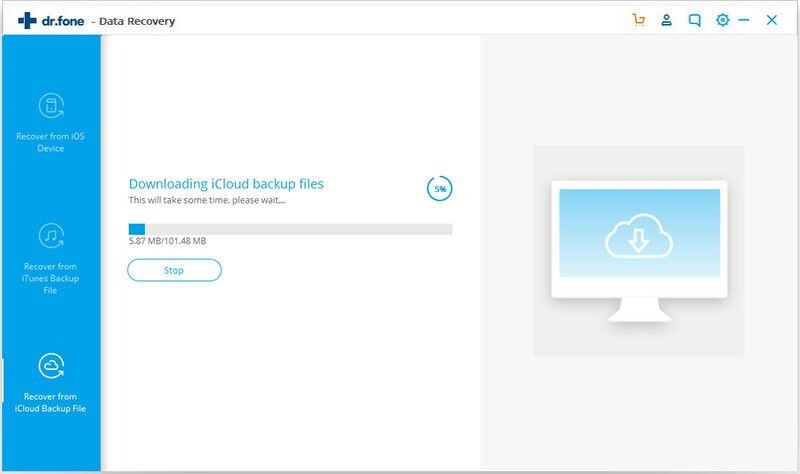 Step 5.

Select and recover photos after the download process finishes.

You will see the iCloud backup data appear on the below screen after Dr.Fone downloads it, you can preview and select the wanted photos or other data to recover!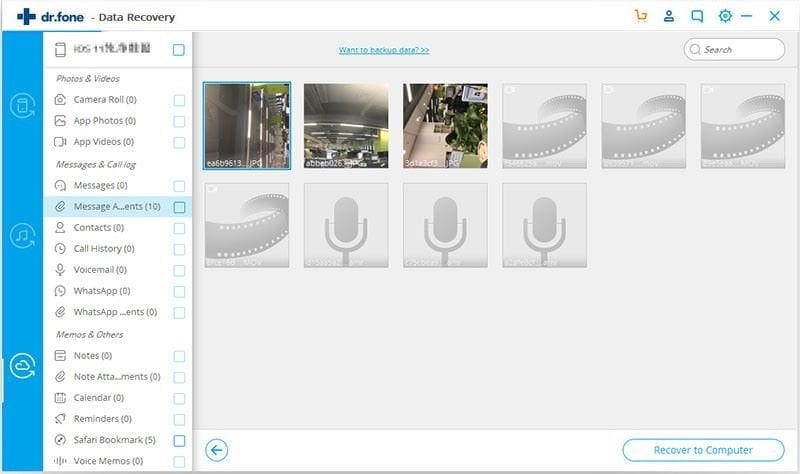 Part 2. How to Backup Snapchat Photos to Avoid Data Losing?
Snapchat is a social network for image messaging and communication based on mobile devices. Snapchat has become the most important messaging and multimedia sharing application in the daily lives of young people. The function of automatically deleting shared messages within 10 seconds, videos, and images are very attractive. However, after the shared messages are deleted, you may want o get them back due to unexpected reasons. Here we will tell you how to backup Snapchat photos? We can backup Snapchat photos without losing data in the following way.
Step 1.

Open Settings and go to Memories.
Step 2.

Click on Save To..., then click on memories and camera roll.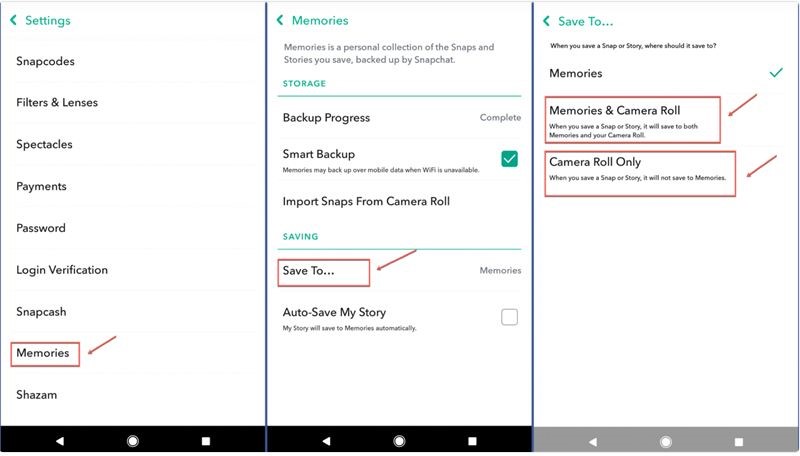 By following this method, we can get back all Snapchat pictures without losing data.
Bonus Tips: How to Recover My Eyes Only Pictures on Snapchat?
If you want to recover My Eyes Only Pictures on Snapchat, there is no direct way to do it. But you can try to contact the Snapchat support team, they may let you know all details about data recovery from my eyes only pictures.
Attention
If you want to get back your Snapchat photos and other data, you should keep in mind that change or reset your eyes only passcode will lose the data in your eyes only permanently, to avoid such problems occur, you had better not try to change the passcode.