Having your iPhone locked is probably the worst thing that can happen to your precious Apple phone, and it is a difficult task to restore a locked iPhone for most iPhone users. This can happen due to various reasons. Letting your friends playing a prank on you to set your iPhone's passcode to a random number combination that they soon forget is one possible cause. Being too overprotective of your device and changing its passcode to something very hard to remember is another possible cause for your iPhone to be locked. Or perhaps your not-so-small or greasy fingers have failed in entering the passcode six times in a row. But regardless of the case, having a locked iPhone is a problem that must be addressed as soon as possible.
Part 1: How to Restore Locked iPhone by Using iTunes
Be reminded that this method will only work if you have synced at least once with the iTunes app in your computer.
Head to the computer that you're using to sync your phone with iTunes. Turn it on and launch iTunes. Make sure that any anti-virus software installed in your computer is turned off.
Launch iTunes in your computer. Take note that iTunes may ask for your phone's passcode. If you can't really remember it no matter what you do, skip to the last method which you can find just after Using Find My iPhone. See Using Recovery Mode.
If you are really lucky to have entered the correct passcode for your phone, it'll be an easy breeze for you from this point. iTunes will do the trick for you. It will start syncing your iPhone automatically and consequently make a backup that you can restore from just in case you may need to restore your phone again in the near future. Should it fail to begin syncing automatically, you'll have to manually sync your phone with iTunes.
Once the syncing is done, you can now begin restoring your phone. Select Restore from iTunes backup when asked by the setup assistant to set up your phone. Back in iTunes, you should be able to see your device and its information. Click on your device and choose the backup file you want to use.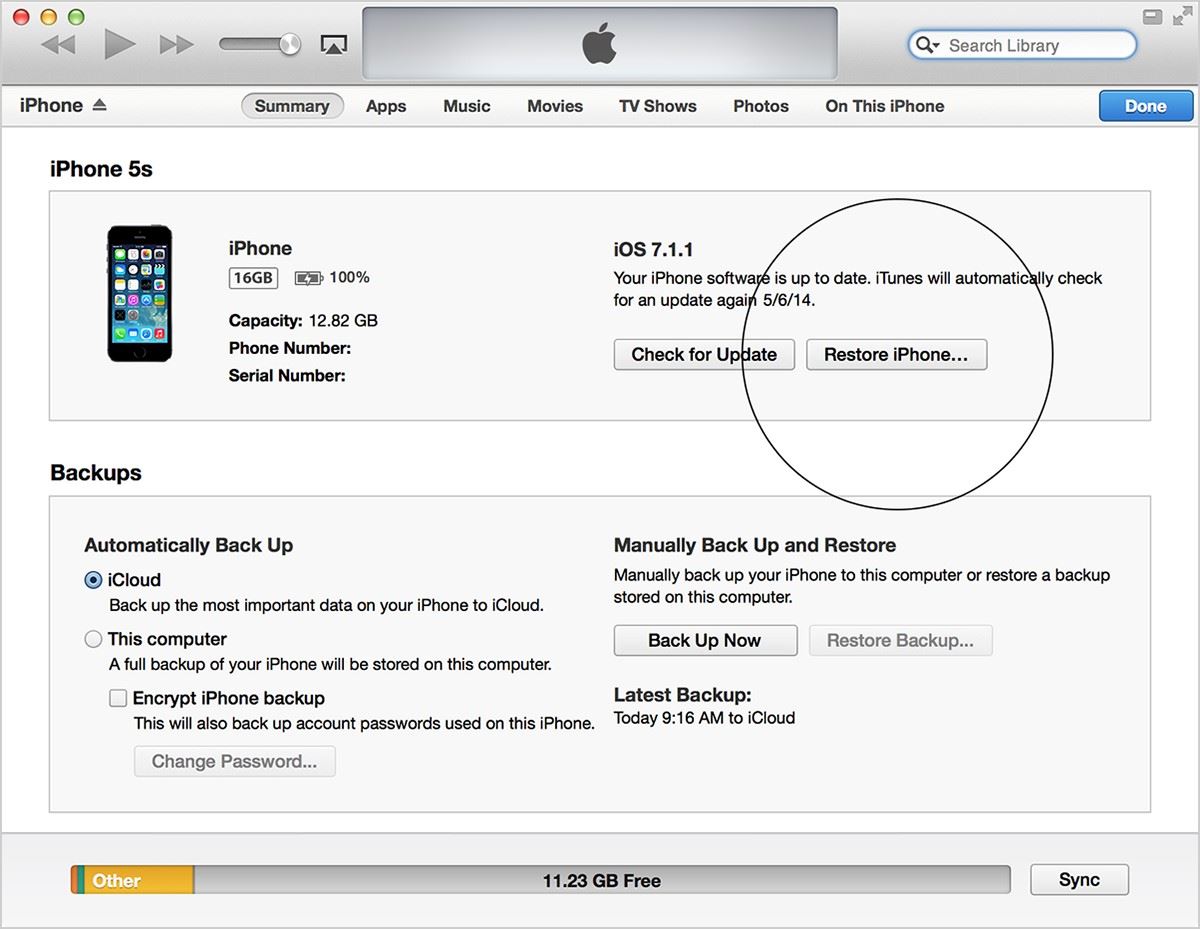 Part 2: Restore Locked iPhone by Using Find My iPhone
If you are looking for a way to restore locked iPhone without iTunes, you can use this method if you have Find My iPhone turned on. Find My iPhone should be able to help you wipe out all the data on your device. To do this:
Visit icloud.com/#find and check if you have Find My iPhone enabled.
On top of the window of your browser, click on All Devices.
Choose your device. Clicking on Erase should erase the data and settings in your device, including its passcode.
With your phone fresh from the wipe out, you'll have to start over. If you wish, you can go ahead and restore data from one of your backup files on either iTunes or iCloud.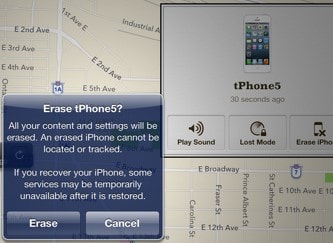 Part 3: How to Restore A Locked iPhone by Using Recovery Mode
This method is probably your last resort if you haven't synced your phone with iTunes, if you just can't remember your passcode that iTunes asks for before you can restore with its help, or you don't have Find my iPhone set up for use. Just be careful before proceeding though, as you will need to have everything in your phone wiped out.
Make sure your phone is turned off. Also ensure that you remove all cables that connect your iPhone with any other device.
Press on the Home button and hold it while connecting your iPhone to iTunes. Remember to turn on your iPhone just in case it doesn't go live on its own.
Only release the Home button if you have already seen the screen saying that you are to connect to iTunes.
Once your iPhone has been connected to iTunes, the music application will tell you that it was able to identify a device running in recovery mode. Just click on OK and you should have your device restored in no time.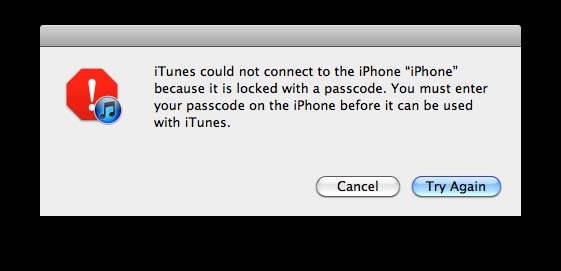 Part 4: Tips for A Locked iPhone on PC
A locked iPhone is truly a headache, especially if you use your iPhone in a very regular basis (in your work, for instance). To help solve this further, here are additional tips whenever you encounter such a situation:
If you know yourself to not be a techy person and you are not confident that you'll be successful in fixing your phone, it's probably better not to touch it. Just bring it to the nearest Apple service center near you to have it fixed. Just take note that Apple may charge you for fixing this problem with your phone.
On the other hand, if you feel that you're quite ready for some tweaking in your iPhone and you simply don't want to wipe out your phone's data and start all over again, you can use other applications that enable you to bypass the passcode requirement for you to be able to use your phone.
One such application that you can exploit is Siri. It actually wasn't made for bypassing passcodes per se, but Siri is enough to do the trick on your own. However, it would only probably work if you have iOS 6 or 7.
• Make a phone call using Siri to your friend or any one you know who has FaceTime. When you have made the phone call, go ahead and tap on FaceTime's icon.
• The FaceTime app will now launch. Now put make your iPhone sleep. After a few seconds, turn your phone on. FaceTime should still be attempting to make the call. Wait for a few seconds more before unlocking your phone by simply sliding your finger as you would in a normal, unlocked phone.
• The bug in iOS 7 (which also existed for iOS 6) should take you to the contacts found in your phone. Although your phone will have limited functionality, this Siri trick is extremely useful under emergency cases where you'd want to make calls or send texts since landing on the contacts page in your phone will give you the ability to send texts and make calls to your contacts.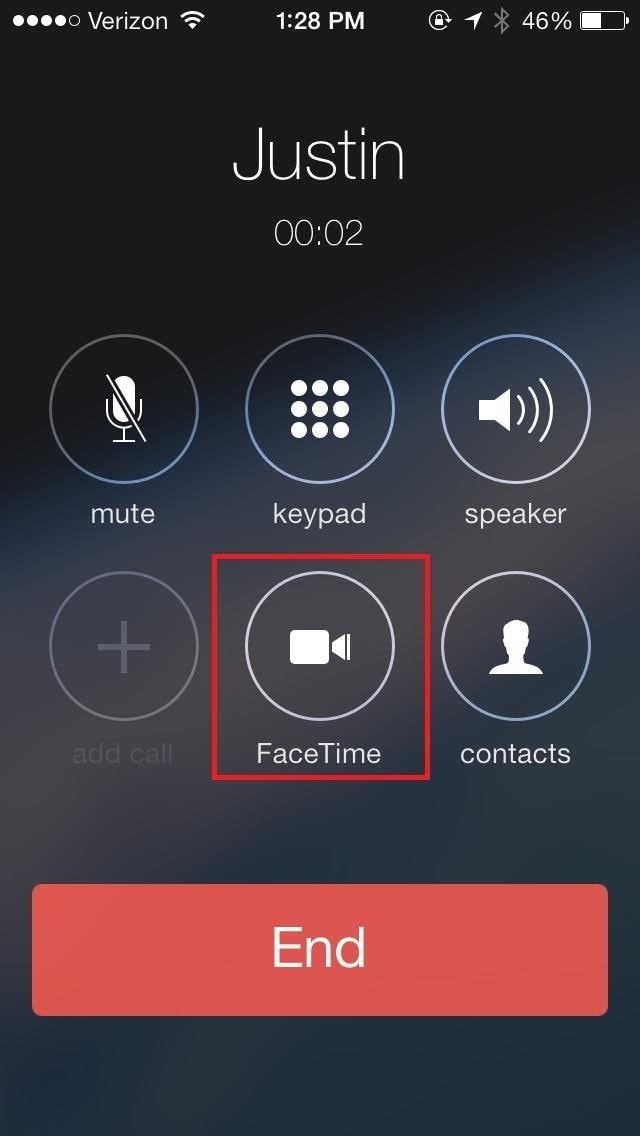 Conclusion
So that's basically the things you can do whenever you need to access your phone only to find out that is locked. But just as it was mentioned in the tips section, if you're really not confident in making some tweaking to your phone, just don't mess up with it. Bring it right away to an experienced troubleshooter to have your forgotten passcode problem fixed.
Part 5: Tool to Recover Lost Data During Restore Locked iPhone
We use iPhone in daily life, work, study, social contact, etc. none of them could survive without a phone nowadays. We depend on our phone to do most of things. Therefore, if you lose data on your iPhone, it would bring lots of trouble to you. But don't worried, to recover data on iPhone is what dr.fone - Data Recovery (iOS) does. It helps you bring back the lost data from iTunes, iCloud or the iOS (iOS 11 supported) devices itself.
The key features of dr.fone - iOS Data Recovery
3 recovery modes: recover your lost data from device, iTunes or iCloud backup files.
It can recover 20+ file types, including photos, text, videos, contacts, Apps, etc.
Fully compatible with all of the iOS device, including iPhone X/8/7/SE/6/6s/5 and other former modes. iPad and iPod touch are also supported.
Preview the data in detail before you decide to restore to device.
100% get the lost data back if you have backup to iTunes or iCloud.
To see step-by-step guide for how to recover data via dr.fone, please click here.