iCloud is one of the innovations brought up by Apple that provided iOS users with a very distinctive platform for keeping the backup of their data. With such technology in their pockets, iOS users were easily able to manage all kinds of data across their devices and maintain their storage effectively.
However, rather than just being a cloud storage platform, iCloud offered a lot more than a normal iOS user can think of. With the ability to restore all kinds of data back into your device, the focus lies upon the guide to how to restore contacts from iCloud through a variety of methods, as provided in the market.
Part 1. How to Restore Contacts from iCloud Only
Simple restoration of data might return you everything that has been backed up across your iCloud; however, users usually do not require the complete set of data being restored into their devices. In such requirements, they usually call up for gaining access to any kind of platform that would allow them to significantly restore a selective type of data back into their devices.
These platforms are usually segmented into third-party platforms and are mentioned to be quite prolific in offering explicit results to their users. Such an example of a third-party platform is taken from dr.fone that allows you to restore contacts from your iCloud through a series of simple steps.
dr.fone provides you with a very efficient platform to work on, which makes it a primary choice in executing such restoration of your data. To answer the question of why you should consider opting for such a platform, you need to look across the reasons, as shown below.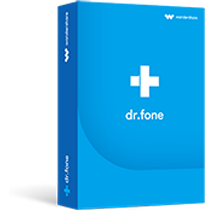 Why you should choose dr.fone as a primary recovery tool
You can scan and restore data from your device or through iTunes or iCloud backup.
Selectively preview and restore data.
You can also use this platform to fix your issues with iOS.
Compatible across all iOS devices including iOS 14.
4,290,481
people have downloaded it
For efficiently using this platform to restore deleted Calendar on your iPhone, you need to look ahead as described in the steps below:
Step 1. Launch and Select Recovery Mode
You are advised to download and install this platform on your desktop. Following this, connect your iPhone with the desktop and launch the platform to select 'Data Recovery' from the home window.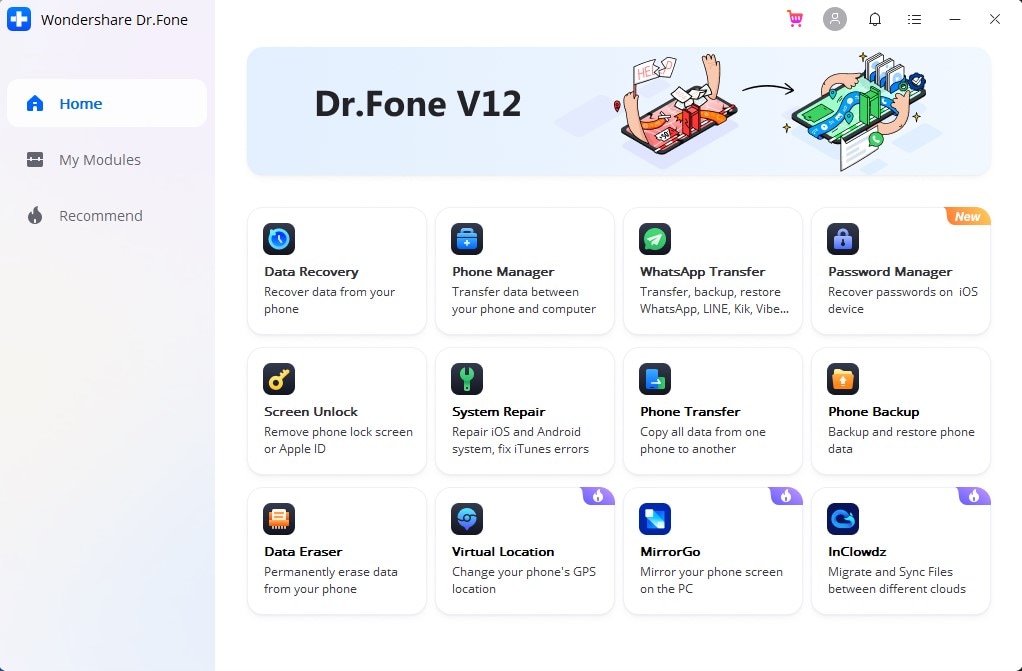 Step 2. Select Mode
You need to select 'Recover from iCloud Backup File' from the available options and provide the credentials to your iCloud following this.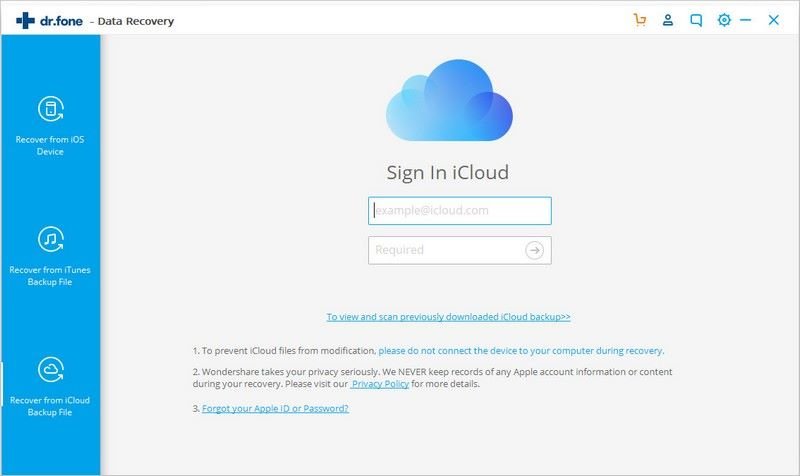 Step 3. Scan and Download
The platform scans all the available iCloud backup files across the account. Select the most appropriate backup file out of it and tap 'Download.' Over the pop-up screen that appears, you need to select the contacts out of the given options and proceed.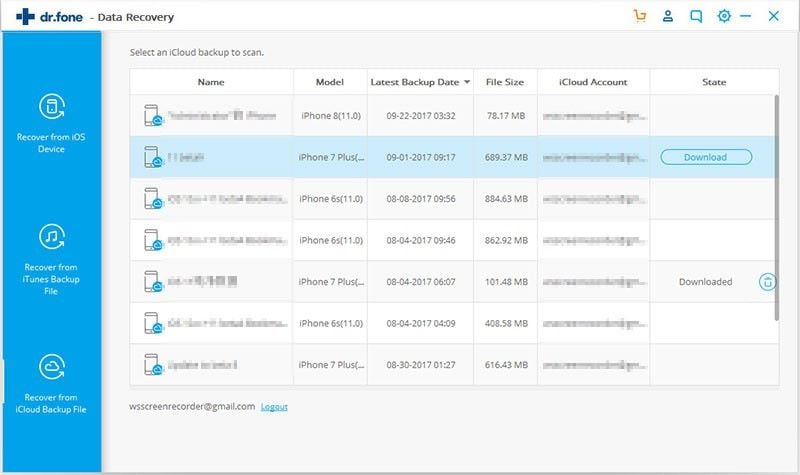 Step 4. Preview Results
Over the results that are obtained by data recovery, you need to simply observe the previewed results. With the segregated sections, you can simply select the contacts that you wish to recover and tap on "Recover to Device."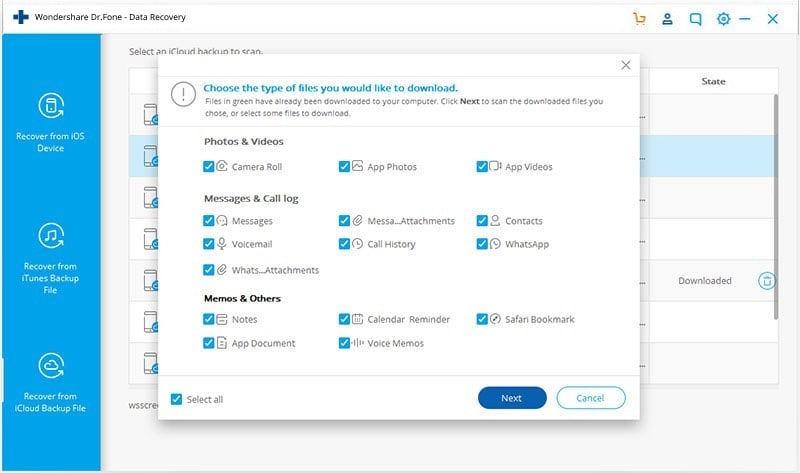 Part 2. How to Restore Contacts from iCloud on iPhone Setting
The market is full of methods that can allow you to restore data on your iPhone by connecting through the iCloud. Apart from methods such as dr.fone itself, there are multiple techniques that can be undertaken to restore iPhone contacts with iCloud. This part features the process of restoring data through iPhone settings. For this, you are required to follow the steps as shown below.
Step 1. You must erase the content off your iPhone. For this, you need to access the "Settings" of your iPhone following the 'General' option. Over the next screen, you need to select "Reset," followed by "Erase All Content and Settings" to conclude the process.

Step 2. With the device that gets restarted after a reset, you need to select the option of "Restore from iCloud Backup." Provide the credentials of your iCloud account and select the backup that you need to restore.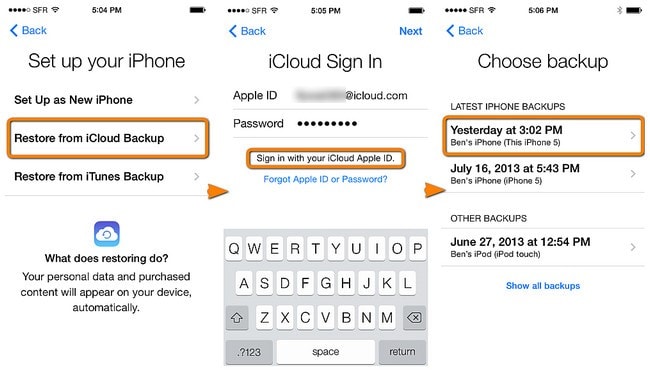 Part 3. How to Restore Contacts from iCloud by Syncing All Contacts
Apart from leading to the iPhone Settings for restoring all contacts from your iCloud, you can also look over more methods and techniques that can cover your requirements. Another approach that you can consider restoring your contacts from iCloud is by synchronizing all contacts into your device. For this, you can follow the steps as followed.
Step 1. Access the 'Settings' of your iPhone, followed by 'iCloud.' Turn off the option of 'Contacts' from its toggle and select "Keep on My iPhone" from the pop-up message that appears on the screen.
Step 2. Turn on the 'Contacts' from the toggle and select 'Merge' from the options from restoring the contacts back into the iPhone. All the contacts will be displayed back on your iPhone.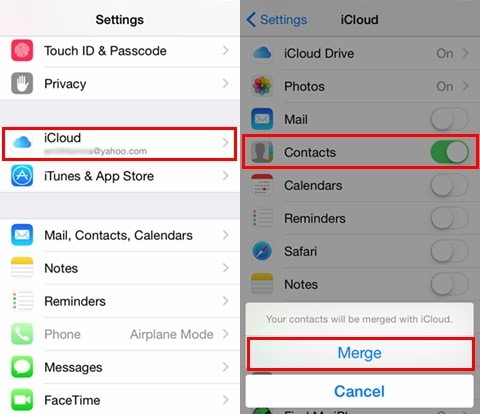 Part 4. Tips: Backup iPhone Contacts on iCloud Frequently
1. Why Backup is Necessary
iPhone may be one of the best devices that have been introduced in the market; however, there are certain aspects that are to be kept in mind to use the device effectively. Backing up data is considered important for the efficient management of data. The reasons for backing up data are quite unique and definitive, which can be featured as:
Your device may get affected because of a virus or malware that would lead to malfunction.
The battery of your device may run out, which may lead to data losses.
You may lose your device, or it may get stolen.
The device may get damaged, which cannot be repaired.
---
2. Sync your iPhone Contacts
There are two approaches that you may consider for backing up data across your device. The first approach is to sync all iPhone contacts directly from the device. To successfully execute this, you need to:
Step 1. Open 'Settings' on your iPhone and access 'iCloud.' Provide the credentials to your iCloud account.
Step 2. Over the pop-up that appears on the screen, you need to turn on your contacts toggle and merge the contacts across your iPhone.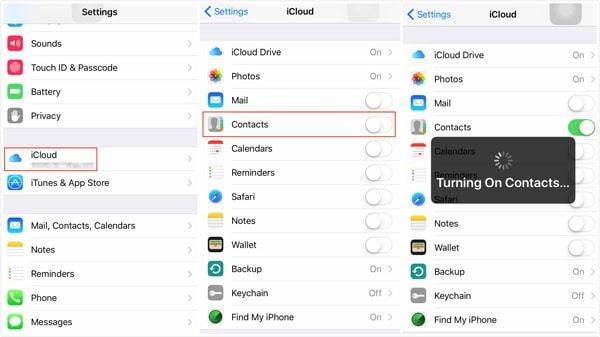 Step 3. Scroll down the screen and tap on "iCloud Backup" to proceed towards backup.
Step 4. Tap on "iCloud Backup" and lead to "Backup Now" for initiating a backup of your device.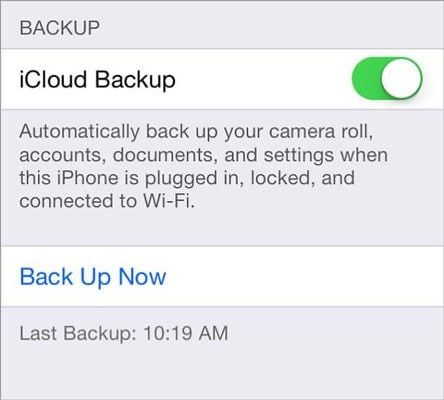 ---
3. Use dr.fone – Phone Backup
Third-party applications can also allow you to effectively back up your data across the device. Rather than going for a variety of options across the market, you should consider going for dr.fone – Phone Backup, which would prolifically back all data across your device. dr.fone ensures that all data is settled into appropriate sections with ease.
Conclusion
Selective restoration can allow you to manage data across your device. There are multiple methods that can be adopted for executing such processes. This article issues multiple methods that can allow you to restore your contacts through iCloud with ease.