Sometimes your iPhone may start asking for a voicemail password. It will ask it repeatedly and this may be very irritating. It may ask for it when you try to access your voicemails or even when you are not using the voicemail system.
If you have just restored your iPhone, you will also get this problem. How to fix iPhone Asks for Voicemail Password? This is however something that is common and can easily be solved. Read on to learn more.
Part 1: How to Fix "iPhone Asks for Voicemail Password"
Note: When you purchase your iPhone, there is a default voicemail password that is set. This could be the last 4 digits of your social security number, or 1111, or 0000, or 1234.
Setting up a voicemail password is always important due to security reasons. It helps prevent anyone from accessing your voicemail messages. As much as this is absolutely necessary, it reaches a time when, if you restore your iPhone, it will keep asking for a voicemail password over and over again.
This could be very irritating especially if you have forgotten the password. This should however not worry you much as there are ways through which you can get over this.
Below is a step-by-step guide that will help you to fix this problem and your iPhone will stop asking for the voicemail password repeatedly.
Using AT&T to Fix This Problem
This option requires that you know your billing zip code. The AT&T app has an automated system that is tailored towards guiding the users on the simple steps to take in fixing such a problem.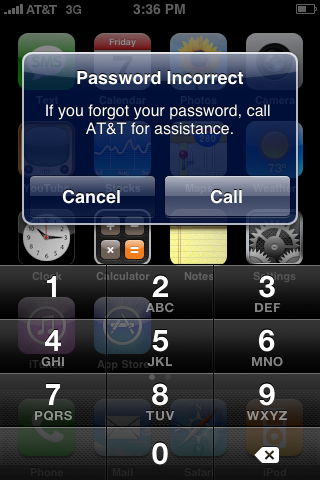 Step 1 Call 1 (800) 331-0500 and enter your full phone number (10-digits including the area code).
Step 2 This automated system will then list all the options that may have made you to make the call.
Step 3 In this case, focus on the third option. To get voicemail assistance, press 3. To change your password click 3 again.
Step 4 When prompted, enter your billing zip code.
Step 5 Do not worry if you get the error message again asking you to enter your voicemail password.
Step 6 In this step, enter your phone number once more. However, do not enter the area code. This means you will just enter 7 digits.
With the above simple steps, you will have fixed the problem.
Part 2. How to Stop Voicemail Password on iPhone
When you set up voicemail, you will be required to create a password. Stopping voicemail password should be the last option to go for even when you have problems with the voicemail system.
Here is a guide on how to disable your voicemail password.
Step 1 Call the voicemail system from your iPhone and then press and hold then the Voicemail key or 1.
Step 2 You will be prompted to enter your voicemail password. If you have forgotten, reset it.
Step 3 To skip any voicemail messages that you have and go to the Main Menu, press the * key.
Step 4 Go to personal options, press 4. Then press 2 to go to Administrative Options.
Step 5 Click 1 for Password Options.
Step 6 Click 2 to get the ON/Off options. Click the "OFF" button to stop the voicemail password.
Part 3. Best Tool to Recover Lost Voicemails on iPhone
There was a time when data loss was one problem threaded by all iPhone users. When you lose your data, you felt like jumping out of your skin.
However, this should no longer worry you as every day, there is someone out there labouring hard in trying to solve such problems. iSkysoft has developed one of the best apps to retrieve any lost data.
So, any time that you lose your data such voicemail, and you are thinking of getting them back, think of dr.fone - Data Recovery (iOS). This iPhone Data Recovery is a brilliant app that can help you retrieve your voicemails. Not only can you retriever voicemails, but also other 20+ different text and media files on your iPhone.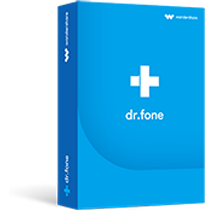 Why Choose This Software to Recover Lost Voicemails on iPhone:
This app can retrieve lost voicemails, photos, camera roll, apps, videos, calendar, reminder, music, app documents within a very short time.
This software comes with a humanized interface that is easy to use.
It works smoothly with iOS devices such as iPad air, iPad Pro, iPod touch 5, iPod touch 4, iPhone 7, and more.
Restore your data directly from your iPhone; restore deleted data with iTunes, and with iCloud backups.
It supports many data loss situations like upgrade failure, jailbreak failure, factory reset, deletion, system failure or broken device.
4,290,481
people have downloaded it
Step 1 Download and Launch Software
Connect your device to the computer, and download dr.fone - Data Recovery (iOS). From the main interface, tap on the "Data Recovery" part to navigate to the next window.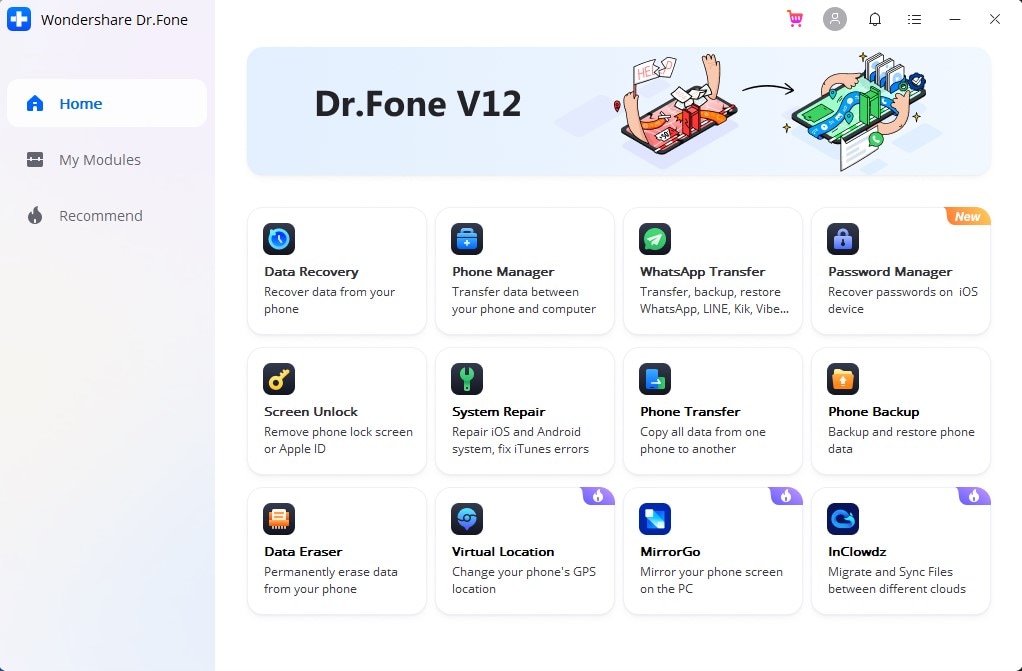 Step 2 Scan the Mobile Device
You can select one or more types of data that you want to restore. Then click "Start Scan" button to begin scanning process.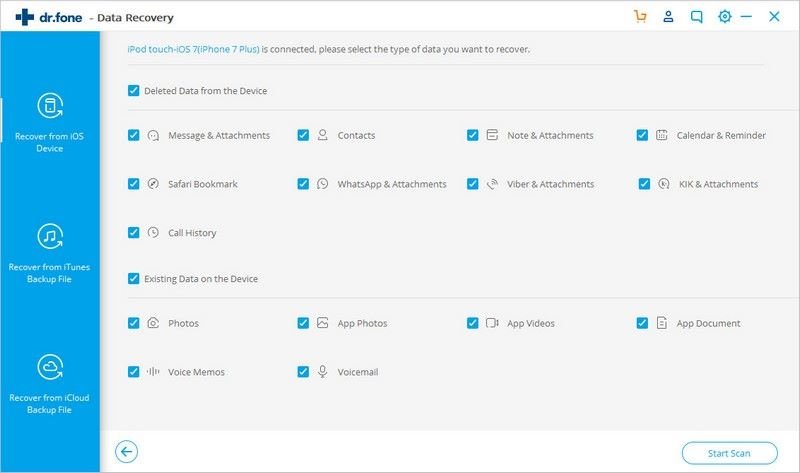 Step 3 One-click Restore iPhone Data
After scanning, all recoverable data will be listed on the program window, click to preview them and select the ones you want to restore, click "Restore to Device" or "Export to Computer" button to restore them.
Read More: How to Save Voicemails on iPhone?
Conclusion
After reading these 3 solutions, I hope this article helps you a lot on how to recover your voicemail that you deleted by mistake. These are some easy steps but really helpful, check our website for more handy tips!