- "How do I recover lost iPhone call history?"
- "I want to find my deleted call logs on iPhone. Is there way to get them back?"
- ...
These questions are not rare for iPhone users. Many of the users find themselves in problems when their call records get deleted and they are stuck on finding deleted call history recovery solutions. If you're relating here, don't panic, we will provide you some very effective ways to retrieve call history on iPhone that got removed accidentally due to any reason.
In this post, you will know 3 great solutions to recover deleted call logs on iPhone, which is directly retrieve call history on iPhone, scan and find call history from iTunes backup, and restore deleted call log from iCloud backup. Finally, I will recommend some tips to prevent data loss on iPhone.
Keep reading!
Part 1. Why the Deleted Call History can be Recovered?
Have you ever imagined the idea behind why you are able to retrieve call history on iPhone or any other phone? No? Let us make you enlightened on this. While using an iPhone, you should first have an idea about where is your data or call logs are saved in your device. In actual fact, iPhone uses a database to save its files which are called SQLite. So, when a file gets deleted from your iOS device, it actually doesn't completely get erased or removed. Instead, it just marks the occupied space as 'Unallocated' from 'Allocated'. So there left a chance to recover deleted call history on iPhone and get it back to you. But it is to be noted that you should stop using your iPhone when you experience such a situation. This is essential because the space that is now vacant in place of the removed data can be easily overwritten with the new files.
Summing up the topic, your files actually don't delete when you delete at the first place. They just get hidden in your device making you unable to view them. They are busy clearing up space and making a place for the new files. So, you can easily recover them. Also, when you stop using the phone to avoid overwriting, it is recommended to take the help of a reliable data recovery tool immediately to get your deleted call logs or other data back.
Let's move forward to the next section where you will get to know how to see deleted calls on iPhone once they get deleted.
Part 2. How to Directly Recover Deleted Call History from iPhone?
dr.fone - iOS Data Recovery is designed to recover the deleted iOS data under any circumstances. For example, you can recover your data if the device gets damaged, software corrupts or data gets deleted accidentally and more. You will be able to get call history back on iPhone within few clicks when you use this tool.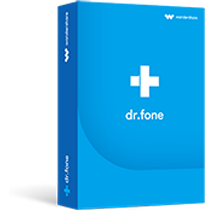 Key Features of dr.fone - Data Recovery (iOS)
3 Recovery Modes: Allows to recover data directly from iPhone, extract iTunes backup and download iCloud backup.
Up to 20 File Types: Recover lost text messages, iMessages, contacts, photos, videos, notes, etc.
Various Data Loss: Retrieve data lost for deletion, factory settings restore, jailbreak failure, iPhone lost or broken, etc.
Preview: This Lets you read and preview found data before recovery.
Flexible Recovery: Selectively recover any item you want from iPhone, iTunes and iCloud backup files.
3,087,152
people have downloaded it
Here is how to recover deleted recent calls on iPhone directly using dr.fone – iOS Data Recovery.
Step 1.

Get dr.fone on your PC

Before using dr.fone, it is recommended to turn off the automatic sync between iPhone and iTunes. Also, you need to have the latest iTunes version installed in your PC.

Install and launch dr.fone - iOS Toolkit to begin the procedure. Connect your iPhone now to the PC using a USB cable. To go ahead, make sure to allow the trust to the computer when asked. When the device gets connected successfully, hit on the 'Data Recovery' option from the tabs given on the main interface of the software.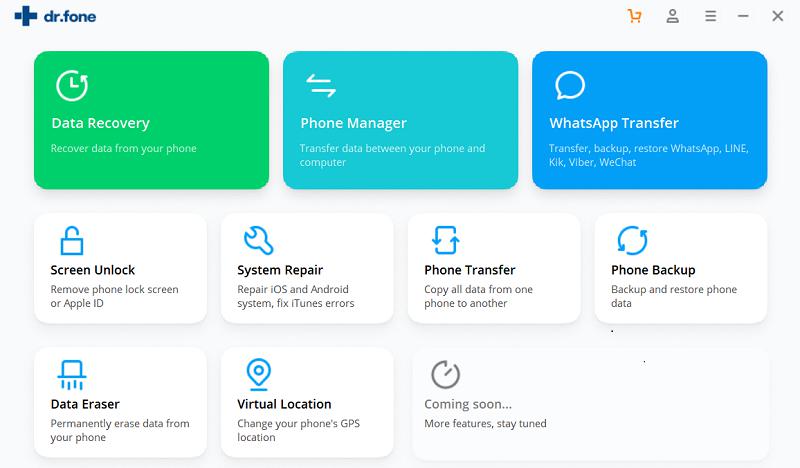 Step 2:

Start Scanning Call History

In the next window, there are many file types for you to choose to recover in the following process. Just find and check 'Call History' on the 'Deleted Data from the Device' category. On selecting, you need to click on the 'Start Scan' option given at the bottom right.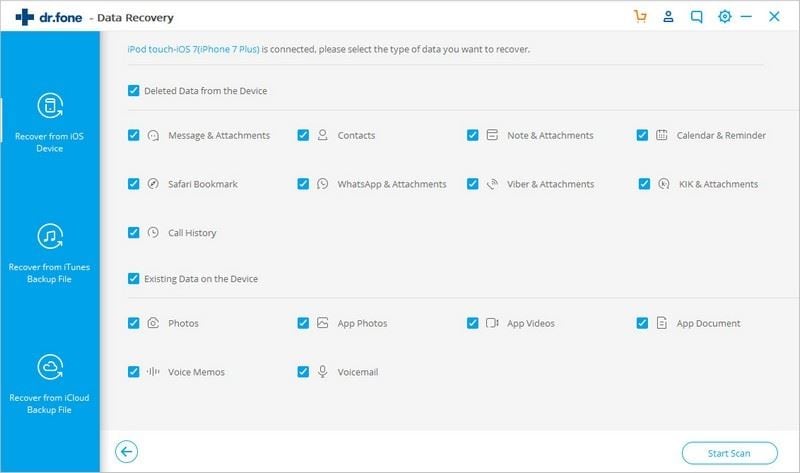 Step 3:

View iPhone Call History and Recover

When the scan procedure gets complete, you can see the result in the next window. From there, you need to click on the 'Call History' option from the left so that you can view it on the right side first before recovering. After previewing once, it's time for deleted call history recovery. Just hit on 'Recover to Computer' and confirm it by clicking on 'Recover'. Within a couple of seconds, you'll recover deleted call history on iPhone.
Part 3: How to Preview and Retrieve Deleted Call Log from iTunes Backup
Another way to find deleted calls on iPhone is using iTunes but this method is only possible if you made the backup of your iPhone earlier. Let's see the preferred way to preview and recover iPhone call log from iTunes backup with dr.fone.
Step 1: Launch dr.fone
Run the software after downloading and installing it. Choose 'Data Recovery' followed by 'Recover from iTunes Backup file'.
Step 2: Scan the iTunes Backup File
Now, a list of backup files will appear on the screen. Select the needed one and hit on 'Start Scan' so that it will begin scanning by the software.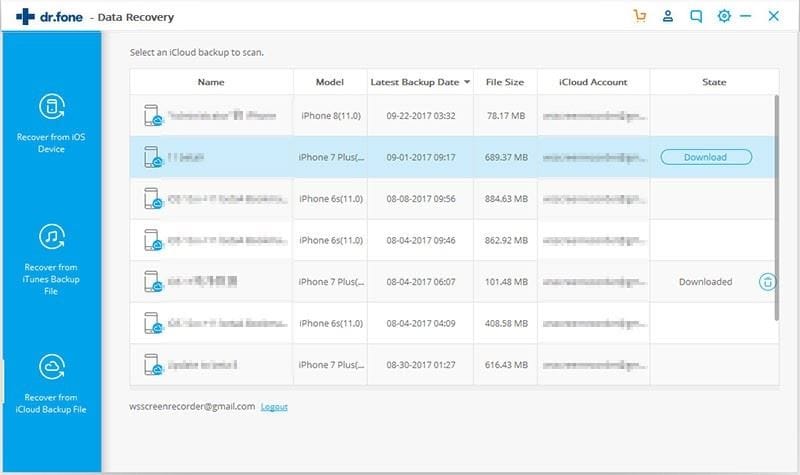 Step 3: Recover iPhone Call History from iTunes
From the result screen, choose 'Call History' from the left panel and preview those on the right screen. After previewing, click on 'Restore to Device' or 'Recover to Computer/Mac' to finish the process.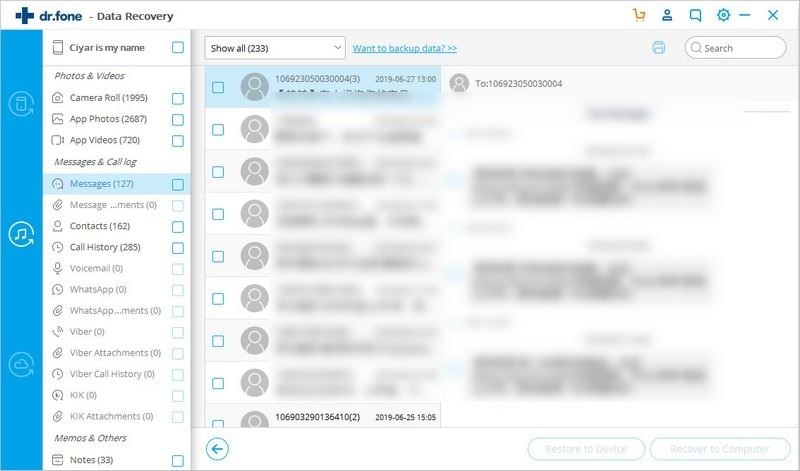 Apart from using dr.fone, you can also try to directly restore call history from iTunes backup with the official iTunes restore process. However, this contains a few limitations. For instance, unlike dr.fone – iOS Data Recovery, directly using iTunes won't let you preview your backed-up data when you work with it. Also, you will not be able to retrieve your backup selectively. While using iTunes, you are only allowed to restore the whole backup. Also, iTunes can also lead to the replacement of the existing data in your device. Here is how you can restore call logs from iTunes backup.
Part 4: How to Scan and Extract Deleted Call History from iCloud Backup
iCloud is the most familiar way to backup iPhone data. And no doubt you have used it for the purpose too. If you have made your call history backup with the help of iCloud, you can easily recover deleted call history from your iPhone.
Now let's see how to scan and extract iPhone call history from iCloud backup with dr.fone
Step 1:

Start with running dr.fone in your computer and click on 'Data Recovery'. This time, choose 'Recover from iCloud Backup file' to proceed. Start entering the iCloud credentials to log into your iCloud account.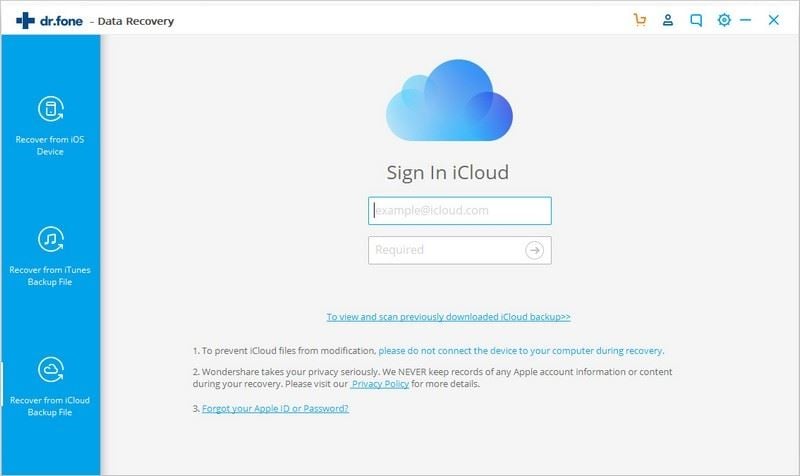 Step 2:

Now your iCloud backup files will be detected and come on the screen. Choose the one that contains your deleted call history and hit the 'Download' button.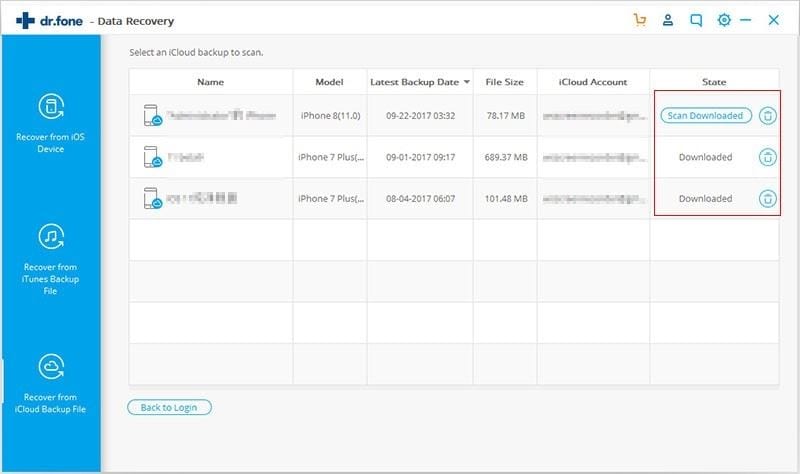 Step 3:

After downloading, select 'Next' to scan the file and see the result in the next screen. Preview your call history and get them back by click on 'Recover to Computer/Mac'.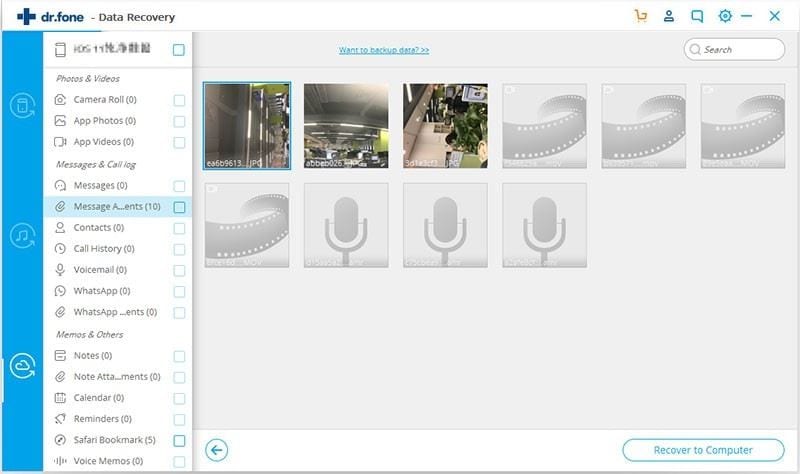 Also, you have another choice to restore iPhone call history from iCloud backup without the help of dr.fone. Nevertheless, same as iTunes, directly using iCloud will also lead of data overwriting. Not just this, you are not allowed to preview your data when you make a backup through iCloud and want to restore it. As in the case of iTunes, selective backup and restore are not allowed too with iCloud. You should also know that while working with iCloud, you need to have a very strong and stable internet connection otherwise the process will lag and you won't be able to work smoothly.
Restoring call history from iCloud can be time-consuming, but if you want to do it, we will also guide you how to recover deleted call history from iCloud without the help of other tool.
Part 5: Tips to Prevents Data Loss on iPhone
#1. The troubles of deleting call log on iPhone
Well! Accidental deletion of any kind of data from the device can be painful since we are not ready to lose them and can be in need of it anytime. Here are some of the difficulties you can face when you lose your call logs unintentionally.
Since call history records every call detail of yours be it dialled, received or missed calls, this kind of situation can come to you where you need to show your call history as proof to others. Sometimes, your friends annoy you about not calling them or receiving their calls, you can show that call logs to your friends and avoid those little bickering. So, if call history gets delete and such a situation arises, you can be in trouble and therefore it becomes necessary to have knowledge on how to get call history on iPhone.
Secondly, there are times you must have experienced that a friend or relative (or maybe a crush) of yours had called you from their new number or unknown number saying you to save the number for future interactions. But you forget to save those in your contacts for you are badly wrapped up in other stuff. And when the call history gets accidentally vanished, this can cause problems for you especially when you need that person to talk to and you are unable to find the call details to call them back. Considering these situations, we found it right to share with you the information on recovering deleted call history iPhone.
#2. Backup call log to computer
After learning how to recover deleted call history on iPhone, we would like to share with you how you can backup your call logs so that whenever you suffer with accidental loss in the future, you will be capable of recovering them without any inconvenience. In order to save your call history, all you need is skilled software that can help you. And, dr.fone team has also focused this area of interest and made one of the most reliable tools i.e. iOS Data Backup & Restore to accomplish this task. So you can fulfil your wish or backing up your call history with dr.fone – iOS Data Backup & Restore. The silver lining is you will be able to backup and restore your data selectively when you use this tool. Also, you can preview your saved data anytime. Summing up, when you are in need of backup your iPhone call history or any other iOS data, you can take help of dr.fone – iOS Data Backup & Restore for its reliability and higher success rate.
#3. Reasons why people want to delete call log on iPhone
Your call history can tell a lot about your actions since it tracks all the information regarding your calls. Stating alternatively, it keeps the information of all the received, dialled and missed calls. And there would be no one in the world who would want to share their personal call details to anyone. So, it makes sense to delete them in order to avoid its exposure to others.
As we mentioned above, the deleted call logs or any other data is retrievable so it is always a better idea to remove every call details before it got leak to the wrong hands. Some of the situations where you need to be careful for this are before you sell your device or donate it.
Also, there are times when you need to give your phone to the service centre in order to repair it. In such a case, it is also recommended to delete your call logs and protect your privacy. Of course, you can't trust anyone. When you delete your call history, no one can view your iPhone call history, as well as no one, will be able to use it in a negative way. Because any wrong deed of others can lead to your bad name.
This was a little effort by us to make you know the facts, instructions or say advice on recovering deleted call history iPhone. We hope you liked this effort and now know better how to check call history on iPhone if deleted.