Your iPhone can be used to send different types of messages. Messaging, for those who are still not clear about its functions, can be used to send a quick message when you are unavailable to talk to someone over the phone. Moreover, with smartphones taking over the modern-day world, messaging has somewhat become a way of life. It lets us stay in touch with our friends, family members and acquaintances and share the little moments of our everyday life. What makes messaging so popular is that it is a quick, user-friendly and economical means of communication. From a built-in instant messaging service to the standard SMS and MMS features, users are really spoilt for choice when it comes to messaging on the iPhone. This guide shows you all you need to know about iPhone messages.
Part 1. Get to Know MMS, SMS and iMessages
There are three main types of messaging systems that the iPhone has to offer.
1. iMessage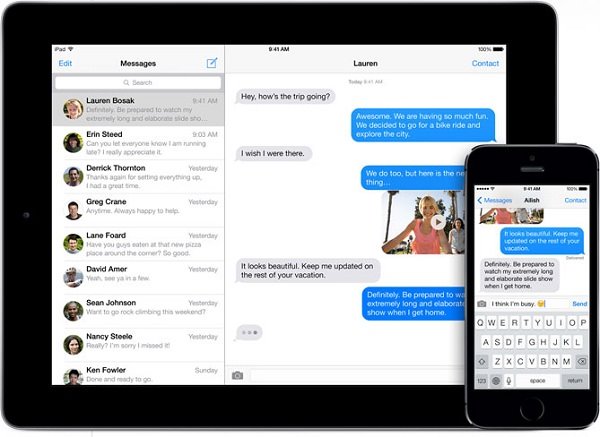 iMessage is a built-in instant messaging system that is offered by Apple on the iPhone. It can be found within the Messenger app in your iPads and iPhones and often ends up replacing the standard SMS and MMS services. What makes this service special is that it features a similar functionality which lets you send pictures, videos, text, contact, voice messages and location to Mac, iPhone or iPad users. Moreover, since there is no charge associated with the iMessage, it ends up being extremely economical as well. In order to use this service, you need to turn on iMessage.
Here's a short guide on how to turn on the iMessage service.
a. Scroll down through the options on your menu until you find Messages.
b. Tap on Messages to open the menu.
c. Tap on the Receive At option. Doing so will let you choose the address on which you wish to receive the iMessage. Select "Use Your Apple ID for iMessage".
d. Toggle the iMessage service and ensure that it is switched on. You can do this from the main messaging menu.
e. Note – iMessage might take up to 24 hours to activate. However, in most cases, activation is done within the hour.
2. SMS Message on iPhone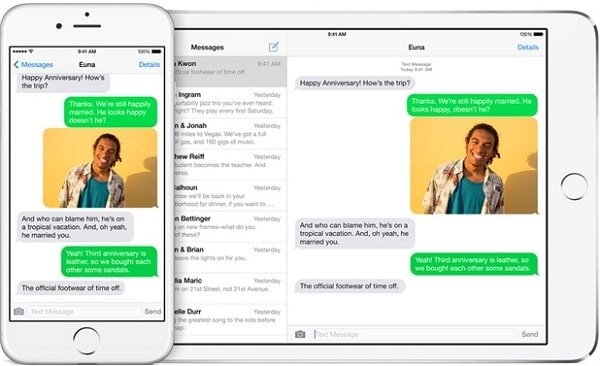 SMS, or Short Messaging Service, is a text based messaging service that is used to send text messages from one mobile to the other. This service is known to be a quick and simple way of sending short messages, but unlike the iMessage, it attracts charges. It is possible to send an SMS from your mobile to certain land phones as well.
3. MMS Messaging on iPhone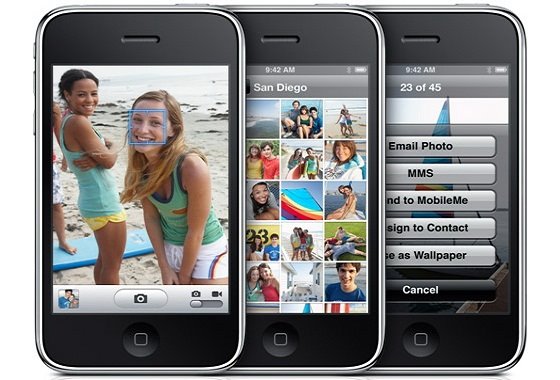 MMS is quite similar to the SMS in its functionality. The only difference is that you can send sound, video and images in addition to text while using the MMS messaging service. Like SMS, MMS messages also attract charges. MMS can also be used to send messages from your mobile to email addresses.
Part 2. iMessage vs Text Message for iPhone
iPhones offer two different messaging services that users can choose from – iMessage and SMS. Both services are known to have their own advantages and disadvantages, and both have certain limitations. This comparison between the iMessage and the Text Message on iPhone helps you determine which option suits your requirements the most.
| | iMessage | Text Message |
| --- | --- | --- |
| Connectivity | iMessages are sent via the internet. This means that you need a carrier data service or access to the WiFi in order to send an iMessage. On the other hand, the person receiving the iMessage is also subjected to the same limitations. | Text messages are sent using the carrier signal. This means that you don't need to depend on internet access in order to send a text message. |
| Pricing | The biggest advantage that an iMessage has to offer is that it is available for free. Sending iMessages doesn't attract any charges. | One of the main drawbacks of text messaging is that users are subject to charges for individual messages. This can end up making text messages an extremely expensive option. |
| Features | iMessages aren't just restricted to texts, but can also be used to send videos, images and audio files. | SMS can only be used to send text messages. |
| Blue Vs Green | The iOS uses a special color theme to differentiate between the messaging services. Therefore, if you see a blue colored message, it means that you are sending or receiving an iMessage. | On the other hand, if you see a green colored message, it means that you are sending or receiving a text message. |
Part 3. The Best Recovery Software for Deleted iPhone Messages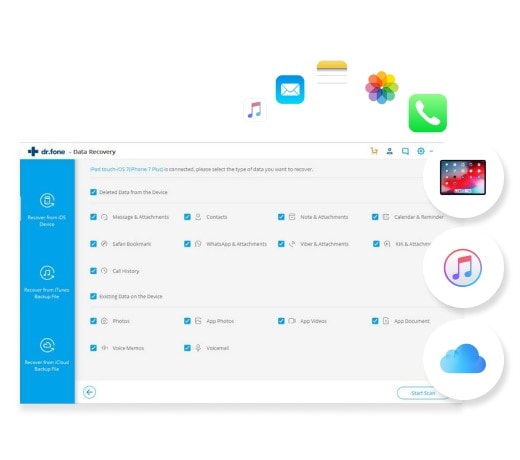 Thanks to the advent of exciting data recovery systems such as the iSkysoft iSkySoft Toolbox - iOS Data Recovery, you can now recover your iPhone deleted messages with relative ease and within no time at all. This software is a fast and powerful solution that lets you preview and extract the files without having to put in too much effort.
Its wizard-style interface makes it easy to use, and it can also be used on all computers and iPhone devices. While recovering your files, the software also offers you the option of only recovering the ones that need to be recovered. Moreover, apart from helping you recover lost messages, this exciting program can also be used to recover music, contacts, notes, call history, calendars, whatsapp history, fb messenger, photo stream, voice memos, photo library, app documents and safari bookmarks.