Like many other iDevices users, we have experienced data loss after an iOS update, accidentally dropped and broke our iDevices and accidentally deleted contacts and photos from iDevices after hastily clicking on the command. Luckily, software developers have created iTunes Backup Extractor programs for klutzes like us.
Every time you sync your iDevice with iTunes, it creates backup files of the data you have on your iDevice. So, if you have lost data from your device, it is possible to retrieve and upload them back. However, locating and uploading it can be a chore if done manually. With an iTunes Backup Extractor, you will be able to extract and recover any data such as images, videos, voicemail, iMessages, contacts, note, calendar events, call history and any data from your apps easily.
Most Effective Way to Extract iTunes Backup
One of our favorite iTunes Backup Extractor is the iSkySoft Toolbox - iOS Data Recovery. It is a very easy-to-use tool that can recover lost data from an iDevice. The program is pretty updated, making it compatible with iDevices that are running on iOS 10, such as iPhone 7/7 Plus. We like this program specifically because you don't need to do much to get it going.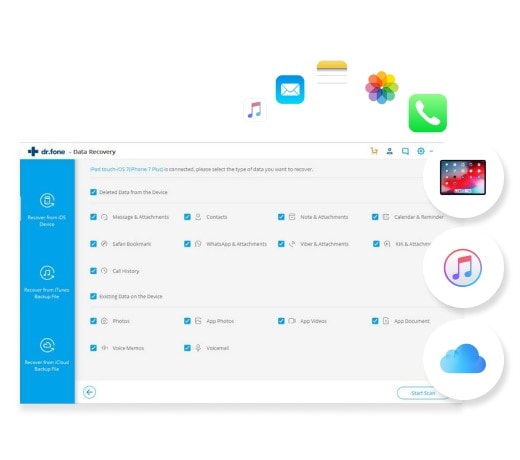 Extract iTunes backup files in 1 minute!
Anyone can handle it to recover data from their iTunes backup files and iPhone 7/7 Plus/SE/6s Plus/6s/6 Plus/6/5s/5c/5/4s/4/3GS.
3 Recovery Modes: Allows to recover data directly from iPhone and extract iTunes or iCloud backup files.
Up to 18 File Types: Recover lost text messages, MMS messages, iMessages, contacts, photos, videos, notes, etc.
Various Data Loss: Retrieve data lost for deletion, factory settings restore, jailbreak failure, iPhone lost or broken, etc.
Preview: Lets you read and preview found data before recovery.
Flexible Recovery: Selectively recover any item you want from iPhone and iTunes backup files.
Step 1. Choose your iTunes backup to extract it
Launch the program and go into "Data Recovery". Choose the "Recover from iTunes Backup File" tab from the left menus, which allows you to extract iTunes Backup files. Pick the source of the iTunes Backup files. Only iDevices that have been synced with iTunes will appear. Once selected, click on the "Start Scan" button.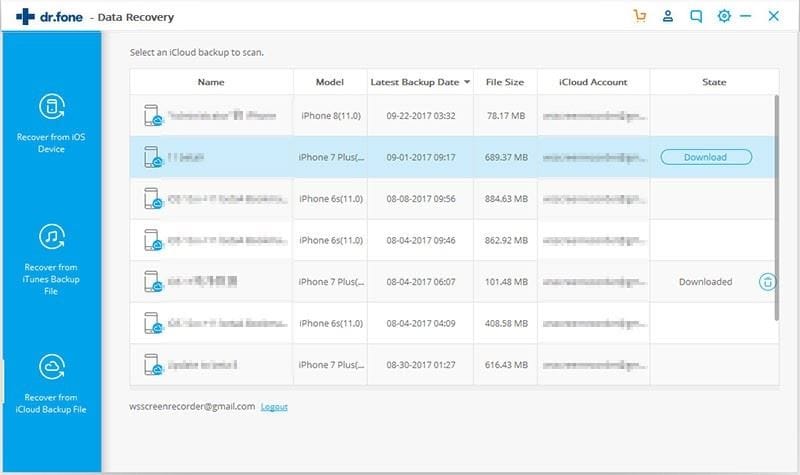 Step 2: Choose your iTunes backup to extract it
A list of available iTunes backup files will appear. Click on the ones that you want to restore back to your iDevice and click on the "Export to Mac" button.
Note: Although you can be sure that your iPhone, iPad or iPod is backed up properly, you will not be able to view the iTunes backup files' content. This is because in its effort to help you protect your privacy, Apple engineers have programed the backed up data to be stored in some sort of SQLite Database files so that no one can access or preview your data. This is why you need an iTunes Backup Extractor to help you extract and restore these files.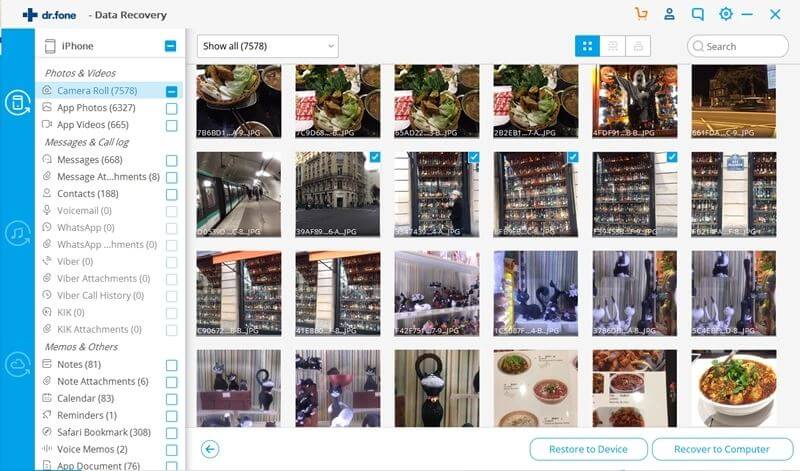 More Tips about iTunes Backup
Tip 1: Things you can do with an iTunes Backup Extractor:
#1. Copy data onto your personal computer
An iTunes Backup Extractor will be able to detect your iTunes Backup files on your computer automatically. You can then choose what you want to do with the file.
#2. Get data from encoded iTunes Backup
With an iTunes Backup Extractor, you will be able to retrieve encrypted iTunes Backup files, even when your iDevice is irrepairable or lost. As long as you key in the correct backup password, you will be able to retrieve your data and upload them into a new device.
#3. Restore data back to your iDevice
Some iTunes Backup Extractors have a restore feature that enables you to get back SMS, contact details, calendar, notes, bookmarks etc. from iTunes Backup to your iDevice. The existing and restored data can be merged seamlessly on your iDevice.
We prefer iTunes Backup Extractor programs that have an intuitive interface so you don't need to spend a lot of time figuring out the program rather than using it. A good program should allow you to view all iTunes Backup files effortlessly so you can easily find the exact data that you want.
Tip 2: What Does iTunes Backup Contain?
When iTunes is synced to your iDevice, not only will it back up managed information and media, it also creates new and updates existing iTunes Backup files. The main objective of this practice is to allow you to restore your personal data and settings to your iDevice during a restoration effort. It is also a great way to transfer data between iDevices.
This quick list is some of the information that is backed up by iTunes:
Contacts and Contact Favourites
Media files (camera photos, screenshots, saved images and recorded video), Internet browser related files (bookmarks, autofill information, browsing history, cookies etc.)
Network settings (saved Wi-Fi hotspots, VPN settings, and network preferences)
App configurations, including Device Settings, Mail and Calendar account
Tip 3: Where to Find iTunes Backup on PC/Mac
Have you ever wondered if iTunes did a good job in creating backup files of your iDevices? You do, but don't know where these files are kept on your computer?
If you answered yes to both questions, worry not. While not entirely easy, it is possible to locate the backup files on your computer, depending on its operating system.
PC – Windows XP:
\Documents and Settings\(insert username)\Application Data\Apple Computer\MobileSync\Backup\
For faster access to the Application Data folder, click 'Start' followed by 'Run'. Type %appdata% and click 'OK' to initiate the search function.
PC – Windows Vista, Windows 7 and Windows 8:
\Users\(insert username)\AppData\Roaming\AppleComputer\MobileSync\Backup\
The AppData folder can be quickly accessed by clicking 'Start' and in the search bar, type %appdata% and click 'Return'.
Mac:
~/Library/ApplicationSupport/MobileSync/Backup/ "~" represents your Mac computer's Home folder. If you cannot locate it, hold 'Option' and click the 'Go' button.
For more information about iPhone backup file location >>