How to leave a voicemail without calling iPhone?
There are third party applications which you can use to leave a voicemail without calling the particular number directly. This is a feature that is not directly supported by iPhone so you have to use these apps. However, there are some hacks that you can use, but these will only work on some carrier networks and not all of them. Using SLYDIAL, allows you to use the app and leave the voicemail as desired.
Part 1: How to Go Straight to Voicemail & Leave a Message Without Calling Someone
Method 1: Using a third party app such as SLYDIAL
Step 1. Install and configure SLYDIAL. Download the SLYDIAL app and then launch it. This is a free service and it does not require you to register your number.
Step 2. Access the voicemail of the recipient. Simply call 267-SLYDIAL and then entering the number of the person whom you want to leave a voicemail. You can also dial 267-759-3425 and then enter the recipient's iPhone number just like before.
Step 3. Leave your voicemail. Once you get to the voicemail of the recipient, wait for the prompt and then leave the message that you want. This is a very simple and stress-free way of going about leaving voicemail without calling on iPhone.
If you want more functionality from SLYDIAL, you should register your number on their service. This will allow you to dial by name straight from your iPhone without having to memorize the number of the recipient. You will also be able to get SLYDIAL contacts of other users from their website. Most people may opt not to register, simply because of this last feature, where they do not want to be listed on the SLYDIAL website. You choose which works best for you.
Method 2: Use the Voice Memo function
This is a hack which allows you to leave a voice message for your recipient. However, you need to know his or her voicemail number, or else the message will be sent to their MMS inbox.
Step 1. Record your voice memo. Go to your home screen and find the voice memo app. Once it is launched, record the voice message and then save it. Be sure that you get the name of the file and its destination.
Step 2. Listen to your voice memo and send it. Go to your Voice Memo inbox and then listen to the voice memo and ascertain that it is the correct one. Next choose the option of sending the voice memo as a message. You can do this by attaching it to a blank message, or send it directly after listening to it. Type in the voicemail number of the recipient and then click send. The message will be sent to the voicemail number and the recipient will listen to it from the voicemail inbox.
NOTE: If you do not have the voicemail number of the recipient, you can still send the message as an MMS. This means that it is a multimedia message and not a voicemail message. The fact is that the recipient will get the message that you want him or her to get.
Part 2: Recommend the Best Tool to Recover Lost Voicemails from iPhone
Well, one may wonder why you would want to leave a voicemail without calling. It may be someone who you owe money, and you simply want to ask them for more time to repay them, and you do not want to talk directly to them. It may also be someone who you know does not like being disturbed when at work, and you want to tell them about something without calling directly. These are the many ways in which you can send a voicemail without having to call the person at the other end. Voicemails are a great way of communicating when a person is unavailable. If you happen to lose important voicemails, you can use dr.fone - Data Recovery (iOS) to get the voicemails back to your iPhone.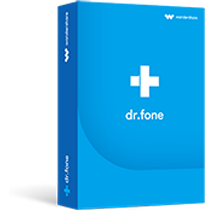 Key Features of dr.fone - Data Recovery (iOS)
3 Ways of Recovery – You can restore voicemail from your iPhone, iTunes or iCloud.
Compatible with Several File Types – One can get voicemail, photos, contacts, notes, messages, videos, and a lot more, from the 20 different file types associated with this tool.
Great Preview Tool – Most tools will not allow you to select what to restore; dr.fone allows you to preview and select the data that you want to restore.
Simple User Interface – Anyone can follow the simple and well placed features of this application.
Complete Compatibility with ALL iOS Devices – You can rely on this tool irrespective of which device that you are using.
4,290,481
people have downloaded it
Guide for how to recover lost voicemails from iPhone with dr.fone
Step 1. Make sure you have downloaded dr.fone - Data Recovery (iOS) on your computer. Open it and choose Data Recovery from the main window. And remember to connect your iPhone to the computer.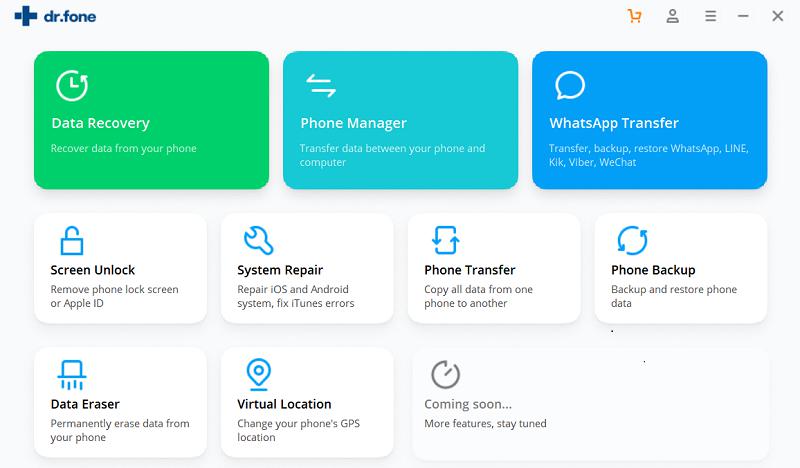 Step 2. From the next interface, you need to check the little box in front of Voicemail to recover voicemails. Then click on the Start Scan button. Let dr.fone scans your phone. Don't worry any privay issue, for this software is a 100% secure program.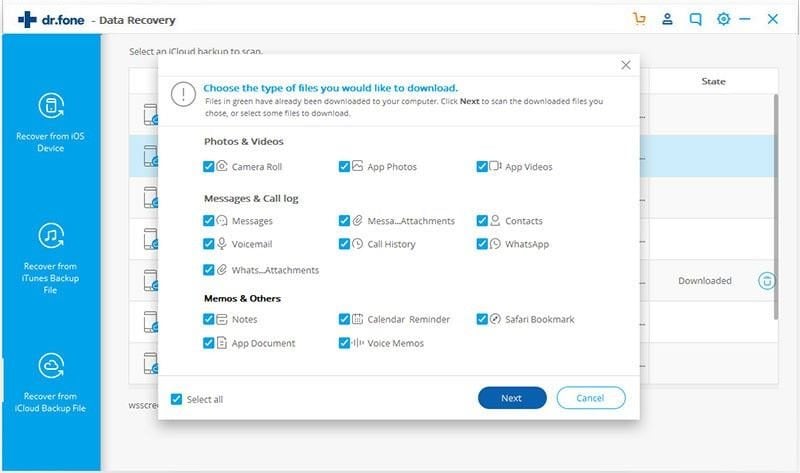 Step 3. Within a few minutes, you will see the results come out. You are allowed to preview the details of the files before you decide to bring them back! You just need to click on the file types on the left to view the items. Choose the one you want it back and hit Resore to Device or Export to Mac. Done!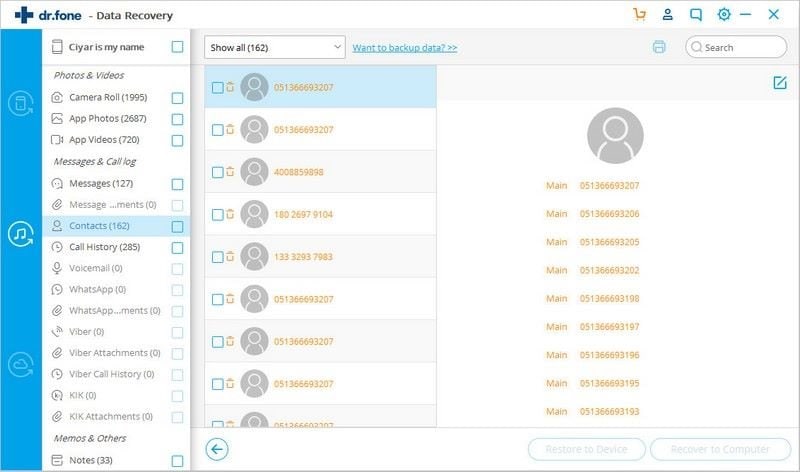 Write in the End
After reading this post, I'm sure you have had a good knowledge about how to leave a voicemail without calling. What's more, considering the possibility of losing valuable voicemails, we recommend a smart software dr.fone - Data Recovery (iOS) to find back your lost data. The tool also supports recovering files from iCloud and iTunes. Why not try it and see what will you get!