Facebook Messenger has been improved with major changes after it was released. Maybe you are an older user of this service and you try to keep your older messages from your friends. There could be big issues with all Facebook changes, even if these modifications were developed with the aim to bring value to users.
The most recent updates for iOS users are related to the newer app, utilized exclusive on idevices. You can have surprises and I am not talking here about good experiences. Even if the iOS users can makes mistakes by using new app features, the fact remains that the old Facebook messages still could be there. And you can retrieve them easy if you are using the advices from below.
Part 1. Recover Old Facebook Messenger Messages that You Have Deleted on iOS Devices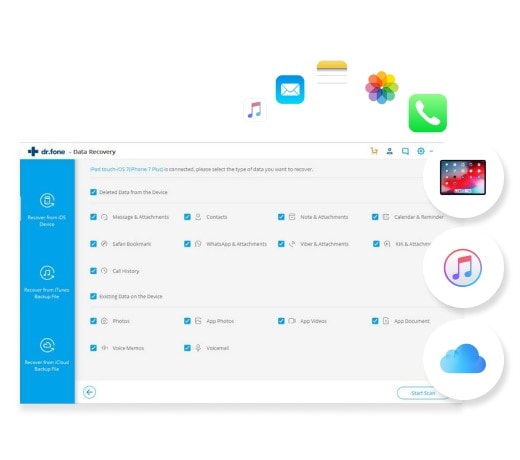 You can read your old Facebook messages with dr.fone - Data Recovery (iOS) by scanning your Facebook Messenger in order to show you the deleted or lost messages in the application for viewing.
Installing and running dr.fone - Data Recovery (iOS) are very easy processes to be done. Besides many other features, the scanning of your iOS device and discovering your old Facebook messages are amazing actions with very good results for iOS users. This software is fully compatible with iOS 10 and works well with iPhone, iPad and iPod touch.
Tutorial on How to Recover Deleted Old Facebook Messages
In a few words, you need just to connect your idevices and start running the software. Then follow the steps from below in order to read your old Facebook messages that you have deleted on Messenger.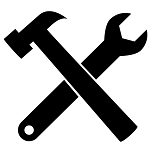 What You Will Need:
A Computer;
dr.fone - Data Recovery (iOS)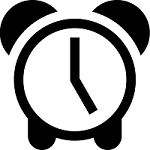 Time Required:
Times will vary according to the file's size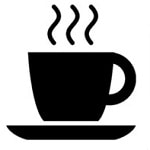 Difficulty:
Easy
Step 1. Connect Your iPhone
Download dr.fone - iOS Toolkit and launch it.And then take your USB cable and connect it to your Mac or Windows PC. Immediately you will see the linked devices icon.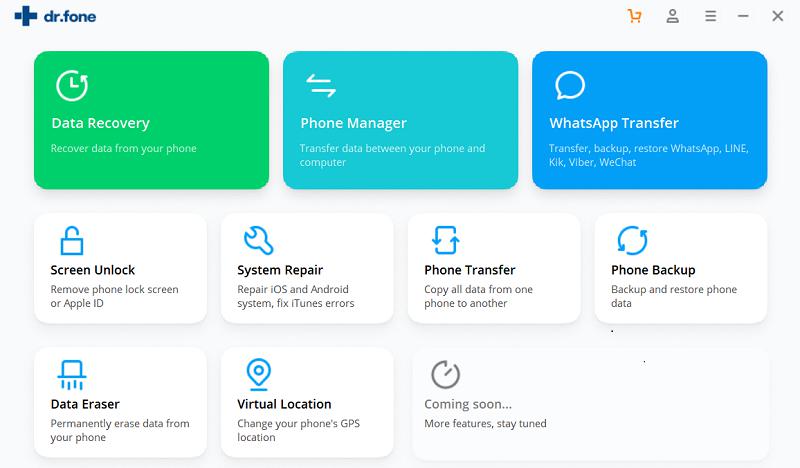 Step 2. Scan Your iDevices
Choose "Recover from iOS Device" and click on "Start". Your entire iPhone will be scanned and you can see the entire content from it. To shorten scanning time, you can choose the wanted file types, instad of the entire files to scan. During the scan, you can preview all your data including camera roll, photos, contacts, messages, call history, calendar, notes, reminders.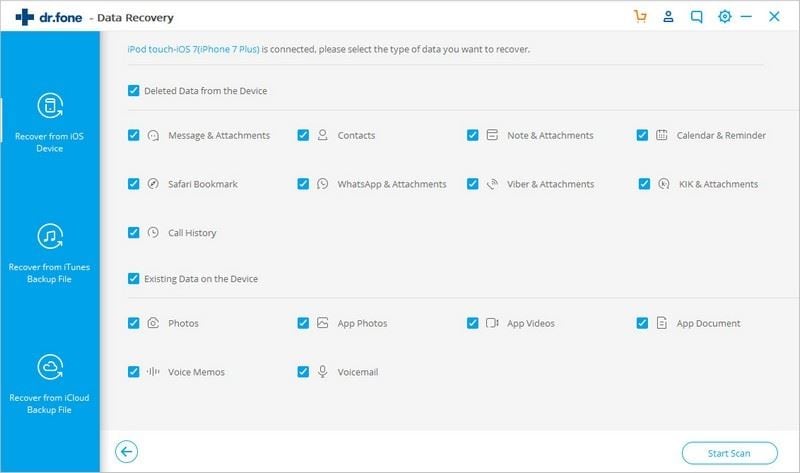 Step 3. Recover the Old Facebook Messages
When the scan process is over, select the Facebook messages that you are interested in and then click "Recover" to get the messages back. After the recovery, you can read your old messages deleted from Facebook Messenger.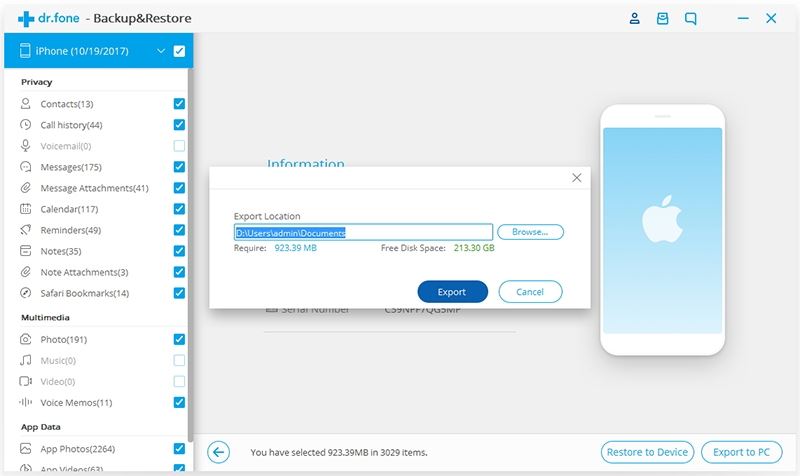 Part 2. How to Read Old Messages on Facebook.com Faster
It can happen to spend a lot of time to read a specific old message if you have a lot of messages. Of course you can scroll your entire content of your messages and find the messages you are interested in at some point. But there is any chance to avoid spending too much time for finding the old Facebook messages on website? Yes, actually there are several methods for reading the messages faster.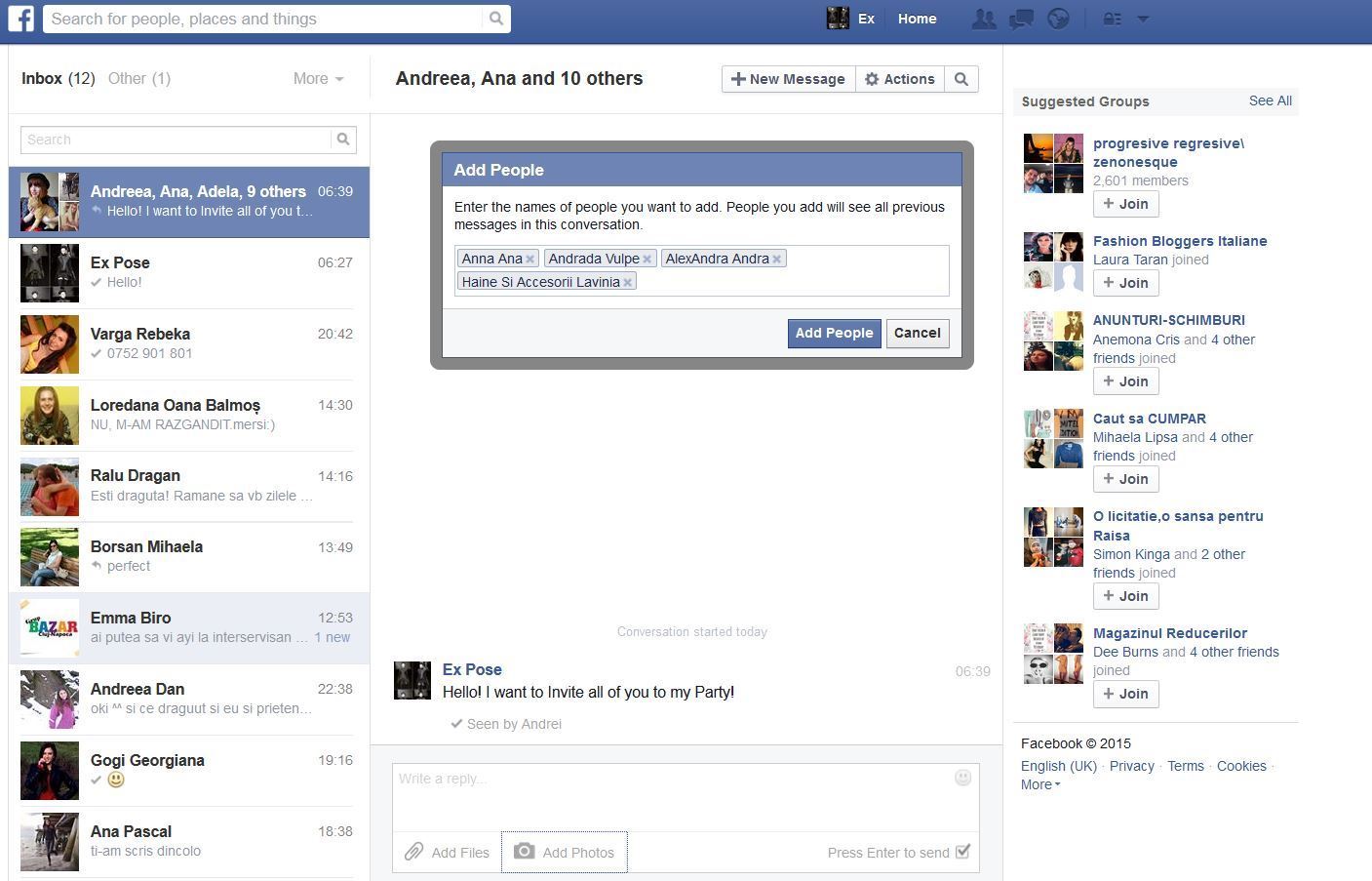 Tip 1. Use pinned group chats in order to find mass messages faster
You have the option to create groups and you can message with a lot of friends and followers fast. Facebook even has one of the better methods for doing so. Conversations with any group have their own tab and you can even pin favorite chats to the top so you never lose them. Thus you will find easy your old Facebook messages. (Learn how to send Facebook messages to group)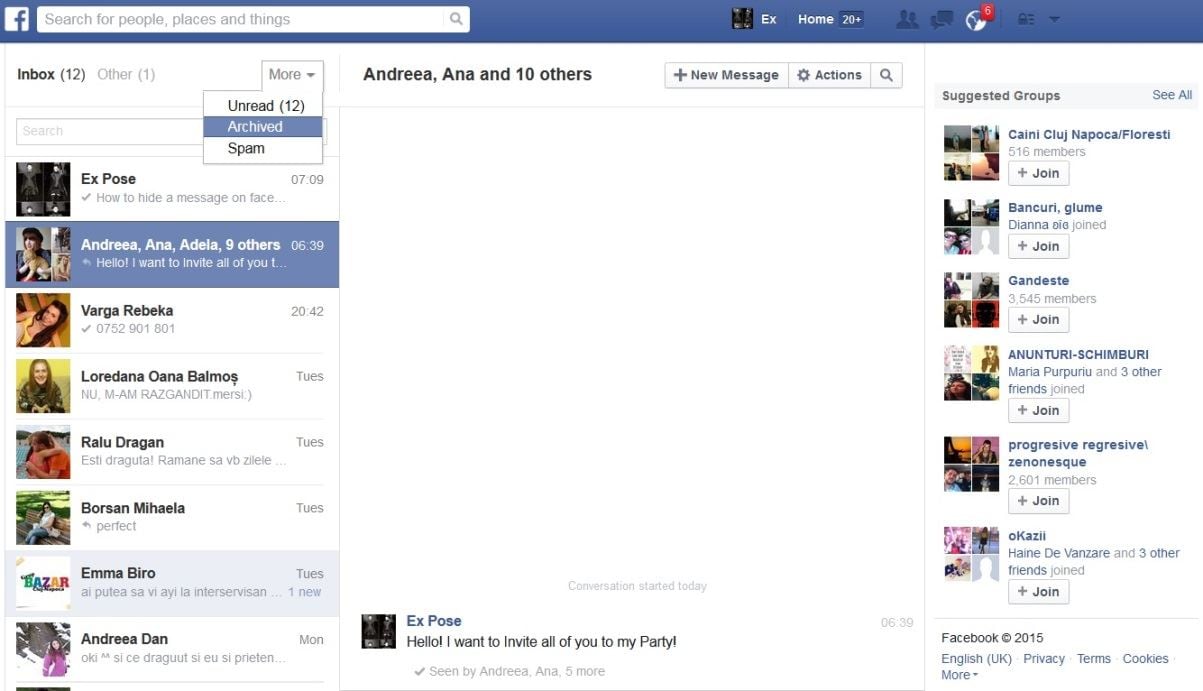 Tip 2. Check just your Archive
You can see your Inbox and Other tab in your Facebook account. If you have archived the older messages, just check your Archive and this action can save your time. (Learn how to archive Facebook messages)
Every change of Facebook network could make us change our behavior also. Most of people can figure out easy some improvements, but with all too little details offered by developer could make us troubles. Some messages are really important for us and maybe we try to keep them as long as we wish. The tips and tricks offered in this article could make your life easier. Read carefully any detail provided. Sure, at first use the dr.fone - Data Recovery (iOS) presented by iSkysoft can deliver a good experience. With every new approach and use the entire content of idevices can be saved and viewed later.