Apple's jailbreak refers to opening up the user's iOS operating permissions, which is equivalent to obtaining high management permissions for the iPhone system, allowing users to erase and write the operating status of any area at will. Only after the jailbreak is successful, you can install and run third-party programs and plug-ins that have not been officially certified, and realize many functions that cannot be achieved without jailbreaking on iPhone. Sometimes, jailbreak causes different issues, and killing jailbreak can bring stability back to your device. Here are available tips on how to unjailbreak iPhone. And it is very important to get a backup of your iPhone before unjailbreaking.
Part 1: Before We Proceed, Backup Your iPhone.
What Is Malware Analysis?
Although there are many benefits of jailbreaking like, you can customize your mobile, you can install the different app, and can download different plugins. Jailbreaking has some disadvantages as well including system instability, small bugs, and system update problems. Therefore, we should unjailbreak our phone and it is very important to have a backup of all data before unjailbreaking. You can backup all your files through iTunes or iCloud according to your requirements.
How to backup iPhone with iCloud by using the device?
If you store important data on your iPhone, you need to keep a backup of the data. If you lose or damage an iPhone without a backup, you may also lose photos, contacts, and message history. Backing up your phone can prevent permanent loss of this data.
Many people choose to use Apple's default option iCloud to back up their iPhone data, because the data can be backed up directly from your phone, although you can also use iTunes on a PC or create an iCloud backup on Finder on a Mac. You can do it in the following way.
Step 1.

Open your phone and go to Settings.
Step 2.

Select your name at the top of the screen, then click iCloud.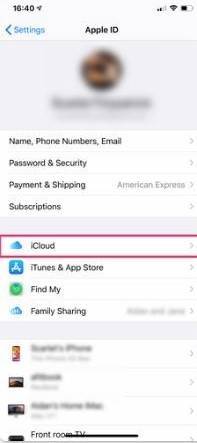 Step 3.

Select iCloud backup, then click Back Up Now.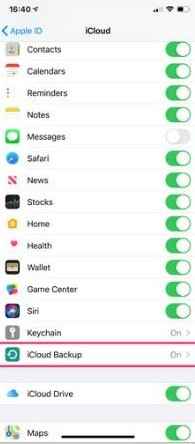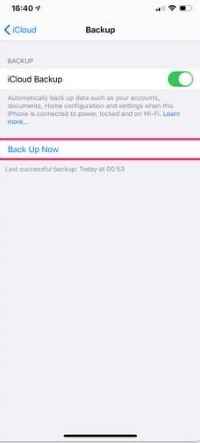 Part 2: How to Unjailbreak iPhone?
Keep in mind that the jailbreak takes advantage of a vulnerability in the operating system that Apple itself has not yet covered. This is why this is not recommended at all because, in the end, you will disclose all your personal information in exchange for almost nothing in return. In today's society, many people ask, can you unjailbreak an iPhone? Furthermore, privacy is the focus of everyone's attention, and it is not a wise thing to take risks when breaking out of prison. And, if we talk about security, we should remember that you will not be able to update software to take advantage of security patches after jailbreaking.
Despite providing interesting "advantages", such as the installation of third-party applications that are usually provided for free, we risk not knowing that it is being installed on the iPhone. Therefore, it is important to unjailbreak your iPhone. There are different methods to remove jailbreak from iPhone. The following are some common ways to unjailbreak iPhone.
Remove Jailbreak Using iTunes.
One of the ways to eliminate jailbreak is to restore with Finder or iTunes. Considering that you can always restore your iOS files instead of jailbroken files, it is very important to make a backup beforehand. But it is preferable to restore without having to back up so that it works in the best way. If you are thinking about how can I remove jailbreak from my iPhone? Or how to undo jailbreak iPhone?
To perform this restoration process, the following steps must be followed:
Step 1.

Connect iPhone to Mac or PC via cable.
Step 2.

Enter Finder or iTunes.
Step 3.

Click on the Restore option.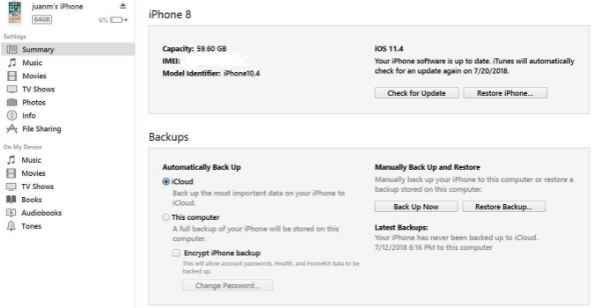 Step 4.

Accept the operating system's terms of use and it will start downloading.

This process may take a while to complete, so you must be patient. Downloading software largely depends on the quality of the Internet. In the end, you will have an out-of-the-box computer that can be used and configured from scratch.
Recover via dr.fone.
The second way to deal with data loss caused by jailbreaking is to recover data by using professional data recovery software. dr.fone-Data Recovery is an available software to restore data loss in almost all scenaries, and it is compitable with iOS and Android devices. The following are its main features for data recovery onn iOS: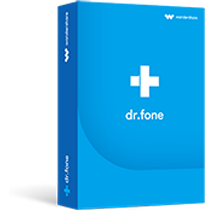 Key Features of dr.fone - Data Recovery (iOS)
3 Recovery Modes: Allows to recover data directly from iPhone, extract iTunes backup and download iCloud backup.
Up to 20 File Types: Recover lost text messages, iMessages, contacts, photos, videos, notes, etc.
Various Data Loss: Retrieve data lost for deletion, factory settings restore, jailbreak failure, iPhone lost or broken, etc.
Preview: Lets you read and preview found data before recovery.
Flexible Recovery: Selectively recover any item you want from iPhone, iTunes and iCloud backup files.
3,087,152
people have downloaded it
Here are step-by-step guides on how to recover data with dr.fone-Data Recovery:
Step 1.

First of all, download and launch dr.fone on your PC.

Then connect your iPhone and then choose "Data Recovery".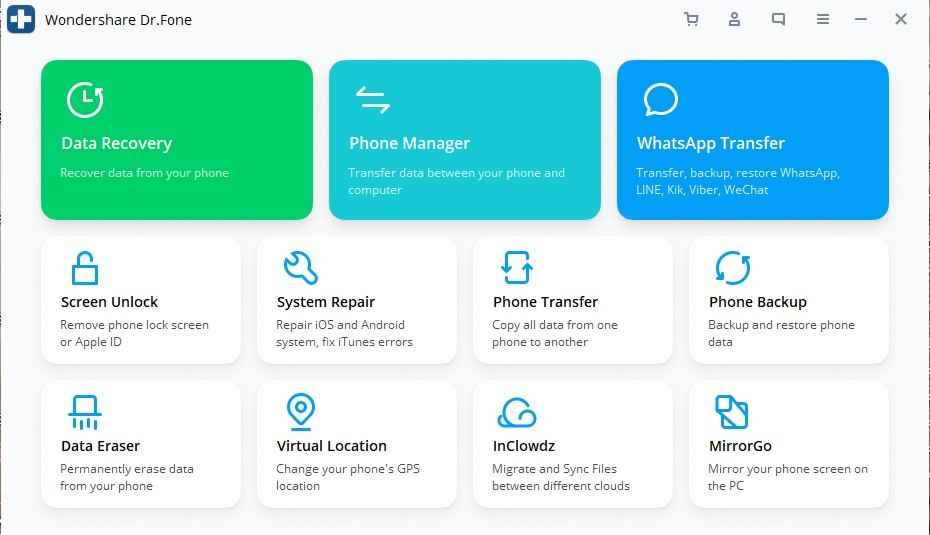 Step 2.

Choose the type of device and data type to recover.

Please choose Recover from iOS Device and then you will see all data of your device appear, do not forget click Deleted Data from the Device, and then start scan.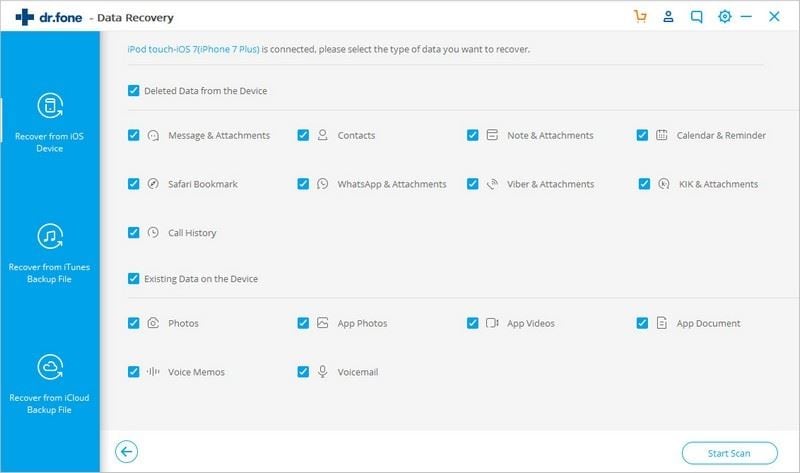 Step 3.

Then choose the data you want to recover.

After scanning, you will see all your data come back, preview and select the data you want to recover.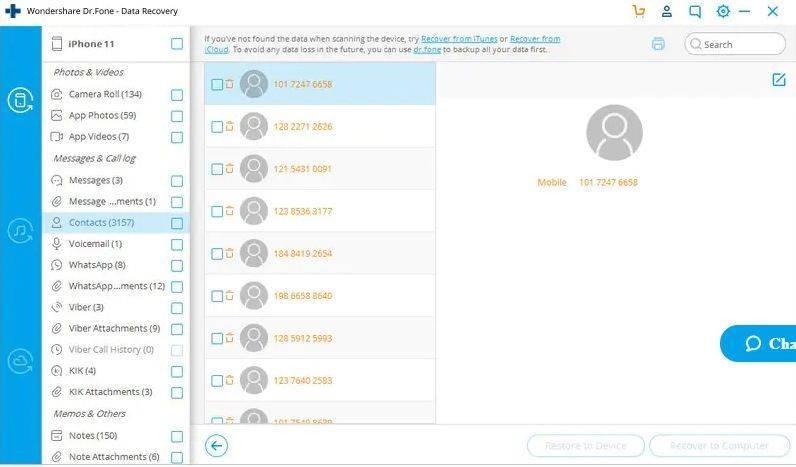 Restore via Recovery Mode.
The recovery mode prepares your iOS device to restore the firmware to factory settings correctly, and because of Apple's security standards, it also updates the firmware to the latest version, so jailbreakers should avoid using this mode as much as possible. This will delete your content and settings, so hopefully, you can back up your device before you can enter recovery mode. If only the iOS device into iTunes and click the restore button does not work, recovery mode might bring you more luck. With this in mind, let's start step by step through the steps to put your iOS device into recovery mode.
Step 1.

FLaunch iTunes on the computer you wish to complete the restoration process.
Step 2.

Use a USB cable to connect your iOS device to the computer used for restoration.
Step 3.

Continue to force restart iPhone.

On iPhone 7 and lower versions of iPhone, you can do this by holding down the "Home" button and the power button until you see the "Connect to iTunes" screen. On iPhone X, iPhone 8, or iPhone 8 Plus, press and quickly release the volume up button. Press and quickly release the volume down button. Then, press and hold the "Side" button until you see the "Connect to iTunes" screen.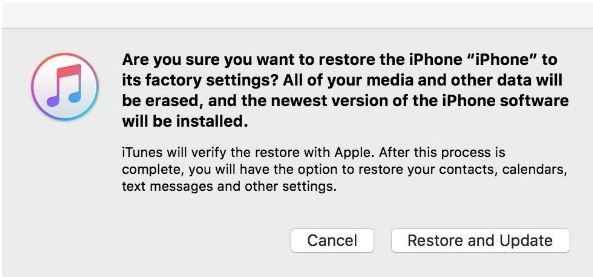 Congratulations, you are now in recovery mode! If the condition of your iOS device is very serious, you may even see a message like this from iTunes saying that your device needs to be restored because it has encountered a problem.
You should always try to update the information first to enable this feature because this option will retain the settings of your device and will retain all files and application data on the device. The only time you should click the recovery is if you use the Update function fails, or just want to restore to a new copy of iOS. After the restoration is complete, you should be able to restore from all the previously created backups, which will allow you to restore part of the data to the device.
Restore via DFU Mode.
DFU refers to device firmware updates. You may want to enter DFU mode for many reasons. If you want to jailbreak your iPhone or cancel the jailbreak, you can use the device firmware update mode. In addition, if your iPhone has a problem and nothing else seems to be working, including recovery mode, the device firmware update mode may be your last hope. We can do it in the following way.
Step 1.

Open iTunes.

Open the computer's iTunes and connect the phone to the computer. Make sure that the phone is fully charged.
Step 2.

Enter DFU mode.

To enter the DFU mode is generally to enter the recovery mode.

Operation: Press and hold the power button and the HOME button at the same time for 10 seconds, then just release the power button, continue to hold the HOME button, and wait for another 10 seconds. iTunes recognition appears, the DFU mode drive is successful, but the screen is always black, and then the DFU mode is successfully entered.
Step 3.

Recover data.

Open iTunes, you will be prompted to detect an iPhone in recovery mode, click OK to restore. Then follow the prompts to restore and update.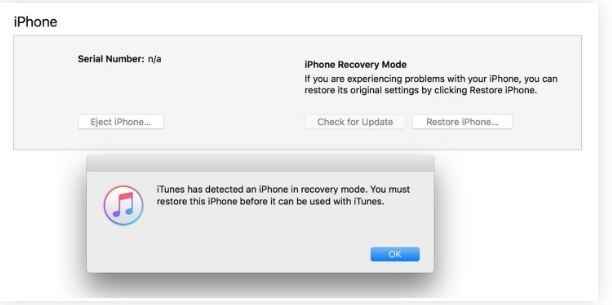 Part 3: Other Frequently Asked Questions.
Can Jailbreak Remove the iCloud Activation Lock?
Many people ask, will jailbreaking iPhone remove iCloud lock? The answer is "No", jailbreak does not remove the activation lock but we can bypass the activation lock with a data recovery tool like dr.fone.
Will updating the iPhone remove jailbreak?
Will updating the iPhone remove jailbreak? Jailbreaks are specific to specific iOS versions. So when you update your iPhone, you will lose your jailbreak.
Conclusion
Although, there are many benefits of jailbreaking an iPhone. For example, we can download third-party apps and games very easily. We can customize our mobile and many more. But we can't update our mobile and also can face different security issues. Therefore, we should avoid this practice.