It usually happens that we forget what password we set previously to unlock our iOS device. Since setting passcodes has become necessary these days for security purpose, we all set it on our devices. Forgetting them and entering wrong password however can make us suffer from some consequences such as disabled iPad. If your iPad is disabled and you are worrying about your data, stop worrying any more. We will explain your how to recover data from disabled iPad whether you've backup or not.
What can cause a disabled iPad?
The answer to this question will be only wrong password attempts. It depends on the number of times you enter the wrong passcode. For instance, if you forgot your passcode and try to enter 6 incorrect attempts, your device will be disabled for certain duration say 5 minutes. And it will say you to try again after that period. If you continue to enter incorrect attempt, it will again get disabled but this time, the time interval will be longer. Finally, unlimited number of attempts will lead to permanent disabled iPad. And then only data erasing option can help you to sort out the problem. Well before you do this, let's understand how you can recover data from disabled iPad.
#1. How to Recover Data from Disable iPad without Backup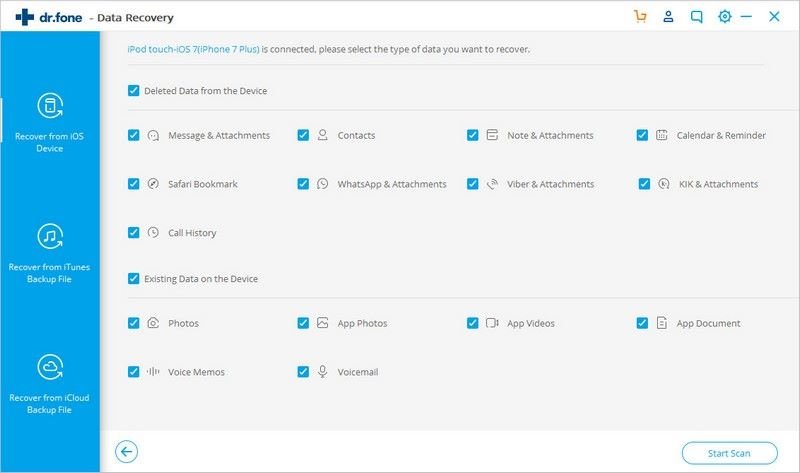 This is what you need when you are in want of recovering data from disabled iPad no matter you have backup or not. dr.fone - Data Recovery (iOS) has designed in such a way that it supports data recovery from iOS device directly i.e. when you don't have backup and can recover from backups too. This tool is extremely easy to use and takes just a few steps to recover your data. By gaining millions of trusted users, this software can undoubtedly come under the most reliable and top-ranked tools.
You can recover over 20 types of data via dr.fone, including photos, videos, iMessages, notes, calendars, etc.
It fully scans the data and allows the users to preview it before recovering.
There are three modes available with the help of which users can recover their data from iOS device, iCloud backup and iTunes backup easily.
Various data loss scenarios are supported via this software which means your data can be recovered that is lost under any situation.
It can be easily used on Windows as well as Mac computers.
Mode 1. How to Recover Data from Disabled iPad Directly using dr.fone
1. Download and install dr.fone - iOS Toolkit on your computer. Now launch it to enter the main interface. From there, you need to click on 'Data Recovery' tab. Now, connect your iPad with the computer using an authorized USB cable.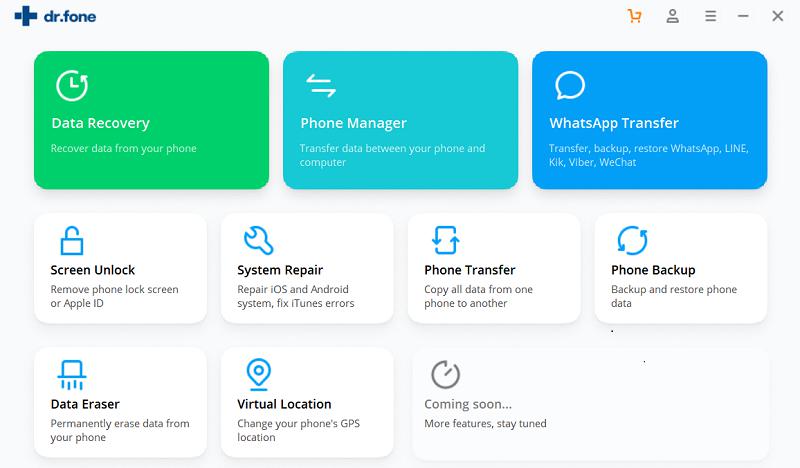 2. On the next screen, you will see two categories namely 'Deleted Data from the Device' and 'Existing Data on the Device'. You can choose any one or both and then the data types will get scanned accordingly. Or you can simply decide what data you want and check them for selective recovery. Once you are done with the selections, click on the 'Start Scan' button and the scanning will begin.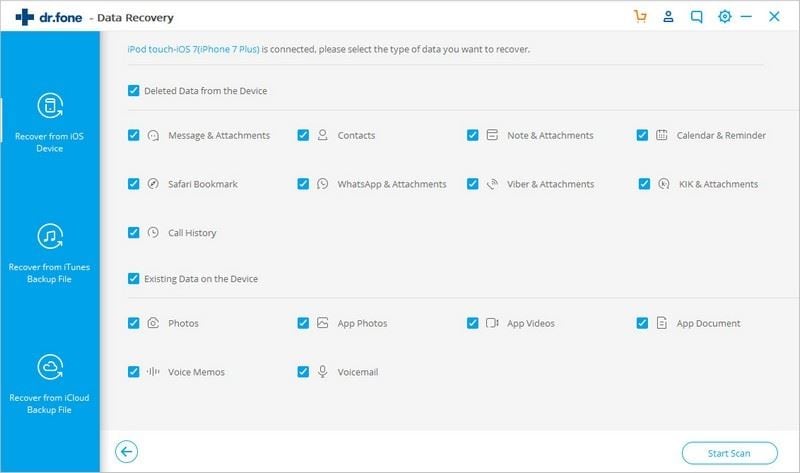 3. After the completion of scanning, you will get the screen where on the left side, you will notice all te data types listed. You can select them one by one to review. When previewing, select the needed ones and hit on the 'Recover to Computer' button. Lastly, you need to confirm the recovery and for this, click on the 'Recover' button.
That is how you can directly recover data from your disable iPad quickly!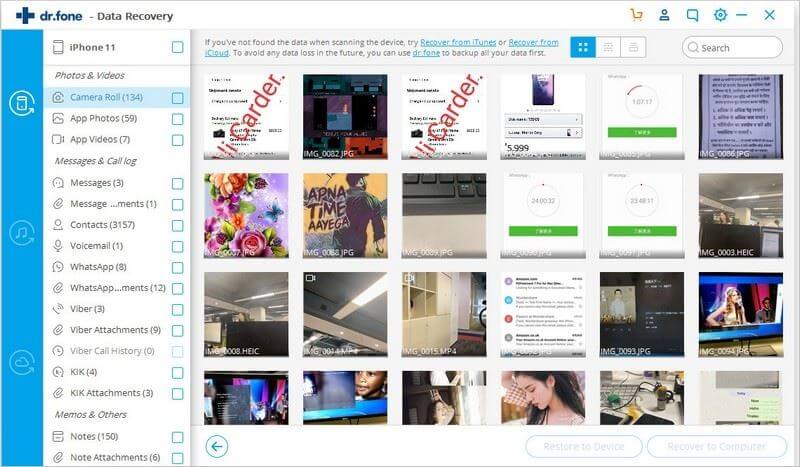 #2. How to Preview and Extract iPad Data from iTunes or iCloud Backup
Mode 2. How to Preview and Extract Data from using iTunes Backup for Disabled iPad
1. Assuming that you downloaded and installed the software, start with opening dr.fone in your computer. After launching the toolbox, click on 'Data Recovery' tab from the main screen. Now, look at the left panel, you will find an option saying 'Recover from iTunes Backup file'. Click on it to proceed.
2. When you click on that tab, your iTunes backup files will be on the screen. You need to select the one you require and hit on the 'Start Scan' button.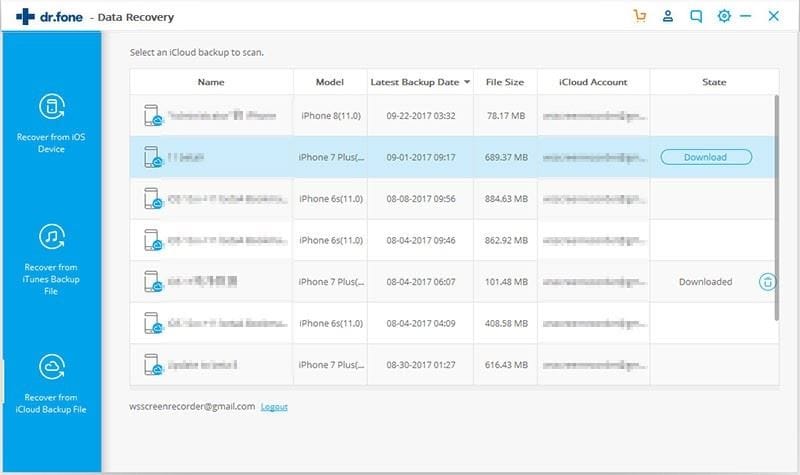 3. The last screen will show you the results after scanning your backup file. You can pick out the data type from the left panel and then preview them. After getting satisfied with the previewing, click on the 'Recover to Computer' button followed by 'Recover'.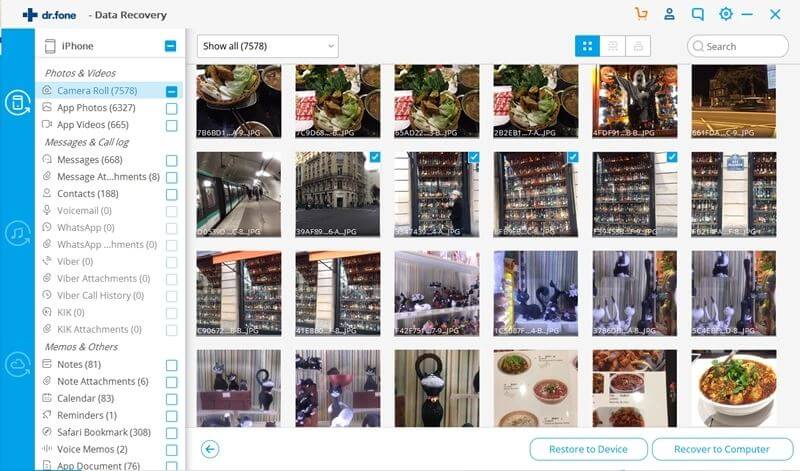 Mode 3. How to Recover and Extract Data from iCloud Backup for Disable iPad
1. As usual and obvious, to begin the process you need to open dr.fone. Click on 'Data Recovery' from main interface and this time, hit on 'Recover from iCloud Backup file' from the left panel. Subsequently, you will be prompt to sign in to your iCloud account. Just enter the iCloud details and you will receive a list of all iCloud backup files.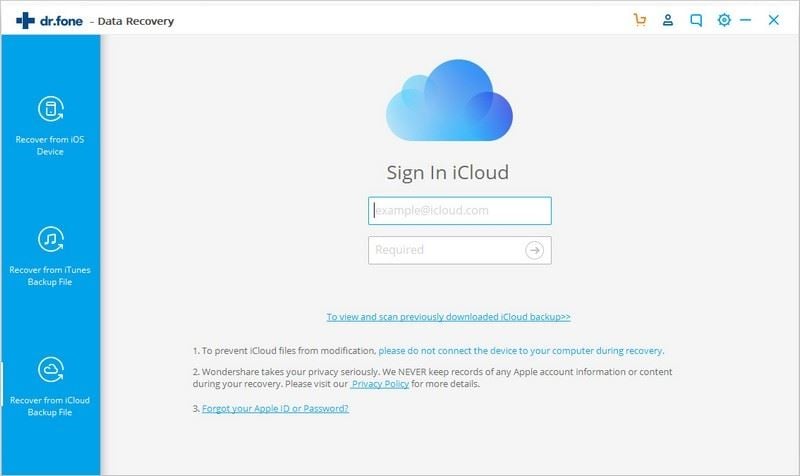 2. Click one you need and hit on 'Download' button. From a pop-up window, select the data types you need and click on 'Next'.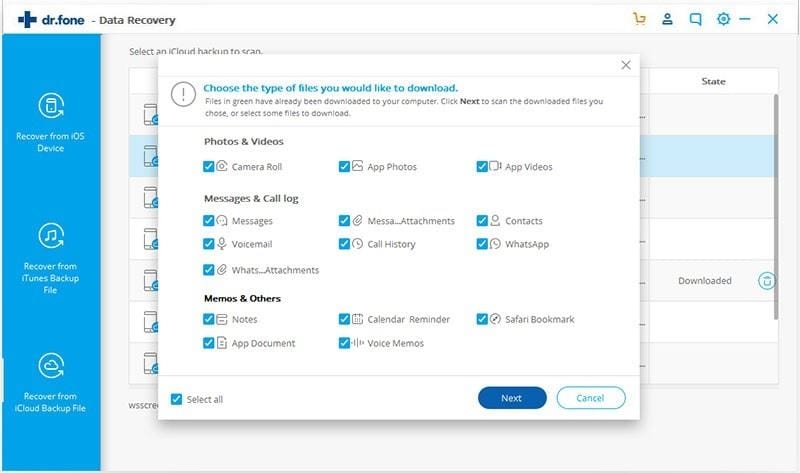 3. As in the above two tutorials, you can now choose the data types from the left panel and preview them. And at the end, click on 'Recover to Computer' button then click 'Recover' button. This was how to recover data from disabled iPad from iCloud backup.