There can be various reasons that you may lose your iPhone data. Like, you may lose your data due to accidental deletion, or you had to factor reset due to any particular issue. In any case, you may wonder how to restore iPhone 14. You must also know how to use iPhone 14 in recovery mode. This information can certainly help you to recover your iPhone 14 data.
You must know the fact that when your data is deleted from the iPhone, the data is hidden by the system. So, you get free space to save new data. However, when new data will be saved, then it will overwrite the previous data. Then it will be a challenge to figure out, how to restore iPhone 14 data. Hence, move forward with the data recovery process as soon as possible.
Part 1: Some Common Types of iPhone 14 Data Loss
There are some common types of iPhone 14 data loss, and three major types will be covered here.
1. Accidentally delete iPhone Data
The users won't want their data to be deleted, but still, they accidentally do it. The majority of people even don't admit the mistake. Maybe some of you have deleted your data by wrongly pressing the key while checking the settings. Sometimes, the human error comes in the shape that a person wrongly restoring iTunes backup on his phone. So, when it happens, the previously stored data is deleted. So, it is advised that be extra cautious whenever you are dealing with data recovery or backup processes. You don't want your focus to be distracted when your data is at stake.
2. iOS Update
Apple tends to release an iOS update to fix any bugs or issues in the previous version. So, when a new iOS update launches, the users have to update their iPhones. But it is observed that users do face issues with the iOS update. This failure of the iOS upgrade leads to several issues like the phone becoming unusable. In the most severe case, a user may lose his data in case of failure of an iOS upgrade. The user may put his iPhone 14 on iOS upgrade, and during the process, if power is cut off, it can cause damage to the data.
3. Physical Damage
Another most common type of iPhone data loss is physical damage. The users accidentally drop their phones on the floor, or in the water as well. This can create severe physical damage, resulting in the loss of data. Water damage is quite common like users tend to use iPhones everywhere, even in the washroom, or while having a timeout at a swimming pool. If the phone is not recovered in time, the data loss is an obvious result to happen. Then it will be a challenge for you to know, how to restore iPhone 14.
Part 2: 3 Best Ways to recover iPhone 14 Data
Almost all people have androids in their hands, and they store their essential files. Androids have made people's lives easy and comfortable. Everyone can easily use their emails, pictures, documents, and money transfer. There are ways in mobile devices to send and receive personal and professional data conveniently. Every android upgrades itself from time to time.
Have you upgraded your iPhone 14 and lost almost all the data? And looking for ways to recover it? Luckily you got the right place to find the solution. Here, we'll provide the 3 best ways to recover iPhone 14 data.
Use iTunes Backup
To perform a data restoration process via iTunes Backup, you should delete your data first. If you have performed this Backup on priority, it will merge with the existing data. Thus, you can perform these steps to restore all your data with iTunes Backup.
Step 1.

Select the Backup File.

Select the Backup and press the start button.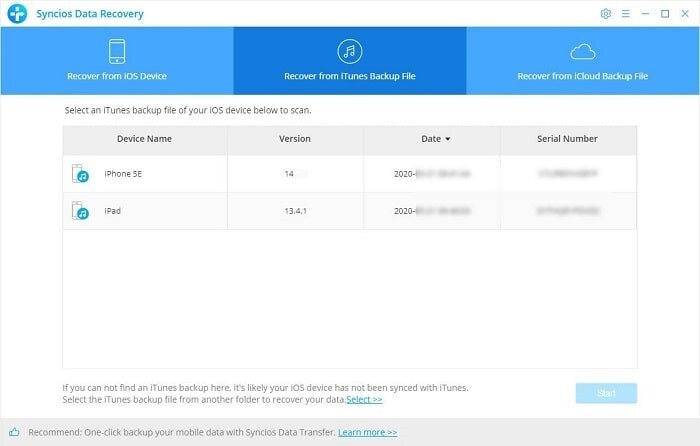 Step 2.

Select Your Desired Content.

After pressing the start button, you should select the content from your backup file. It will include the data from your gallery, bookmarks, WhatsApp, documents, reminders, call history, contacts, messages, etc.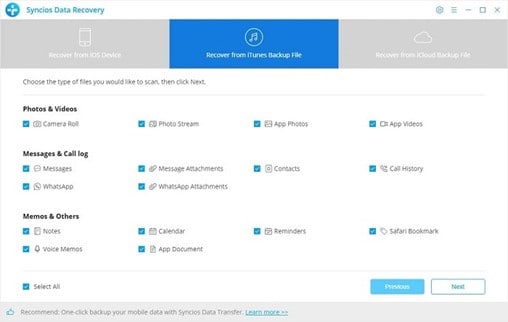 Step 3.

Transfer the Files.

There are two options; recover to computer, or recover to iPhone. You can select recover to iPhone. Your phone will reboot, and you'll see a notification saying the recovery is successful.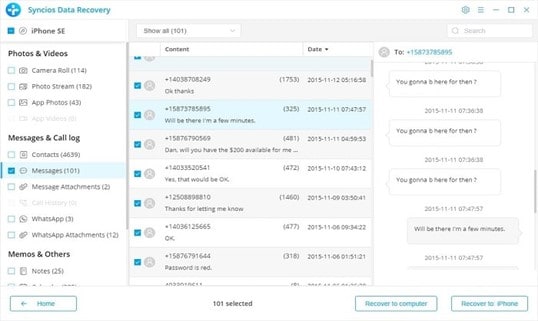 It is the most convenient and comfortable solution to recover the data from your iPhone 14. Whatever the situation is, it will recover your iPhone lost data conveniently. You can Backup and transfer your files to the iPhone with the help of it. You can use Dr.Fone -Data Recovery for your convenience.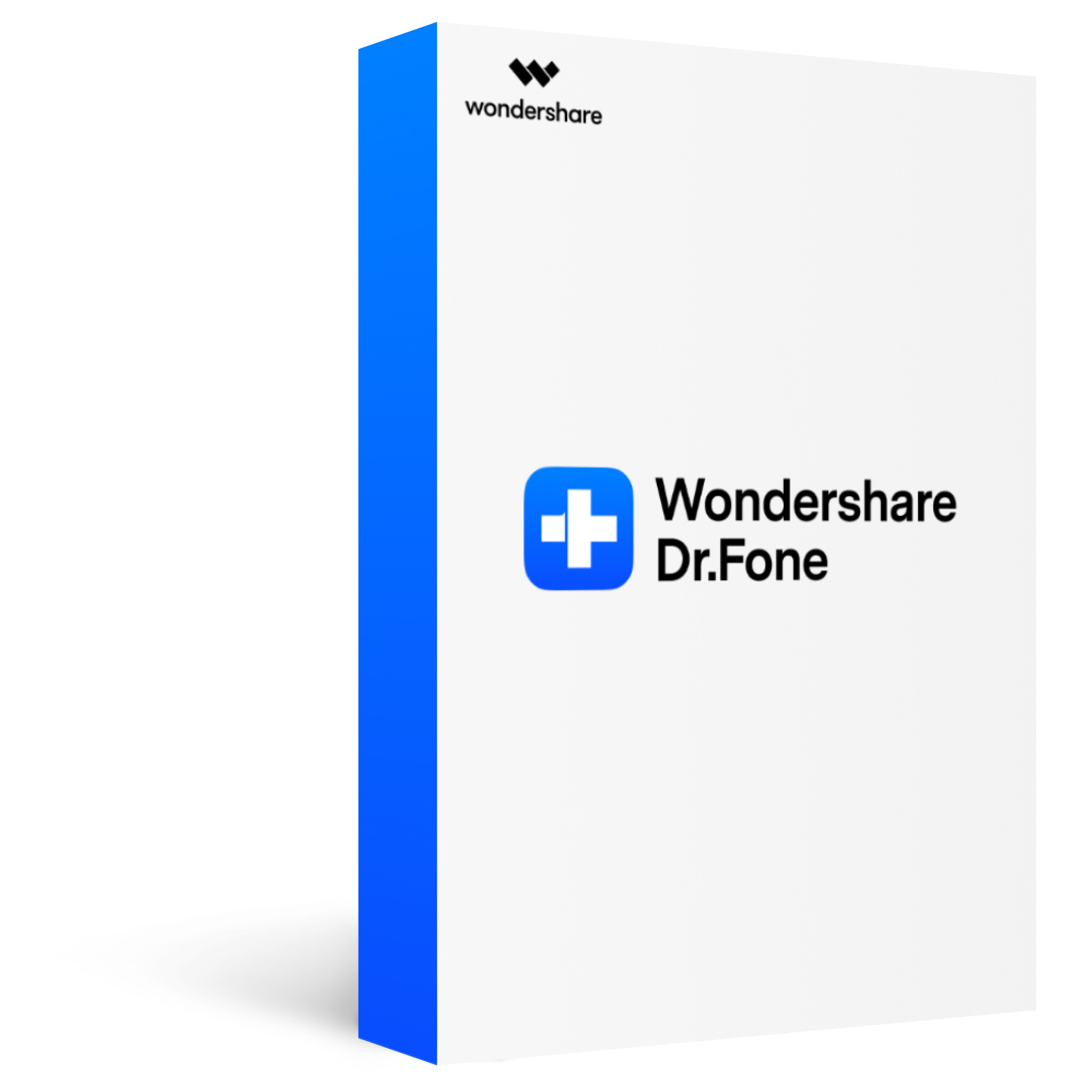 Dr.Fone - Data Recovery (iOS)
Recover data from iPhone, iCloud/iTunes backup easily
2,985,172 people have downloaded it
Support to recover data from iPhone, iTunes, and iCloud efficiently.
Support to recover all types of data, including photos, videos, contacts, messages, notes, call logs, and more.
Recover Data lost in various scenarios: accidental deletion, system crash, forgotten password, device stolen, jailbreak or ROM flashing, etc.
Fully compatible with all iPhone, iPad, and iPod touch models.
Follow these simple steps to recover your lost data:
Step 1.

First of all, Download and install Dr.Fone on your computer and connect your iPhone.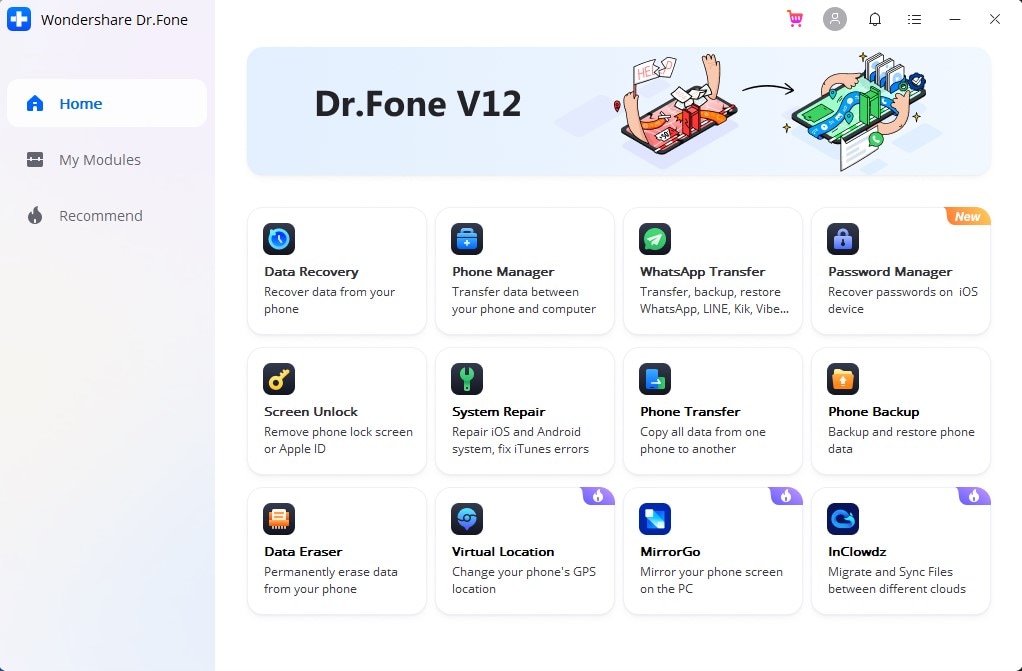 After that, you need to choose the option of "Recover iOS Data" and select "Recover from iOS device" if you don't have a data backup.
Step 2.

Select the target data types and start scan for deleted files.

Here, please choose the target data types you are looking to recover and click "Strat Scan" to scan for them.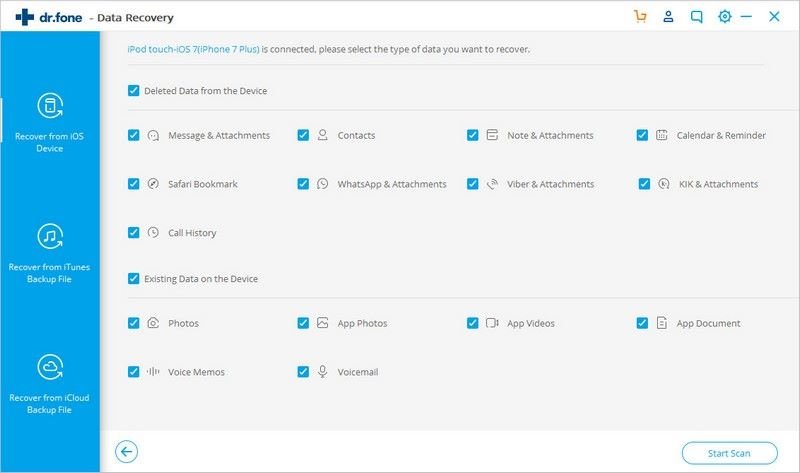 Step 3.

Lastly, you can preview and choose the files that you want to recover.

Once the scan process is completed, you can choose the file type in the left side, then preview the scanned data and click "Restore to Device" or "Recover to Computer" to save them locally.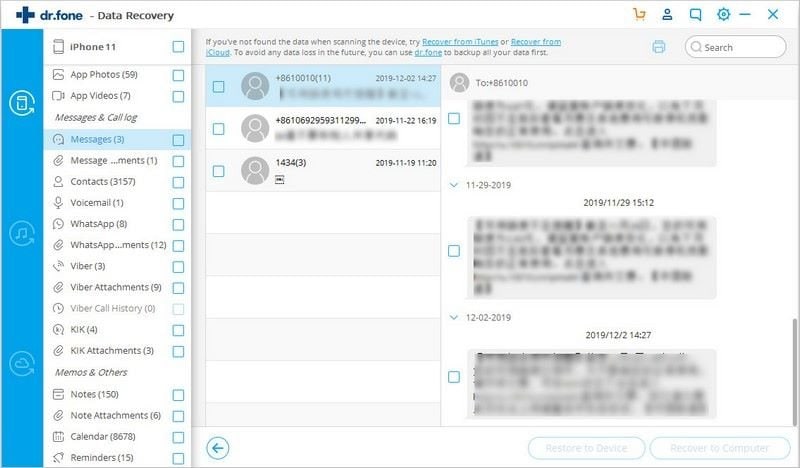 Seek Professional Help like Apple Store
The third way to back up your lost data is to seek help from a professional. For this, you can use iCloud Backup. Use these steps to complete the process.
First, erase all your data from the iPhone.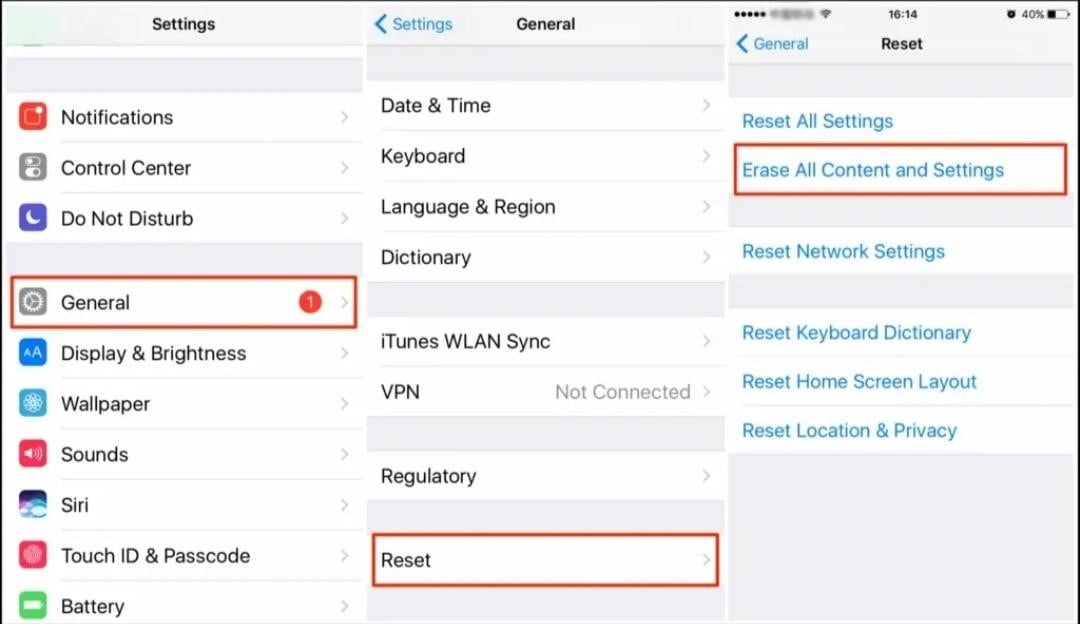 Now tap on the Restore from iCloud backup option during the setup of your device after restarting. Now login your ID and restore after selecting the most recent file.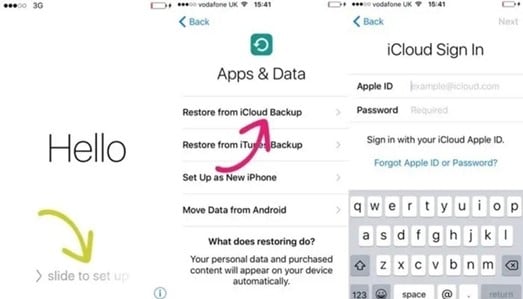 So, we have discussed the 3 best ways to recover iPhone 14 data that you can use conveniently. We hope you have the information for which you were looking. To lose the data is a general thing that you can recover conveniently.
Conclusion
In this article, you must make sure one thing that you do is have a backup of your important data. So, if you lose your data due to any reason, then you can restore iPhone 14 from backup. This guide piece of writing can also help to understand, how to restore iPhone 14 or how to use iPhone 14 in recovery mode. When you are looking to recover iPhone 14 data, always consider the above 3 ways. However, we would recommend using Dr.Fone Data Recovery for this purpose.