Are you wondering about the kind of situation in which you are required to reset your iPhone voicemail password? Well, you have come to the right place for this know-how. If you happen to forget your voicemail password, or you set up a voicemail on your new iPhone you will need to reset the iPhone voicemail password . You will also need to reset the password if you have just restored your iPhone from a backup.
If you suspect that your voicemail password has been exposed then it is important that you change the password. To change the voicemail password of your iPhone, follow the following easy steps.
Step 1. On your iPhone, go to settings and click "Phone".
Step 2. On the Dropbox that will appear, click "Change Voicemail Password".
Step 3. When prompted, enter your current password and click "Done".
Step 4. Once you have entered your current password, it is now time to enter your new password and click "Done".
Step 5. Re-enter the new password to confirm the change and click "Done."
At the end, your new voicemail password will have been activated. If you want to listen to your voicemails, you will need to key-in the new password to access them.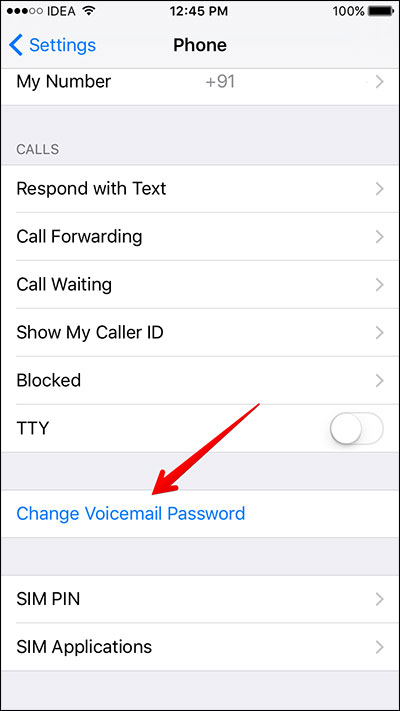 Part 2: How to Reset iPhone Voicemail Password
There is no iPhone facility that can reset your voicemail password. However, there are some apps that can help you to reset your iPhone voicemail password. You can use My Verizon Mobile app to reset your voicemail password. To reset your password, follow the following steps.
Step 1. Login to My Verizon: If you have an account, please go to "Reset Voicemail Password". You will go directly to the screen and will be able to skip the 4th step of this method. If you own an account, or you manage one, go to My Verizon and then to My Device and click Account overview.
Step 2. Select your iPhone device to change the password.
Step 3. Go to Manage My Device section and click "Reset Voicemail Password".
Step 4. You will be presented with the following options: I will create my own password and enter the new password into the following fields:
* Create New password; * Confirm New password
Choose new password for me.
Select one of these options and then click "Submit".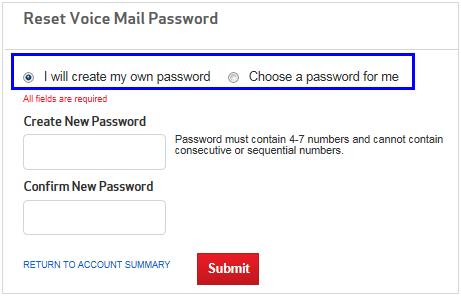 With only a few clicks, you can use myAT&T to reset your iPhone voicemail password.
Step 1. Download, install, and launch myAT&T app and then go to "Wireless".
Step 2. Log in to your account and then select "Reset Voicemail Password".
Step 3. Go to Reset voicemail Password, and click "Reset to reset your password".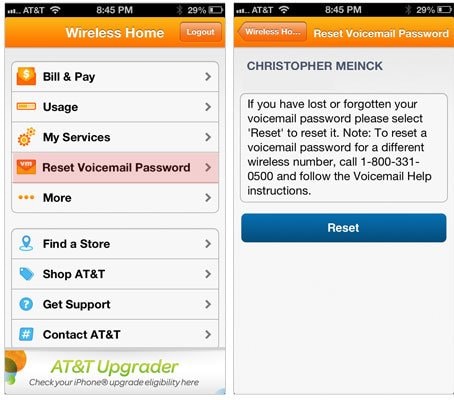 Part 4: Best Tool to Retrieve Lost Voicemails on iPhone
Voicemails are among the data types that you may lose from your iPhone. You may accidentally delete them or after listening to them you delete thinking that you will not need them anymore. Your iPhone may be stolen or is destroyed and this would also mean that you lose any important data that you had including the voicemails. When you decide to retrieve your lost voicemails on iPhone, it is good that you retrieve them using the best data recovery tool. A tool that is safe and simple to use. An app that can help you to restore several other data files apart from the voicemails. dr.fone - Data Recovery (iOS) is the software that you need. This app is popular for its compatibility with all iOS devices, simplicity, and ability to restore any media and text data that you may lose from your iPhone.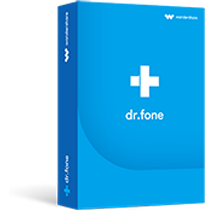 Key Features of dr.fone - Data Recovery (iOS)
It provides you with 3 modes that you can use to restore your voicemails. You can recover data directly from your iOS device, from iTunes backup file and from iCloud backup file.
You can retrieve your data through simple steps. Select the recovery mode- scan your device-recover lost files.
It recovers many data types like Calendar, call history, Camera Roll, Contacts, Reminder, Voice Memo, Voicemail, App Video, App Photos, App Documents videos, Photo stream, Safari Bookmark, Facebook Messenger, Notes, Messages, etc.
It supports any of iOS (iOS 15 supported) device, including iPhone, iPad and iPod touch.
4,290,481
people have downloaded it
Simple steps to recover data via dr.fone
Step 1. Launch dr.fone and connect iPhone to computer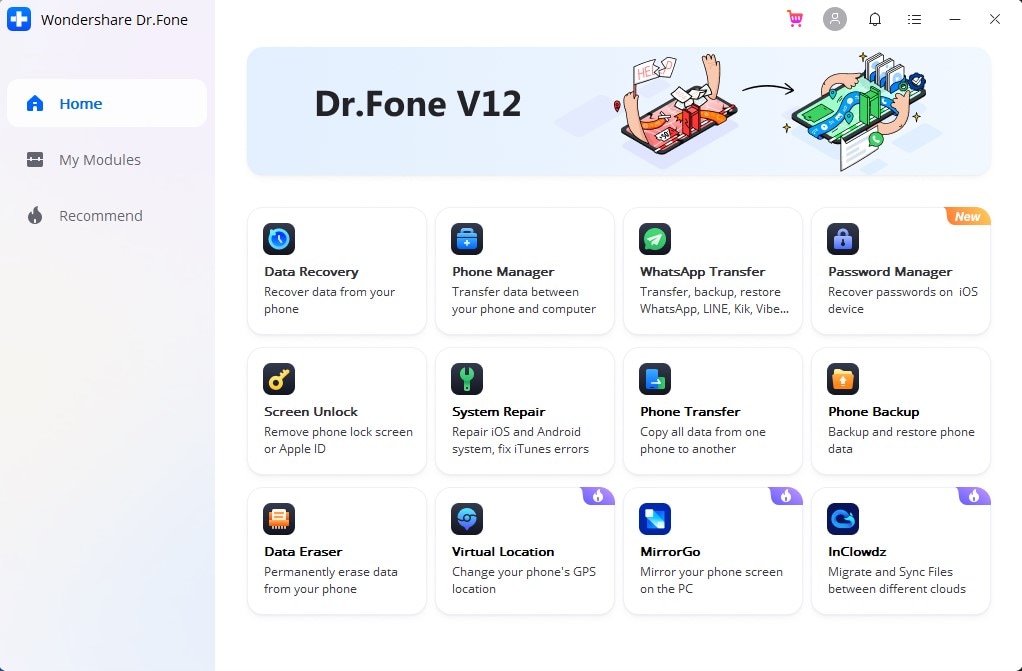 Step 2. Scan iPhone/iPad/iPod touch for lost data, and choose recovery method and data types you need
Click Start Scan button on the bottom right of the program to begin scanning. The time of this process depends on the amount and size of files on your iOS device. During this period, if you see that the data you're looking for is there, then click "Pause" to stop the process.
Step 3. Preview the data, choose to recover data to a computer or restore to the device.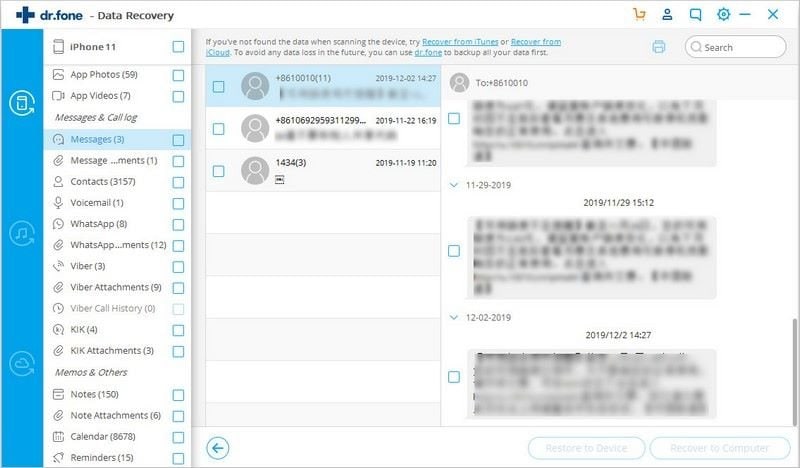 Conclusion
The article mainly presents a relatively comprehensive tutorial on how to reset voicemail password on your iPhone. I guess you have gotten it now. Additionally, we also introduce a remarkable data recovery tool, dr,fone - Data Recovery (iOS) to help you retrieve those voicemail data lost accidentally.