There are several instances where you might accidentally delete data from your iPhone. Usually, it can be an important contact or a set of contacts that you cannot lose in any case.
Thus, the article looks forward to presenting you with a very impressive guide that would direct you to restore these lost contacts easily. With these methods in your hand, you can take up the utility of platforms such as iTunes to restore iPhone contacts from backup easily.
Part 1: Restore iPhone Contacts from iTunes Backup (2 Ways)
It has been mentioned above that platforms such as iTunes can turn out to be quite handy in restoring data in cases where you have accidentally lost it or have it deleted from the iPhone. However, if you would be entangled in a case where you might not have access to a certain iPhone that contained the lost data, you can still recover the data over your PC with an iTunes account.
1. How to Extract Contacts from iTunes Backup using dr.fone
However, this leads you to cater to another additional third-party platform that would provide you an efficient method to restore iPhone contacts from an existing iTunes backup. dr.fone – Data Recovery improvises a very exceptional system and allows you to restore your contacts with ease. There are several reasons that should lead you to select this platform as a primary recovery service.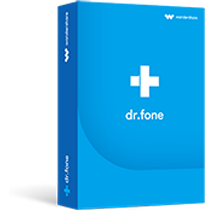 Why you should select dr.fone as a primary recovery service
Recovers data directly from platforms such as iTunes, iCloud, and iPhone.
Retrieve contact along with its details.
Supported across the lastest iPhone12 and iOS14.
Preview and recover data with ease.
4,290,481
people have downloaded it
Step 1. Launch and Navigate Backup File
Once you are done with downloading the platform, you need to launch it and select 'Data Recovery' from the home window. The desktop should be primarily used for backing up the iPhone on iTunes. Tap on "Recover" and proceed with the option of "Recover from iTunes Backup File." Locate the backup from the list.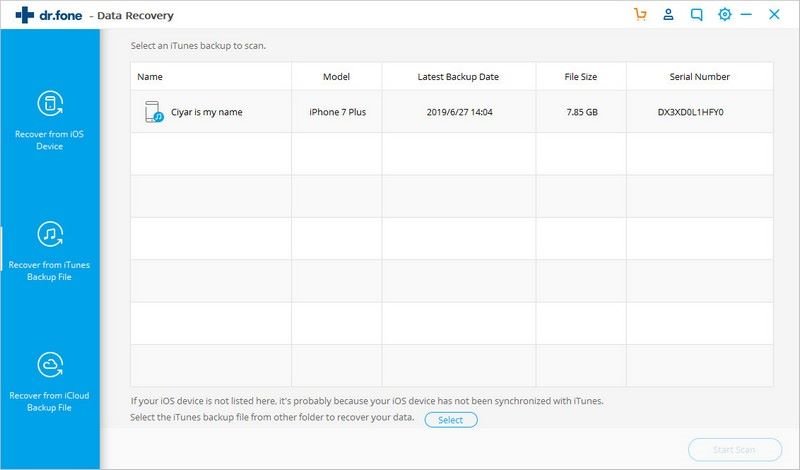 Step 2. Scan Backups
If there are multiple iPhones listed on the window, you need to select "Start Scan" after tapping one of the devices to extract the contacts within it.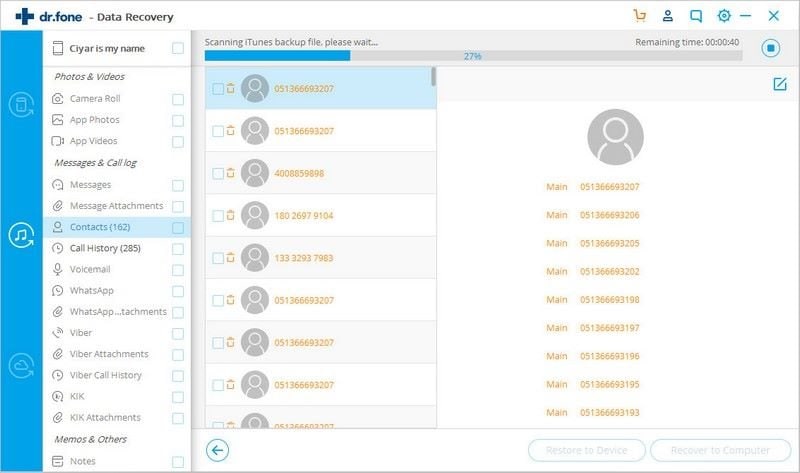 Step 3. Preview and Recover
The recovered contacts would be displayed on the screen. Select any specific contact and tap "Recover to Device" after you connect your respective iPhone to the PC.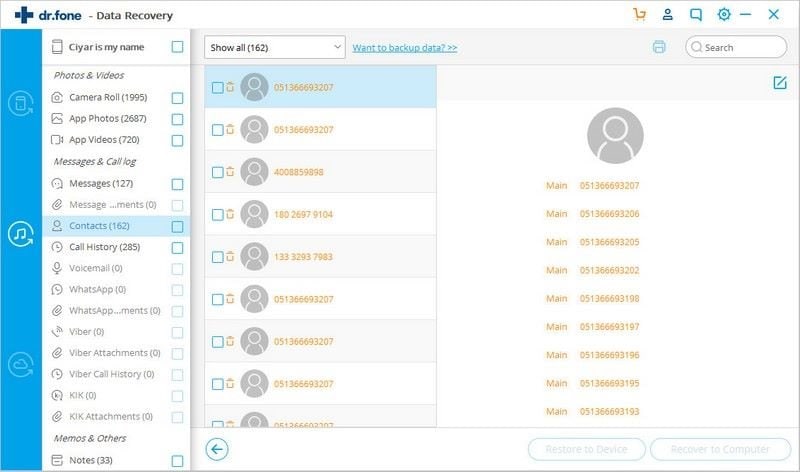 ---
2. How to Recover Contacts from iTunes
If you are having direct access to the iPhone along with iTunes, you can simply recover your respective contact list directly from the platform. Rather than going for another option, you can simply restore the contacts as follows.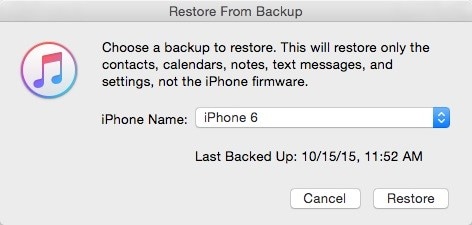 Step 1 Launch iTunes on your desktop and connect your iPhone with a USB connection.
Step 2 Access the "Devices" list on the platform and right-click on the respective iPhone to select the "Restore Backup…" option.
Step 2 Select the latest backup that you wish to restore and tap "Restore" to confirm.
Pros:
The platform is completely free to use.
Safer as it is directly connected with Apple.
Unlimited storage for backing up data.
Cons:
It is important for an iTunes backup file to exist in data form.
Backs up the complete data with no selective restoration.
All existing data is removed during the restoration.
Part 2: How Do I Only Restore Contacts from iPhone Backup
iTunes may have introduced you to a very contemporary system of restoring data; however, there are certain constraints that are associated with this platform. In several cases where you are restoring data from an iPhone backup, you are not provided with an option of selectively recovering data.
Thus, in such a case, you can easily consider using a third-party platform that allows you to restore data from an existing backup with the option of selective selection of data. dr.fone – Data Recovery allows you to cater to the process with ease. It can be covered as follows.
Step 1. Connect iPhone
You need to launch the platform on your desktop and select "Recover" from the option available. Connect your iPhone and allow the application to automatically detect the connected device. With the options displaying on the left panel, select "Recover from iOS Device" to proceed.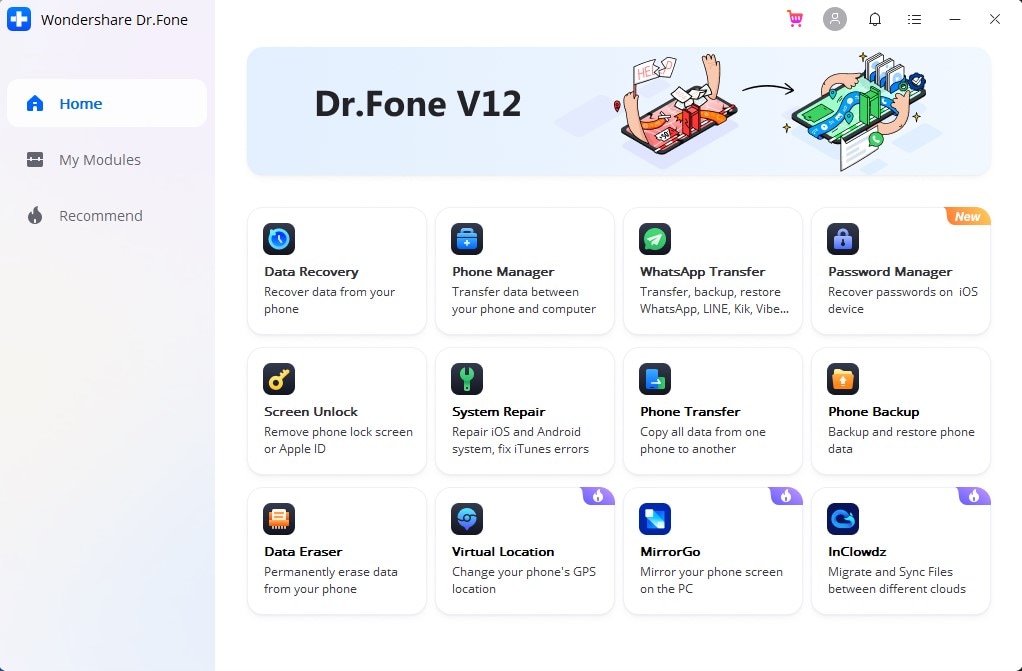 Step 2. Scan Backups
On the next screen, you can check all the data that you wish to back up. Since you are interested in restoring contacts, select "Contacts" and tap "Start Scan" to lead to the next step.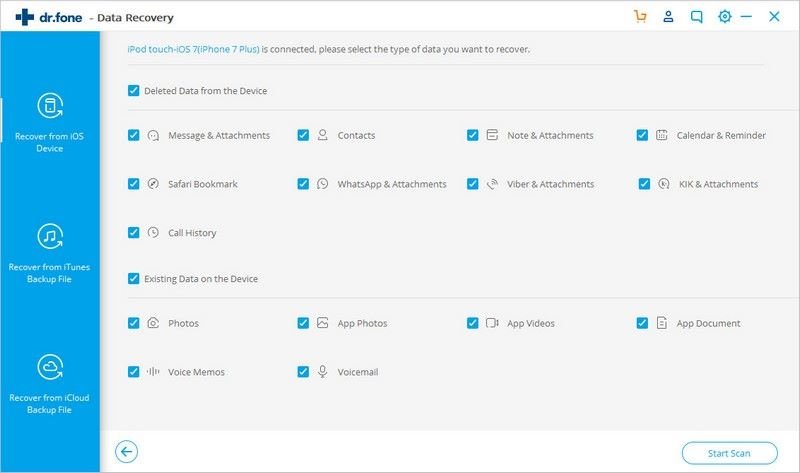 Step 3. Preview Data
With the device scanned completely, the platform displays the contacts on the screen. You can go through the recovered data and select any contact to restore it on your iPhone.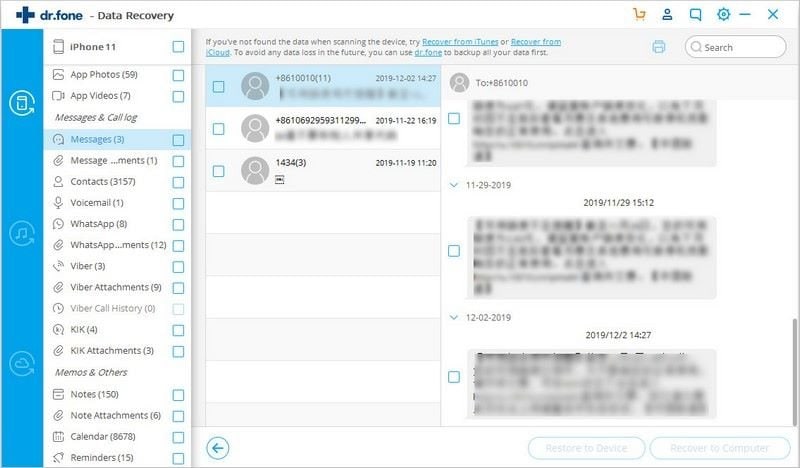 Part 3: iPhone Restore Contacts from iCloud Backup
1. How to Restore Contacts from iCloud Backup Directly
iCloud can be considered another impressive option in restoring data onto your device whenever there is any data loss across the iPhone. However, before considering any third-party platform that would guide you in restoring your lost contacts from a certain backup, you can consider restoring contacts from your iCloud Backup directly.
To restore your contacts from the iCloud backup directly on your iPhone, you need to follow the steps displayed as follows.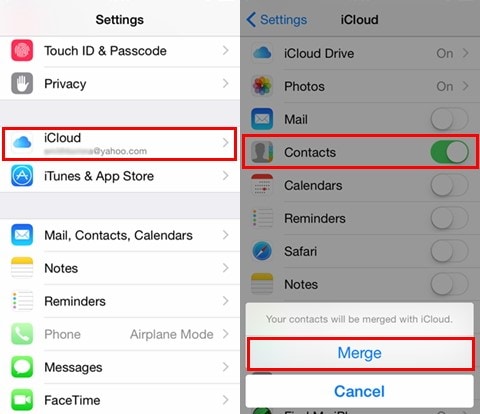 Step 1 Open the "Settings" of your iPhone and proceed with selecting the "iCloud" option in the list.
Step 2 Turn off the "Contacts" option and select "Keep on My iPhone" on the prompt that is displayed on the screen.
Step 2 Turn on the "Contacts" again and tap on "Merge" to merge all the existing contacts that are duplicated. All the contacts that are present on the iCloud backup are restored back on the device.
---
2. Another way: How to Restore Contacts from iCloud Backup with dr.fone
However, when it comes to efficiency, the traditional methods usually do not provide quite the results that you are looking for. In such circumstances, you always seek to go for a different platform that would offer you the best results with high efficiency.
dr.fone is a dedicated third-party tool that allows you to selectively restore contacts from an existing iCloud Backup present on your desktop. To use the platform for this purpose, you need to direct yourselves into the following steps.
Step 1. Select and Connect
Launch the platform and select "Data Recovery" from the available options. Connect your iPhone with the desktop and select "Recover from iCloud Backup File" to proceed. Provide the credentials of your iCloud account.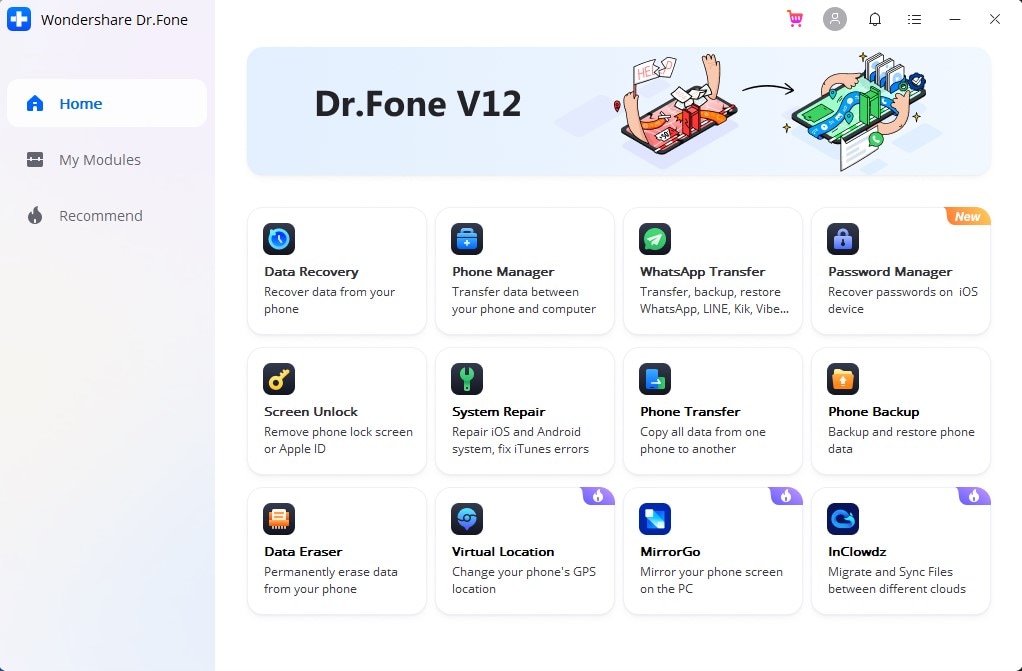 Step 2. Select from List
With the account logged in, all the iCloud backups present on the account will be displayed on the screen. Select the appropriate backup file and proceed to download it.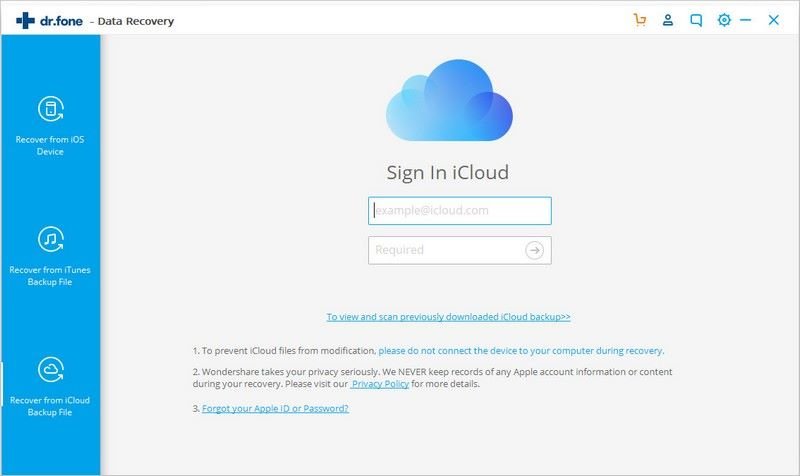 Step 3. Download Contacts
With a new screen on the front, select the data that you wish to download. Tap on "Recover" and preview the data on the new screen. You can easily save them or restore them back into the connected device.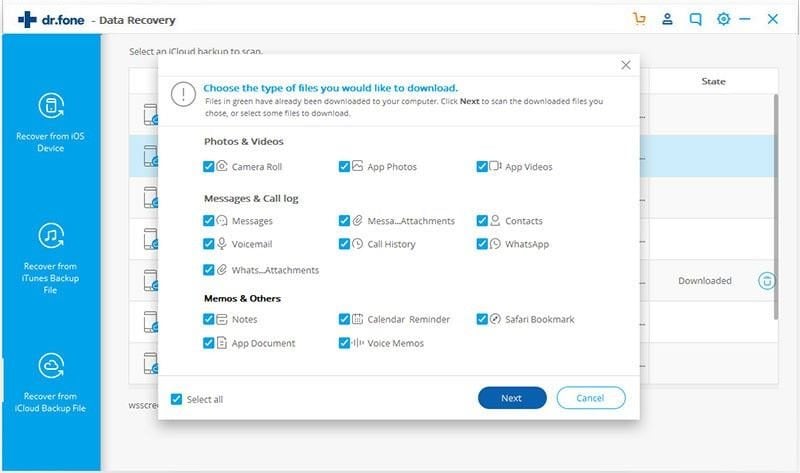 Write in the End
This article has featured the most optimal methods that can be adopted for restoring your Contacts back into the iPhone. These methods allow you to selectively recover data through effective means, which would not only guide you to recover data with ease but would also allow you to protect it effectively.