In our turns as iPhone users, although it's quite sad, we must accept that there may be times that we'll have to disrupt our usual phone use and do some tweaking or troubleshooting to recover some data and information that we might have lost from recent use of the phone. Fortunately, Apple doesn't just make apps for these phones. They make solutions too that does some really big help should we need to resolve data problems that we may encounter. When it comes to data restoration, Apple offers two ways to solve this – one is using iCloud and the other involves iTunes. Additionally, there are also third-party developers who help make troubleshooting and of all the third-party applications that can help us out, iSkysoft iPhone Data Recovery is probably the best and easiest to use.
Part 1: How to Restore iPhone from iTunes Backup
Solution 1: Selectively Restore iPhone Backup from iTunes
While this method involves a third-party application - dr.fone - Data Recovery (iOS)) to manage the whole process, you will still be using iTunes-created backup files. This means that this method demands that you've synced or created backups with iTunes previously for you to have backups to choose from.
Note: You need not have your iPhone connected to your computer while doing this. The files you want to restore would be found in your computer.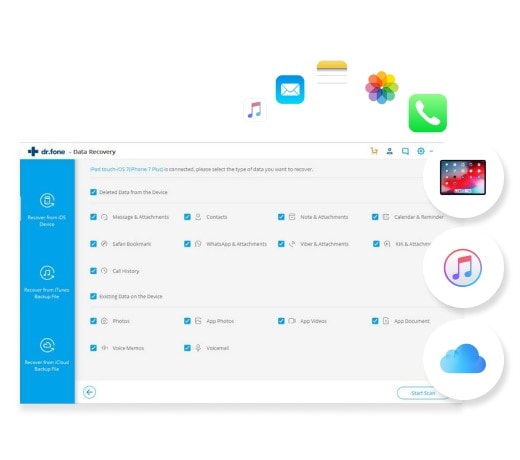 Preview and restore whatever you want from iTunes backup
3 Recovery Modes: Allows to recover data directly from iPhone, extract iTunes and iCloud backup files.
Up to 18 File Types: Recover lost text messages, MMS messages, iMessages, contacts, photos, videos, notes, etc.
Various Data Loss: Retrieve data lost for deletion, factory settings restore, jailbreak failure, iPhone lost or broken, etc.
Preview: Lets you read and preview found data before recovery.
Flexible Recovery: Selectively recover any item you want from iPhone and iTunes backup files.
User Guide to Restore iPhone Backup from iTunes
Step 1. Launch dr.fone - iOS Toolkit. Select "Data Recovery". Then choose Recover from iTunes backup file option from the menus on the left.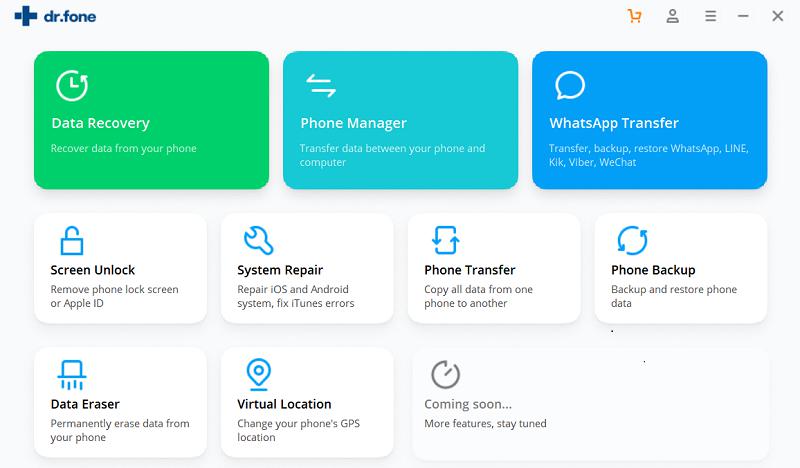 Step 2. It will present you with a list of the backup files that you've created previously using iTunes. Click on the iPhone backup file you want to use for restoration. Once you've selected and you're ready to begin the restoration, click on "Start Scan" to begin the process.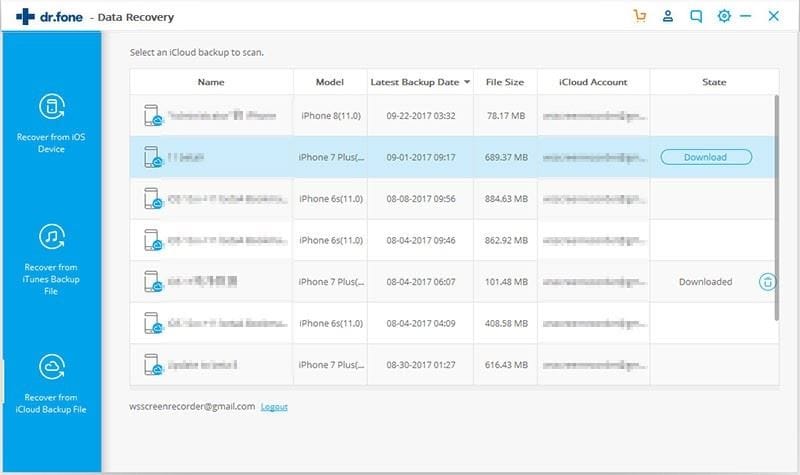 Step 3. Once done, it will let you choose which files to recover among the scanned ones. Select the files (or categories) you want by ticking on their check boxes. When you've selected all that you want to recover, click on "Export to Mac", located at the lower right portion of the window. After this step, you should have these recovered files in your computer, ready to put back in your iPhone.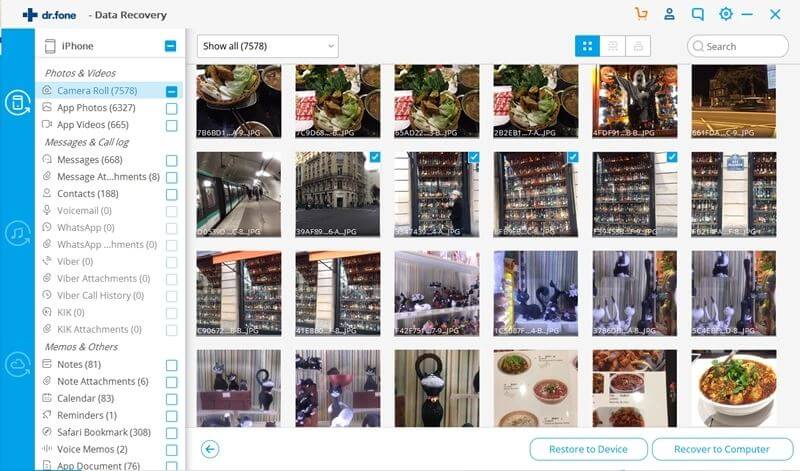 Solution 2: Directly Restore your iPhone from Backup via iTunes
Take note that you must have created a backup previously in iTunes before proceeding with this method.
Step 1. Have your phone connect to your PC via a USB cable. You should be sure that the cable is working perfectly fine so you can avoid encountering errors brought about by hardware or cable problems. It is recommended to use the cable that came with your iPhone unit when you purchased it.
Step 2. Update iTunes if your PC doesn't have the latest version. Failure to do this won't guarantee a successful restoration.
Step 3. Go to the menu bar. Click on File, Devices, then on Restore from Backup.
Step 4. iTunes should confirm your decision to restore. A small window should pop-up and display your iPhone's identified name and the information on when it was last backed up. If you are sure to restore from that point, click on Restore. If not, you may still opt to cancel.
Step 5. All that's left to do at this point is to wait for iTunes to finish restoring the data to your iPhone. Just make sure that you don't unplug the cable or accidentally turn of either the PC or your iPhone.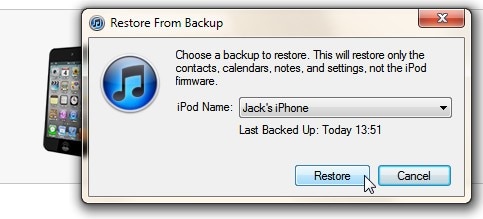 Part 2: How to Restore iPhone from iCloud Backup
Solution 1: Selectively Restore iPhone Backup from iCloud
If you also want to selectively restore your iPhone backup content from iCloud, you can still use dr.fone - Data Recovery (iOS). It allows you to download and extract the iCloud backup file and restore whatever you want from it.
User Guide to Restore iPhone Backup from iCloud
Step 1. When launch the program, choose "Data Recovery" then select "Recover from iCloud Backup File". You'll see the entrance to log in your iCloud. Input your account and get in now.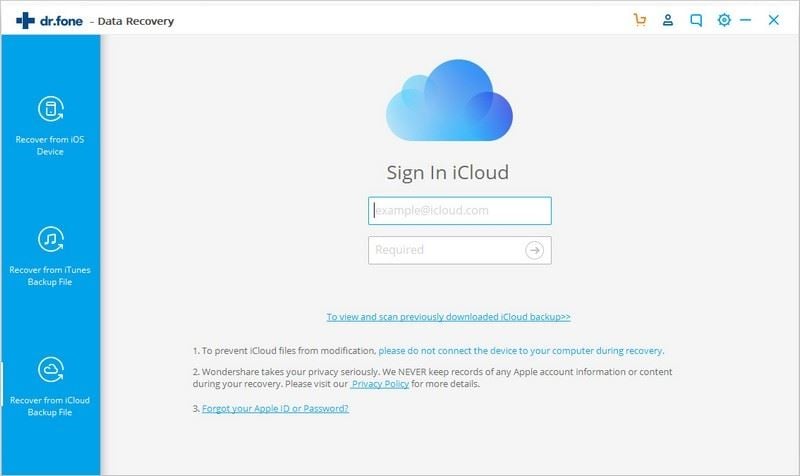 Step 2. Once you've got in, choose the name of the backup file and "Download" it in 1 click. This will take you a bit of time. Once it's done, click "Scan Downloaded" to extract the backup so that you can check the content in detail.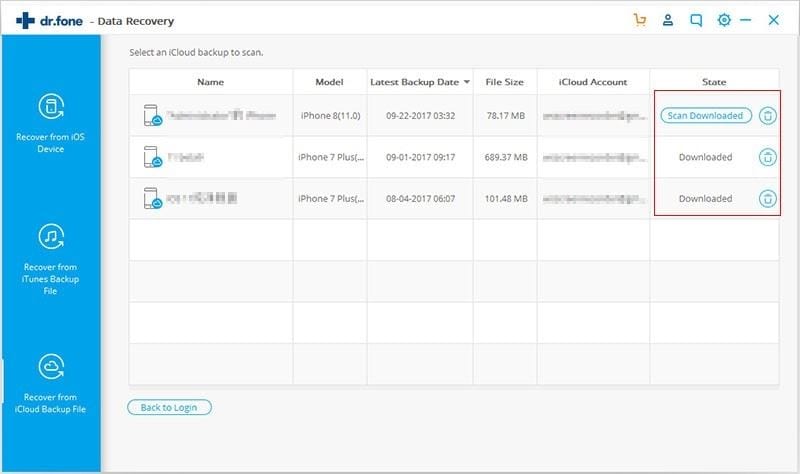 Step 3. When everything is ready, you can preview the data one by one and check to recover the desired items by clicking on the "Recover" button.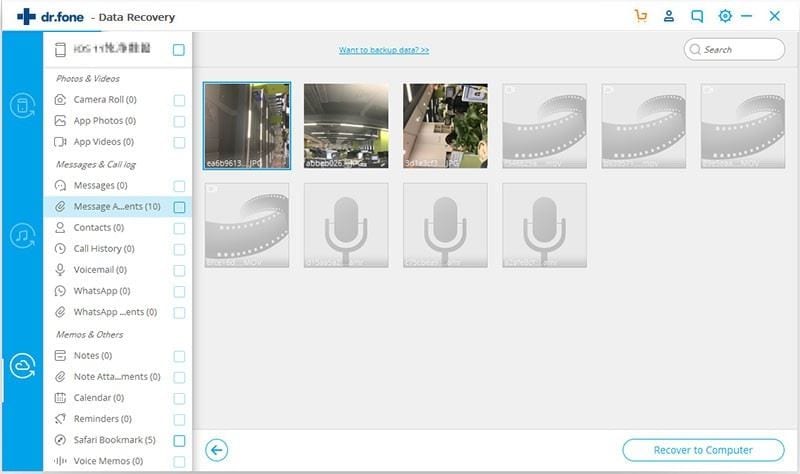 Solution 2: Entirely Restore iPhone Backup from iCloud
The iCloud solution is probably your way to go if you weren't able to sync your device with iTunes before your desired point of restoration, given that you've turned on the backup feature for iCloud in your phone previously and you have it now back to its factory settings.
Step 1. A phone in factory settings will need to be set up after booting. To do this, follow the steps presented by the iOS Setup Assistant by filling out the information and settings' values or configurations being asked.
Step 2. During the set up process, you will encounter a screen saying Set up your iPhone. You will see three different options. Choose Restore from iCloud Backup.
Step 3. You will be asked to choose a backup file in the next screen. Select the one that you want to restore data from. Just be sure that you know the creation date of the backup that you want to use.
Step 4. It should be pretty easy from this point. iCloud should have your data back in your phone in a little while.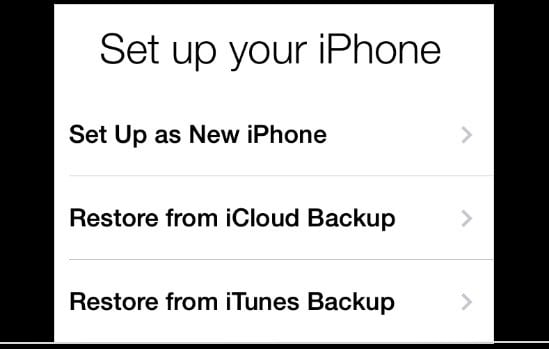 Part 3: iTunes Backup VS. iCloud Backup
While these two types of backup virtually do the same thing when it comes to restoring data to your phone, you might want to prefer something over the other. You'd have to keep in mind, though, that preferring iTunes over iCloud and vice-versa is really just a matter of when, where, and what you want to restore. The differences in using these two Apple apps to make backups can be seen in the table below:
| iTunes Backup | iCloud Backup |
| --- | --- |
| You can only make backups when you connect your iPhone to your PC, where your iTunes application will be launched. | Using iCloud allows you to wirelessly make backups and save them automatically to the cloud system via iCloud. |
| iTunes is definitely the choice for iPhone users who make backups of very large sizes. iTunes also allows Camera Roll data size to exceed 1GB. | Having an iCloud account entitles you to free 5GB of cloud storage. While it allows you to exceed the 5GB size, you'll have to purchase the additional size you need to store your backups and other files. |
| Since you need to have your phone connected to your PC while using iTunes to make backups, you'll have to use the same PC every time you want to restore data. | iCloud is the way to go for people who want to restore their devices anywhere they want to. |
| If you need your apps back up and running after restoration, you must definitely use iTunes to create your backup files. | iCloud backs up your data excluding your apps. |
Both iTunes and iCloud cater to different backup and restoration needs. While they give answers to such needs for your iPhone in their own ways, it is best to use them both for backup. This would allow you to secure your data should the other application not be able to back up a certain type or category of data.